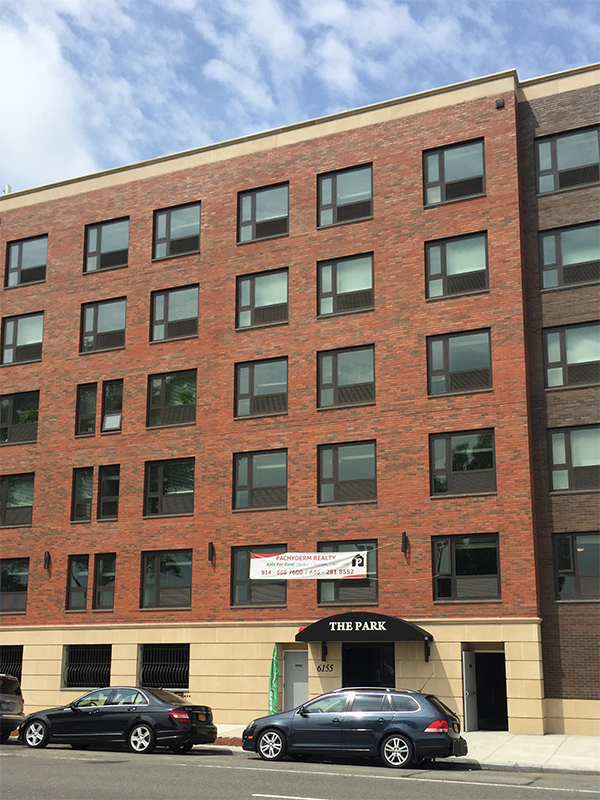 If you're looking for affordability in the outerboroughs, where you can hear birds chirp and the rustle of leaves, then you should consider North Riverdale in the Bronx. There are nine new units available in an affordable housing lottery at 6155 Broadway in North Riverdale, Bronx. The building is located right by Van Cortlandt Park and is convenient to the 1 train and the BX7, BX9, BX10, and BX20 bus lines.
Of the available units, there are four one-bedrooms and five two-bedrooms available. Rent for one-bedroom units will be $1,230 per month, while the two-bedroom units will have a monthly rent of $1,403. Annual income for applicants should range between $42,172 and $72,480, depending on the apartment's size and occupancy. More details can be found at the NYC Housing Connect portal.

In addition to the convenient transportation and proximity to Van Cortlandt Park, residents will have access to the building's amenities, including elevators, gym, recreation room, in-building laundry, and bicycle parking. Units also feature hardwood floors and intercom systems.
The North Riverdale neighborhood is one of the northernmost parts of the Bronx, sharing its northern border with Yonkers in Westchester County. Known for its quiet, suburban nature, the community is said to offer the best of both worlds of New York City – the calming and friendly nature of suburbia, but within easy reach of Midtown Manhattan. The average rent in the neighborhood is around $1,900, making these affordable housing units a great bargain for those who qualify.
The housing lottery deadline is Sept. 2. Interested renters should send in their application by mail or online.
Related: