History buffs are smitten with New York City for good reason. More than 110 National Historic Landmarks are here, ranging from George Washington's former church, St. Paul's Chapel in the Financial District, to Duke Ellington's home in Morningside Heights. But what if you want to do more than visit history — you want to live in it and soak up centuries of ambiance on the regular? We've got good news. These days housing costs have traveled back in time, making many historic NYC neighborhoods a little more affordable. Here are storied areas to consider.
Upper West Side Rentals Under $3,000 Article continues below
1. Central Park West Historic District, Manhattan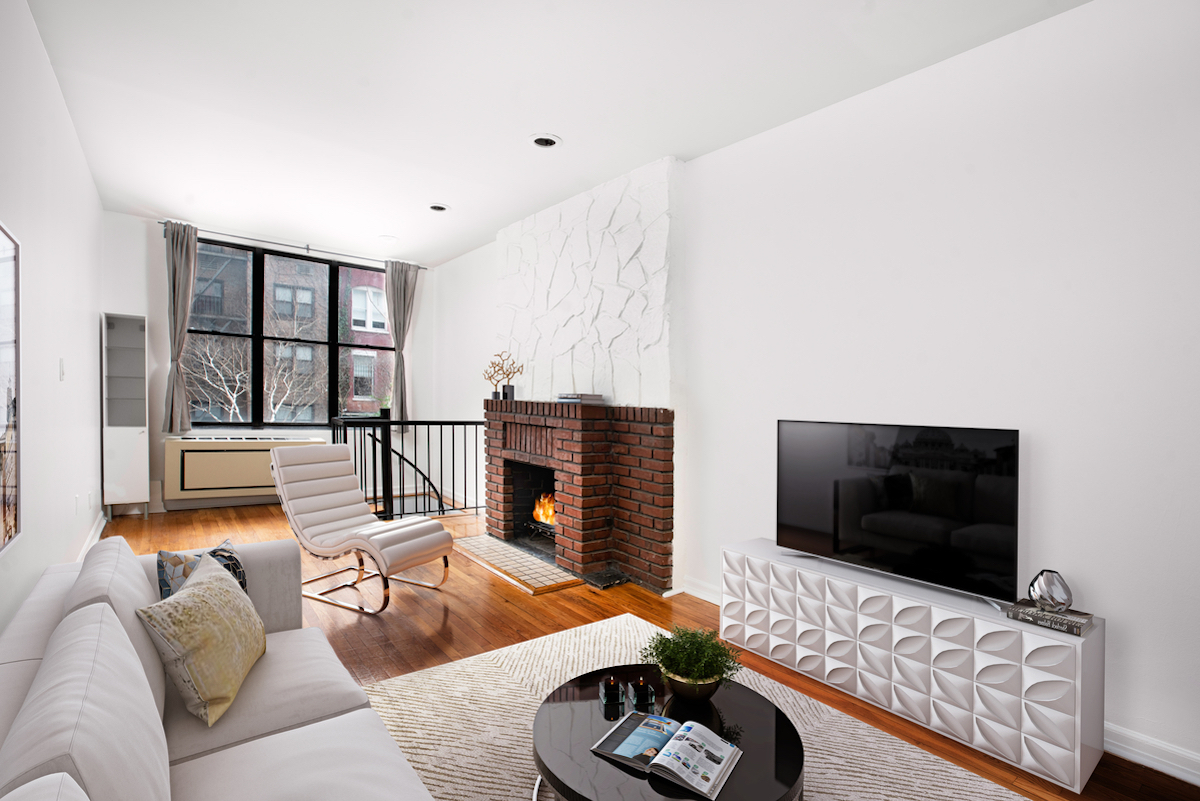 Out of all the historic neighborhoods in NYC, this one may be the heavyweight. Some of the most iconic sights in Manhattan lure New Yorkers to this swath of land flanking Central Park West, slung between West 61st and 97th Streets.
"A trip up Central Park West is the fastest way to see the history of the prewar apartment building in Manhattan," says Robert Khederian, licensed real estate salesperson for Compass and the mastermind behind the famous real estate Instagram account @notenoughangers. "Within a few blocks, there are three notable buildings. The Dakota, a late-19th century building lauded as one of the earliest examples of a successful NYC apartment house. The Langham, a 1907 building with rental apartments so grand they dwarf the 'Marvelous Mrs. Maisel' spread. And last, but hardly the least impressive, The San Remo, one of the most desirable co-ops on the street from 1930, whose twin spires are now emblematic of the CPW skyline." Of course, proximity to Central Park — literally across the street! — adds extra allure.
Sure, the Upper West Side has plenty of pricey real estate, but renters can enjoy one of the most popular historic neighborhoods in NYC for much less per month than last year.
Median Rent Asking Price: As of July 2021 is $3,195 (slightly down from $3,130 for the same period last year). Need another reason to love the Upper West Side? Celebrity neighbors.
Subway Info: The B and C trains have stops every handful of blocks and can connect you to midtown beyond fast. Pro tip: The B doesn't run on weekends.
Notable Attractions & Amenities: One of the more historic district's in the city is also one of the most interesting, courtesy of two cultural attractions. The biggest draw is the American Museum of Natural History and its T. Rex. There's also The New York Historical Society, where you can see the 1893 lobby clock from the Waldorf Astoria hotel. Finally, we would be remiss if we didn't mention Zabar's (a few blocks from the park on Broadway and 80th Street). The appetizing store has a legendary deli.
Lower East Side & East Village Rentals Under $3,000 on StreetEasy Article continues below
2.
The Bowery Historic District

, Manhattan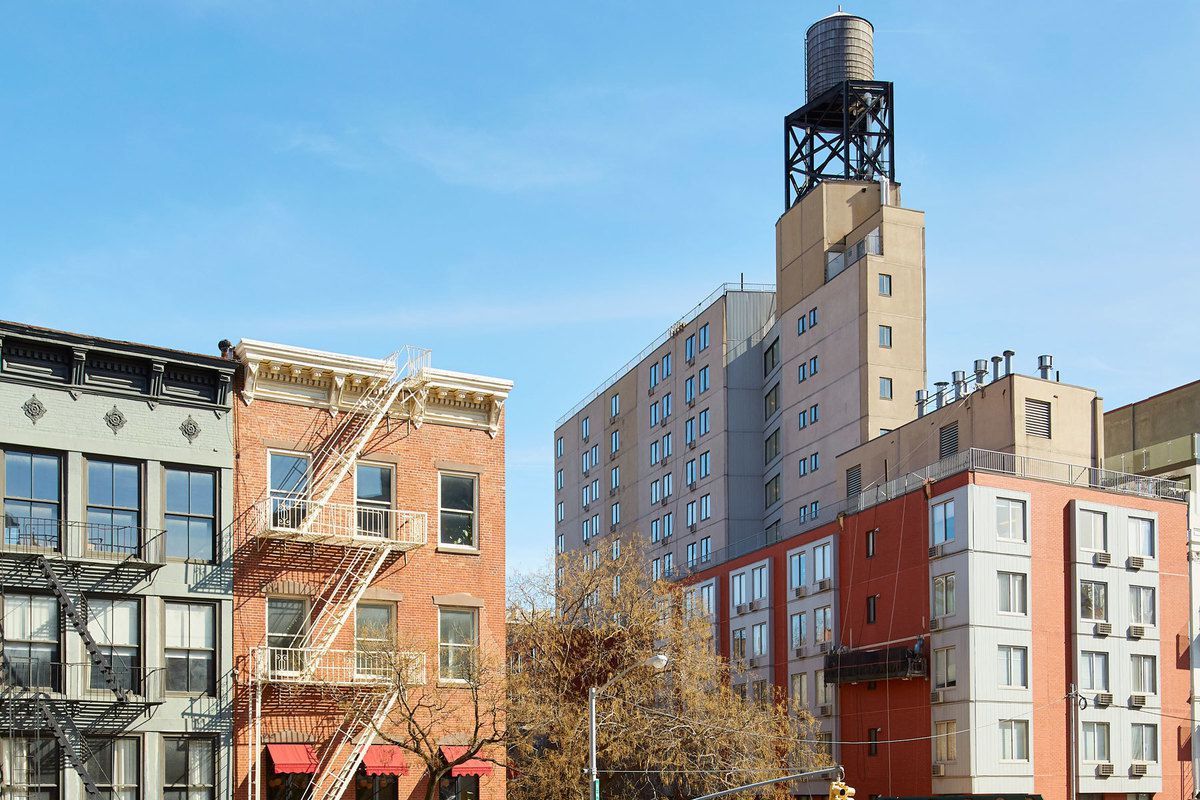 Row houses and townhouses built in the 18th century abound in the Bowery Historic District, which stretches from Chatham Square to Cooper Square. Both visitors and residents can feast their eyes on numerous landmark buildings, including the Beaux-Arts Citizens Savings Bank and the Cooper Union Foundation Building. There, an upstart Abraham Lincoln gave the speech that many historians say won him the presidency. When it comes to the area's infamous past, Martin Scorsese's "Gangs of New York" paints a colorful yet reasonably accurate depiction of the district's earlier years (the 1830s to the 1850s). But no story about the Bowery is complete without mentioning the music club CBGB, punk's birthplace.
Historic district's like this one make living the dream downtown more of a reality for many since rents have significantly dropped.
Median Rent Asking Price: First, a quick preface: Historically, the Bowery is considered a part of the Lower East Side. However, it stretches into several more historic districts, including Nolita, NoHo, and Little Italy. For this article's purposes, we are using the median asking rent for the LES, as of July 2021, the rent is sitting at $3,219, which is slightly higher than last year's median of $3,000. The good news, there's a good chance you can snag an apartment on the Bowery for much less!
Subway Info: You have a few best bets. The 6 train at Bleecker Street is a short walk to this tucked-away nabe. You can also hop the J or Z to Bowery and Delancey Street.
Notable Attractions & Amenities: From the 1940s to the 1970s, the Bowery was NYC's skid row. These days one of NYC's most historic district's is dotted with high-end hotels and swanky eateries. For a taste of old NYC, grab a brew at McSorley's, near the Bowery in the East Village. The Irish saloon, which opened in 1854, didn't allow women inside the establishment until 1970. Perhaps in an act of defiance, the bar didn't install a women's bathroom until 1986. For a bit of culture, pop into the New Museum — the only contemporary art museum on the island of Manhattan. And hey, ho, Ramones fans! The corner of East 2nd Street and Bowery is Joey Ramone Place.
Flatbush Rentals Under $3,000 on StreetEasy Article continues below
3. Victorian Flatbush, Brooklyn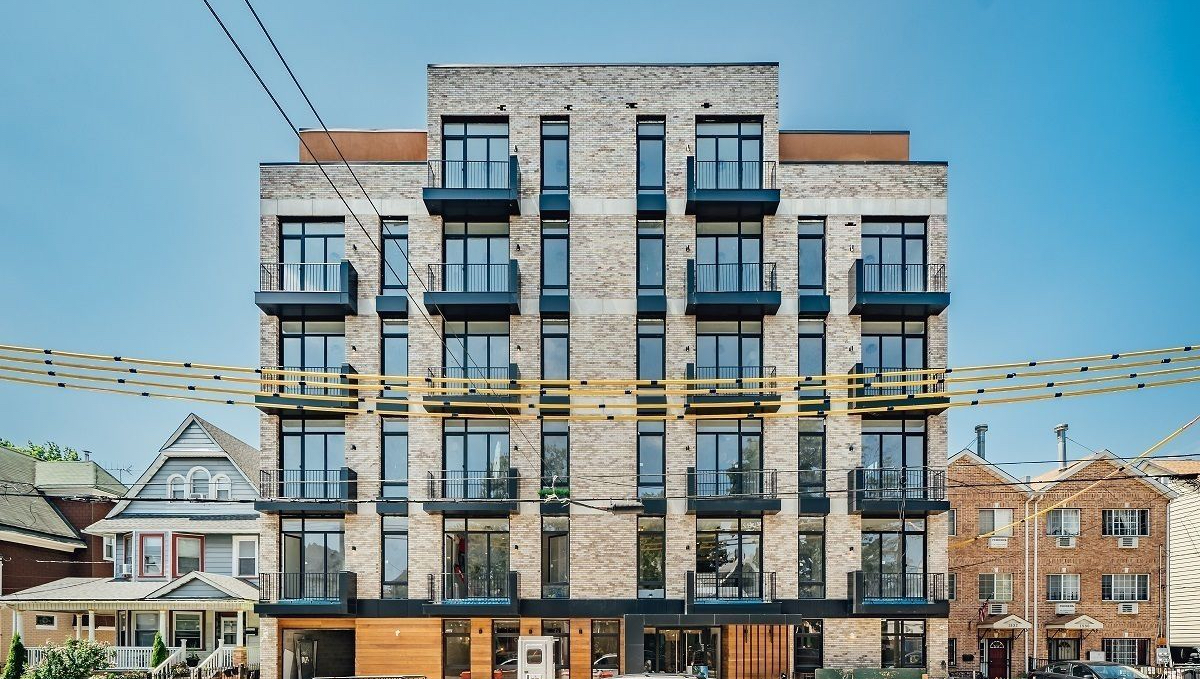 If you think "real houses" don't exist in New York City, think again. Out of all of the historic districts on this list, Victorian Flatbush is the only area that is home to one of the largest collections of Victorian houses in the entire nation. Many of these abodes feature wraparound porches, pretty paint jobs, gingerbread trim, and gorgeous gardens.
While buying one of these historic homes will set you back a couple of million, you can live nearby on the cheap if you rent.
Median Rent Asking Price: For Flatbush, as of July 2021, it's $2,200. That's around $100 less than the same period last year. And compared to the other historic districts on this list, this area is the most affordable.
Subway Info: No, you won't need a horse and buggy; the B, Q, 2, and 5 trains scuttle through Victorian Flatbush and can often get you to Midtown in less than 45 minutes.
Notable Attractions & Amenities: Flatbush is on the southern edge of Prospect Park — Brooklyn's answer to Central Park, which brims with thrills ranging from The Prospect Park Audubon Center in the 1905 beaux-arts boathouse to Prospect Park Zoo (your neighbors here: river otters, Australian dingoes, and even red pandas).
Riverdale Rentals Under $3,000 on StreetEasy Article continues below
4. Riverdale Historic District, Bronx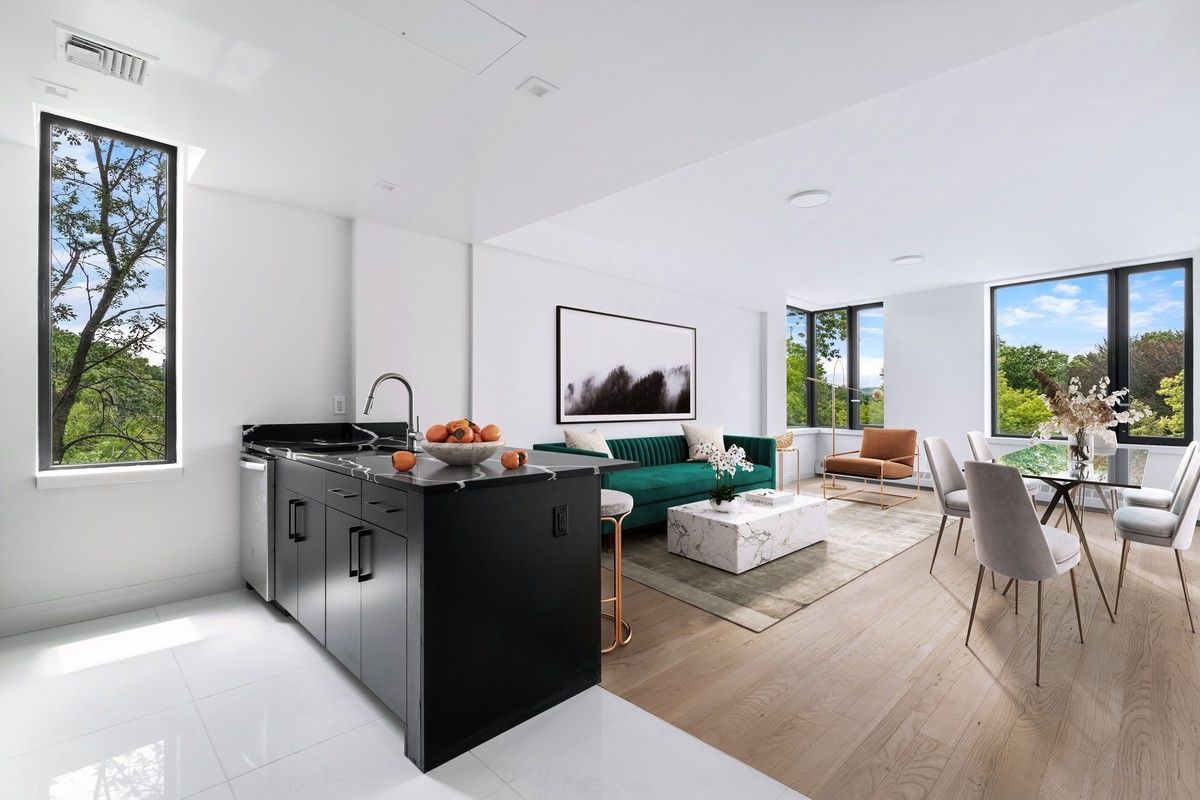 Sitting above Manhattan is Riverdale, famously home to Wave Hill, a 28-acre estate straddling the Hudson River that both Theodore Roosevelt and Mark Twain rented. For New Yorkers who'd rather live in Gilmore Girls's Stars Hollow, Riverdale Historic District may have all the small-town vibes they seek. Unlike many of the historic districts on this list, here you will find lots of "real" houses, including classic Tudors, many of them built for Manhattan commuters from the mid-19th century. Those looking for jawdropping views of the Hudson River and the Palisades will want to check out one of the area's midcentury condo buildings.
Median Rent Asking Price: It has dipped to $2,400, and unlike other historic district's on this list, renters will find units in amenity-stocked high-rise condos with pools, tennis courts, and parking.
Subway Info: The 1 train will get you from Van Cortlandt Park into the city; even with local stops, you can be in midtown in about 45 minutes. There's also Metro-North making stops in Harlem and Grand Central.
Notable Attractions & Amenities: Vistors and residents enjoy strolling the trails in 1,146-acre Van Cortlandt Park. After working up an appetite, head to the family-run Lloyd's Carrot Cake, where founder Lloyd Adams perfected the recipe for his company's namesake cake in his Harlem apartment before opening the Riverdale shop in 1985.
Greenwich Village & West Village Rentals Under $3,000 on StreetEasy Article continues below
5. South Village Historic District, Manhattan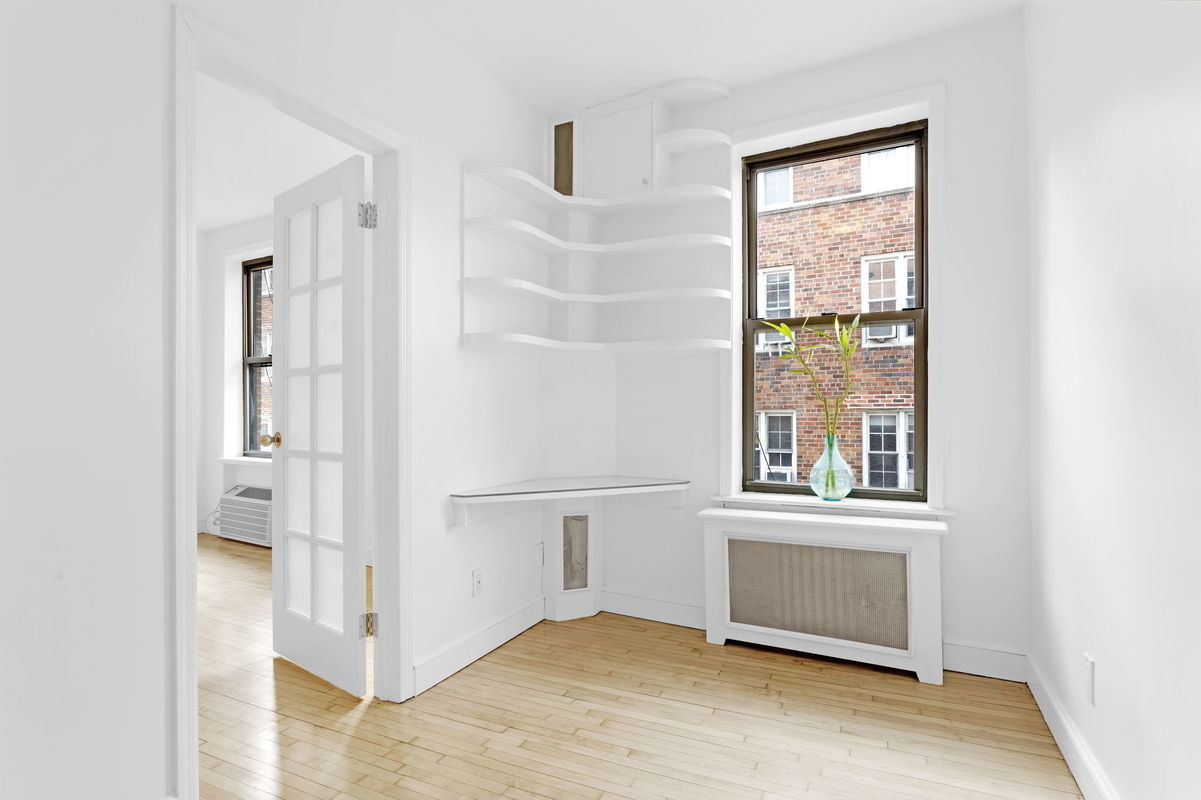 There's something magical in the air in Greenwich Village — and no, it's not wafting in Washington Square Park. It's the aura of all the artists who lived here before, including Bob Dylan. "The South Village, which is a section of Greenwich Village, is such a great neighborhood, with public gardens that are quaint and charming," says agent Christopher L. Riccio of Leslie J. Garfield. He sells townhouses in the area and calls its cobblestoned streets his stomping grounds. "There's a lot of rich history there, whether it's the oldest house in the village [circa 1799], 77 Bedford St., or the skinniest, 75 1/2 Bedford," he says.
Median Rent Asking Price: Compared to the other historic districts on this list, it's the second-highest at $3,598 as of July 2021.
Subway Info: Jump on the 1 train and get off at Houston Street.
Notable Attractions & Amenities: Even the most historic neighborhoods in New York City are a little jealous of the South Village Historic District. After all, it is home to The Bitter End, the oldest rock and roll club in NYC. There's also Father Demo Square, a 0.25-acre park and community hub.
West Harlem Rentals Under $3,000 on StreetEasy Article continues below
6. Old-Timey Astor Row in Harlem, Manhattan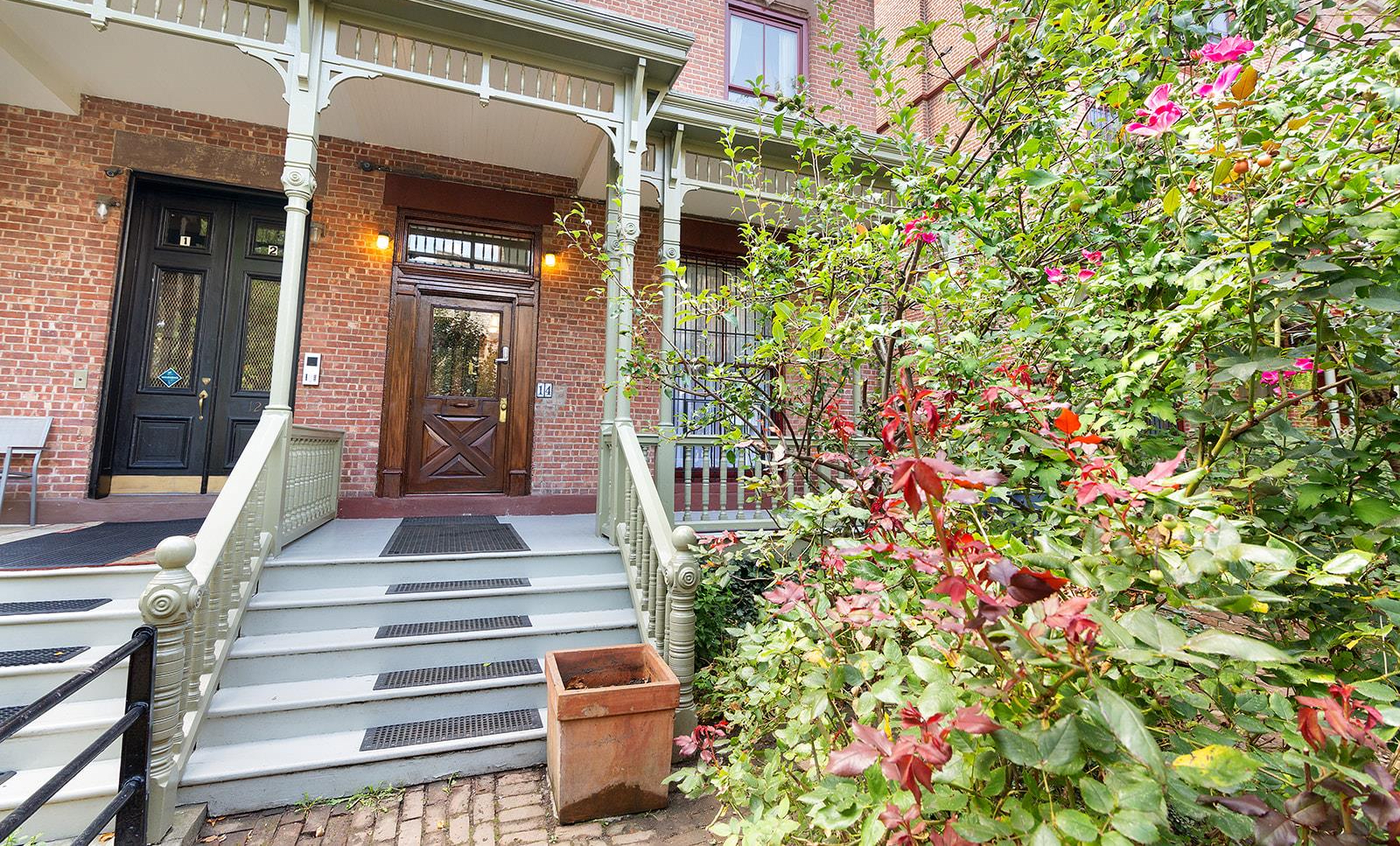 "The moment you set foot on Astor Row, you feel transported back in time," says Khederian of this section of West 130th Street between Lenox and Fifth Avenues, where 28 almost identical brick and wood row houses, all built between 1880 to 1883, stand. "Nowhere else in the city will you find townhouses with such deep front gardens and wide, breezy front porches. The style of Astor Row almost recalls southern architecture. Acquiring one of these townhouses is a guarantee that you're buying something that you will not find anywhere else in the city."
Median Rent Asking Price: It's now $2,300, nearly $300 less than last year. That's great news for renters looking to live near or perhaps even across the street from Astro Row.
Subway Info: Hop the 2 and 3 trains at 135th Street or 125th, and you'll be in midtown in a zip (38 minutes to be exact).
Notable Attractions & Amenities: There are plenty of restaurants and famous landmarks near Astor Row. The Apollo Theater in Central Harlem is one of the most famous stages globally — where everyone from Duke Ellington to Aretha Franklin has performed since it opened in 1913. Even closer? Red Rooster, star chef Marcus Samuelsson's ode to comfort food. (Treat yourself and some friends to the 20-piece Chicken Tower, which comes with cornbread and your choice of three mouth-watering sides.)
Red Hook Rentals Under $3,000 on StreetEasy Article continues below
7. Affordable Red Hook, Brooklyn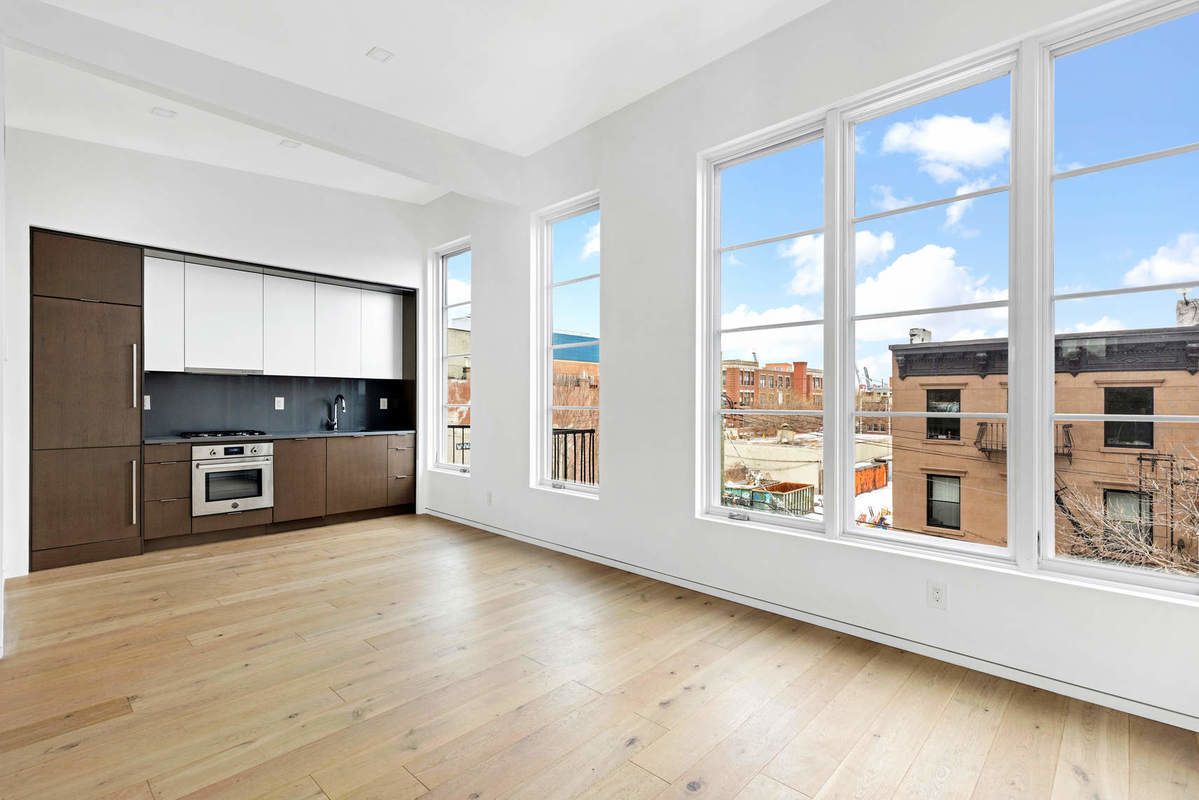 Known for its prime panorama over lower Manhattan and Lady Liberty across the glimmering bay, the peninsula of Red Hook has long been a secret hangout for New Yorkers in-the-know. Dutch colonists settled here on Lenape land in 1636, and it played a pivotal role in the American Revolution's Battle of Brooklyn. These days, one of NYC's most historic neighborhoods is perhaps most known as the first New York City location of a particular Scandinavian export: Ikea.
Median Rent Asking Price: It's $2,250. But, heads up! Unlike some of the other historic districts on this list, you can score a roomy one-bedroom for less than $2,000!
Subway Info: Red Hook is somewhat hard to reach via subway, which is part of what gives it a quiet, less-touristy feel. The F and G trains stop at Carroll Street, and you can grab a bus from there further into the neighborhood.
Notable Attractions & Amenities: For a cinematic overlook of Manhattan and, yes, Ms. Liberty, pull up a park bench at Louis Valentino, Jr. Park and Pier. Before you go, we highly recommend picking up a key lime pie at Steve's Authentic Key Lime Pie — Steve has been using 100% freshly squeezed key lime juice since he started the company more than two decades ago, and each bite is a trip to Florida.
Nolita Rentals Under $3,000 on StreetEasy Article continues below
8. Nolita, a Charming Downtown Manhattan Neighborhood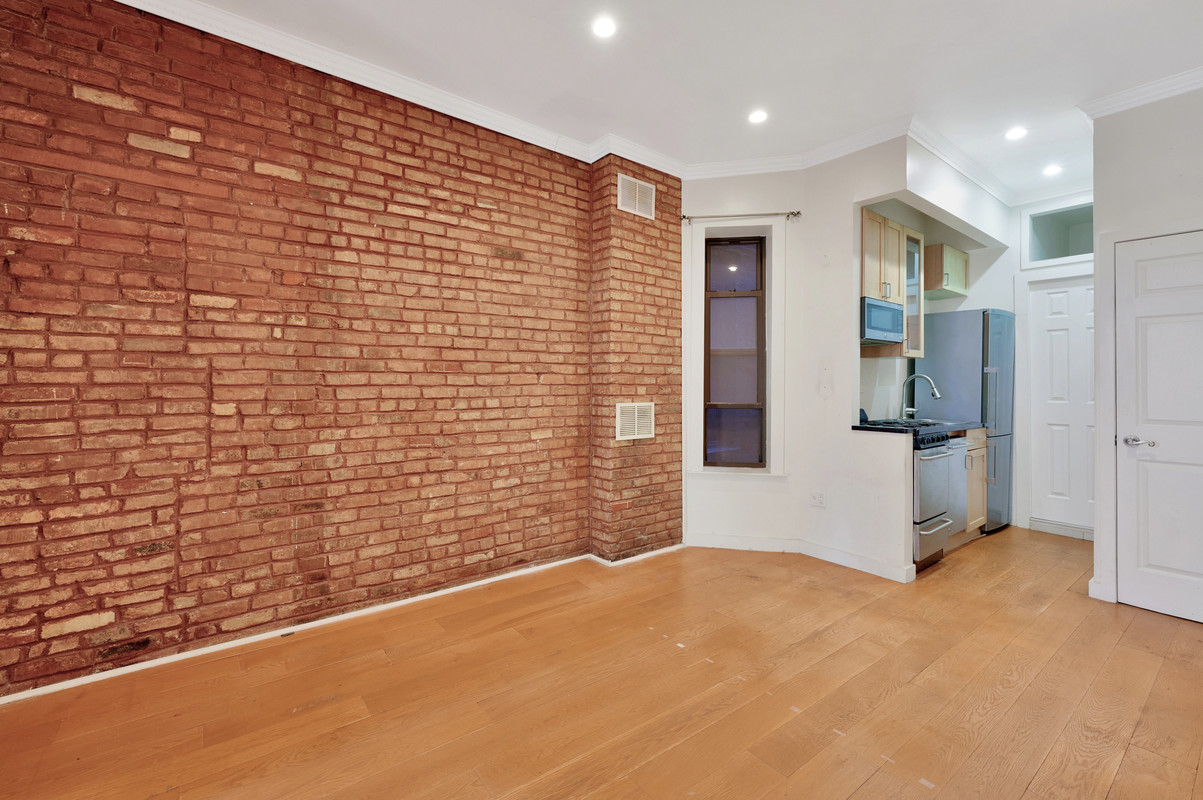 Straddling both SoHo and Little Italy, Nolita — whose name rhymes with Lolita and comes from "North of Little Italy" — is a major destination for film fans and history lovers. Martin Scorsese grew up here, and Francis Ford Coppola chose these streets as a setting for his 1974 blockbuster, "The Godfather Part II."
Median Rent Asking Price: It's $3,700 as of July 2021. You can expect to find a cozy selection of charming apartments in this area, which arguably is one of the top historic neighborhoods in NYC.
Subway Info: You have many options that will bring you to Midtown in less than 20 minutes. From Spring Street in Soho, grab the 6 train to Grand Central. The R & W at Prince Street will bring you to Times Square.
Notable Attractions & Amenities: There's no shortage of landmarks in one of NYC's most historic neighborhoods. Let's start with The Puck Building, one of the few remaining buildings from New York's old printing and publishing days dating back to the late 19th century. There's also The Basilica of Saint Patrick's Old Cathedral (and its famous catacombs), which opened its doors in 1815. A short distance away are the old-world bakeries in Little Italy. Cafe Roma, a favorite, has been around since 1891.
Fort Greene Rentals Under $3,000 on StreetEasy Article continues below
9. Historic Fort Greene, Brooklyn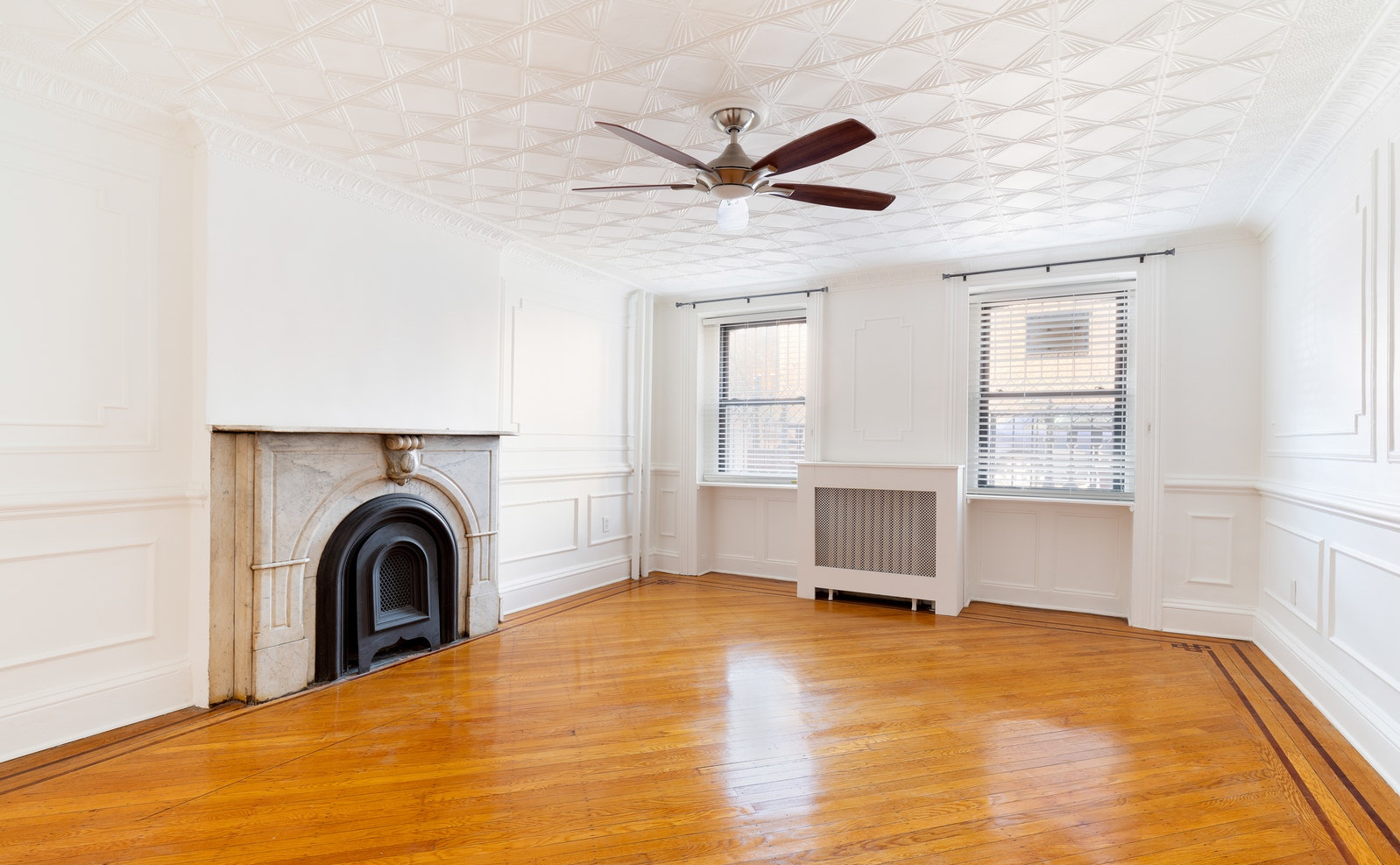 There are plenty of reasons to love Fort Greene, from Brooklyn Academy of Music to Fort Greene Flea (temporarily closed because of COVID). Named for a Revolutionary War fort that stood here in 1776, one of NYC's most historic districts is now brimming with Italianate architecture that would drop George Washington's jaw.
Median Rent Asking Price: It's $3,190 as of July 2021 — around $400 less than July 2020.
Subway Info: The B, Q, and R trains at DeKalb Avenue will have you in midtown in about 30 minutes tops.
Notable Attractions & Amenities: The Pratt Institute's Brooklyn campus, surrounded by Fort Greene and Clinton Hill, has a spectacular sculpture park containing 70 works, including a towering piece that resembles pick-up sticks flung skyward by Kenneth Snelson. Another, even leafier amenity is Fort Greene Park, designed by Frederick Law Olmstead and Calvert Vaux (the dual behind Central Park). The locale is also home to a year-round farmer's market.