You could very well call New York City "Hollywood East" since it's home to many megawatt names from the small and big screen alike. No doubt, it's part of the thrill of living here — spotting Katie Holmes hanging out in SoHo or Leonardo DiCaprio out on the town with his latest girlfriend. The best part? Knowing celebrities clearly "heart" NYC just as much as we do. And now you can live like a star — sort of — because NYC celebrity neighborhoods are way more affordable than they were last year, especially for renters. Here are four blockbuster spots!
Upper West Side Rentals Under $3,000 on StreetEasy Article continues below
One of the Top NYC Celebrity Neighborhoods Is the Upper West Side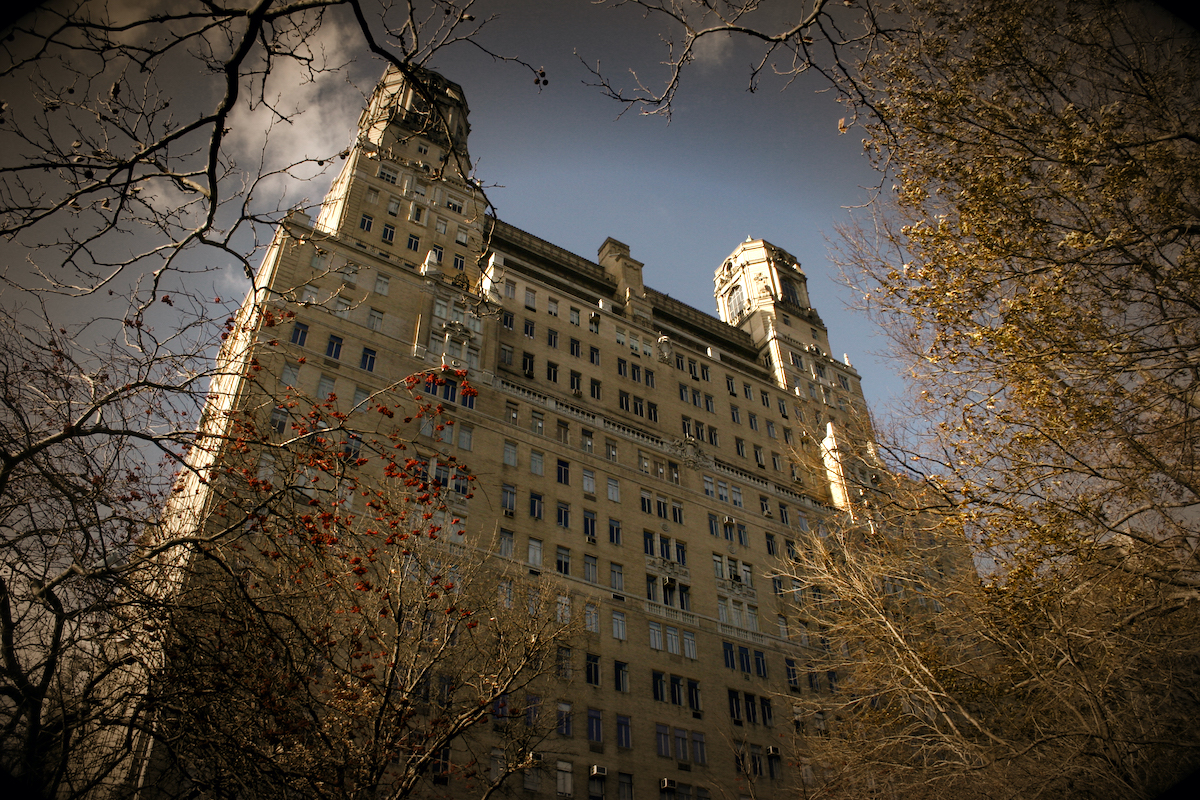 Jerry Seinfeld famously lived on the Upper West Side in "Seinfeld," and neighborhood residents know the real-life comedian and his family live there, too — in a 1929 co-op building called The Beresford. And why wouldn't he? The area flanking the west side of Central Park is one of the most iconic NYC celebrity neighborhoods, thanks to its legendary architecture. The Upper West Side also has covetable proximity to NYC thrills galore, ranging from the American Museum of Natural History to Zabar's, where you can pick up yummy cheese blintzes.
But Seinfeld isn't the only celebrity that chooses to call the Upper West Side their own: Tina Fey, Amy Schumer, and Ellie Kemper live on the Upper West Side, too (Schumer, reportedly, in a 4,500 square-foot penthouse at 190 Riverside Drive). To mingle with these luminaries at the local coffee shops costs much less than it did last year. As of July 2021, the median asking rent is $3,195 (compared to $3,130 in 2020). Are you looking to buy? The median asking price is $1.6 million (compared to $1.5 million last year).
Brooklyn Heights Rentals Under $3,000 Article continues below
Rub Elbows With Movie Stars in Brooklyn Heights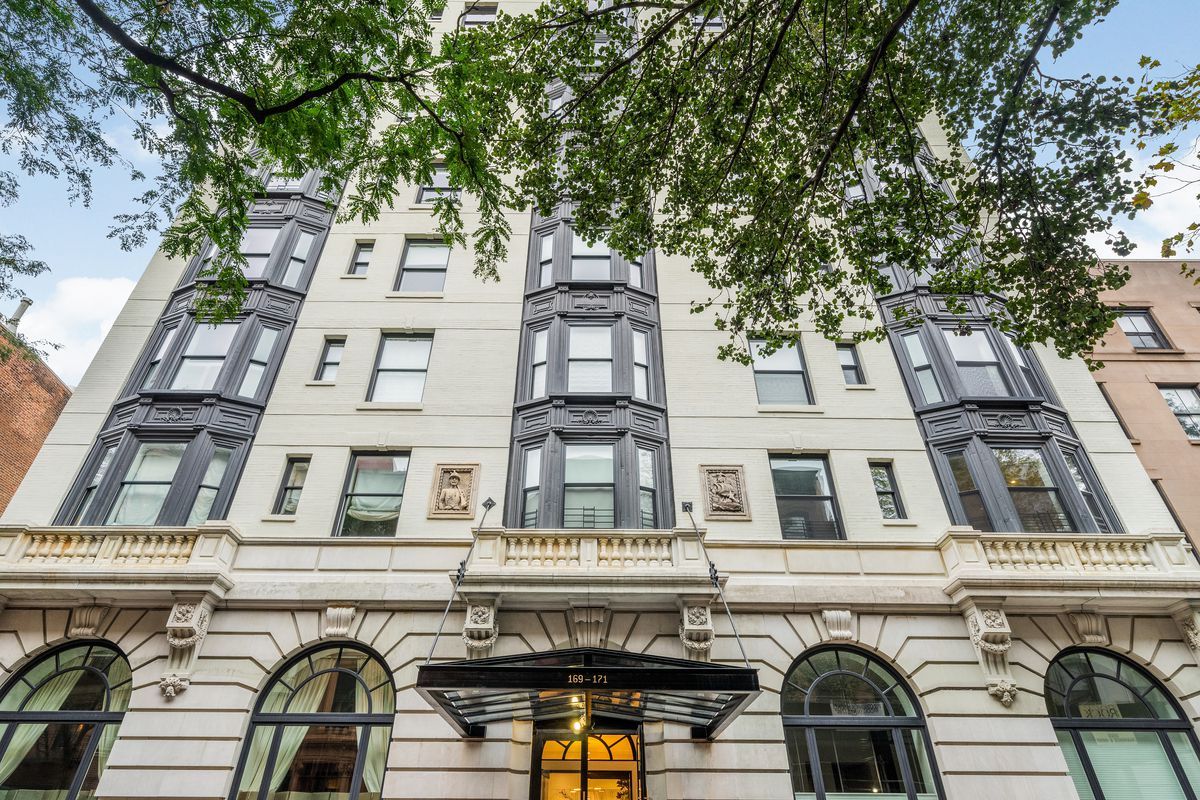 With its less-crowded feel, storybook brownstones, and peaceful views of the East River, it's no wonder Brooklyn Heights is one of the top NYC celebrity neighborhoods. In fact, it has been since Truman Capote wrote "Breakfast at Tiffany's" at 70 Willow Street, his domicile for a decade.
These days, celebrities flock to Brooklyn Heights thanks to its postcard-worthy views of the Manhattan skyline — and, of course, toothsome restaurants (coal oven pizza joint Table 87 is a celeb in itself, having appeared on ABC's Shark Tank). In this NYC celebrity nabe, you'll pay a median asking rent of $2,924 as of July 2021 (down from $3,250 in 2020) or a median asking price of $1.7 million. And, for fans of Matt Damon, it may be worth every dollar. The Brooklyn Heights resident paid more than $16 million for his Brooklyn Heights penthouse unit at The Standish. He's in great company too. Hollywood power couple John Krasinksi and Emily Blunt own a place at the same address.
West Village Rentals Under $3,200 on StreetEasy Article continues below
West Village Is One of Those Iconic NYC Celebrity Neighborhoods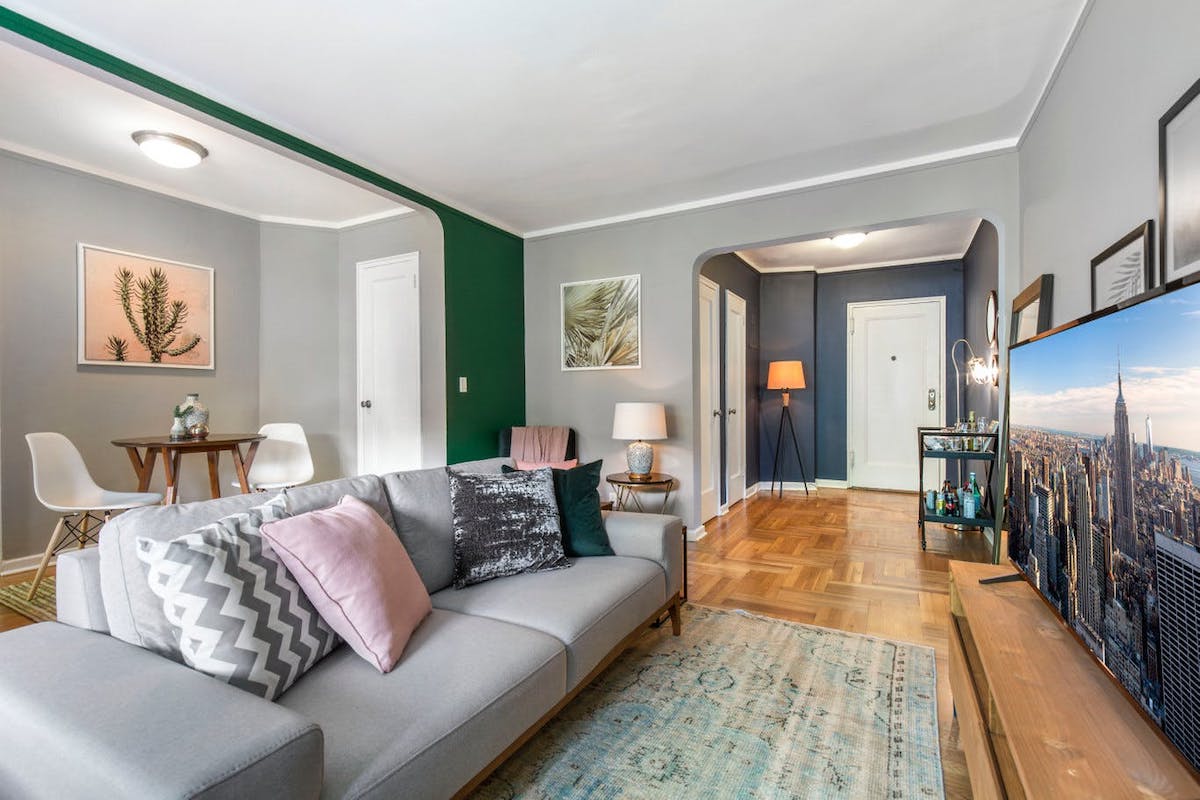 When a young Robert Zimmerman — a.k.a. Bob Dylan — arrived in New York City in 1961, he beelined straight for the West Village (in fact, his first apartment here was at 161 West Fourth Street, and the rental cost $60 a month). Some sixty years later, the West Village is still one of the top NYC celebrity neighborhoods brimming with creativity. Not only did "Sex and the City" use 64 Perry Street as writer Carrie Bradshaw's apartment, but Sarah Jessica Parker (and some guy named Matthew Broderick) famously live in the West Village too. The actors recently sold one of their West Village townhouses for a whopping $15 million. However, they continue to live here in a 13,900-square-foot abode on West 11th Street.
Other legendary artists that have called the West Village their own: Taylor Swift — who even captured her former digs by penning her song "Cornelia Street" — and actor-turned-filmmaker Bradley Cooper. He currently shares his townhouse with his daughter Lea. If you want to join them in this vibrant district, the median asking rent as of July 2021 is $3,850 a month (a bargain compared to the $3,596 it cost to live here a year ago). Hello, home buyers, median asking prices are on the rise, so the prime time to buy is now or never! As of July 2021, the current asking price is $1.9 million up from $1.8 million in 2020. And sure, you'll need to save all of your tips after many acoustic sets at Central Perk — but if it means you can visit the "Friends" apartment at 90 Bedford Street, then it's probably worth some penny-pinching.
Tribeca Rentals Under $4,000 on StreetEasy Article continues below
Tribeca Is Expensive But Still Cheaper Than Previous Years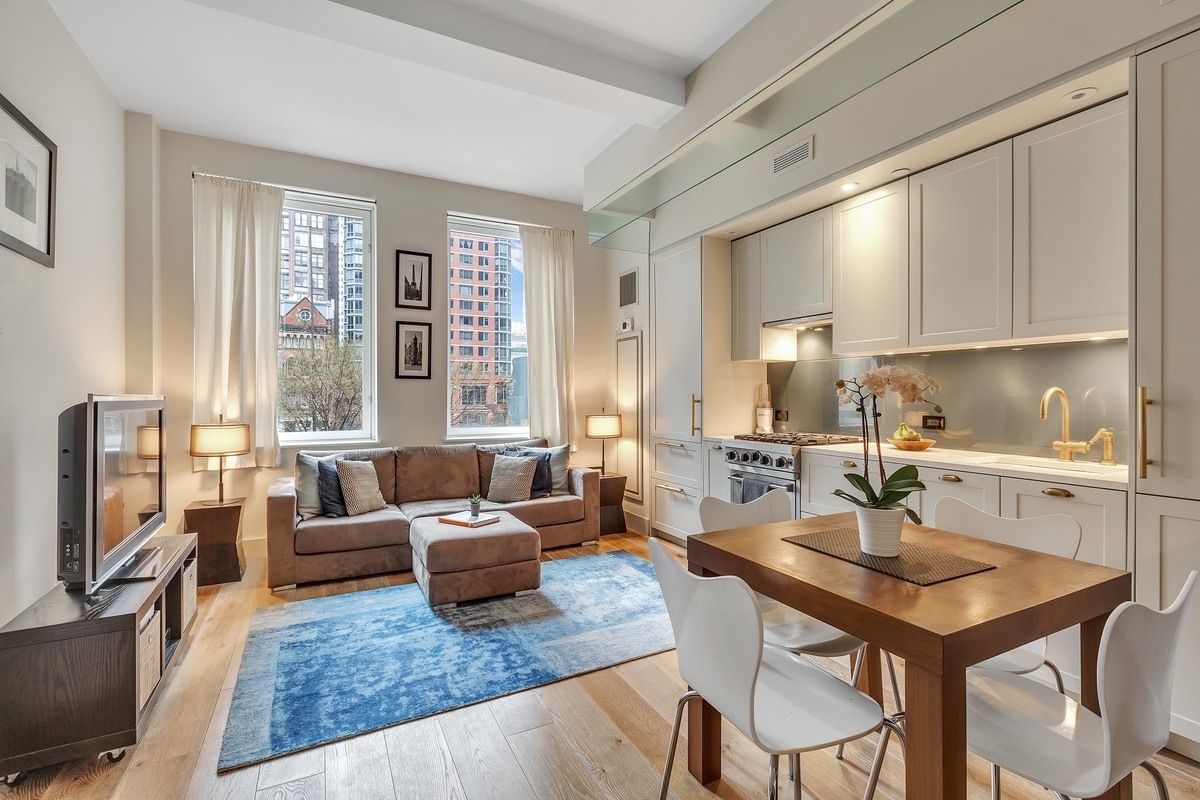 You could say 443 Greenwich Street is the house that fame built. Among the iconic celebrities that reportedly call this Tribeca address one of their homes are Meg Ryan, Blake Lively and Ryan Reynolds, Justin Timberlake and Jessica Biel, and Jake Gyllenhaal. Of course, the 1905 landmark building has so many perks, it's no wonder it single-handedly created one of the top NYC celebrity neighborhoods. Among the 1882 structure's amenities is a spa-like 75-foot indoor lap pool, Turkish baths, and (this is the hard-sell) paparazzi-proof facilities.
While owning a place in Tribeca is not cheap, it's become more affordable recently, with a median asking price of $4.4 million (lower than the area's peak price in 2020, $4.3 million). To rent, you'll pay a median asking of $6,495 a month as of July 2021 (down from $6,900 one year ago).
Whether you're looking to rent or to buy, find your next NYC apartment on StreetEasy.
Article continues below
More Neighborhoods to Know