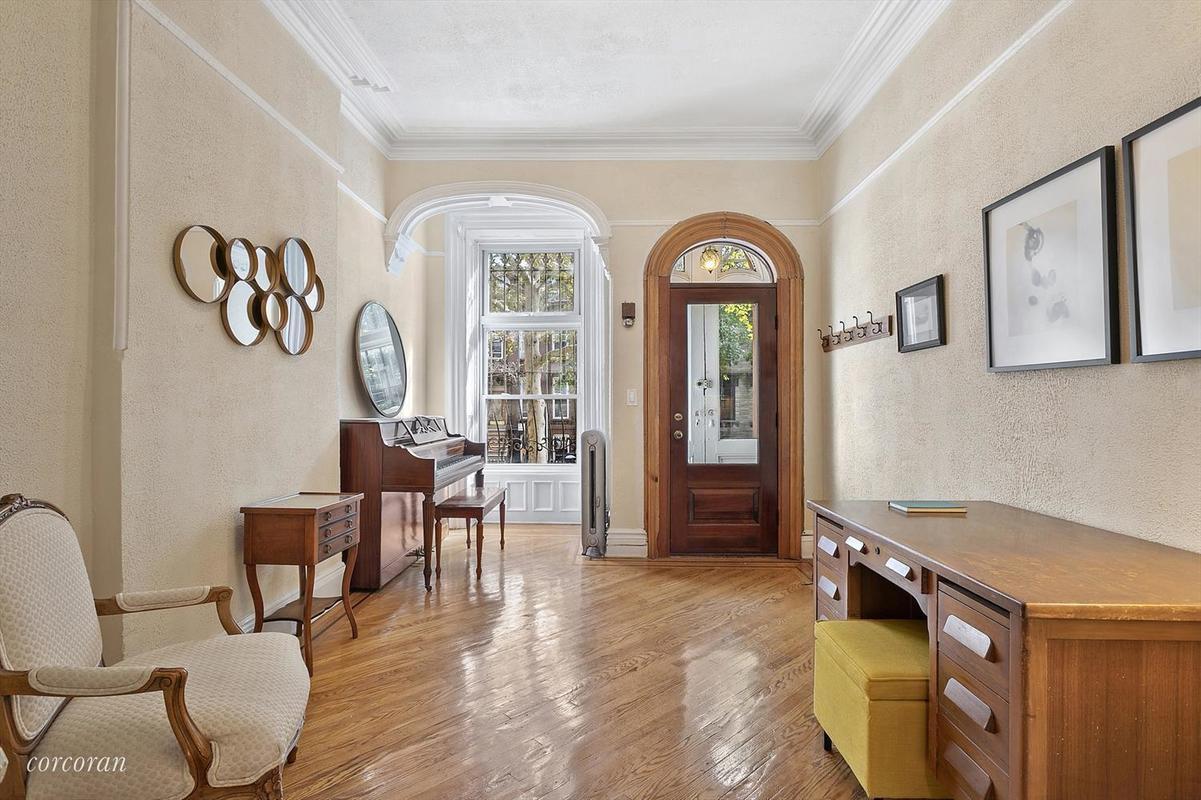 Brownstones have been a mainstay in New York City for a century, and owning one has become many home buyers' dream. It doesn't have to be quite such a dream, though, with our Deal of the Week. This four-story townhouse at 379 Monroe St. comes with its own private backyard and is located in the heart of Bed-Stuy. And oh, yeah, it's priced under $1 million.
The Price: $950,000
According to the latest StreetEasy Market Reports, the median asking price for sales in Bed-Stuy is $1.275 million — a full $325,000 above what our Deal of the Week is asking. Considering the home has 3 bedrooms and 2 baths over four levels, that's not bad.
Buyers who pay the minimum 20 percent down payment of $190,000 can expect to see monthly payments of about $4,109. That includes a mortgage payment of $3,914 and monthly taxes of just $144. And no co-op maintenance fees here!
Why You'll Love It …
This townhouse is huge, with four floors and more than 1,600 square feet of space. It can remain a single-family home, or be used as an investment property. (There isn't currently a separate unit here, but there is space for one.) Not only is the home located in a historic neighborhood, but it has plenty of preserved original details, including classic moldings, archways, pocket doors, transoms and ceiling medallions. Oversize windows let in lots of light.
On the garden level, the country-style kitchen opens up into the private backyard, and a full bathroom sits next to the third bedroom, which could also be used as an office or den. This room also has its own private entrance to the street, in addition to tin ceilings and a decorative dumbwaiter.
The bedrooms on the second floor each have their own original marble fireplaces, which can be restored to be wood-burning and functioning. In the basement, there's a washer and dryer, plus even more space to potentially renovate.
Location is always key, and this house has a great one on a quiet, tree-lined street. It's near great restaurants, bars, shops, parks, and gyms. The A, C and G trains are in the vicinity, as are several bus stops.
… And Why You Might Not
The townhouse is almost half a mile from the nearest subway stop, which be bit of a trek in the winter. Besides that, it is a lot of space to manage, and some areas here could use an update. But for those seeking that unmistakable NYC brownstone cachet — look no further.
Check out the listing at 379 Monroe St., listed by Laura Ionata and Nicole M. Christie of Corcoran.
—
Hey, why not like StreetEasy on Facebook and follow @streeteasy on Instagram?