Living in the concrete jungle of New York City, it's easy to feel disconnected from nature, let alone remember that beaches surround you. While most of New York's waterways aren't swimmable, there are quite a few beaches in Brooklyn, Queens, and the Bronx. Some of these neighborhoods feel like little NYC beach towns. Boardwalks, small cafes, and seafood restaurants are just some of the perks you'll find in these nabes. Plus, many of them have a lower cost of living than more centrally located areas.
From the Atlantic Ocean waves in Coney Island, Brooklyn, to the bay in Country Club, Bronx, take a look at these quintessential NYC beach towns.
1. NYC Beach Town: Country Club, Bronx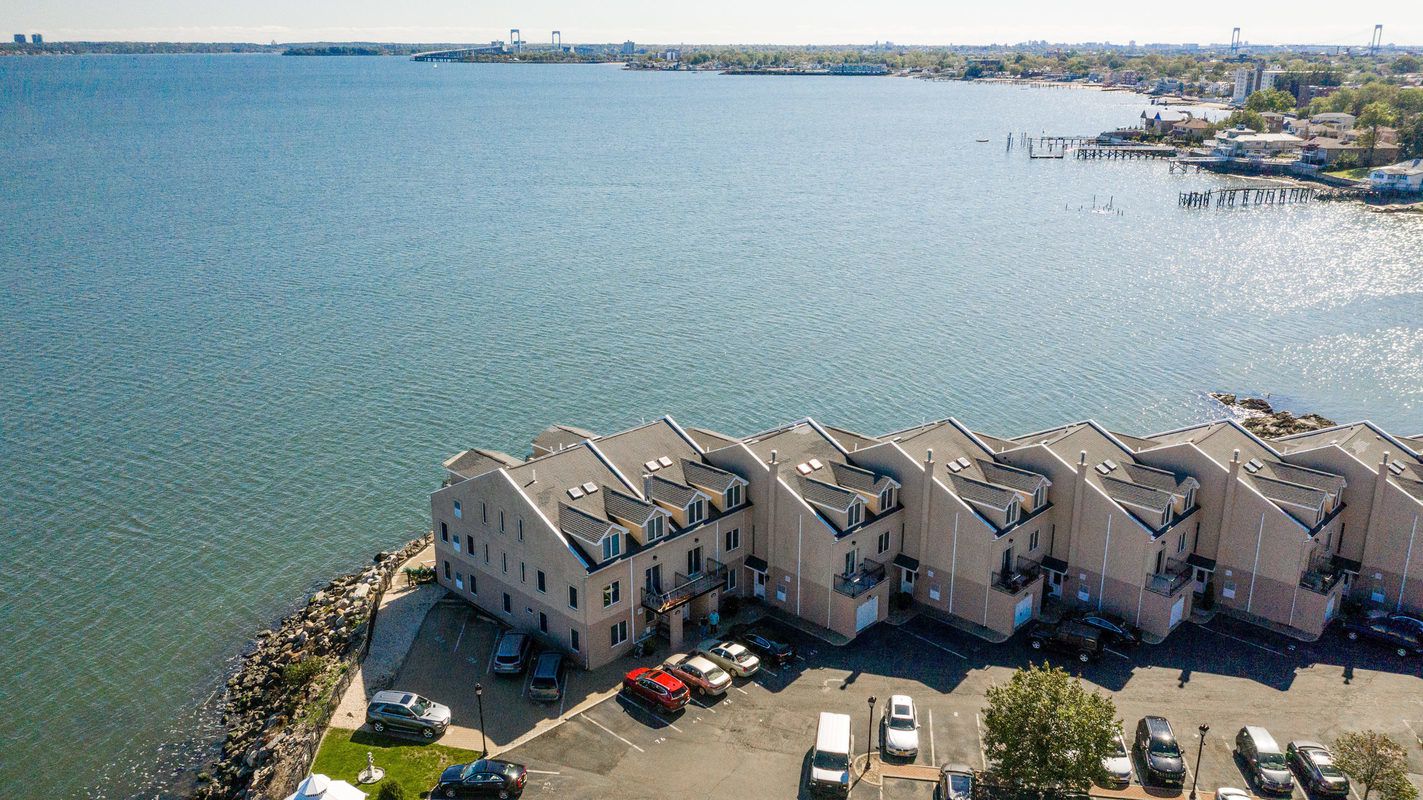 Located on Eastchester Bay in the Bronx, Country Club is a neighborhood where deep-water docks are common, but commercial strips are not. Here you'll find mom-and-pop businesses from pizza joints to independent grocery stores. In addition to Tudor-style houses, all local offerings seal the deal on the area's small-town vibe. (Psst, there are also newer residential developments in the area.)
One of many favorite neighborhood attractions is Evers Marina. It provides a great place to dock boats and launch into the bay. It's also one of the last seaplane bases in the entire region (fun fact: Katherine Hepburn took flight lessons there!).
There are several beach clubs on Clarence Avenue if you're looking to hit the sand or water. Also, the Bronx's only public beach, Orchard Beach in Pelham Bay Park, is nearby. Beachgoers must comply with NYC's social distancing guidelines due to COVID-19.
Country Club is a car-friendly area. When it comes to public transportation, there are plenty of buses serving the neighborhood. The 6 train stops at Pelham Bay Park, roughly five miles away.
2. NYC Beach Town: City Island, Bronx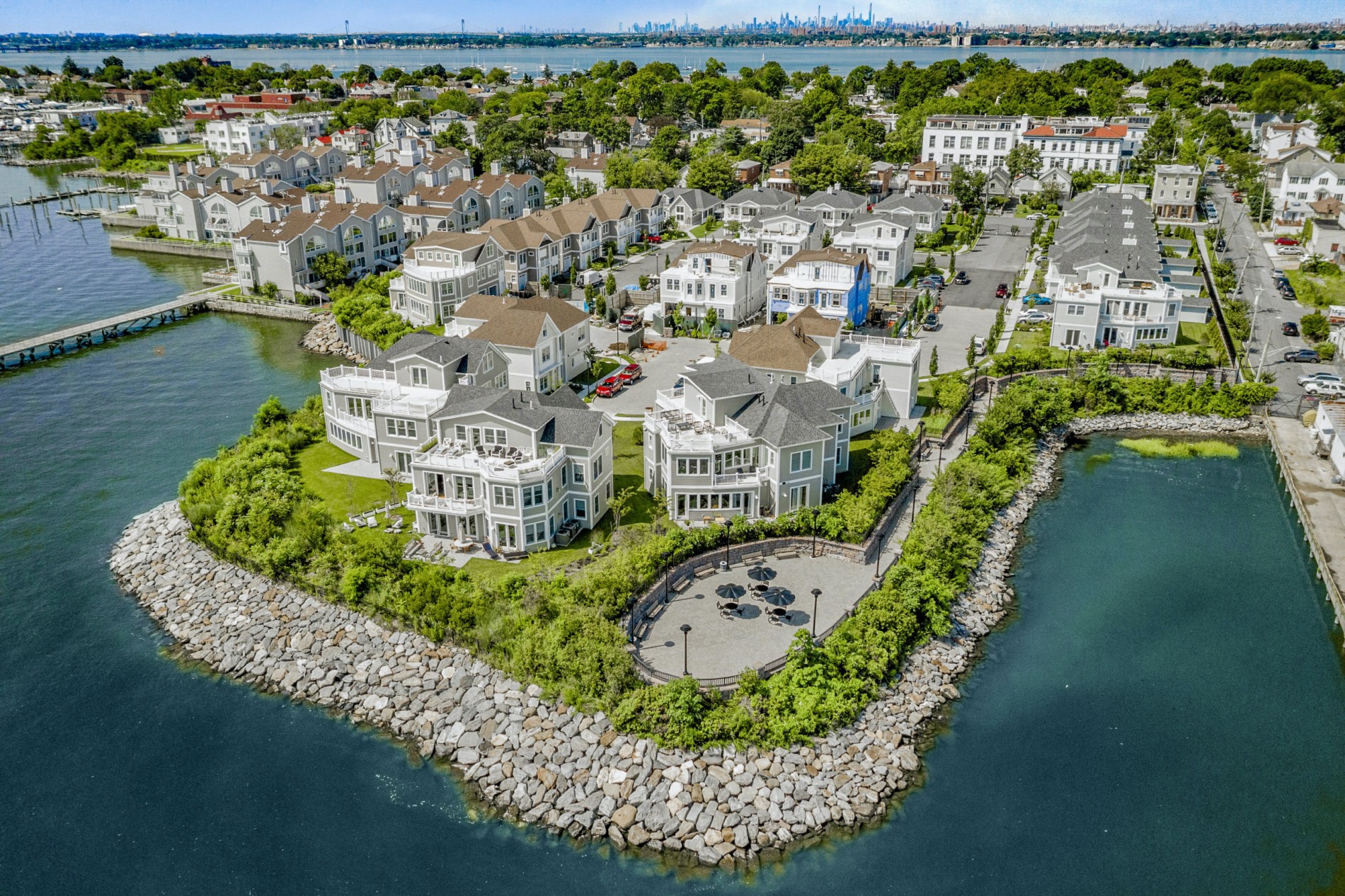 City Island has long been considered a secret beach town in NYC — from the charming ice cream parlor Lickety Splits to seafood restaurants like the Original Crab Shanty.
The neighborhood is east of Country Club in East Pelham Bay and is accessible via a bridge from Pelham Bay Park.
Maritime vessels are abundant in the neighborhood, as the island's primary industry was once boat-making. While you won't find many sandy beaches on City Island, there are plenty of public parks with water views. And scuba diving and boating are both possibilities. Captain Mike's Diving Services will set you up with lessons, and Jack's Bait and Tackle has everything you need for a day on the water. Like Country Club, the closest public beach is Orchard Beach, not too far away. Additionally, while single-family houses make up most of the older housing stock, there are quite a few new developments on City Island.
3. The Longtime Favorite: Rockaway, Queens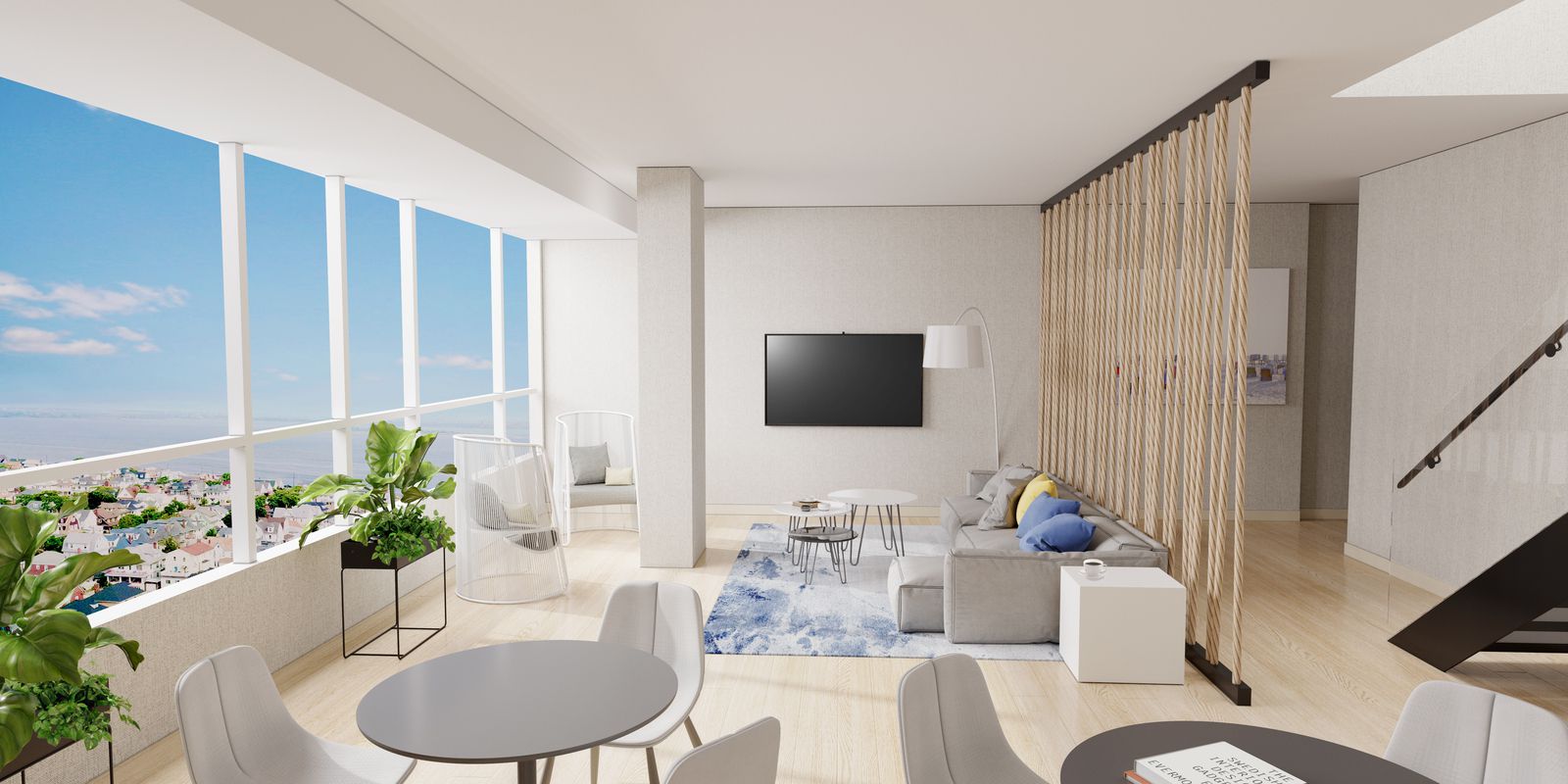 Long a summer retreat for New Yorkers, Rockaway might be the ultimate NYC beach town. This long peninsula beneath Queens features miles of sandy ocean beaches, plus a quintessential boardwalk dotted with bars and restaurants. You will find lots to love about Rockaway, like swimming lessons at the Rockaway Surf Club, for starters.
The A train provides access down the peninsula to several different public beaches. Michael Falichiere, a broker with Compass, said interest in Rockaway has taken off since the NYC Ferry began operating its new Rockaway ferry line. Commuting to Manhattan is now much more accessible than taking several subway lines.
Falichiere added that many people who live in Rockaway year-round are longtime residents, adding to the area's small-town feel. One-room bungalows by the water have been revived over the last few years, providing new housing and vacation-rental opportunities.
New developments are dotting the waterfront, like this new building by the Rockaway Surf Club. "People can literally roll out the elevator, and they're right on the beach, so I think that's the biggest selling point for us," Falichiere said.
4. NYC Beach Towns: Belle Harbor and Neponsit, Queens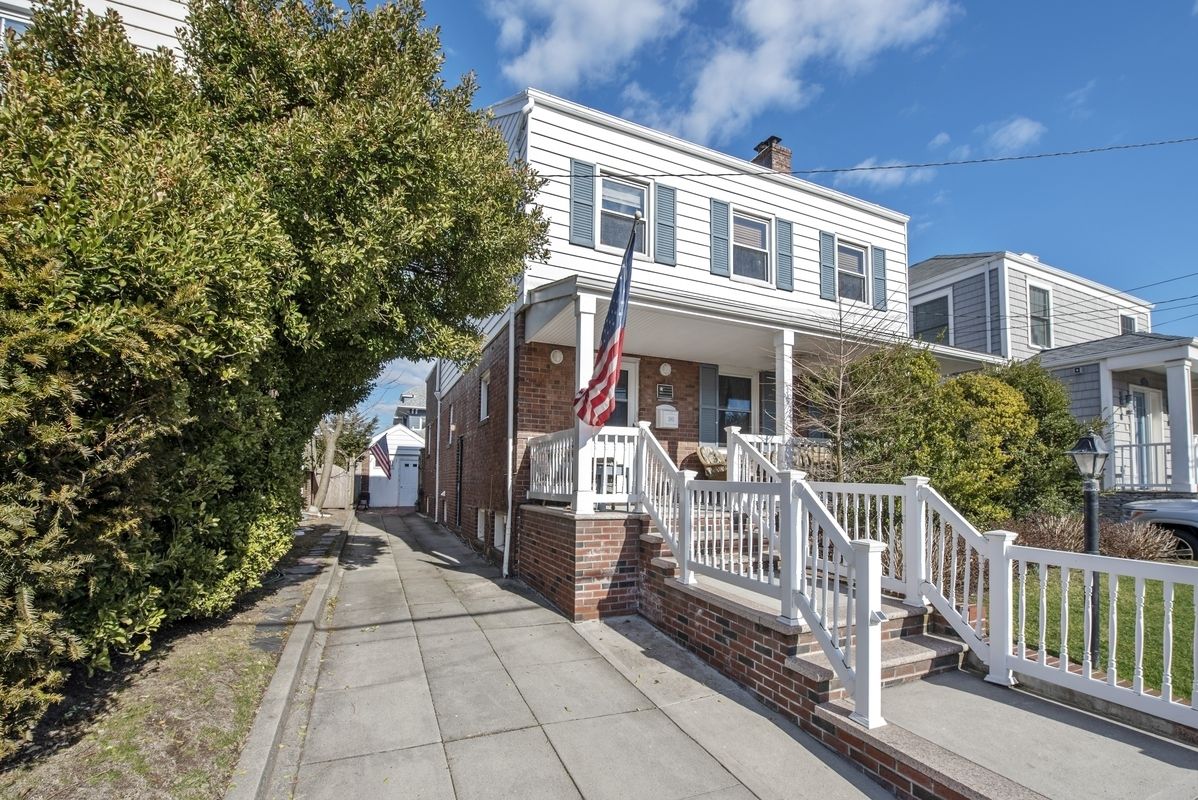 Just to the west of Rockaway Beach is the small neighborhood of Belle Harbor. Almost every house is near the water, as the bay is on one side of the community, and the ocean is just a few blocks away on the other.
The neighborhood was hit hard by Hurricane Sandy in 2012, as with many waterfront neighborhoods. Seven years later, the area has rebounded with some single-family homes selling for millions.
Small commercial strips feature independent restaurants and grocers, like many Queens neighborhoods, rather than the bustling boardwalk you'll find in Rockaway proper.
Neponsit is west of Belle Harbor and is also a small, primarily residential community. It's home to Jacob Riis Park, a smaller and typically quiet beach than Rockaway Beach down the road. Houses here are generally large, sometimes with pools. Expect prices in the millions.
5. NYC Beach Towns: Coney Island, Brooklyn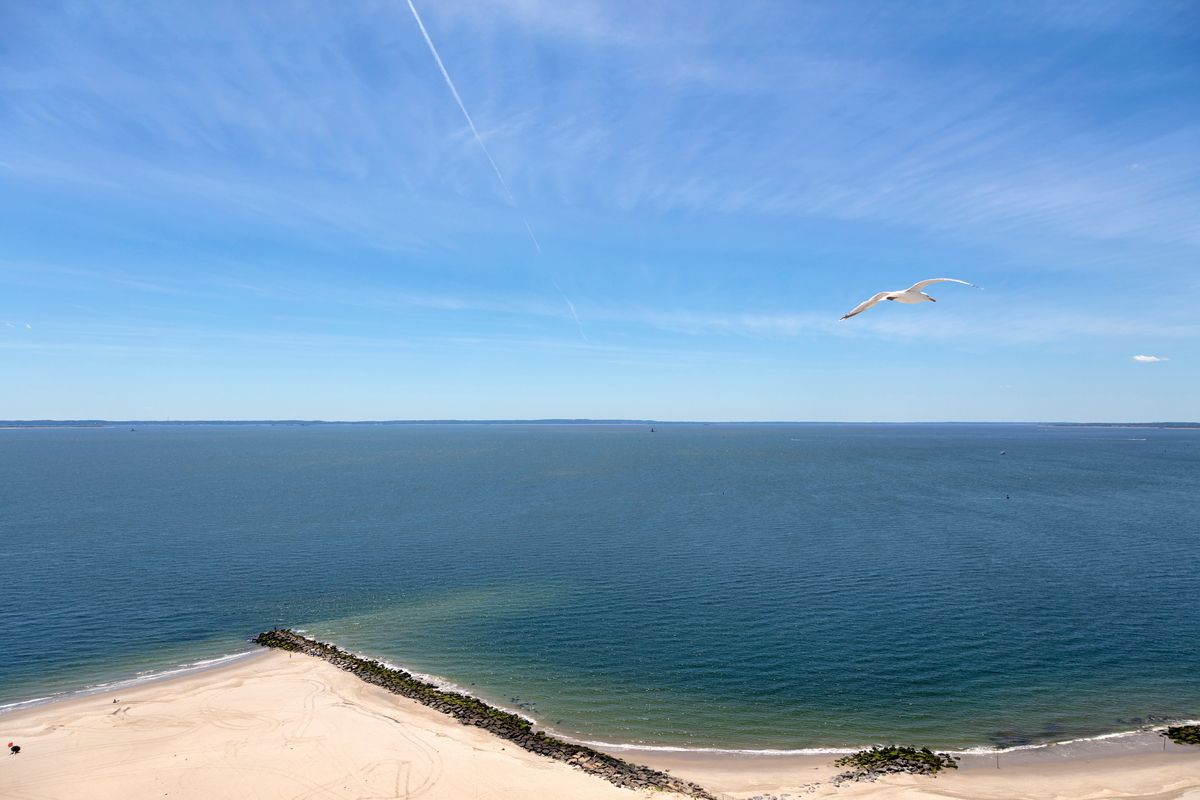 Home to the famous Cyclone roller coaster, Coney Island is a New York institution. This NYC beach town offers a lively boardwalk, a famous amusement park, oceanfront beaches, and the New York Aquarium. It's a summer destination for many, but thousands of residents call this nabe home year-round.
Broker Julie Sikar raised her children in the Brighton Beach and Coney Island area and spent a lot of time in the aquarium with them.
The biggest draws, she said, are the summer attractions like Luna Park.
Ocean Drive has been built up with new developments in recent years, Sikar said. One such building is 1 Ocean Drive, a 211-unit rental complex right on the oceanfront. "It looks like something you'd see in Miami," she said.
Even in winter, Sikar's husband enjoys the boardwalk for running and exercising. She also suggests checking out Brighton Beach, another residential community down the road. Brighton Beach has a community feel, with produce shops on most corners. But the main draw for both neighborhoods remains the beach. "Most of the people who live here, want to see the ocean," Sikar said. "It's all about the liveliness of the boardwalk and water."
Are you still wondering which NYC beach town is the best fit? Learn more about Rockaway Beach vs. Coney Island.