Last week, we were left with the design, contracting and staging teams in a mad rush to complete their flip project at 10 Madison Square West, #2D, for the listing photo shoot and open house. Now, in the final episode, Bethenny and Fredrik walk in to a fully transformed apartment. Lighting fixtures, window treatments, furniture and carpeting are all in place and gleaming. And Bethenny's pièce de résistance, the closet, is everything she dreamed. "The closet is so money, it doesn't even know it," she says.
After all the discord and enmity, it seems both are equally dazzled by how each element of the space has turned out.
As focused as Fredrik is on the apartment at 10 Madison Square West, he and his husband Derek have another big date looming – the birth of their twins is only five weeks away. To celebrate, the two escort their surrogate MJ, who has moved into their home as a lead up to the babies' birth, to a baby shower held at the Rainbow Room. While Bethenny is away on a business trip, Million Dollar Listing star Ryan Serhant, Jordan and Fredrik's brother and sister-in-law all make cameos.
Jumping right back into party planning, Fredrik and his team have planned an early viewing event for select brokers and have received 400 RSVPs despite 10 Madison's listing not even being live yet. Things are ready to go but Bethenny and Fredrik have still yet to nail down an asking price. At an evening meeting at the apartment they get down to brass tacks, albeit with champagne flowing and candles ablaze. "Price per square foot is sexy," Fredrik explains.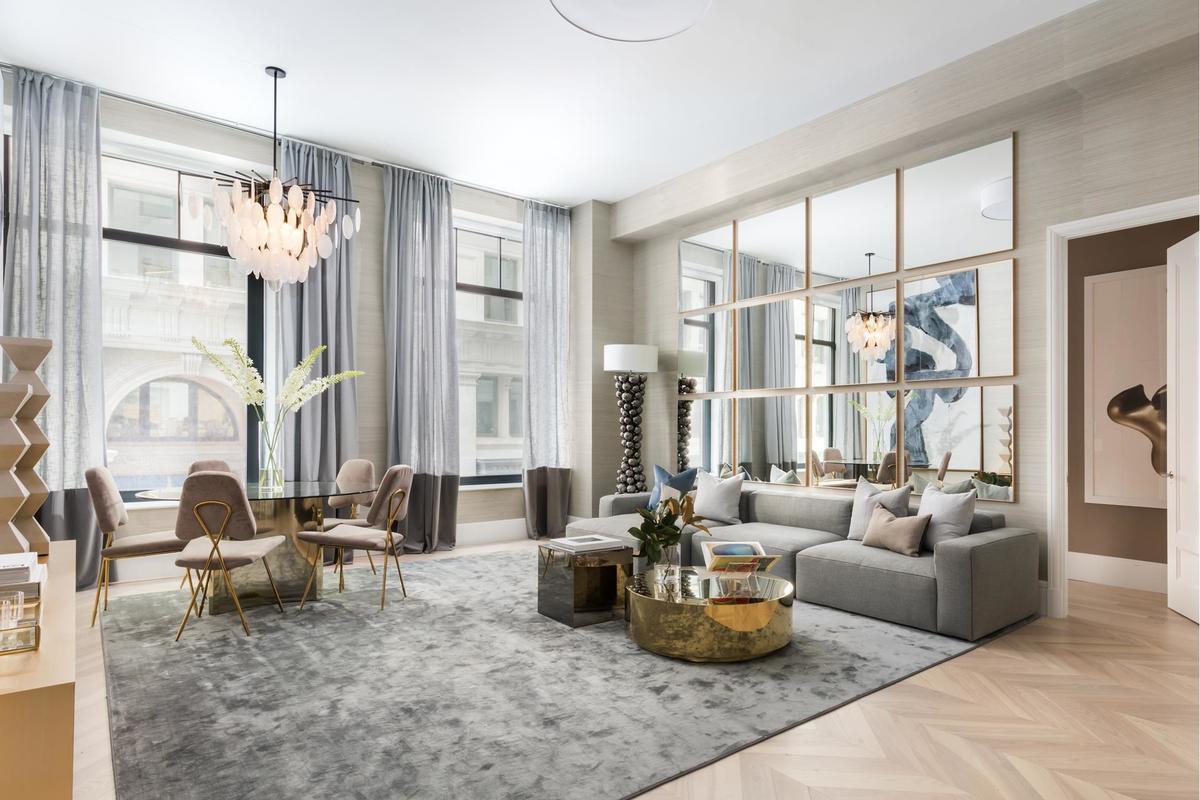 Bethenny wants to know how many apartments are currently on the market in Manhattan. Fredrik tells her it's 14,000, with only 500 in high-end buildings and likely only one, he thinks, comparable to this for under $5 million. Bethenny's confident in her pricing abilities. She fought Fredrik to list her own Tribeca apartment at a higher number than Fredrik had wanted — $6.95 million — and it sold for the full amount in a single day. They're more optimistic about what they might be able to get now that they've seen the design. Bethenny believes the right customer might go up to $4.75 million to nab it. Another unit in the building sold for $4.3 million without any of the custom finishes that this one has.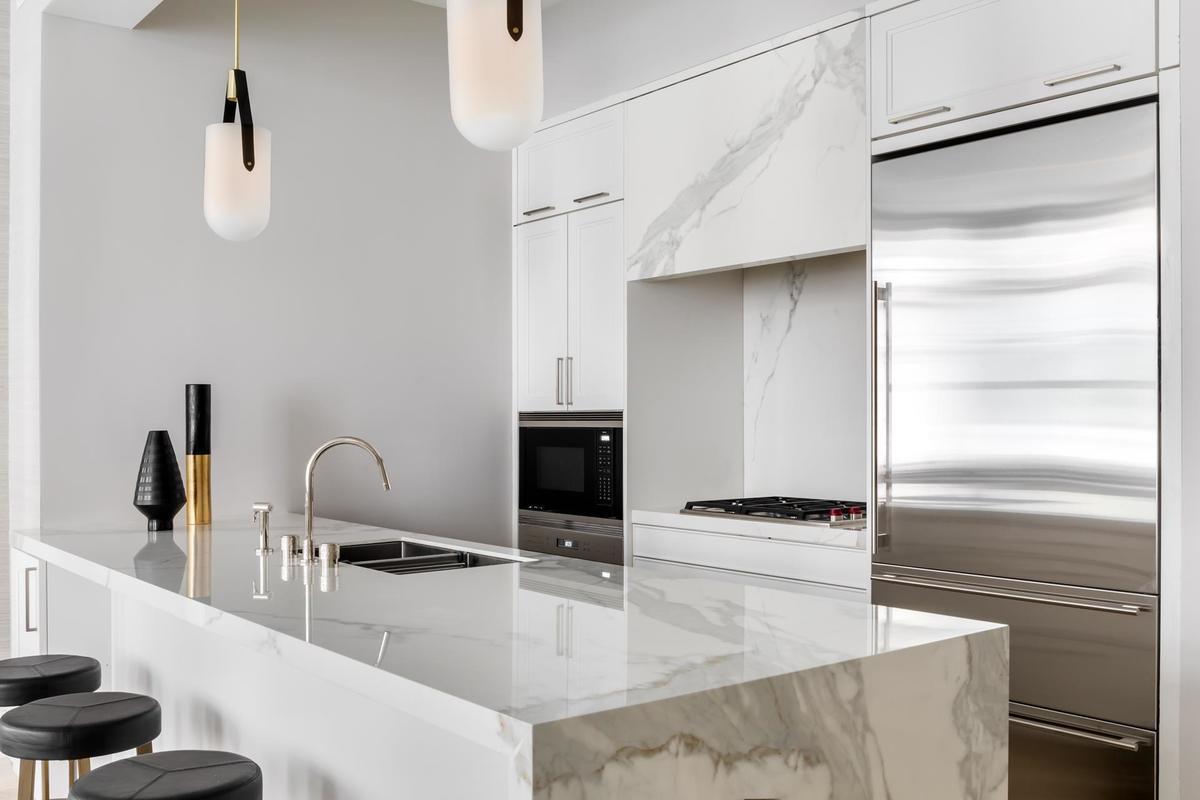 Both acknowledge that it's currently a strange market and they have some trepidation about pricing it too high. But the lower the price, the lower they profit they'll come out with. But before they can decide on anything, Fredrik spills wine and creates a massive stain on the bedroom's headboard.
With the open house happening tomorrow, Bethenny needs to call in some Bravo magic, making an emergency call to John Mahdessian, owner of the luxury dry cleaner Madame Paulette and boyfriend to Real Housewives star Dorinda Medley. Synergy!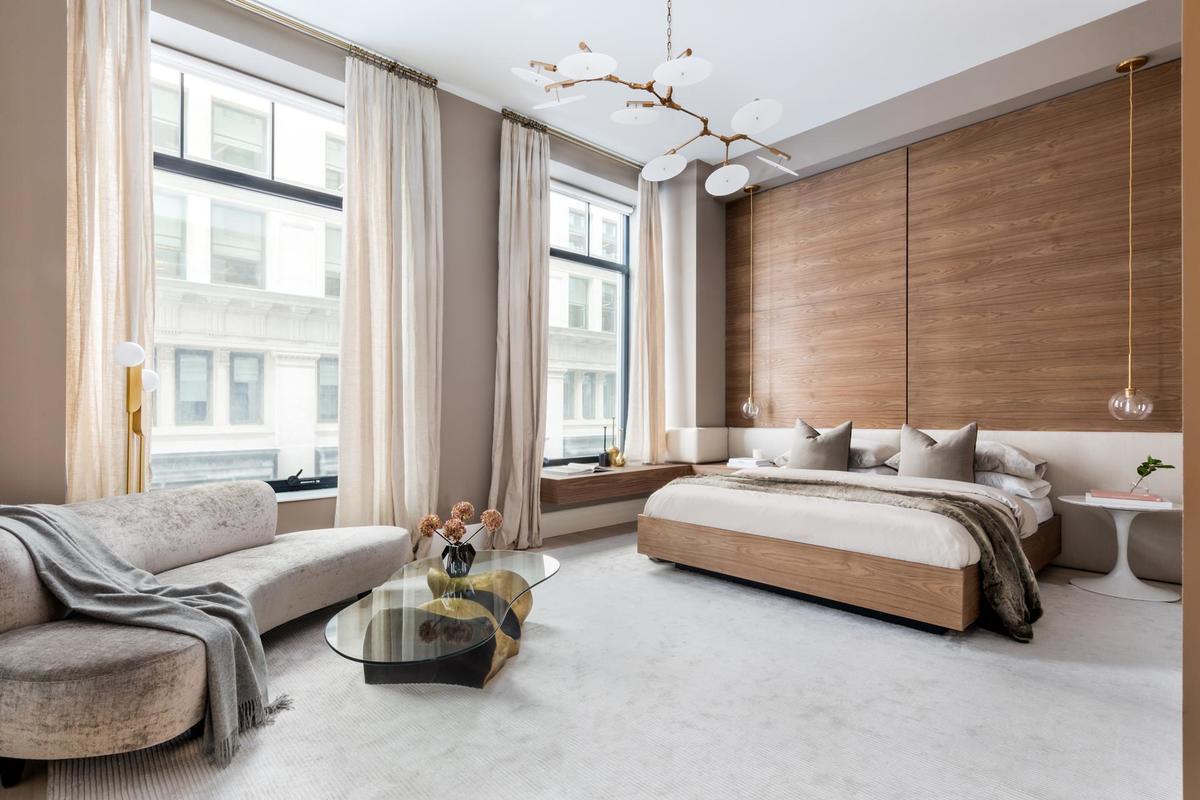 At the open house (where the wine stain has been miraculously vanquished) Fredrik touts the building's swimming pool, gym, treatment rooms and garden and is eager to survey the reaction of the brokers he's gathered there. The crowd is ultra-responsive, which included particularly enthusiasm for the bathroom and closet area, and the event draws an actual line out the door but they realize that that means nothing if they can't find a buyer willing to pay the $4.795 million they're looking for.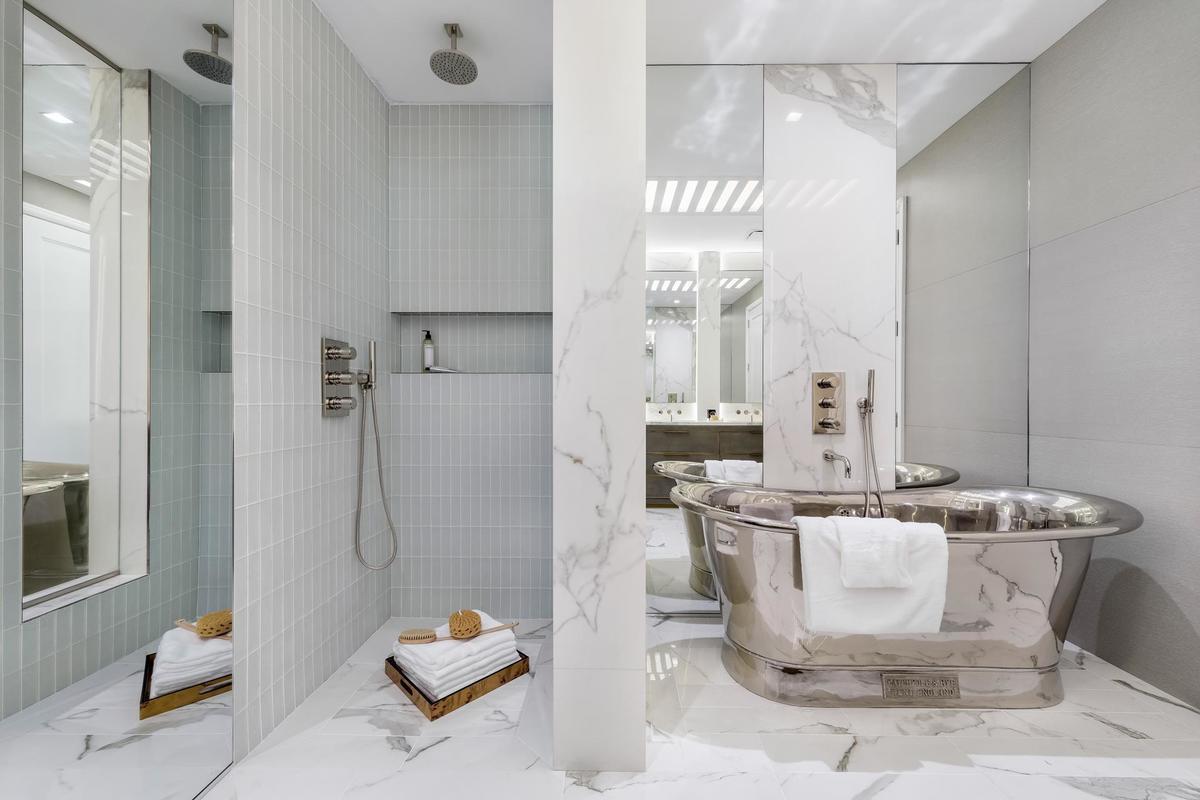 As the series closes, apartment #2D has still yet to be listed leaving the central mystery of the show unanswered. "All this foreplay has been wonderful, now let's get down to it," Bethenny remarks, in the final scene. A closing text screen reveals that the apartment has spent 115 days on the market it's now in contract with the price reduced from $4.795 million. But as for how the negotiations play out, the inevitable fights that will ensue between this point and the final sale and whether the pair will ever flip again, we may never know.