Update: Rumors are swirling around Bradley Cooper these days. He is quarantining right here in NYC, as evidenced by the Daily Mail's breathless photos of him with his young daughter, clad in masks, walking around the city. One might think this would indicate happiness with the beautiful West Village townhouse he bought back in 2018 (see below!). After all, why would a star of his stature wait out the pandemic in a home he doesn't love? But that's not the case if you believe Celebrity Insider, who report via In Touch Weekly that Cooper may in fact regret the purchase. It's costing him a fortune, they claim, during a time when Hollywood work is at a standstill.
As if that's not enough, word in the Marvel fanverse is that Cooper may have been dropped from the upcoming third installment of the lucrative "Guardians of the Galaxy" franchise. (He doesn't appear in the films but provides the voice of one of the main characters, Rocket the raccoon.) That's according to the Australian site Micky, who admit it's just a rumor. He is still listed as a cast member for the film on IMDB, though. In any case, we hope Cooper and his daughter are staying safe and socially distanced during their NYC quarantine. At least they have a great place to shelter in place!
…
The wait was clearly worth it for Bradley Cooper. After several years of looking around for the perfect New York City home, the actor and director of the acclaimed "A Star Is Born" remake with native Lady Gaga has moved into a West Village townhouse.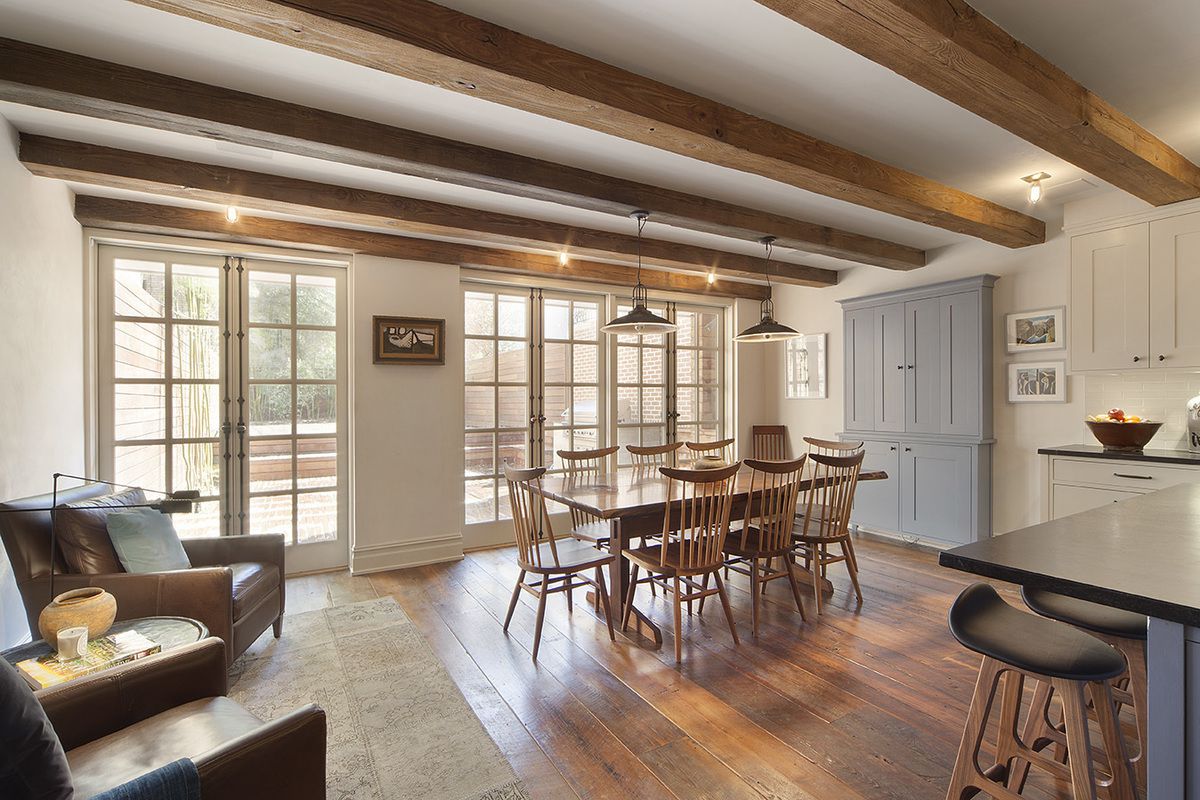 Inside Bradley Cooper's West Village Townhouse
The Wall Street Journal reports that Cooper closed on the off-market deal in May 2018, when he paid $13.5 million for the five-story brick beauty. He and his partner at the time, model Irina Shayk, had been tabloid fodder as they scoured the Upper West Side and the Village for a place to settle in and spread out.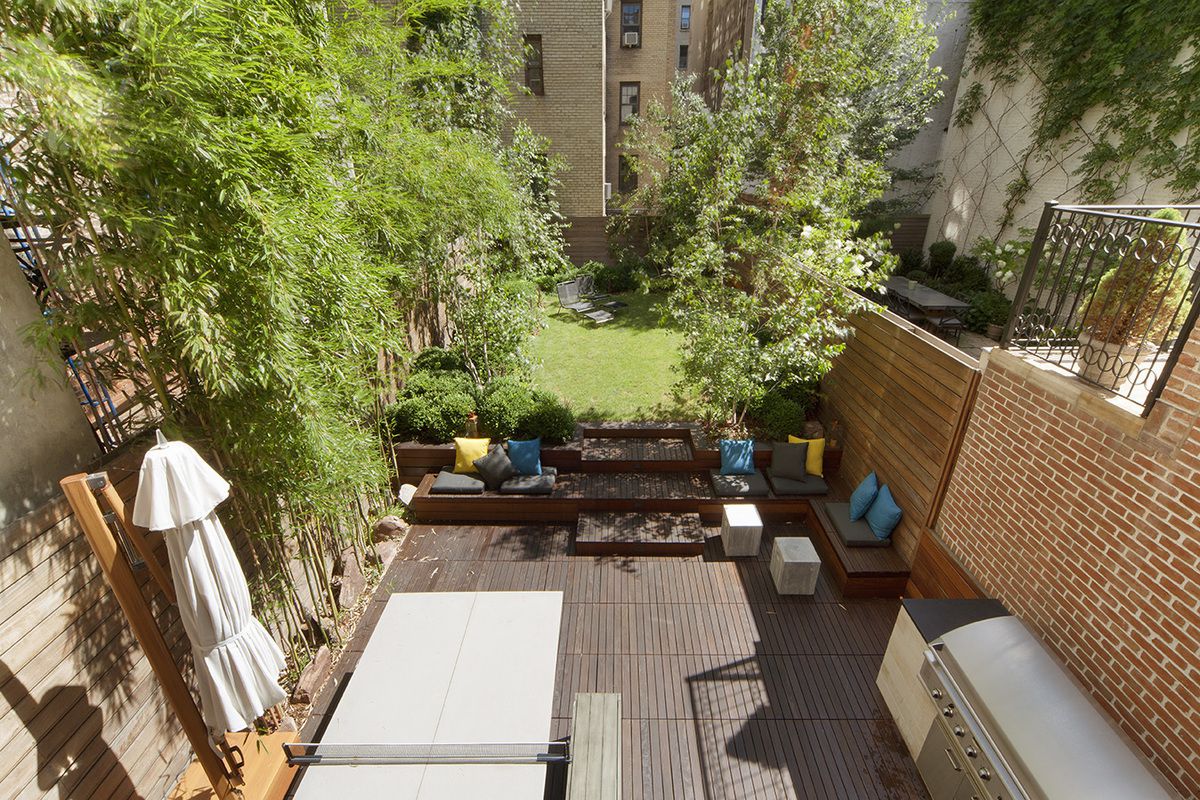 Shayk had bought and sold apartments at 166 Perry St. and 150 Charles St. since she and Cooper hooked up, and they have since welcomed a child together. So the 4,000-square-foot townhouse clearly met the couple's space and aesthetic needs.
West Village Homes Under $2M on StreetEasy Article continues below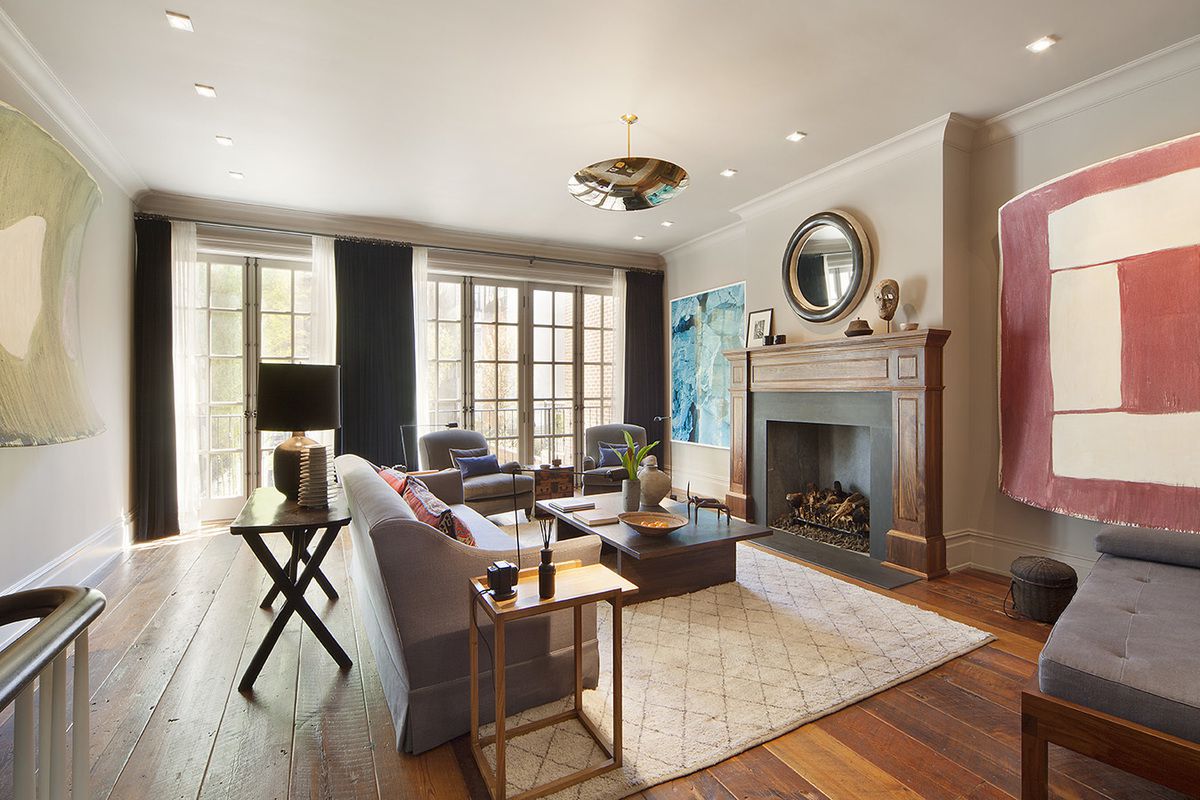 With 6 bedrooms and 4.5 bathrooms, Cooper has room to host his widowed mother, as he's reportedly been hoping to.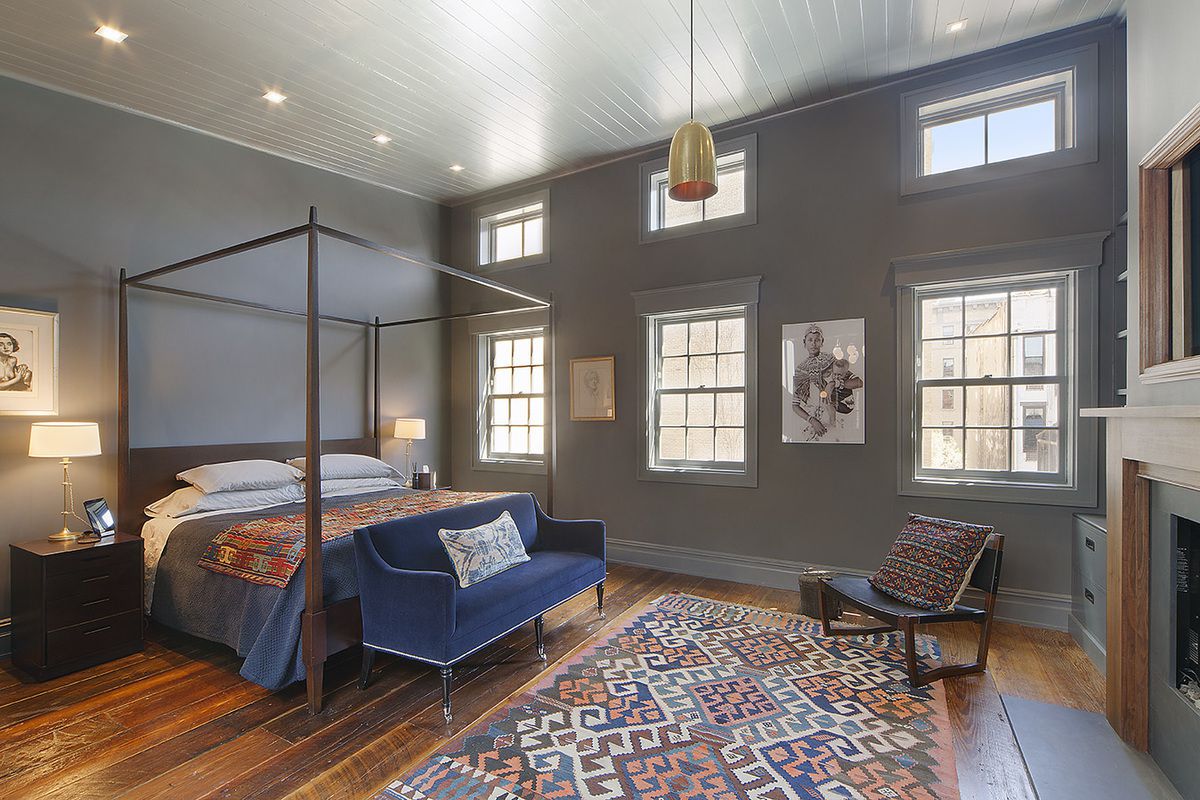 The townhouse had been a four-unit rental building before it was bought by an investment group in 2010 for $4 million. They converted it back to a single-family — complete with a gut renovation.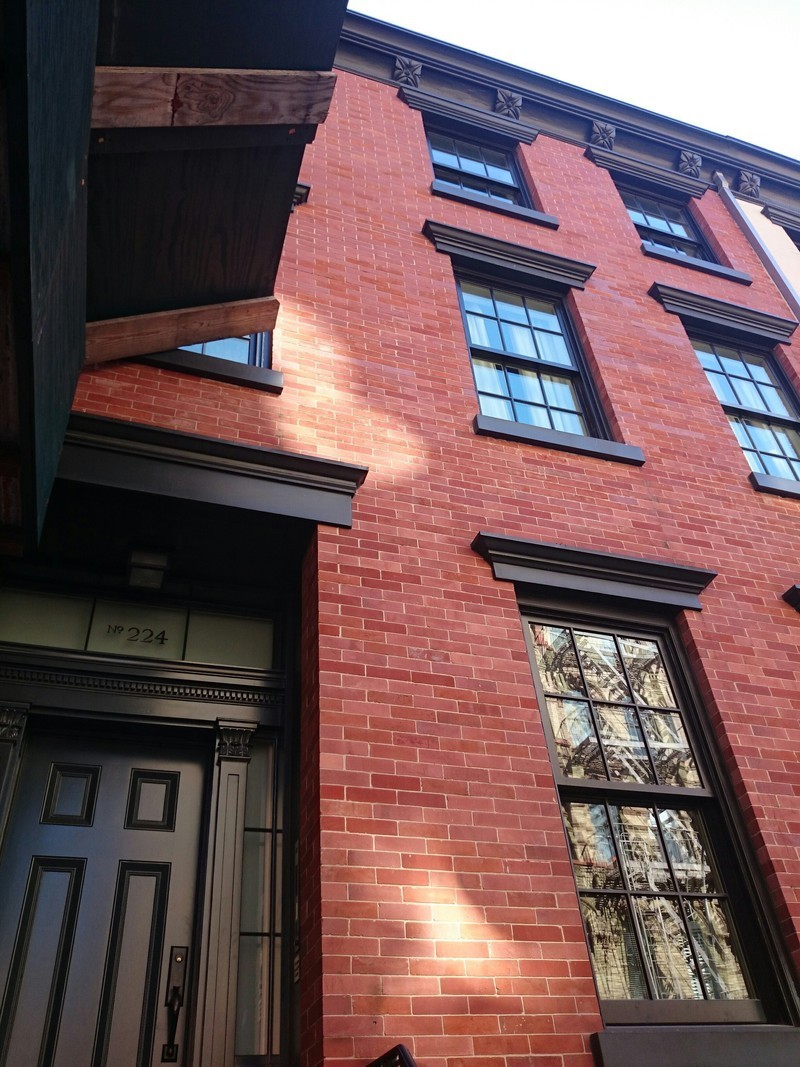 The interior is all new, but it was refurbished to take on historic and warm embellishments befitting the townhouse's 1905 roots.
The basement-level den, grand parlor with 12-foot ceilings, rear garden with deck, and reclaimed, wide-plank pine flooring lend the townhouse a great deal of warmth. That's in contrast to the European-style interiors of Shayk's previous NYC pads. But is seems to fit Bradley's East Coast-native sensibility.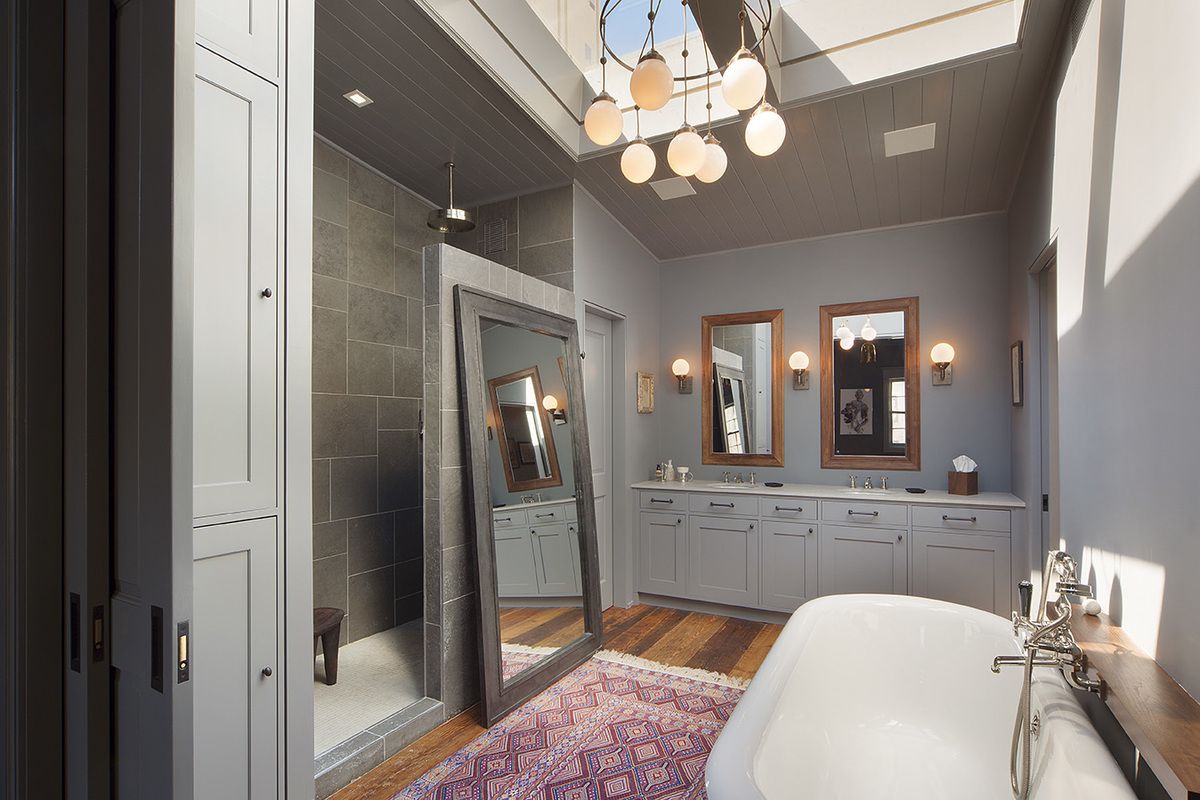 Article continues below
More Celebrity Homes on StreetEasy
The home also features a 1,000-bottle wine cellar. But that may not be of interest to Cooper, who does not drink alcohol after early career struggles with alcohol and painkillers. It's a past that informed his directing and screenwriting for "A Star Is Born" (and something Cooper does not share easily). Still, it's nice to see that he's finally found a place worth buying.
[This post has been updated and republished.]
—
Whether you're looking to rent or to buy, find your next NYC apartment on StreetEasy.