Some good news about a hotly anticipated new development at the old Rheingold Brewery site in Bushwick: An affordable housing lottery has just opened for 183 apartments at the megacomplex at 123 Melrose St.
Eligible applicants must earn at 60 percent of the area median income, or between $34,355 for a single person and 57,240 for a household of four people. Rents will be $947, $1,017, and $1,230 for studio, 1-bedroom and 2-bedroom units, respectively.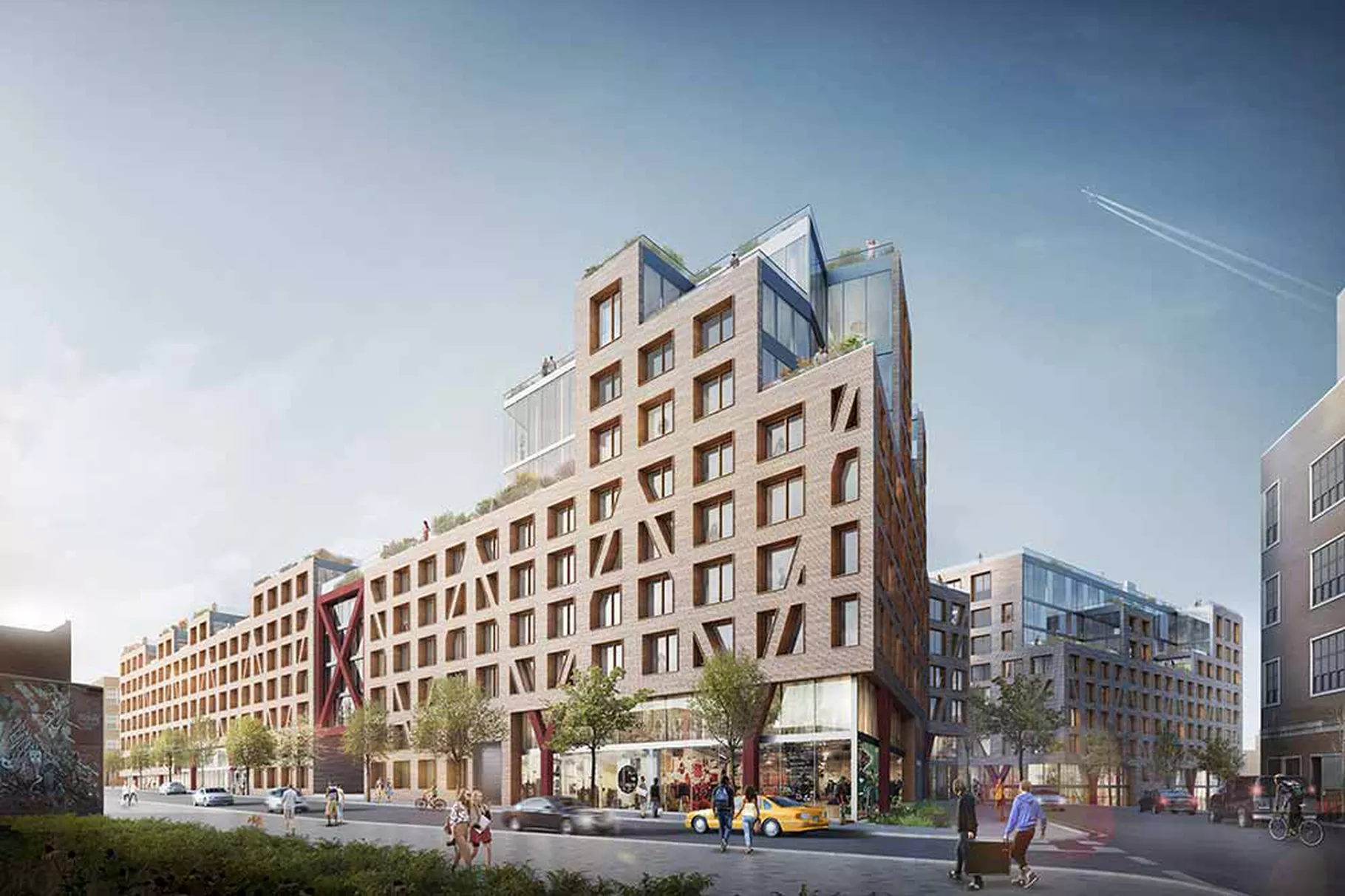 The affordable units are in a building called Evergreen Gardens, which is being developed by All Year Management, one of three developers working to bring the 10-block site to new life. The building's addresses are 54 Noll St. and 123 Melrose St.
According to ODA New York, this portion of the former brewery site is being fashioned as a European-style village that will hold a total of 385 apartments sited around open courtyards with covered walkways and corridors, plus a nearly 18,000-square-foot public park.
All together, the 10-block complex will eventually contain up to 900 apartments, so this first lottery really kickstarts a new beginning in this rapidly changing section of Brooklyn.

To apply for the affordable units online, go to NYC Housing Connect. To request an application by mail, send a self-addressed envelope to: Evergreen Gardens Apartments, Housing Partnership Development Corporation, 242 W. 36th St., 3FL, New York, NY 10018.
Applications must be postmarked or submitted online no later than May 3, 2018.
—
Hey, why not like StreetEasy on Facebook and follow @streeteasy on Instagram?