A look at our favorite hidden and even invisible, kitchens
In my line of work, I get to see a lot of beautiful kitchens and I find the ones I'm most drawn to almost seem to disappear. The first time I realized this was many years ago at my friend Barbara's pied-à-terre near Washington Square Park. The kitchen design was as timeless and understated as the rest of the apartment, with wood furniture-like elements and a palette with minimal color and materials. She also had a carefully planned storage system so she could do without overhead cabinets, which left room on the wall for a beautiful piece of artwork. When working with clients, I often refer to that "unkitcheny" kitchen.
In an open plan, the ideal is for a kitchen to complement the overall design. But what if you don't cook much? Or perhaps your square footage is limited and you prefer to allocate the space you do have to a different function, like a real dining room? It's well worth going a step further to see how a kitchen can be hidden away. Here are a few of my favorites.
A gorgeous secret kitchen
Designed by Dutch firm i29 Interior Architects, this kitchen (below and also pictured above) has all of its essentials hidden behind the cabinetry, which was designed to mirror the decorative elements of the Parisian home. But the thing that fascinates me about this one is the island. It's about an inch thick, but incorporates all of the necessary connections for a sink and the cooktop. (via Design Milk)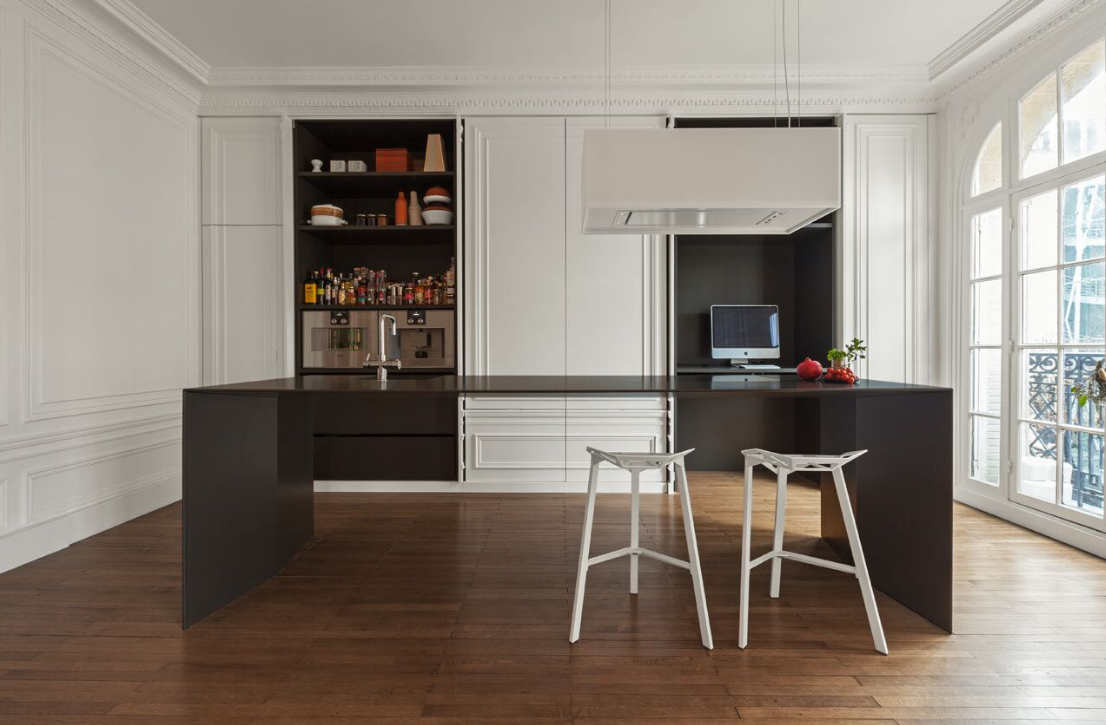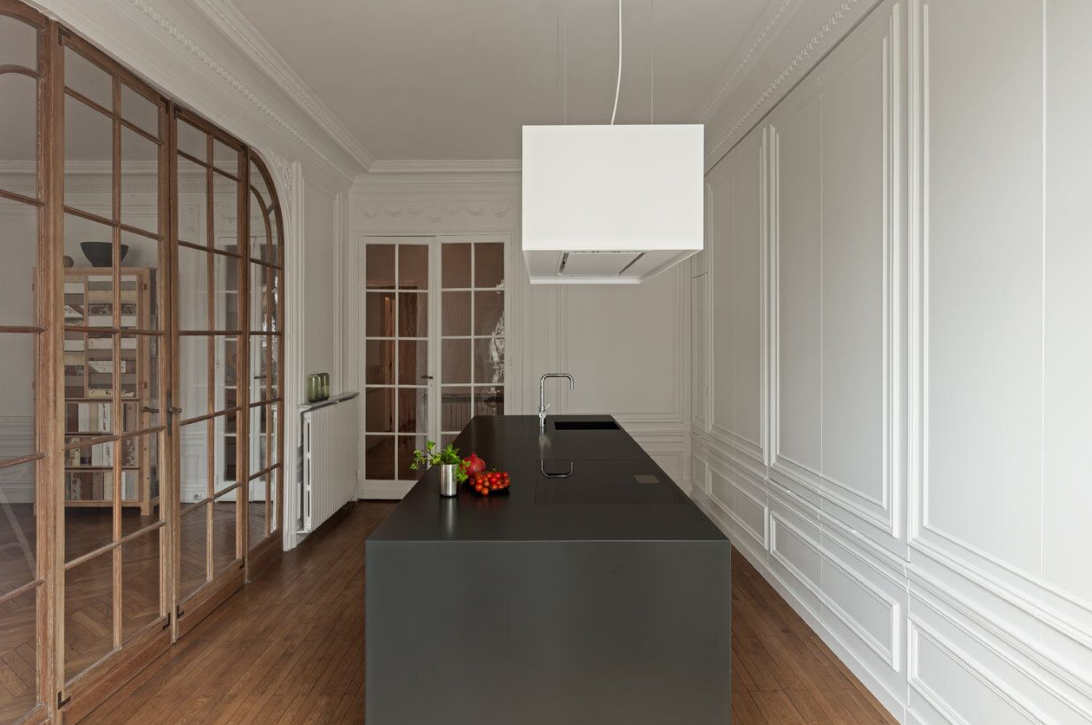 Kitchens by 29 Interior Architects
A double-duty island
Depending on the space you're working with, an island often needs to include a cooktop or a sink, or both. But what if you want a clean, uninterrupted surface? It's possible to have both. Minimal Cucine's Verve collection has a sliding top that shifts to reveal a second surface (below). The MET from Aran Cucine also maximizes space and offers a clean aesthetic.
For the best of both worlds
A kitchen we recently designed for a townhouse in Harlem has two parts: an island in the dining room and an adjacent "back kitchen." The island has a cooktop, hidden sink and refrigerator drawers, as well as storage for all of the immediate necessities. All secondary storage and a larger refrigerator and sink are concealed along the wall of what used to be a much smaller kitchen. It allows whoever is cooking to be a part of the action, maintains the feel of the formal dining room it once was and gives the owners the storage they would get with a more typical kitchen design.
For the minimalist chef
Can you make do with a seriously pared-down kitchen? This kitchen modeled after a sideboard (below) is lovely enough to consider the possibility (via Remodelista). Fancy something more compact with a range of color combos ranging from neutrals to bright shades like orange and pink? Look no further than Miniki.
Related: