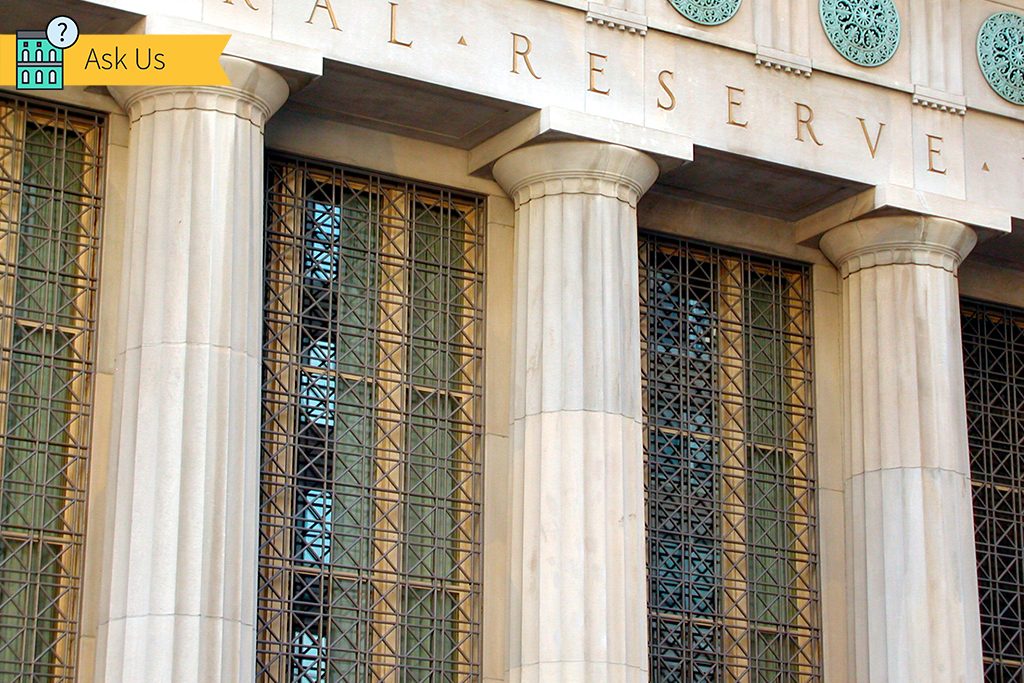 Question: We're planning on buying a co-op or condo in the next year or so, but we're concerned about interest rates. The Fed has just raised them and is signaling that it may raise them more in 2019. What should we do? Buy now or wait? We're afraid that we may have just missed the boat on buying a place we can afford.
— Ready to buy in Clinton Hill
Dear Ready:
Don't sweat it. When you're ready to buy, you will find a place at price and a monthly payment that you can afford.
Yes, interest rates are slowly rising. At this writing, the average 30-year mortgage is 4.62 percent, up from 3.94 percent a year ago. That translates into a $3,083 a month payment on a $600,000 loan — a $239 a month increase. Not insignificant, but hardly budget-busting.
And note, too, that with the modest rate increase, there has been a significant cooling of the market. Prices are even falling in Manhattan. In November 2017, the median sale price in Manhattan was $1,100,000. In November 2018, it was $1,010,000 – an 8.18 percent decrease. 
Don't fret over rates. While we think the Fed's actions will lead to lower mortgage rates over the coming weeks, there is no sure way to know what the Federal Reserve will do in the next 12 to 18 months or how the bond market will respond or what a 30-year mortgage loan will cost. Rising rates are long overdue. They have been unusually low since the 2008 financial crisis, when the Fed dropped its base rate (called the "discount rate") to zero, shoveling money out the teller's window just to keep the economy functioning. Today, the economy is in far better shape, and the Fed is "reverting to the mean," as the economists like to say.
That just means that the period of unusually low rates is giving way to the more typical 6 percent to 9 percent range. My guess is that over the next five to 10 years that's where you'll see mortgage rates settle in. Here's a chart of mortgage rates clear back to 1971; the mean over all of that time is 8.16 percent. (An aside: I bought my first house, in Los Angeles, just to the right of the very high peak. I was paying about 13 percent — so 6 percent still looks like a bargain to me.)
If you buy when rates are just over 5 percent, you're going to feel pretty damn proud of yourself if they hit 8 percent or 9 percent in 2025 or so.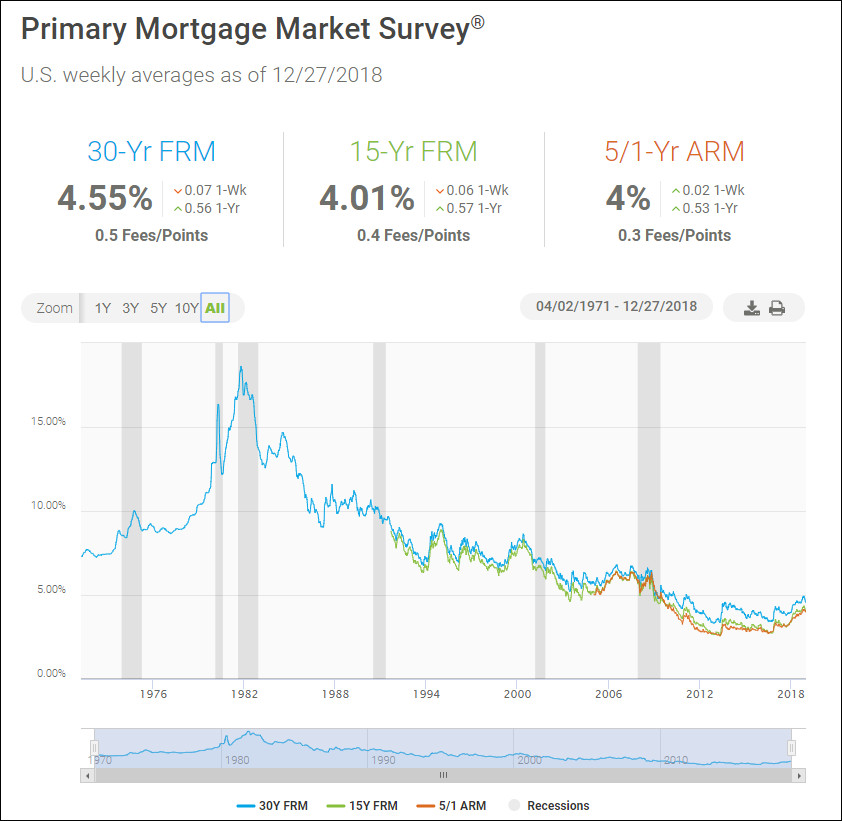 Source: Freddie Mac
Important note: These are fixed-rate mortgages. Adjustable-rate mortgages generally are lower, as you can see. But beware. Don't use an ARM just to stretch your buying power. In an era of rising rates, an ARM can turn nasty, jumping well ahead of fixed-rate loans. Buy with an ARM only if you plan to sell your place roughly coinciding with the term of the loan.
Good luck!

David Crook is a veteran journalist and author of The Complete Wall Street Journal Real-Estate Investing and Homeowner's Guidebooks. Do you have a question about anything real estate-related in NYC? Write him at askus@streeteasy.com. For verification purposes, please include your name and a phone number; neither will be published. Note: Nothing in this column should be considered professional legal advice. If you have a legal issue, consult an attorney.
—
Hey, why not like StreetEasy on Facebook and follow @streeteasy on Instagram?