A new rental development at 46-02 70th St. in Flushing will lease 23 apartments via an affordable housing lottery.  Eligible applicants are those whose household incomes are 130 percent of the area median income, which is between $64,800 and $146,510.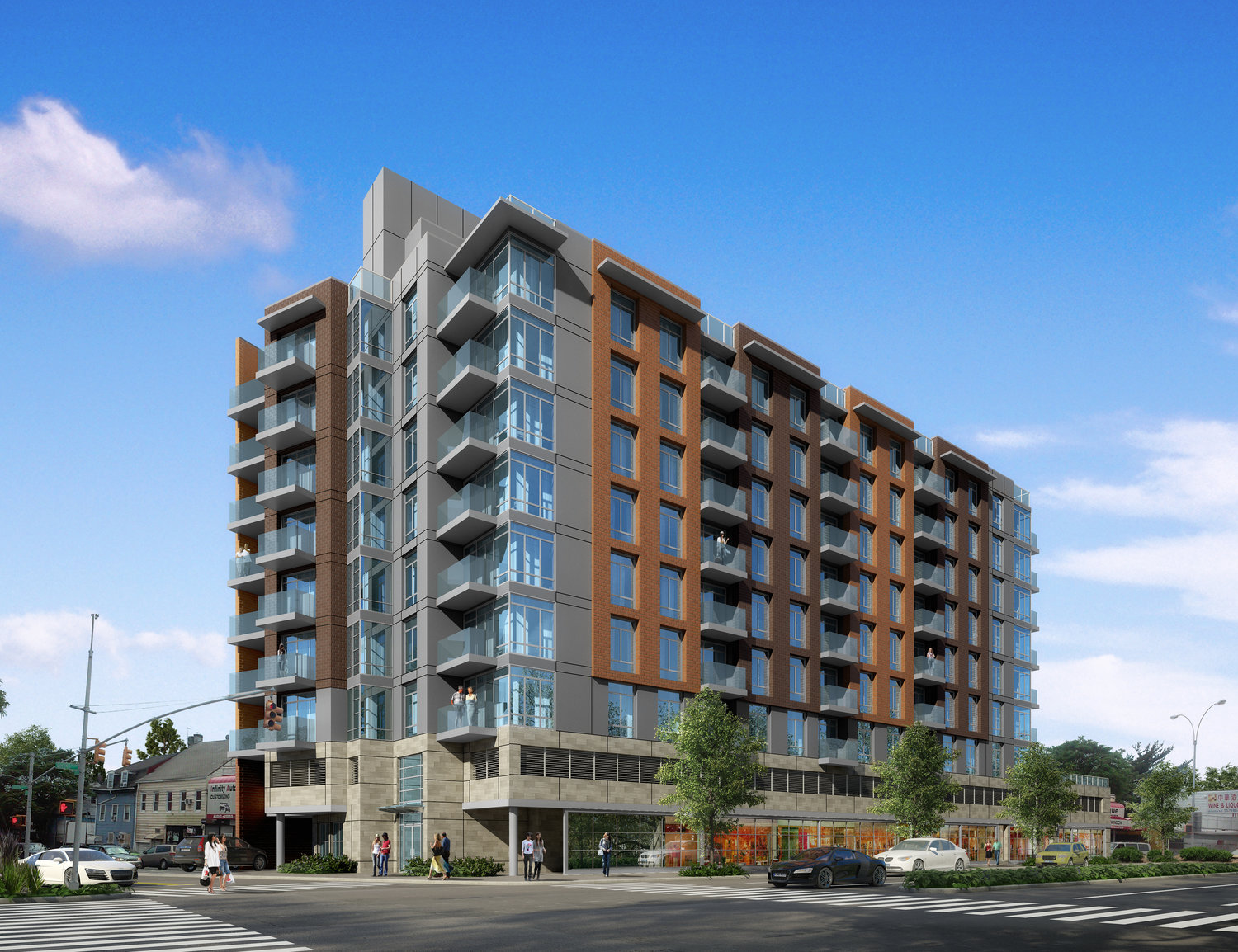 The 75-unit building from architect Angelo Ng is nine stories tall and at sits at the corner of busy Queens Boulevard. Apartments being offered via the lottery range from studios starting at $1,890 to 2-bedrooms for $2,530. A breakdown of qualifying salaries and households is shown in the chart below.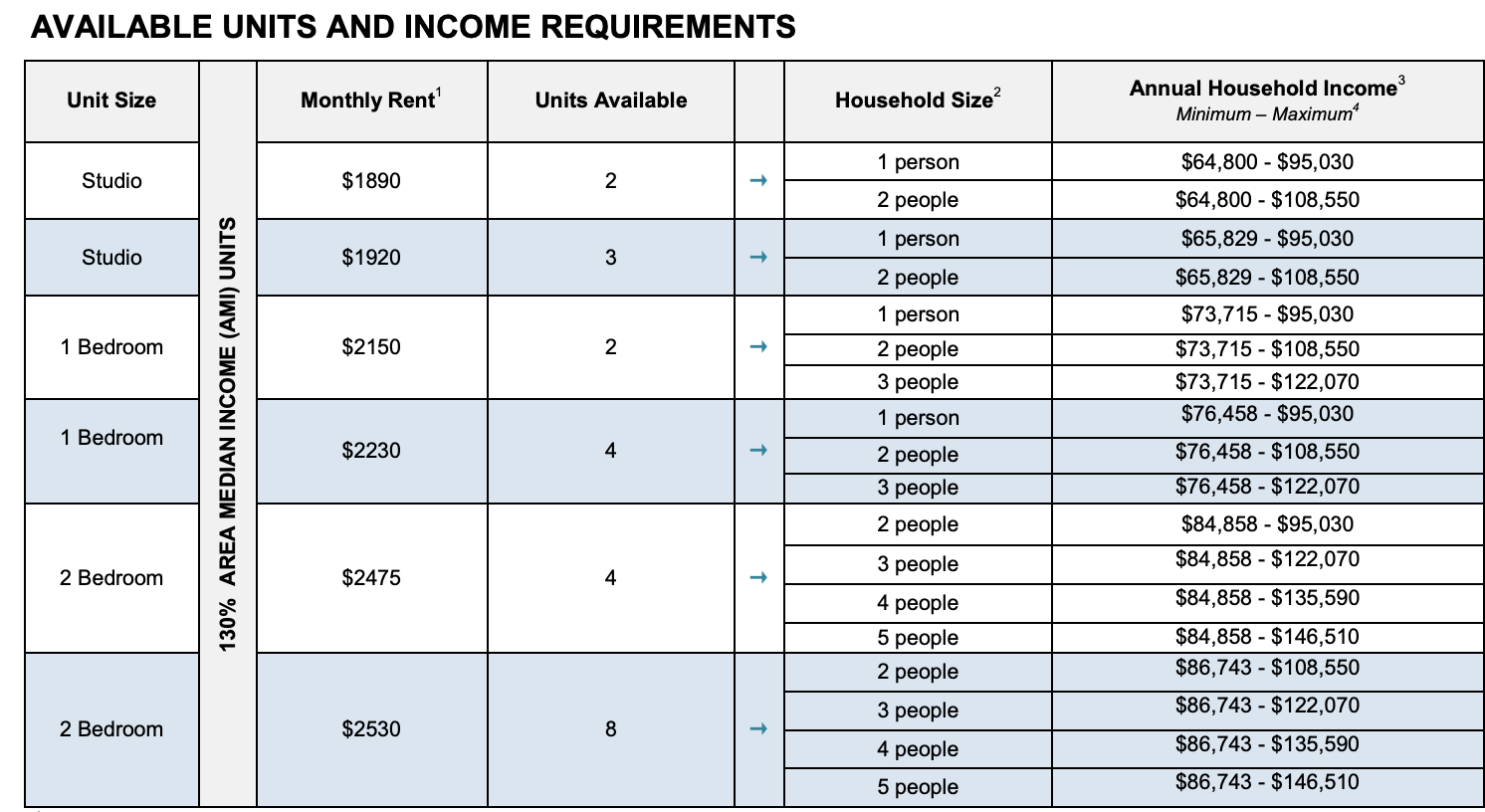 To apply online, visit the NYC Housing Connect website. To request an application by mail, send a self-addressed envelope to J & J Tower C/O Reside New York, 381 South 5th Street, Unit 1, Brooklyn NY 11211.
Applications must be postmarked or submitted online no later than March 15, 2019.

—
Hey, why not like StreetEasy on Facebook and follow @streeteasy on Instagram?