After years of planning and building, the 1.2 million-square-foot rental complex at 606 W. 57th St. in the Midtown West section of Manhattan is set to open an affordable housing lottery. A total of 258 new apartments will be available to a wide range of earners.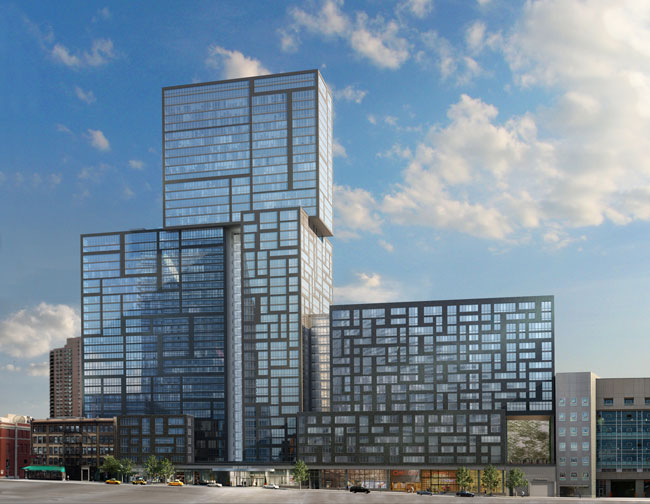 Also known as 606W57, the new complex from TF Cornerstone will have a total of 1,028 apartments, as well as commercial space and other amenities, including parking and a public kindergarten. It's located between 11th and 12th avenues.
Eligible applicants must earn either 40 percent, 60 percent, or 120 percent of the area median income, which means between $22,903 and $44,280; $34,355 and $66,420; or $68,709 and $132,840. Rents will range from $613 all the way up to $2,902, depending on income and apartment size. The chart below breaks down eligibility and rental rates.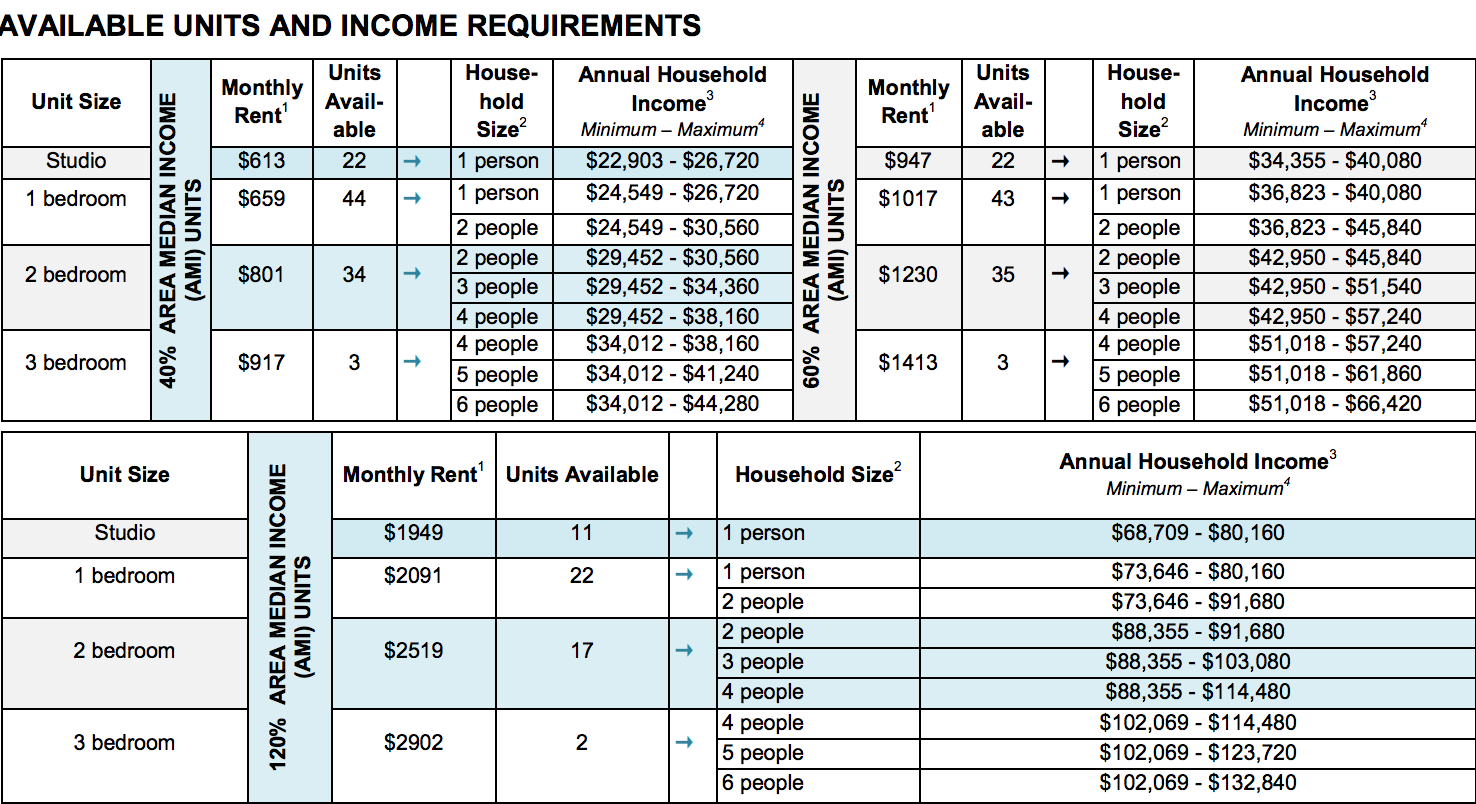 To apply online, go to NYC Housing Connect. To request an application by mail, send a self-addressed envelope to: 606 W. 57th St. Apartments, PO BOX 1543, New York, NY 10159.
Applications must be postmarked or submitted online no later than April 10, 2018.

—
Hey, why not like StreetEasy on Facebook and follow @streeteasy on Instagram?