Here's an enticing way to be part of the massive transformation taking place in the Hudson Yards development district. A new affordable housing lottery for 63 apartments at 515 W. 36th St. has just been announced.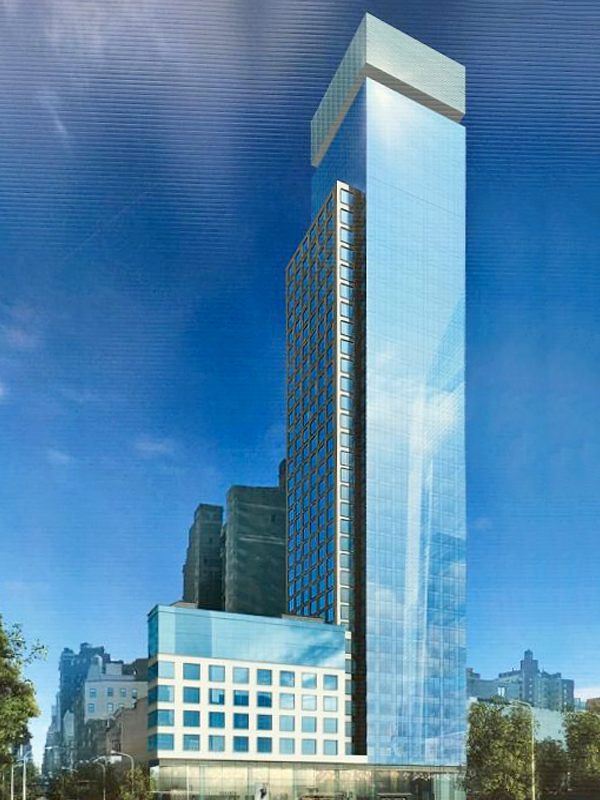 Eligible applicants can try and snag one of the units inside the 38-story mixed-use tower from Lalezarian Properties. The new building offers rental units, retail, and a slew of amenities, plus it's adjacent to Related's massive Hudson Yards, which will be a new epicenter of commerce, retail and residential opportunities on the West Side.
There are three separate income categories for applicants: those who earn 40 percent, 60 percent and 130 percent of the area median income. Those ranges are shown in the chart below, but it's worth noting that this 63-unit lottery, and the various levels of income eligibility, make this an extremely attractive lottery.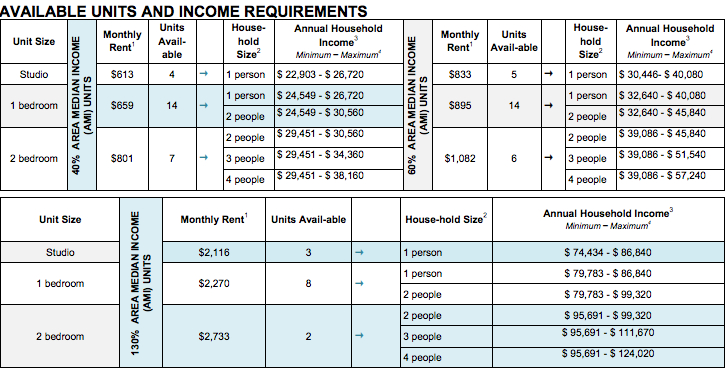 The new building is on 10th Avenue between 36th and 37th streets, and is part of the slew of new construction in the area between Chelsea, Hells Kitchen, and Midtown West.
To apply online, go to NYC Housing Connect. To request an application by mail, send a self-addressed envelope to: Affordable Housing Dept. 515, 1357 Broadway, Box 309, New York, NY 10018.
Applications must be postmarked or submitted online no later than April 3, 2018.

—
Hey, why not like StreetEasy on Facebook and follow @streeteasy on Instagram?