The One Flushing rental development in Queens was conceived to be a large-scale affordable housing complex, and it's time for eligible renters to get in line. A new affordable housing lottery for the 231-unit mixed use rental development at 133-45 41st Avenue has opened.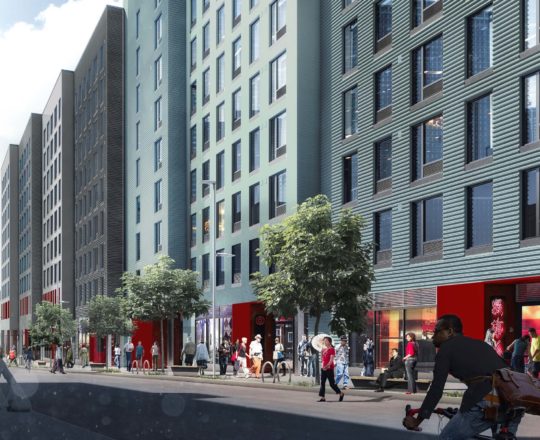 All of the development's 231 units will be assigned to lottery winners, and for now eligible applicants who earn at 40 percent, 60 percent, 100 percent and 130 percent of the area median income can apply.
Those annual income ranges start at $20,675 for a single person, and range all the way up to $157,300 for a 6-person household. The breakdown of all eligible incomes is in the chart below, as are the rental rates, which range from $548 per month for a studio for low-income earners, all the way up to $2,302 for middle-income earners.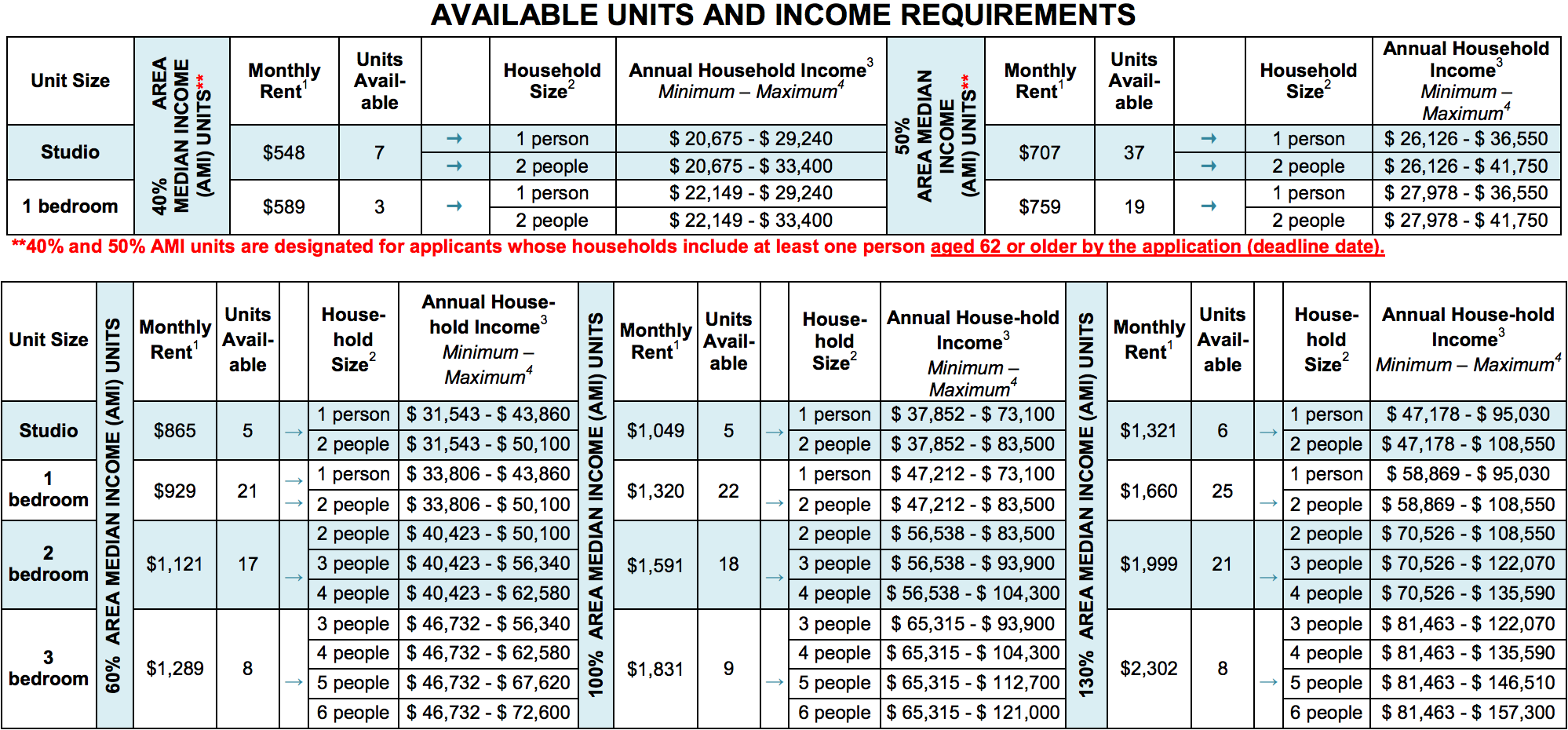 To apply online, go to NYC Housing Connect. To request an application send a self-addressed envelope to: One Flushing Owner LLC, PO Box #705, Knickerbocker Station, New York, NY 10002.
Applications must be postmarked or submitted online no later than Aug. 28, 2018.
The development is part of New York City's push to build more affordable housing, and is being developed by Monadnock along with the group Asian Americans for Equality. The 8-story building is on a former municipal parking lot next to the Flushing-Main Street Long Island Rail Road station. The train service and Flushing location will make this a popular rental option for many New Yorkers of varying incomes ranges.

—
Hey, why not like StreetEasy on Facebook and follow @streeteasy on Instagram?