You'd think that a neighborhood brimming with cultural and also centuries-old institutions would've been designated a historic district long ago. Still, Morningside Heights didn't receive that recognition from the Landmarks Preservation Commission until as late as 2017. Here's more to know about this desirable Manhattan neighborhood.
Morningside Heights Rentals Under $3500 on StreetEasy Article continues below
Where Is Morningside Heights?
Set on a hill above the Upper West Side, Morningside Heights is alternatively described as a part of Harlem, south of Harlem, West Harlem, and its own neighborhood. Morningside Park borders it to the east, 125th Street to the north, Riverside Park to the west, and 110th Street to the south.
How Did Morningside Heights Get Its Start?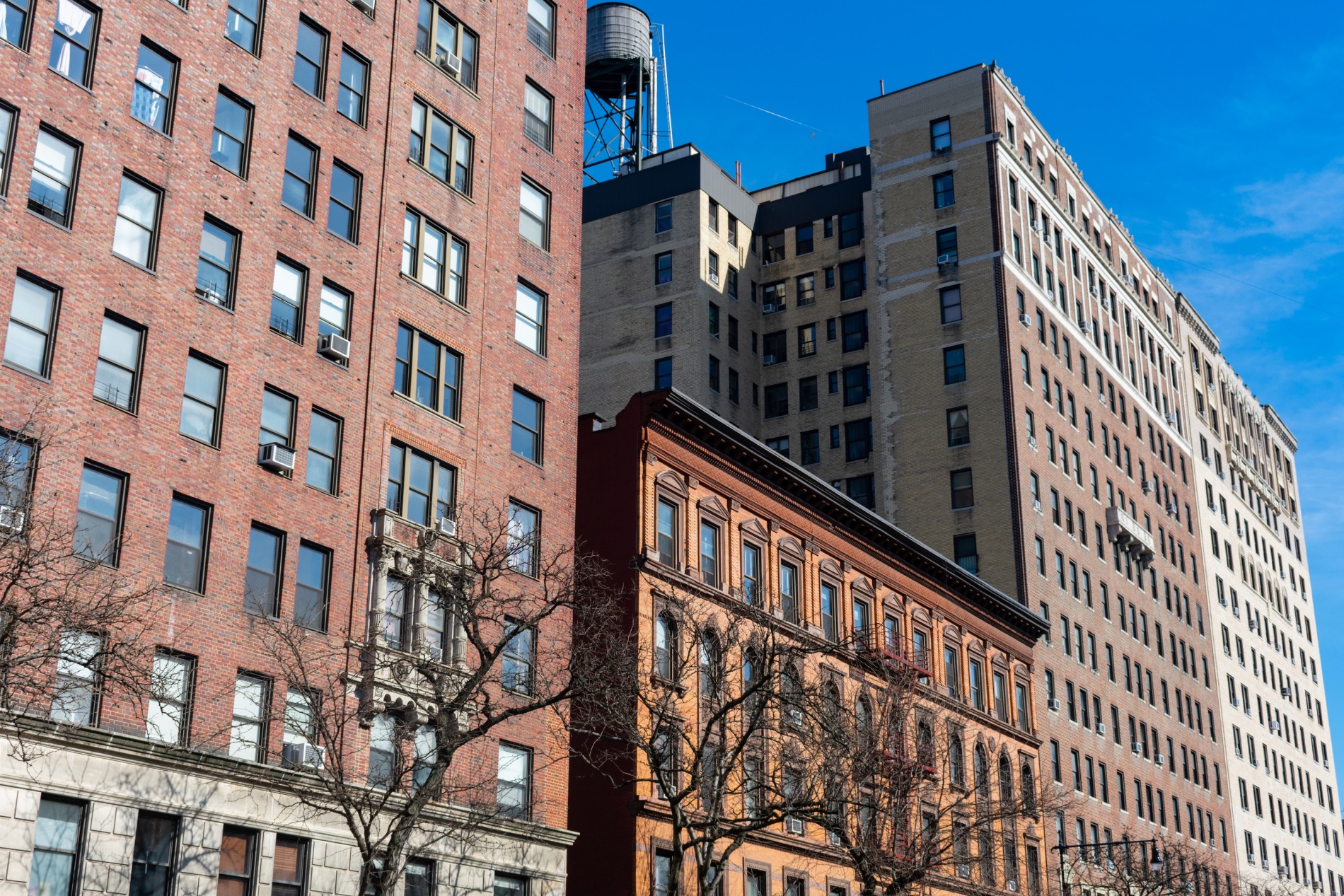 In 1776, the Battle of Harlem Heights was fought on what is now Morningside Heights. Pushing back the British here was a pivotal morale booster in the Revolutionary War. A bronze relief sculpture between 117th and 118th Streets commemorates the historic event.
The area remained farmland until the 1820s when the Society of the New York Hospital built the Bloomingdale Asylum and Leake & Watts Orphan Asylum. But by the end of the century, both moved to Westchester County. Columbia University, which has been around 1754, started buying up tracts of the land. Nearly all of the original buildings making up the asylums were razed. However, one became Columbia's Buell Hall, which houses the Maison Française and is used by the university's Graduate School of Architecture, Planning, and Preservation.
Other historical institutions have a home here, too. The Cathedral of Saint John the Divine began construction in 1892 and has evolved into a community hub for art exhibitions and more. Additional details shortly!
When Did Morningside Heights Become Residential?
The Broadway subway that opened in 1904 put Morningside Heights on the residential map. Grand buildings like The Hendrik Hudson at 380 Riverside Drive were soon constructed. Later, during the post-Depression recovery, David Rockefeller helped develop the first major, middle-class residence, Morningside Gardens. From then on, residential development boomed through the 20th century.
What It's Like To Live There?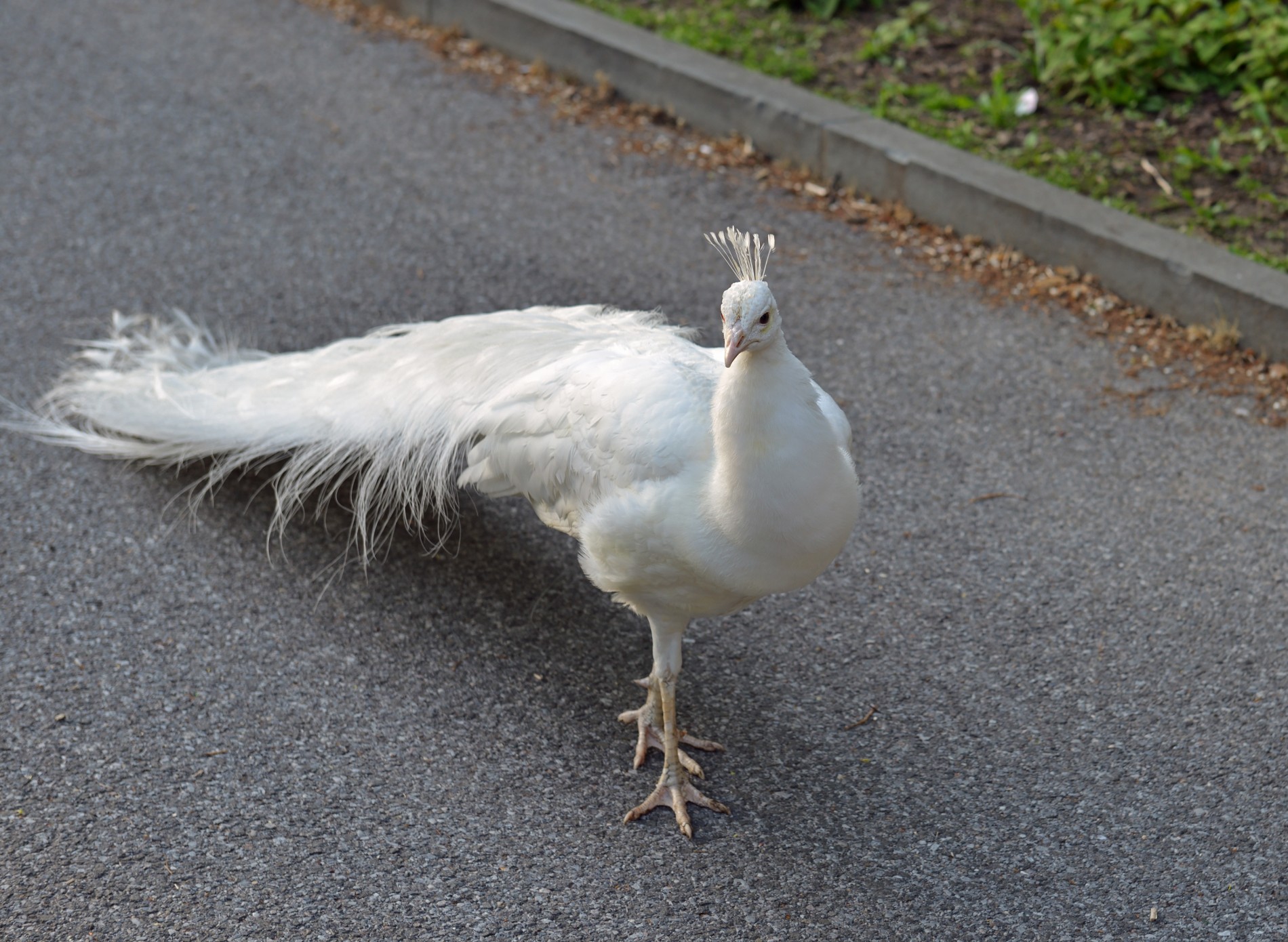 The neighborhood has a lively energy. There's also an old-time village feel. "What's very distinct about Morningside Heights is it has a great sense of community," says Matthew Bizzarro, the owner of the boutique real estate Bizzarro Agency. "You can go to a café. You can sit down, meet people, and talk with people. That isn't something you can find a lot of in Manhattan anymore."
What To See, Do, and Eat
Cathedral of Saint John the Divine: Construction started in 1892, and it's still going! It's a spectacular example of Romanesque and Gothic Revival architecture, and it's the largest cathedral globally and the third-largest church. The annual Blessing of the Animals (with live animals!) is one of the most popular events in the city. Fun fact: Three peacocks — Harry, Jim, and Phil — live on the grounds. The cathedral has kept peacocks since the 1980s and even built a fancy hutch for them to roost in.
Morningside Park: It gets its name from how the sun rises and shines against the park's steep schist cliffs that divide Morningside Heights from Harlem. Frederick Law Olmsted Sr. and Calvert Vaux (the duo behind Central Park) reworked the original plans by architect Jacob Wrey Mould, who died before completing his plan. The park spans 30 acres and includes a pond and a 20-foot waterfall.
Sakura Park: It's filled with more than 2,000 cherry trees, a gift from Japan to New York City in 1912. The city commissioned the Olmsted Brothers (sons of the famous Frederick Law Olmsted) to redesign the park in 1932. Compared to the Brooklyn Botanic Garden's esplanade of only 76 trees, Sakura's array makes quite an impression.
Hungarian Pastry Shop: Grab a treat and a brew at this beloved spot. "They're old-school, with no website," says Bizzarro. "But they have great, authentic Hungarian pastries and these killer creams. The linzer tortes are my favorite."
Koronet Pizza: You better be hungry because one $3.25 cheese slice is bigger than your whole head. Possibly your torso, too.
Tom's Diner: It isn't just an iconic set piece for Seinfeld. It's a family-owned restaurant that's been around since the 1940s.
What Are the Housing Options?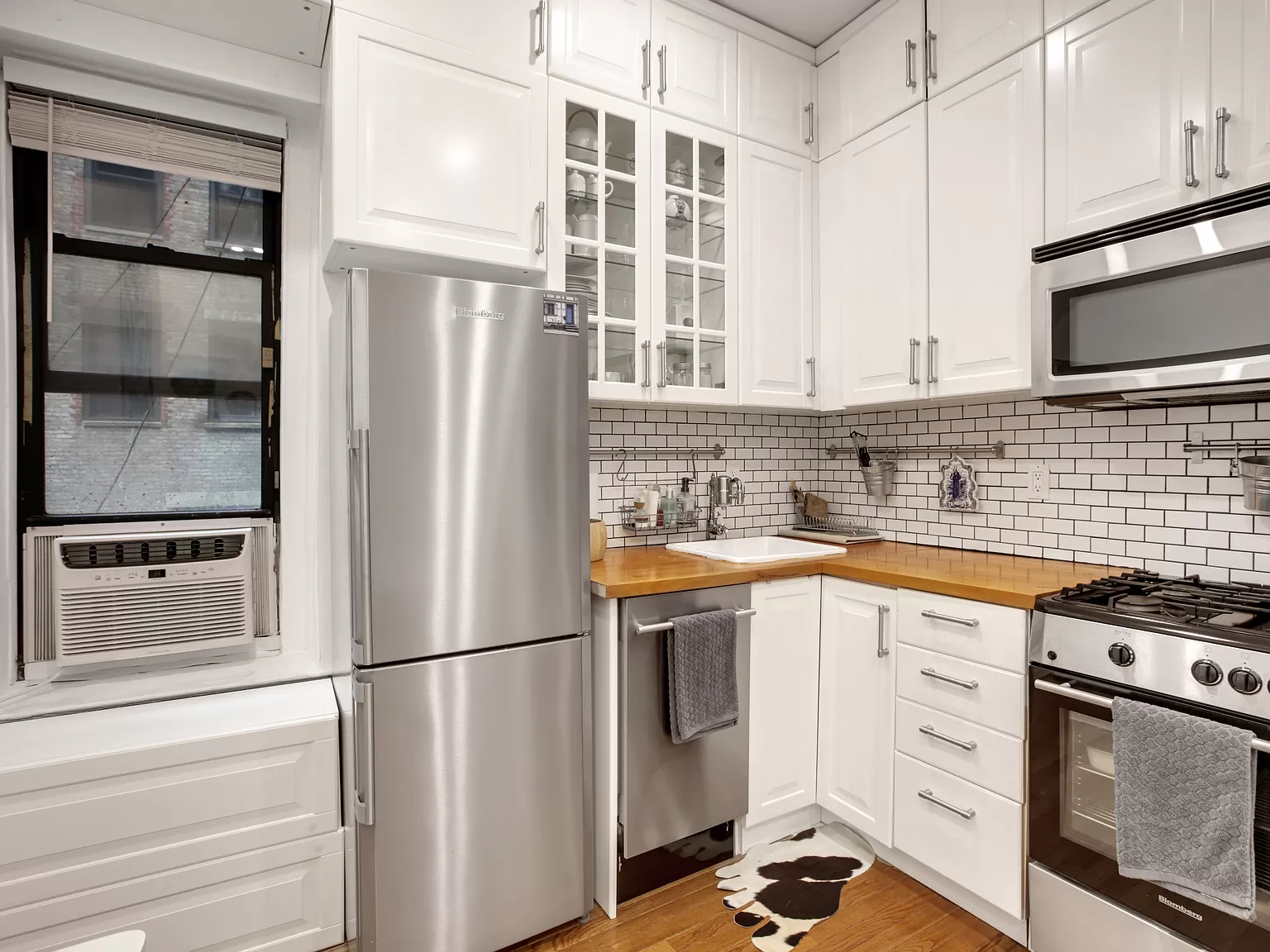 Unlike other neighborhoods with row houses and apartment complexes from the early 20th century, many residential buildings have elevators. "The thing about Morningside," says Bizzarro, "is you have all these options, from gorgeous, postcard-worthy prewar townhouses to new developments. That's what makes it a real gem."
Plenty of historic buildings like The Hendrik Hudson and Morningside Gardens co-ops also still exist. Others are being converted, like the original Saint Luke's Hospital, transformed into stylish new rentals.
Expect to get more square footage for the money here, whether you are buying or renting. However, Bizzarro notes you'll get more bang for the buck as a buyer because "the prices here haven't caught up to those of the Upper West Side yet. You can get an extra 200 to 300 square feet for the same price," which can mean the difference between getting a one-bedroom and a two-bedroom. FYI, as of May 2021, the median asking rent was $3,450. Median asking prices for home sales landed at $1.1M for the same period, but you will find a nice selection of units for much less on StreetEasy.
How Do You Get to Morningside Heights?
The commute can be as short as 15 minutes from Midtown to Morningside Heights. Although there's no express station, the 1 train makes three stops throughout the neighborhood at 110th, 116th, and 125th Streets.