It's no longer the season to be jolly. Now's the time to hit the streets and find your new home — maybe one that's been gut-renovated, or one that puts you in the heart of Park Slope, or Astoria, or Yorkville. From Manhattan to Brooklyn to Queens, we've got you covered at the $2,300 price point.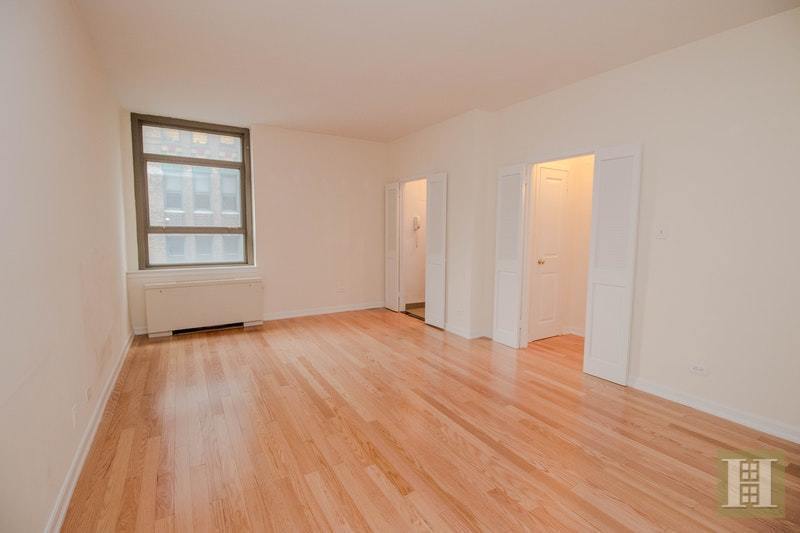 SPACE: Studio, 1 bathroom
PRICE: $2,240
NEIGHBORHOOD: Midtown South
AGENT: Senad Ahmetovic, Emir Jevric, Halstead
HIGHLIGHTS: Here's a sunny studio in a 21-story prewar rental building that towers impressively over Park Avenue. This 364-unit rental building places you within easy striking distance of a slew of transportation options, offering easy travel up to Bryant Park or down to Murray Hill.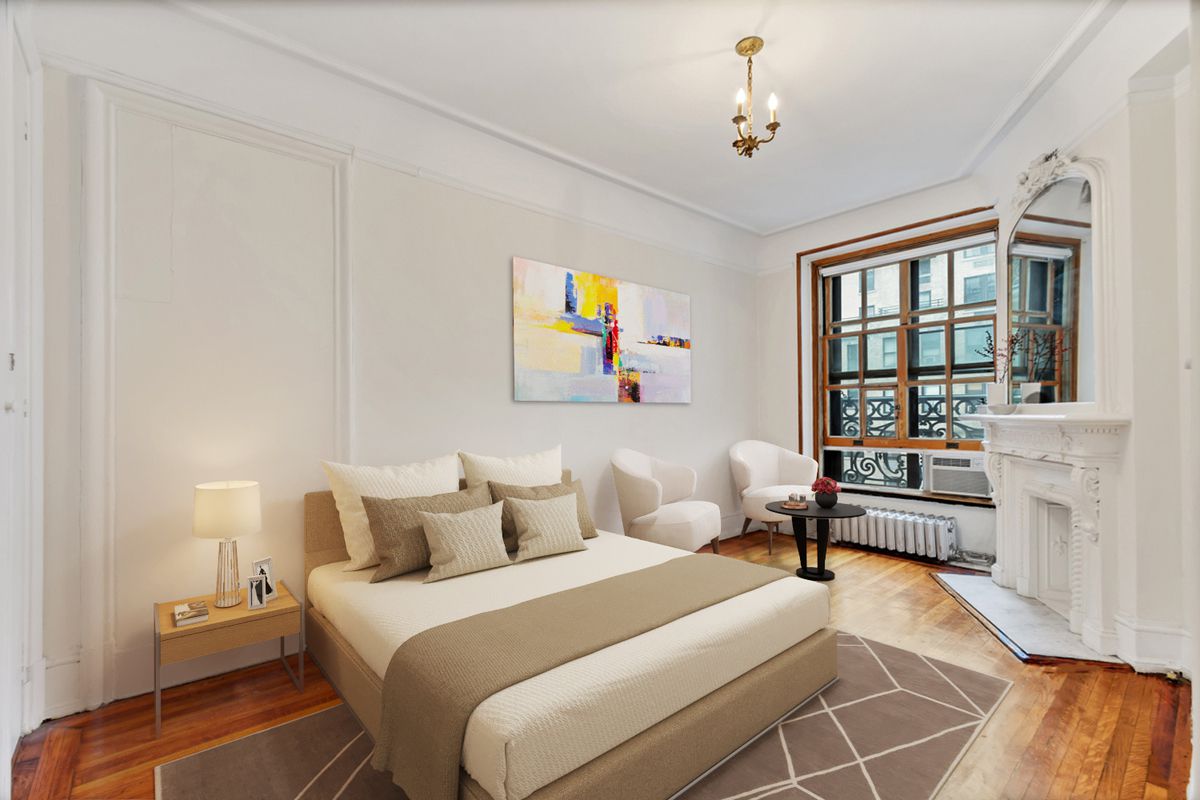 SPACE: Studio, 1 bathroom
PRICE: $2,400
NEIGHBORHOOD: Upper West Side
AGENT: Benjamin Gernandt, Compass
HIGHLIGHTS: This is a super-cozy studio in the celebrated Ansonia building. Living in one-of-a-kind, historic building like this is a bucket-list item for some New Yorkers. Here's your chance. And look at the marble fireplace and hardwoods. There's a separate kitchen, which you won't really need, because from here, everything is right out your door.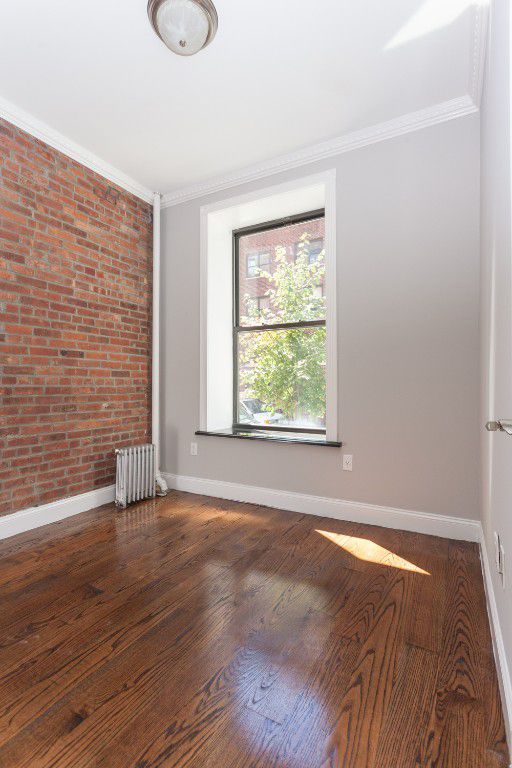 SPACE: 1 bedroom, 1 bathroom
PRICE: $2,395
NEIGHBORHOOD: Manhattan Valley
AGENT: Croman 9300
HIGHLIGHTS: This is a well-cared-for railroad flat in a 20-unit 1910 building. It's located in a section of Upper Manhattan that begs for more attention: close to subways and the northwest corner of Central Park, which makes for lovely walking.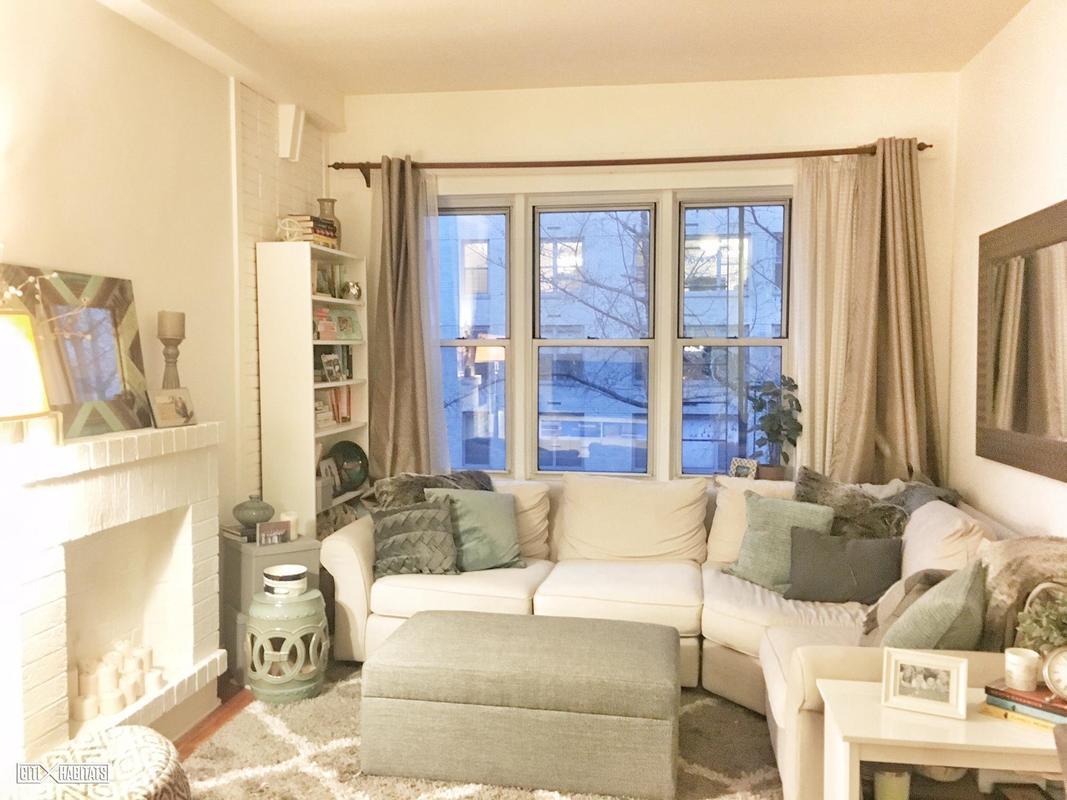 SPACE: 1 bedroom, 1 bathroom
PRICE: $2,395
NEIGHBORHOOD: Yorkville
AGENT: Keith Knight, Citi Habitats
HIGHLIGHTS: Yet another example of why Yorkville rarely disappoints when it comes to housing options. This is a 600-square-foot, true 1-bedroom with a renovated kitchen and bathroom. It's cozy, cute, and close to the Q train and uptown amenities.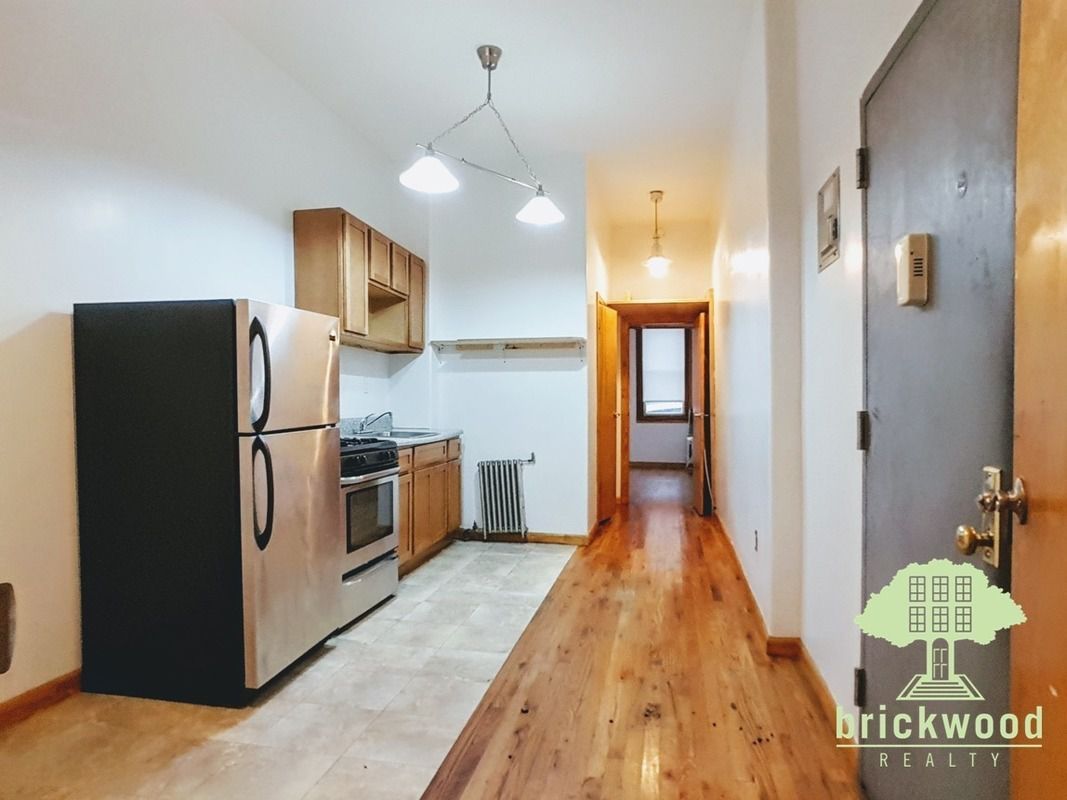 SPACE: 2 bedrooms, 1.5 bathrooms
PRICE: $2,200
NEIGHBORHOOD: Williamsburg
AGENT: Yisroel "Izzy" Simpson, Brickwood BWR LLC
HIGHLIGHTS: Here's a way to get some extra space inside and out. This 2-bedroom shares a backyard with one other unit. The rent includes heat and hot water; there's no fee; and it's a 15-month lease. The apartment is close to the L train at Grand Street.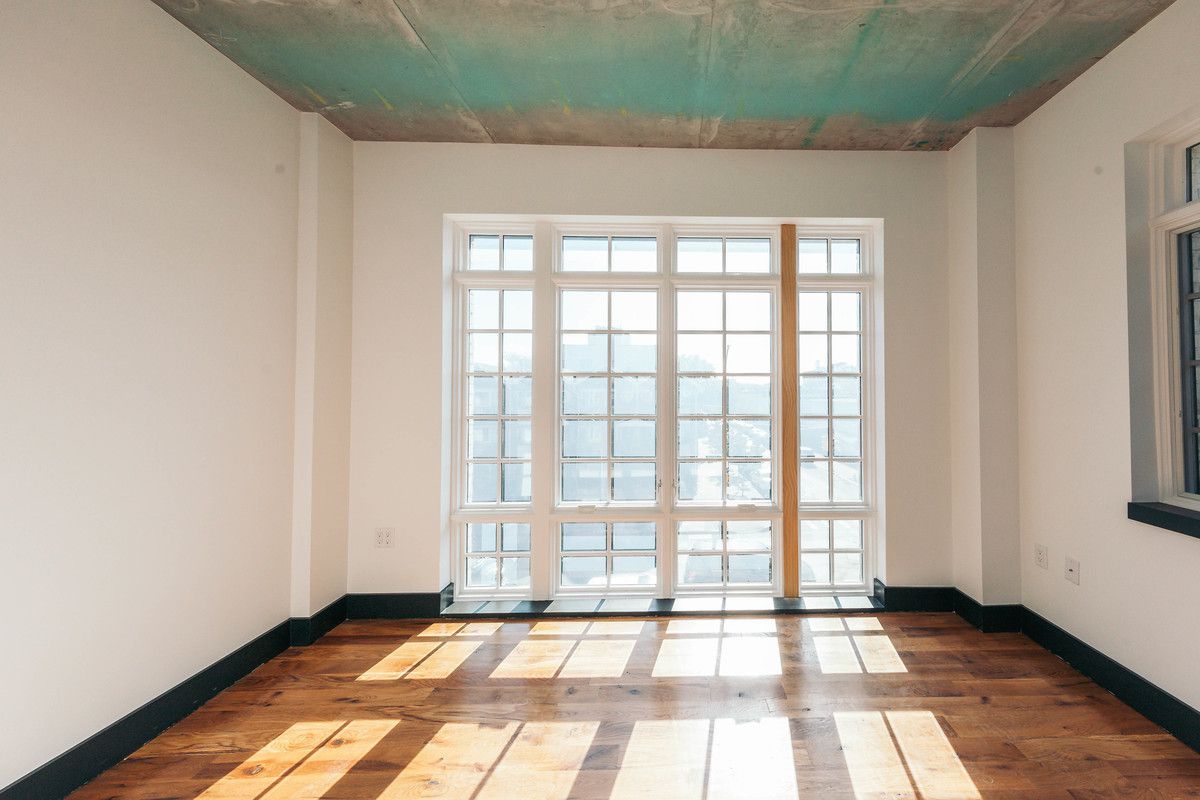 SPACE: 1 bedroom, 1 bathroom
PRICE: $2,395
NEIGHBORHOOD: Bushwick
AGENT: Kate Quintard, Corey Fitzgerald, Nooklyn.com LLC
HIGHLIGHTS: This is one of several units available in the Arcade, a funky, industrial-style luxury rental building. Amenities include central AC, a roof deck with city views, onsite parking, laundry, gym, and a shared workspace. It's close to trains, buses and fun stuff.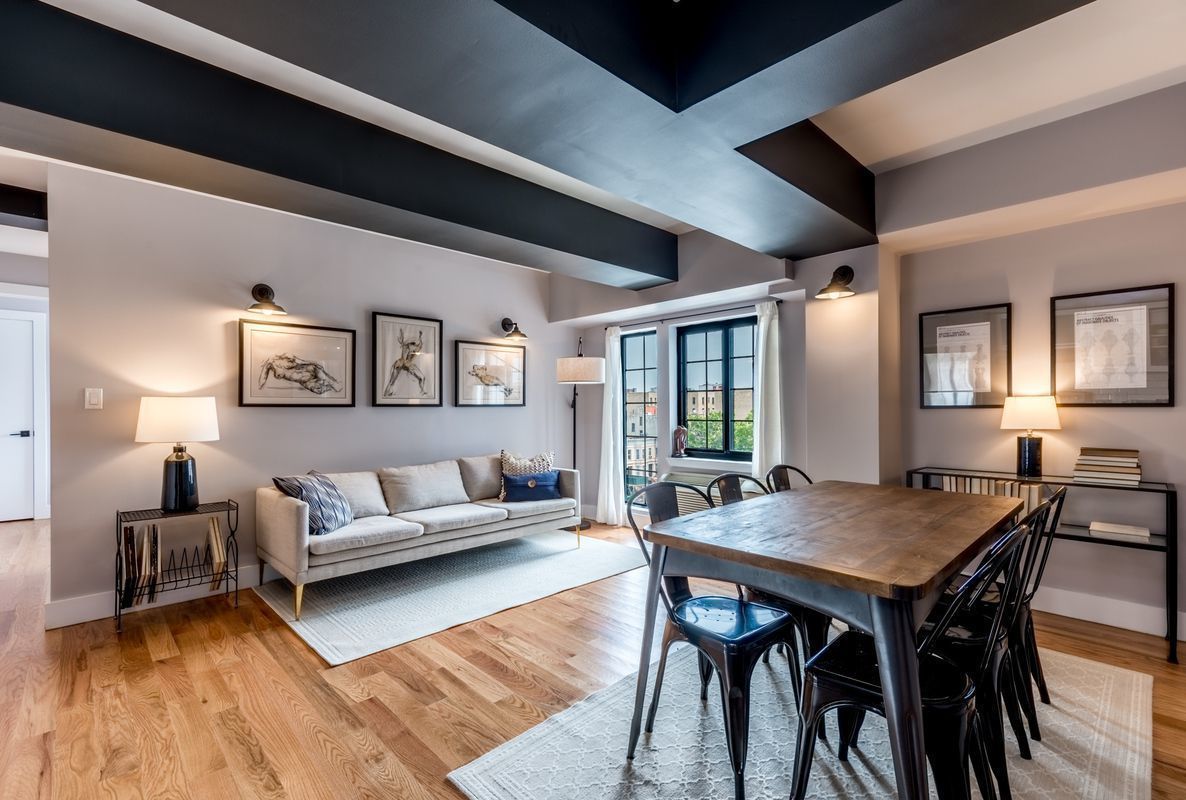 SPACE: 2 bedrooms, 1 bathroom
PRICE: $2,285
NEIGHBORHOOD: Flatbush
AGENT: Joel Fulop, Space Link Realty
HIGHLIGHTS: This super-slick 2-bedroom is in the brand-new Ballgreen Complex, which has 80 units of 2-bedroom apartments with varying layouts. There's a gym, lounge, parking, and a roof deck, so the question is whether to hit the town or stay in?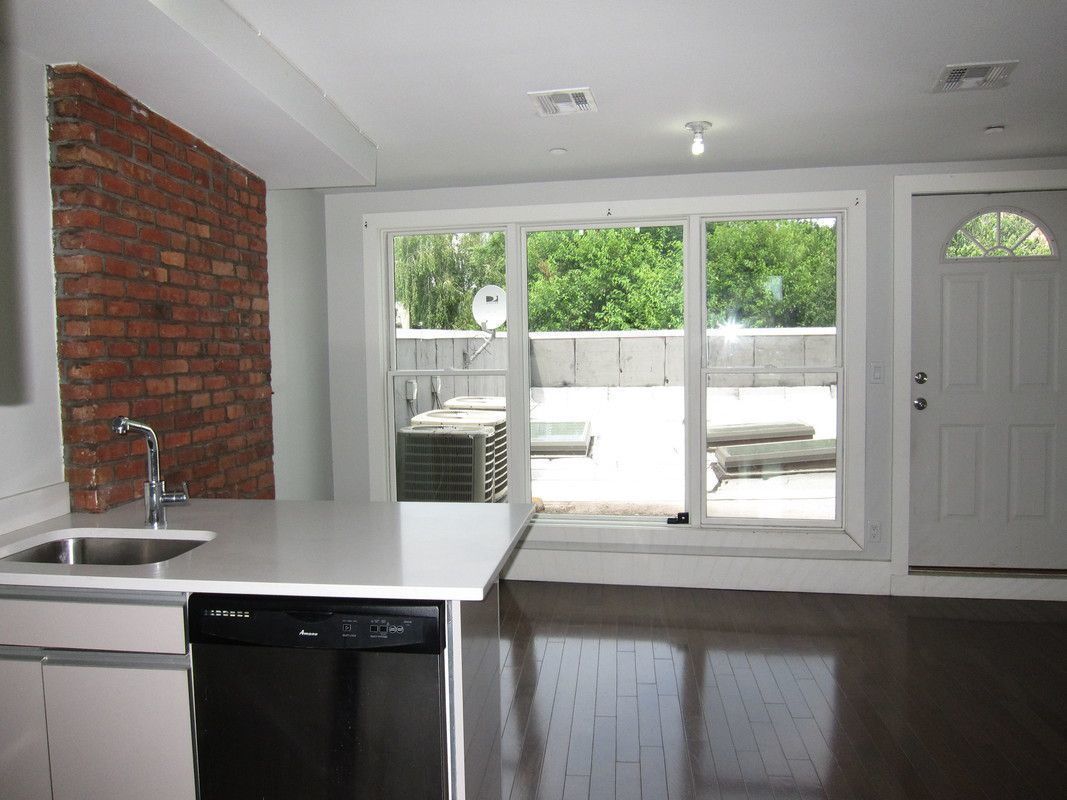 SPACE: 1 bedroom, 1 bathroom
PRICE: $2,399
NEIGHBORHOOD: Park Slope
AGENT: Charles Kay and Shaul Streicher, Midbrook Realty
HIGHLIGHTS: It's tough to beat the allure of Park Slope, and this 1-bedroom apartment puts you there. The bonuses include a private roof deck and an in-unit washer and dryer. The R, F & G trains are nearby, as is shopping and, of course, Prospect Park.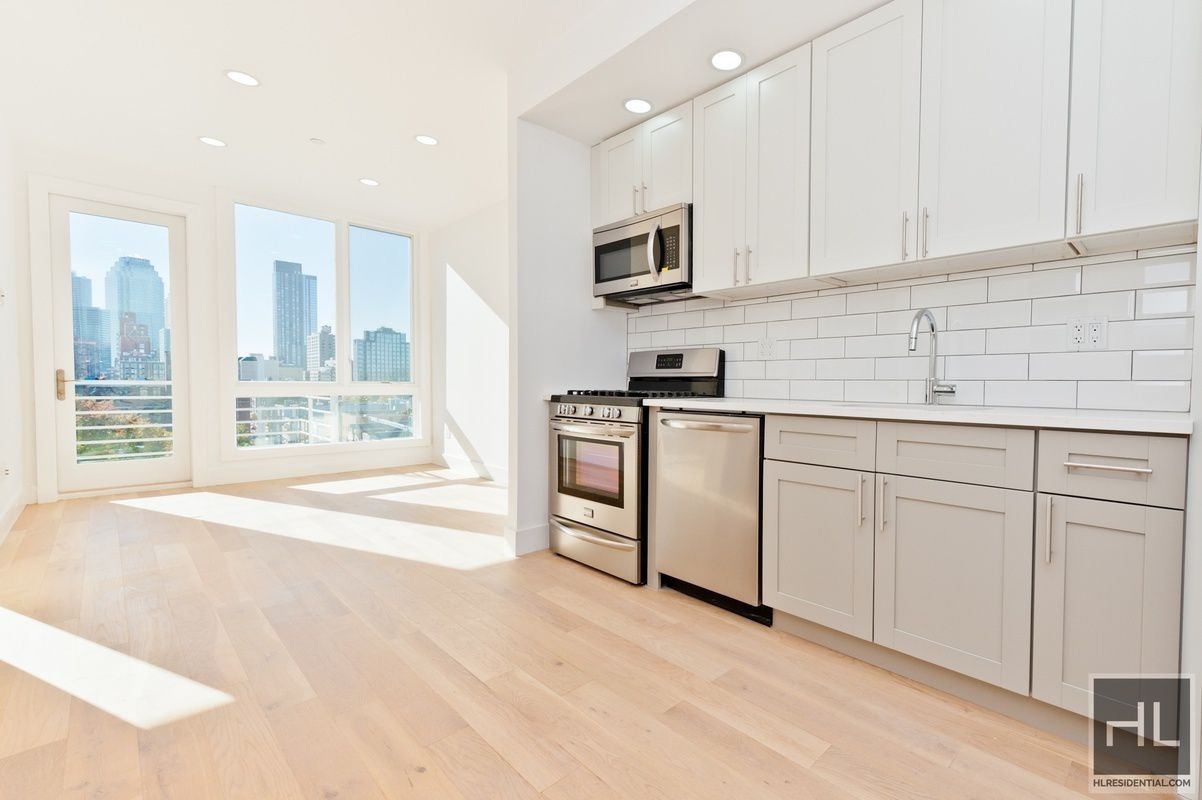 SPACE: 1 bedroom, 1 bathroom
PRICE: $2,292
NEIGHBORHOOD: Long Island City
AGENT: Marc Dimov, Highline Residential
HIGHLIGHTS: Let the sun shine in on this stellar new construction apartment! There are wonderful interiors and finishes in this stylish, modern building. There's also a private balcony, heated floors, a fitness center, and bike rooms.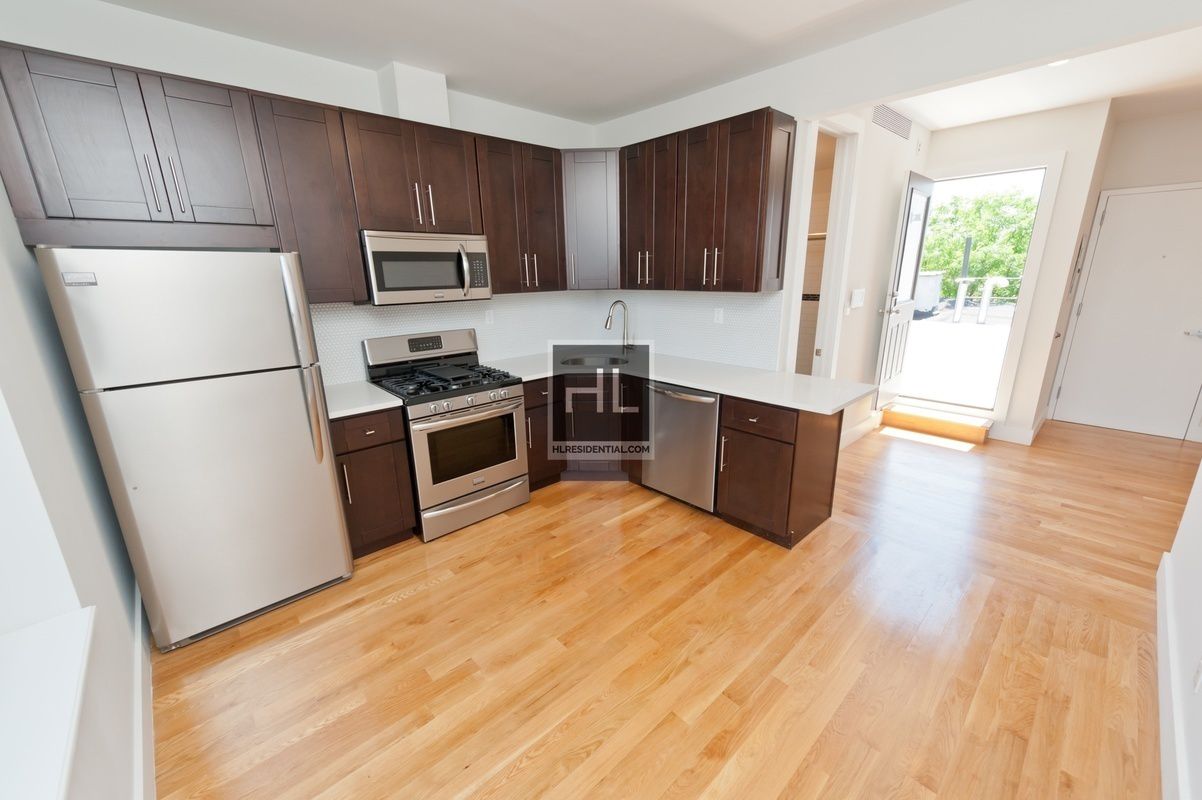 SPACE: 1 bedroom, 1 bathroom
PRICE: $2,250
NEIGHBORHOOD: Astoria
AGENT: Marc Dimov, Highline Residential
HIGHLIGHTS: Now you can say you live in a penthouse — for $2,400 a month! This king-size bedroom unit is new from the studs out: There are gleaming finishes, including stainless-steel kitchen appliances, hardwood floors, and a heated tile floor in the bathroom. The private roof deck has Manhattan views.
—
Hey, why not like StreetEasy on Facebook and follow @streeteasy on Instagram?
Related: