From actor Jonah Hill to pop superstar Taylor Swift, a wide range of celebrities reside in the Big Apple. Have you ever wondered what your favorite celebrity's pad looks like? How they design it and furnish it? We did, too. So, let's take a peek at the interiors of 10 A-list celebrities' NYC apartments and see if you like their tastes, or not!
Adam Levine – SoHo

Adam Levine and his supermodel wife, Behati Prinsloo, recently sold their one-bedroom loft-style apartment located at 112 Greene Street. While it was listed for $5.5M, the sale price is not yet known. The spacious SoHo apartment boasts tall ceilings, exposed brick walls, and traces of its past life – first a gallery and art space and then a recording studio. After buying the apartment, the couple removed two bedrooms to make room for their pinball machine collection and grand pool table. One can only assume their next place has enough room for their gaming collection and the new baby!
Alexis Bledel & Vincent Kartheiser – Brooklyn Heights
Gilmore Girls actress Alexis Bledel and Mad Men star Vincent Kartheiser recently parted ways with their beloved penthouse duplex at 105 Montague Street in Brooklyn Heights. In addition to the large windows in the unit, the white walls and neutral-colored furniture brighten up the apartment, which was sold for $1.32M.
Ashley Olsen – Greenwich Village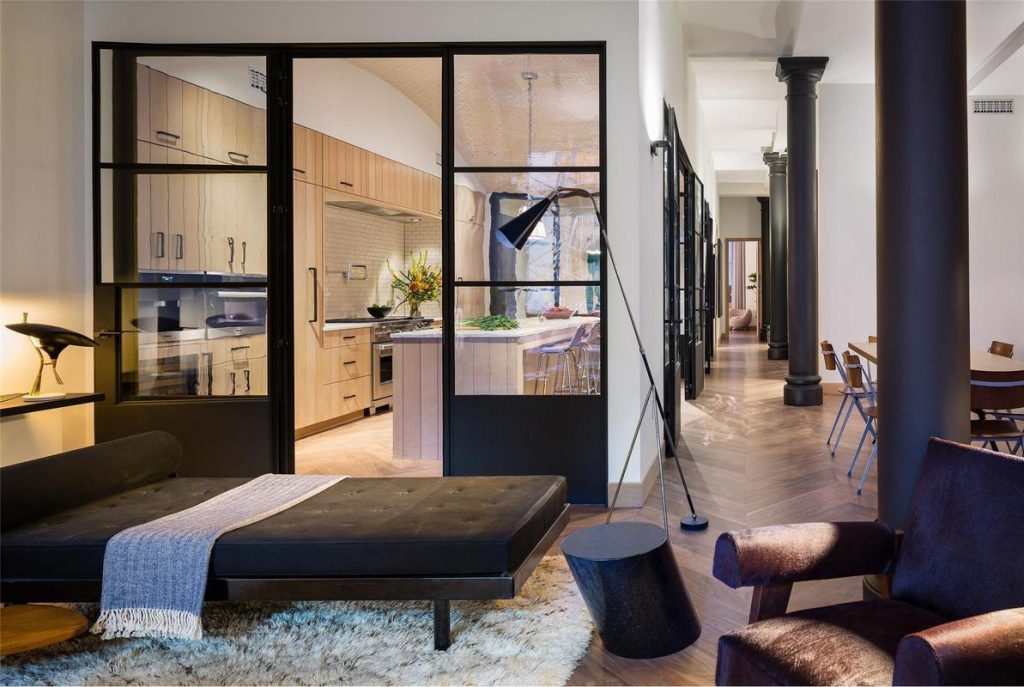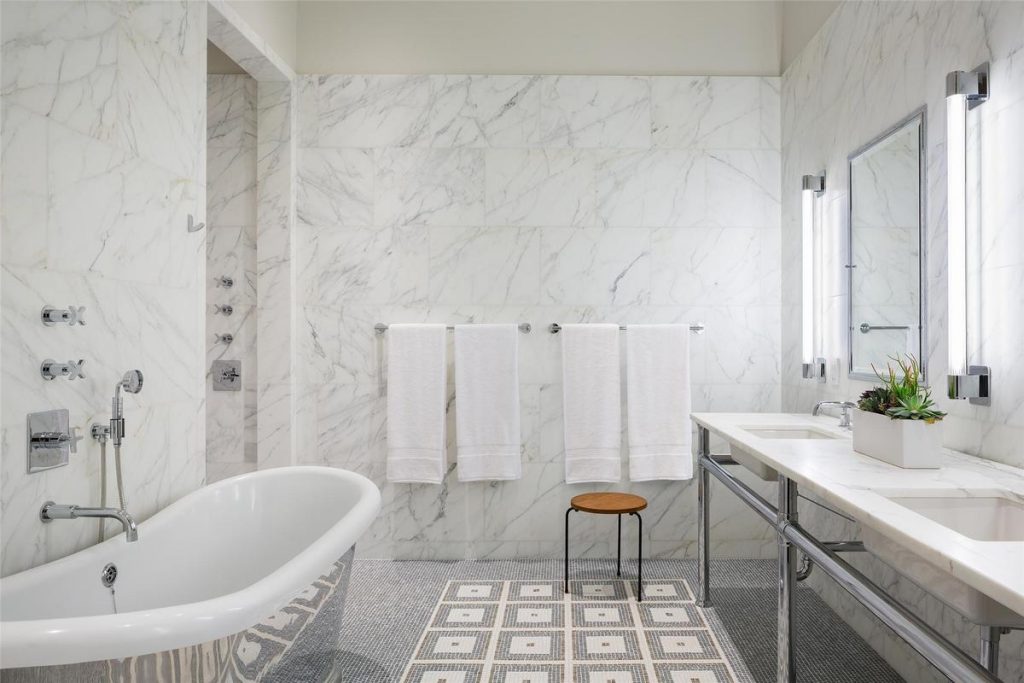 Many of you may know Ashley Olsen from the hit TV show Full House, but those days are long gone. Now, she and her sister, Mary-Kate, run a fashion empire together. Last month, Ashley reportedly went into contract for a 2-bed, 2.5-bath apartment at 37 East 12th Street in Greenwich Village. Maybe the fact that the quiet building has only six units caught her attention. Or that each apartment spans a full floor. Whatever it was, there's no doubt this unit is special. Accents such as Moroccan tile flooring in the bathroom and an arched ceiling with subway tile in the kitchen add to the apartment's distinctive flair.
Cameron Diaz – Greenwich Village
Cameron Diaz's renovated apartment at 59 West 12th Street in the Village is like no other. Rebecca Edwardson, the property's listing agent while it was on the market for $4.25M, characterized the unit as a "jewel box." Diaz's apartment is complete with style and bold statements. For instance, the four-poster bed and gold embellished ceiling pattern in the master accentuate the ceiling height and create a grand look.
Jonah Hill – NoHo
In 2015, actor Jonah Hill put his SoHo loft on the market and after a few price drops, sold it for $3M. That didn't mean he was leaving the Big Apple. Instead, he traded up to a 3,280-square foot apartment at 36 Bleecker Street in NoHo, purchasing the 4-bed loft-style condo for nearly $9.2M. The unit boasts barrel-vaulted ceilings and arched windows. Each bedroom looks over the building's central courtyard, designed by renowned landscape architect Ken Smith who is known for the 17,000-square foot rooftop garden he created at the MOMA. To say the least, this hip apartment would satisfy any bachelor.
Keith Richards – Greenwich Village
Rolling Stones' Keith Richards and his wife, Patti Hansen, have put their 4-bedroom duplex up for sale in Greenwich Village for $12.23M. While you would think any living situation for Richards would be on the rough and tumble side – after all, Johnny Depp's Jack Sparrow character from the "Pirates of the Caribbean" is based on Richards — the apartment is remarkably sleek, white and contemporary. Throughout the apartment are hidden features and details waiting to be discovered. The handrail on the stairs is covered in leather. Also, between the study/guest room, which is just off of the living area, there is a sliding wall that allows for flexibility.
Nick Denton – SoHo
You've probably heard Nick Denton's name mentioned in the news in the past few years, but this time we aren't talking about any new court updates, we're talking about his splendid apartment in SoHo. The Gawker founder listed his apartment on the rental market for $15,000/month $14,000/month. Sources say that this move is part of a downsizing effort after Denton was personally sued for $10 million earlier this year in an invasion-of-privacy suit lodged by pro wrestler Hulk Hogan. The apartment offers several luxurious features such as a chef's kitchen, built-in bookcases by the seven tall windows in the living area, and a Japanese soaking tub, perfect for a relaxing bath after a long day at work.
Sarah Jessica Parker – West Village
We know what you're thinking – Sarah Jessica Parker would never buy a house this gross. Well don't be frightened by the outdated, granny look of the home because SJP has come to the rescue! She and her husband, Matthew Broderick, purchased two townhouses at 273 and 275 West 11th Street in the West Village with the plan to combine them into a single-family residence suitable enough for the family of five. This means after the renovation is complete the house will span more than 14,000 square feet, which is plenty of space for the family!
Taylor Swift – Tribeca
In 2014, Taylor Swift purchased two Tribeca penthouse apartments, #PH6S and #PH6N, at 155 Franklin Street that when combined will have more than 8,300 square feet of living space. It may look scary on the inside, but after renovations we know that it will be a perfect getaway for Swift to hangout with her new boyfriend, Tom Hiddleston. The rustic charm of the exposed beam ceilings tie back to Swift's country roots and add character to the place.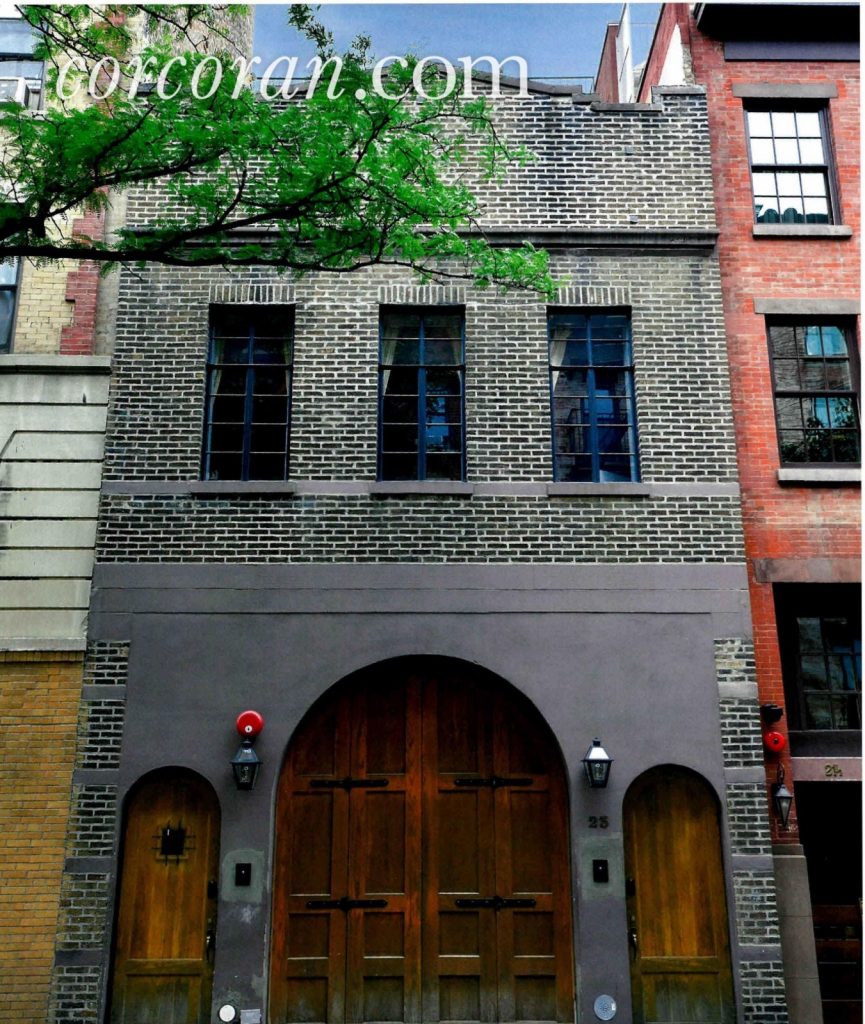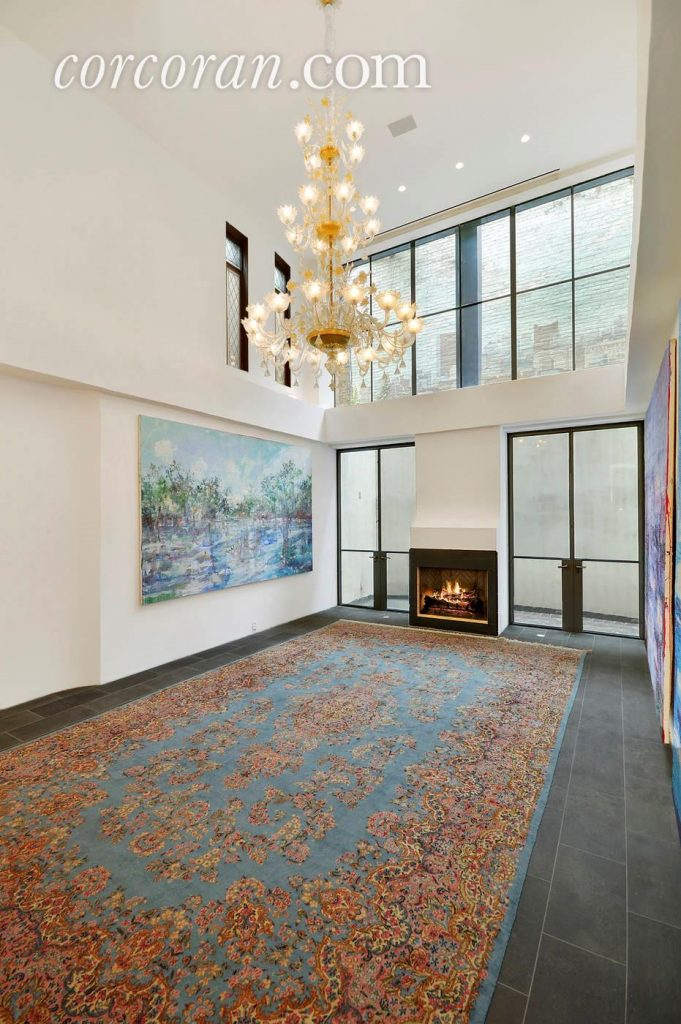 In the meantime, Taylor Swift has been renting a converted carriage house on Cornelia Street. This luxurious pad feels like a resort of its own. It comes with a spectacular indoor pool and rooftop deck with picturesque city views, making it the perfect place to host a party!
Uma Thurman – Gramercy Park
Recently, actress Uma Thurman said goodbye to her Gramercy Park duplex located at 1 Lexington Avenue. Old world charm meets modern amenities in this unit. Throughout the apartment are pristine herringbone wood floors and classic crown and baseboard molding. No chef would be disappointed with the kitchen's huge island and top-end appliances. And the best part of the home is that it comes with a coveted key to Gramercy Park!