Everyone in New York craves more fresh air and sunlight, but many people, including yours truly, can't afford apartments with backyards or spacious balconies. That's when NYC roof access comes in handy in the city — hanging out on tar beach is a long-time NYC tradition. Going upstairs to enjoy the view and some air is practically a New York rite of passage. "Rooftops, in particular, tend to be the only outdoor access in older buildings," says Keon Wilson, a broker at EXR. "If the building does have roof access, I think that's a plus in the rental search." But is hanging out on your roof legal? Here's what you need to know before throwing a rooftop party.
Brooklyn Rentals Under $3000 on StreetEasy Article continues below
Why Can't You Go on Your NYC Apartment Building's Roof?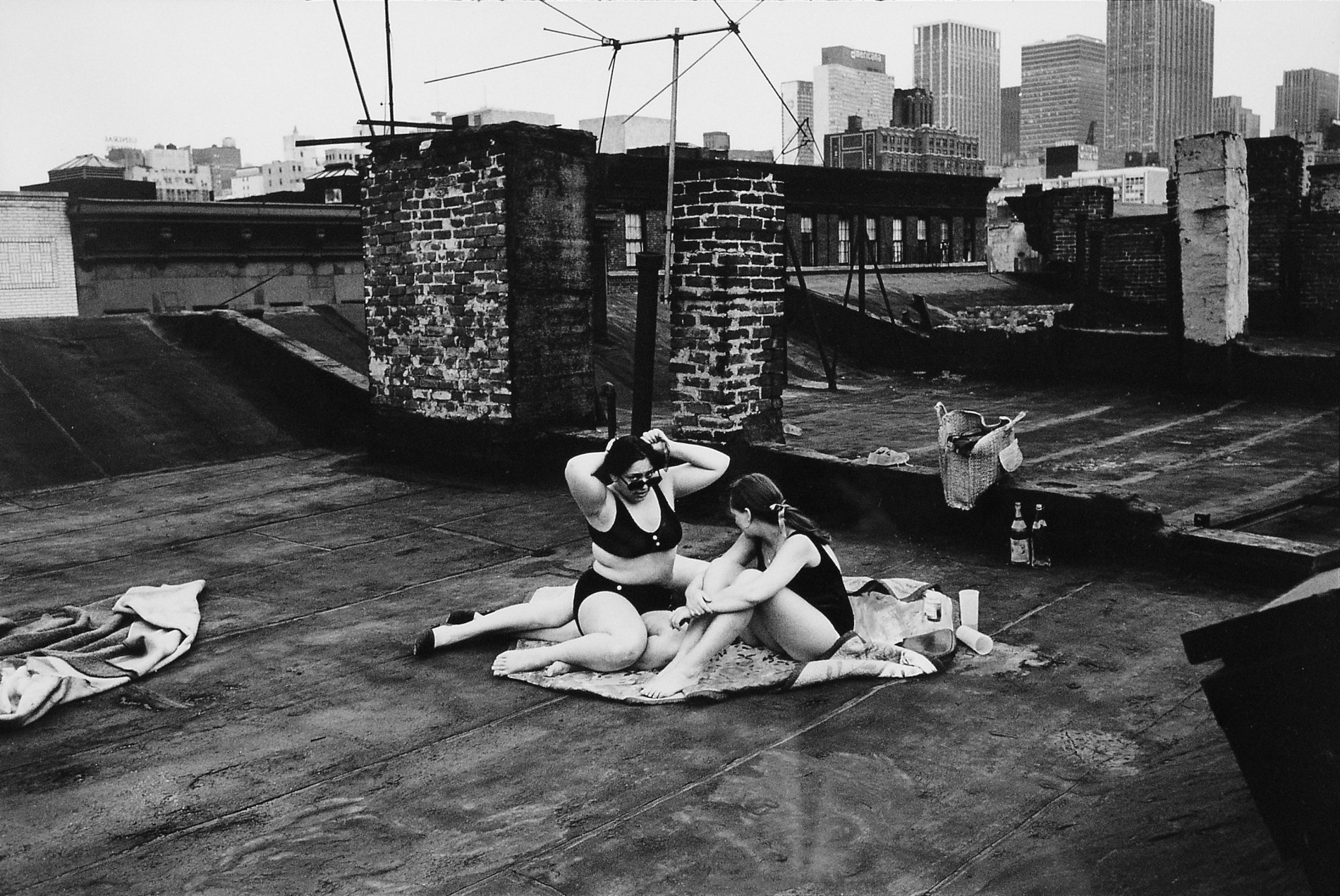 Unfortunately, not everyone is lucky enough to live in a building that allows roof access. If you're wondering why you're banned from using your roof while the building next door welcomes residents up top, it's likely due to building code limitations and insurance fees.
More and more buildings are creating common roof decks now that it's one of the most wanted amenities among New York renters and home buyers. But for the average landlord, allowing residents up on the roof comes with a lot of liability.
So, what's the deal?
According to a bulletin the DOB issued in 2018, to allow NYC roof access, a building must meet code requirements from the New York City Department of Buildings and the New York Fire Department, including the correct number of exits and weight capacity. Even when buildings meet these guidelines, there are insurance costs involved. Due to either structural inadequacies or high insurance premiums, some landlords never give the green light for those coveted rooftop barbecues.
"To hang out on your roof was a common thing for many decades," says Chad Kessler, a real estate agent with New Millenium. "But now, not so much. People want to, but a lot of landlords crackdown on the behavior because it's a liability."
Many landlords state no roof access in leases (learn more about signing a lease) to avoid liability for anything that might happen. As a result, listing agents and brokers cannot advertise a building as having a roof deck, even if residents use the roof. "The landlords don't want to be held liable," says Ying Lo, a real estate agent with Nooklyn. "Making it clear that roof access is prohibited covers a landlord's back."
Manhattan Rentals Under $3000 on StreetEasy Article continues below
NYC Roof Acess: Do Landlords Look The Other Way?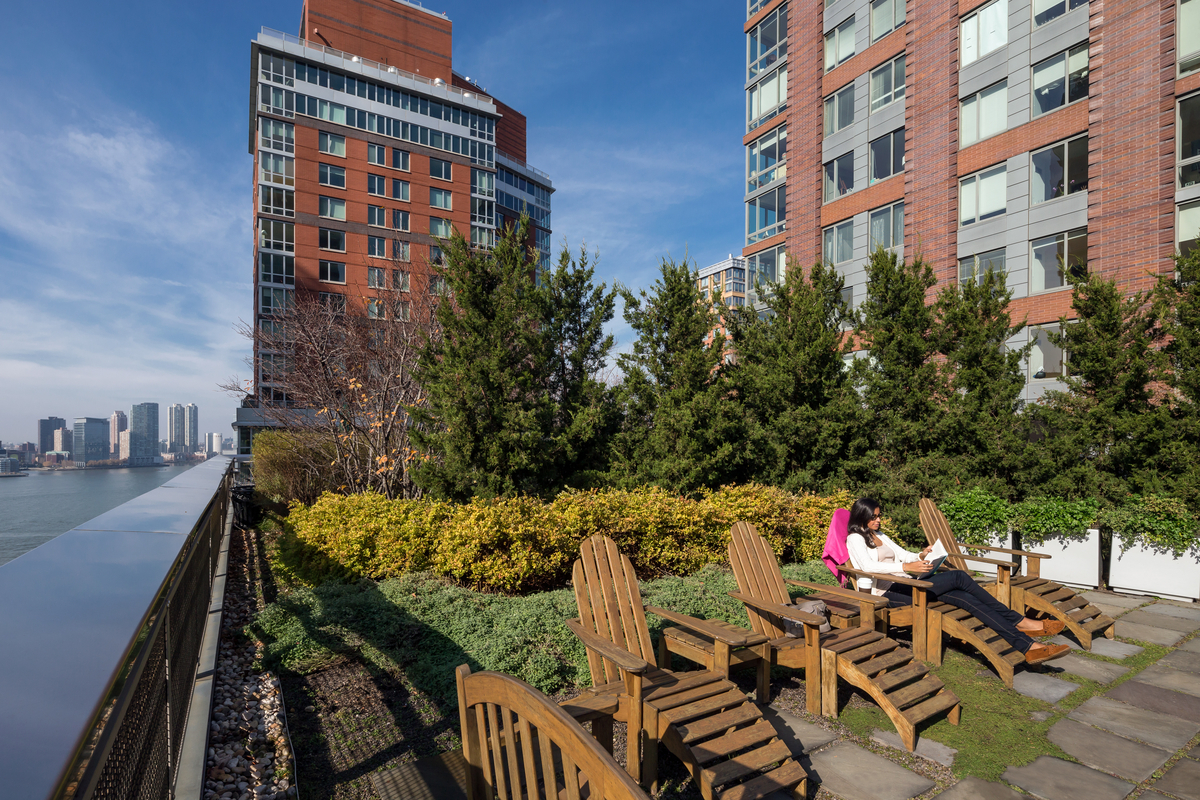 NYC roof access might seem innocent enough to do without your landlord's permission, but there are more reasons beyond liability to stay off. Tenants using the roof can damage the building when a roof is not up to code for roof deck use.
The roofs of older buildings aren't always as stable or sustainable. "That's where I think things get tricky and even dangerous," Wilson says.
You may be thinking if I am not allowed up there, why is the door to my building's roof unlocked? Even though access to your roof is unlocked (in case of fire) — it is not an invitation to hang out. Kessler advises tenants to keep to their landlords' rules regarding roof access.
Every building is different, however, Wilson says some pre-war buildings allow their residents on top of their roofs, even if it's not listed as a building amenity. In that case, the most critical factor in keeping the relationship between landlords and tenants healthy is mutual respect.
"If you have loud parties and the tenant below is uncomfortable, that's when I think a landlord might become more strict about being up there," Wilson says. "But if you're on the roof sunbathing quietly, and you're taking down your trash, then I think some landlords will give a blind eye." But, of course, before spending your day on tar beach, read your lease, and then ask your landlord for permission if rules regarding usage are not crystal clear.
Greenpoint Rentals Under $3000 on StreetEasy Article continues below
Plenty of Buildings Have Fabulous Rooftop Amenities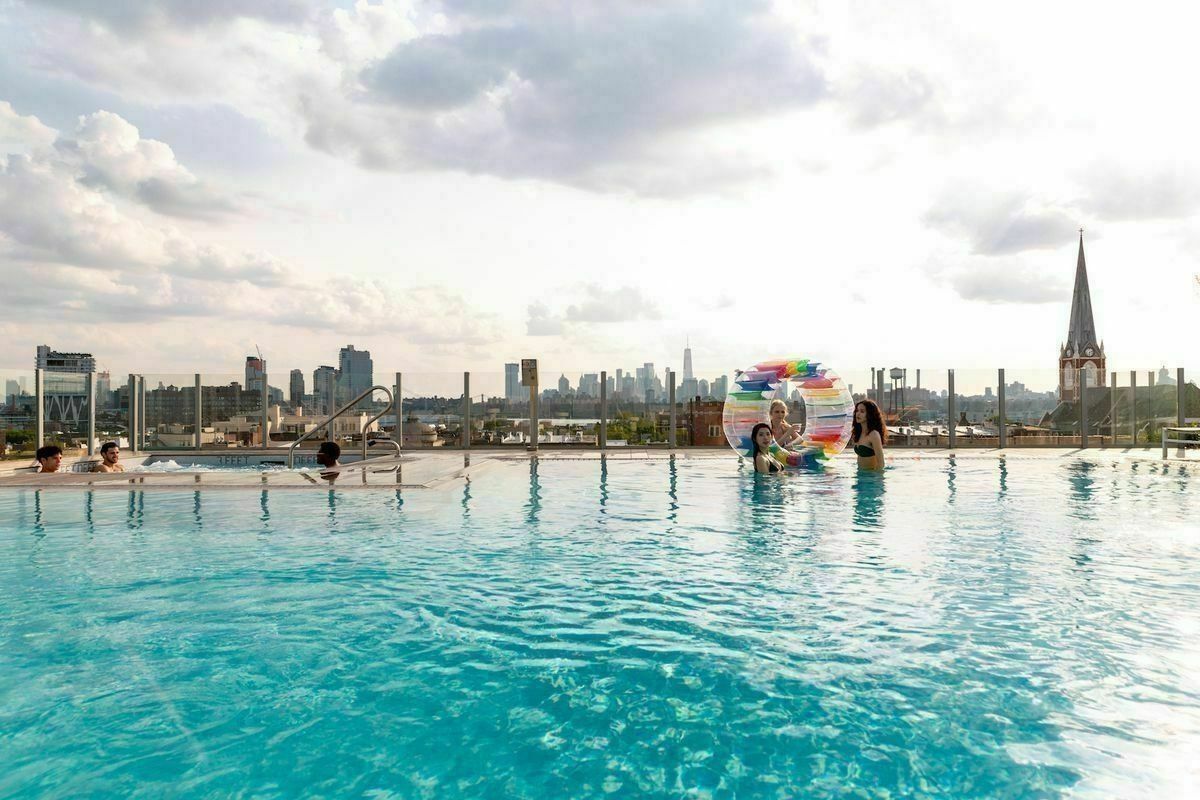 More and more buildings are sprucing their roof decks to make them more appealing to renters and buyers. Who wouldn't want to work from home on a luscious, landscaped deck overlooking the city's waterways?
According to Kessler, NYC roof access is a highly desirable amenity partly due to the profound impact of the pandemic on the importance of outdoor space for New Yorkers. And while he says most people would probably prefer their own private outdoor space, a well-done shared roof deck can be just as enticing.
These days landlords are going beyond rooftop gardens decked with grills. Some newer buildings have rooftop pools, dog runs, fitness centers, or a projector for movie nights. Kessler said a top-floor unit he represented in Park Slope had a private rooftop terrace with intense aesthetics. "It looked like an Antonio Gaudi Park; It was mind-blowing," he says. "It had crazy flowers and flowerbeds and moss."
Lo's favorite rooftop deck is at the CastleBraid building in Bushwick, where artists have decorated the space with jungle gyms, grills, furniture, and even a carousel. "It's probably the coolest rooftop I've ever been on," Lo says.
Queens Rentals Under $3000 on StreetEasy Article continues below
What About Fire Escapes?
Often, fire escapes are the most outdoor space older buildings have. While it's tempting to sit out on your fire escape to catch some rays, keep in mind that this was not its intended use. Most fire escapes are ancient and might not be able to withstand a lot of weight. Even keeping your plants on your fire escape is a hard no. If a planter accidentally falls, you could kill someone below.
"Yours and your neighborhood's safety should always be kept top of mind when it comes to fire escapes and rooftops," says Wilson.
So just as in the days of "tar beach," NYC roof access remains a highly coveted amenity — proof that even in this fast-moving city, some things never change.