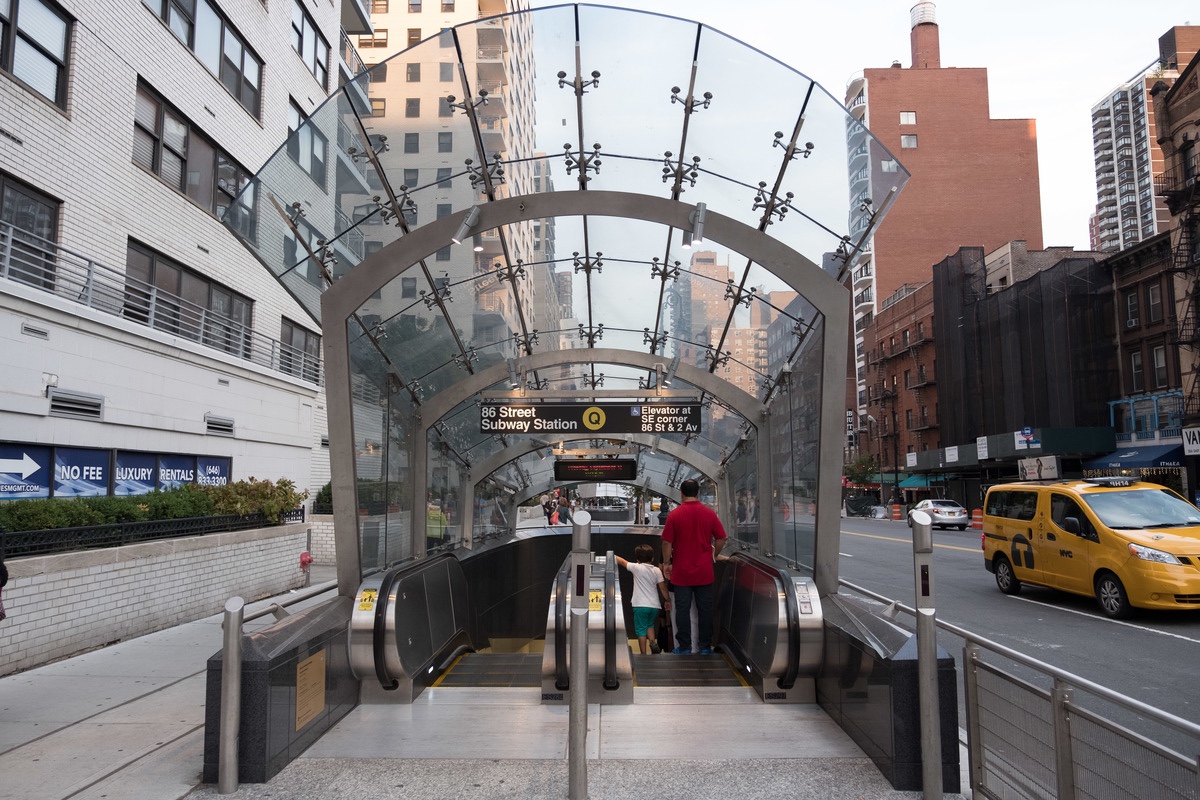 Historically, Yorkville has been one of Manhattan's least expensive neighborhoods, in part because of its distance from the Lexington Avenue subway line. Getting to the 4, 5, or 6 train from Yorkville always involved a walk, and the neighborhood's housing prices reflected that. In 2010, median asking rent there was nearly $800 below the borough-wide median of $3,000.
As Transportation Headaches Grow, Yorkville Takes Off
That all changed one year ago, with the opening of the long-awaited Second Avenue subway. In the year since three new subway stops came to Yorkville, key real estate metrics in both the for-sale and for-rent market there have risen — an anomaly in a city where markets are generally cooling. Asking rents are now rising faster in Yorkville than almost anywhere else in Manhattan. This can be attributed to the arrival of new subway service on Jan. 1, 2017.
"Yorkville's affordability before the subway's expansion primed it for a surge in demand in 2017," says StreetEasy Senior Economist Grant Long. "Despite the subway's headaches and delays, access to public transportation remains one the biggest drivers of real estate in the city, so it was no surprise to see Yorkville take off. Going forward, we'll be watching how the fabric of the neighborhood changes as more look to it as a viable option."
Rising Asking Prices Set Yorkville Apart
Over the past 12 months, the median asking rent in Yorkville rose 4 percent, outpacing the rate of growth across the city, the borough of Manhattan, and the Upper East Side submarket. This growth puts Yorkville in a unique category. Of the nearly 40 neighborhoods in Manhattan, only six saw their median asking rent increase in the last 12 months. Of those, only the Financial District's 6 percent growth outpaced Yorkville's.
Yorkville is also one of only three neighborhoods in Manhattan where both median asking rent and sale price are growing. Although the median sale price is up a modest 2 percent, that's still noteworthy in a borough where the overall median stagnated last year.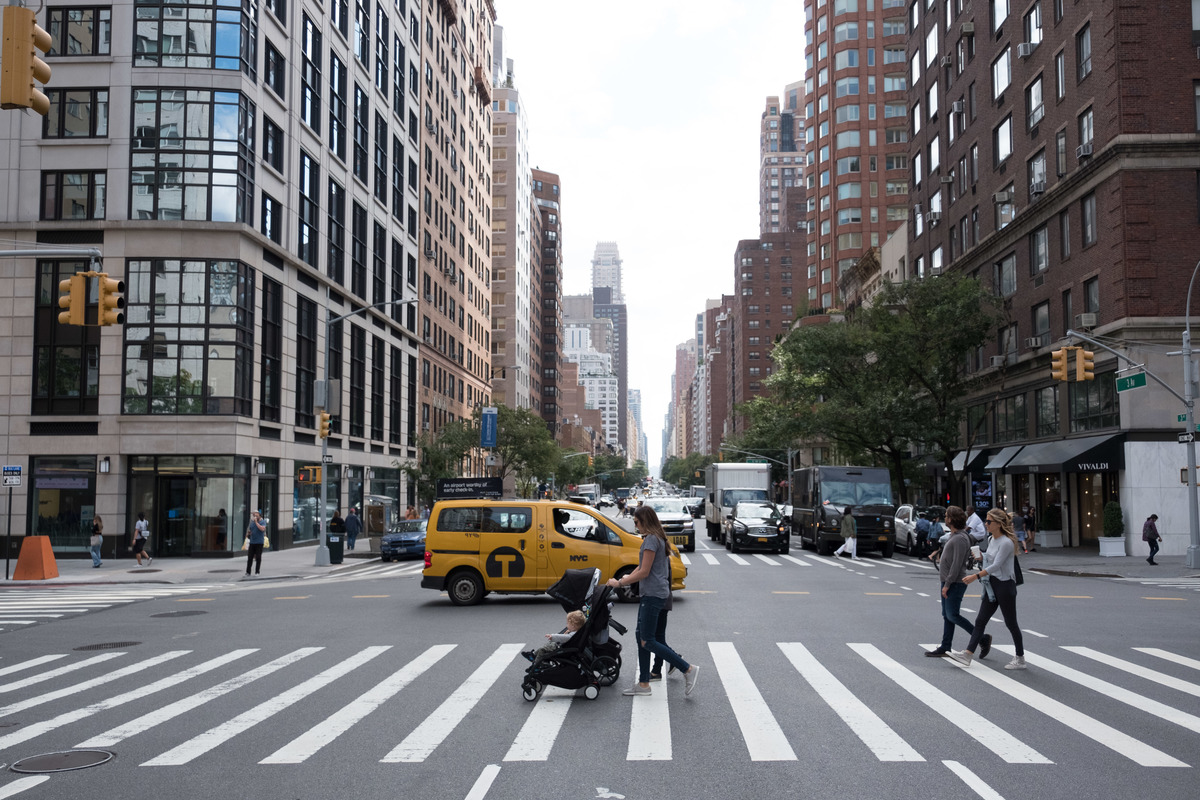 Yorkville Fuels Growth Across the Upper East Side
Yorkville's rising sale and rent prices set it apart from much of Manhattan, but are in keeping with the Upper East Side submarket. The StreetEasy Price Index for the Upper East Side rose 2.3 percent in the last 12 months. This stat makes Yorkville the only submarket besides Upper Manhattan that did not see declines last year. Similarly, among rentals, the Upper East Side was one of the only submarkets in Manhattan to see annual price increases.
The arrival of the Second Avenue subway and price growth in Yorkville and the Upper East Side are clearly linked. No other neighborhood or submarket in Manhattan has exhibited such consistent price growth over the last year, and no other neighborhoods or submarkets have been as directly impacted by new subway service.
Yorkville

Date
Median Asking Rent
YOY change
Median Asking Price
YOY change
Nov-15
$2,700
$1,242,500
Nov-16
$2,695
-0.2%
$1,270,000
2.2%
Nov-17
$2,800
3.9%
$1,295,000
2.0%

Upper East Side Submarket

Date
Median Rent
YOY change
Median Price
YOY change
Nov-15
$2,873
$1,029,467
Nov-16
$2,890
0.6%
$1,005,567
-2.3%
Nov-17
$2,909
0.7%
$1,028,462
2.3%
Second Avenue Subway and Transit-Driven Growth
In 2016, before the opening of the Second Avenue line, StreetEasy predicted that Yorkville residents would have to make a decision. Would the convenience of a nearby subway line would be worth rising home prices? We hypothesized that residents' celebration of the new transit line might be short-lived, with steep rent increases coming on its heels.
The short-term impact of the new subway line has proven less dramatic than our comments note a year ago, but undoubtedly, the market is still changing to reflect the new system. After a year in which the subway system became a growing concern for New Yorkers, transit options will likely wield only more influence on the demand for city real estate.
—
Hey, why not like StreetEasy on Facebook and follow @streeteasy on Instagram?
Related: