Tricks of the real estate trade are for real, especially in New York City. This highly competitive and unique market requires buyers to step up their game to score a home. One way to offset the stress of home buying is to score a sponsor unit. These apartments found in co-ops and condo buildings never sold before. The most critical need to know? Sponsor units are free from many rules and restrictions, making it easier for buyers to close and move in. Here are five great sponsor units. Go!
Manhattan Homes Under $650K on StreetEasy Article continues below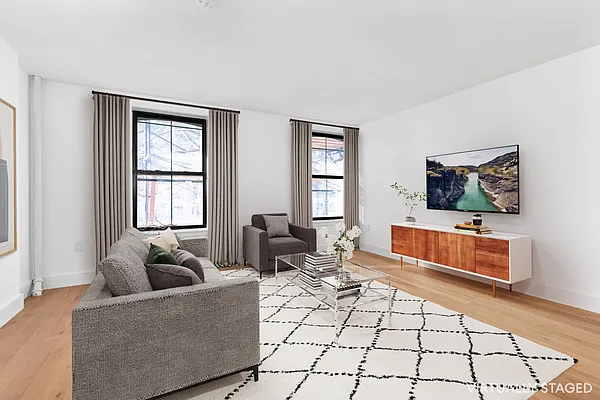 Our first stop for NYC sponsor units for sale is at Cobble Hill Towers. It's a completely renovated 1-bedroom with fresh hardwoods and an open kitchen. A pair of windows overlooks the complex's private courtyard and garden. This is a popular condo comprised of nine red brick buildings constructed in the late 1880s. They are pet-friendly and offer laundry plus lots of shared outdoor space.
View Listing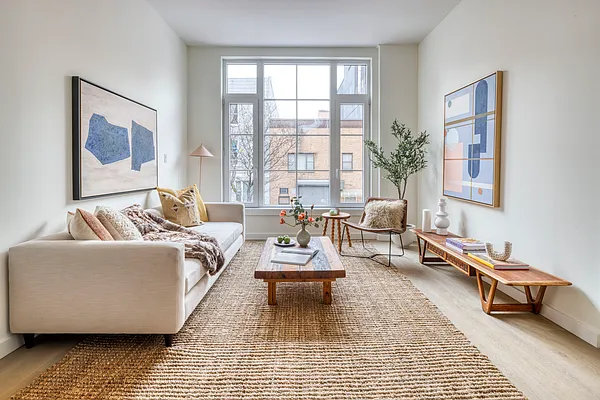 Fall in love with the oversized windows in this inviting Greenpoint 1-bedroom. This sponsor unit sits in a brand new boutique condo development. It's perfectly designed to reflect the neighborhood's industrial-era roots, slathered in modern style and amenities. The open kitchen sports concrete Caesarstone counters and a dishwasher. The bathroom packs hexagonal tile and a deep soaking tub. So nice.
View Listing
Brooklyn Homes Under $650K on StreetEasy Article continues below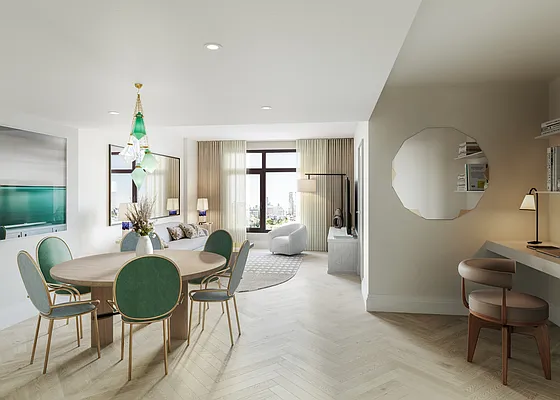 Hurry up and grab this bespoke sponsor unit at 300 West. The elegant 1-bedroom is one of only a few remaining condos at the striking 171-unit South Harlem development. Adorned in white oak herringbone floors, Carrara marble countertops, and high-end appliances, this is a sumptuous home in a great location between 125th Street and Central Park. Building amenities include a swimming pool, gym, concierge service, parking, and a deck.
View Listing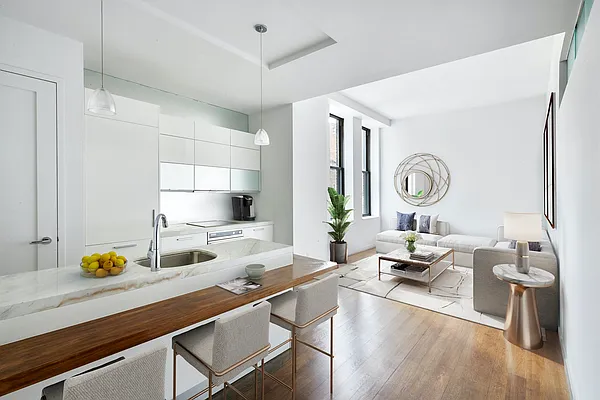 Morgan Lofts is a super cool building in Midtown South. It's been given a high-end designer do-over that retains a lofty feel. This 1-bedroom sponsor unit is awash in white under high ceilings and warm hardwoods. High-end appliances include a dishwasher, in-unit washer/dryer, and central air. Building amenities include a gym. Quick close for homebuyers or investors!
View Listing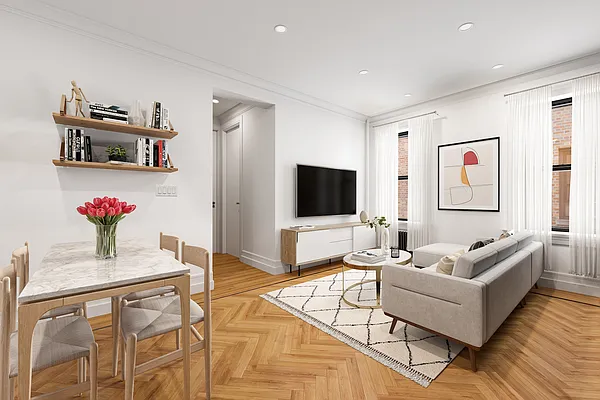 Our last stop is a super cutie in Astoria. This 1-bedroom co-op sponsor unit is at Astoria Lights, a group of prewar buildings that have been given a top-notch makeover. It features herringbone hardwoods, recessed lighting, a stone breakfast bar with a dishwasher, and a fully tiled bathroom. It delivers a luxury lifestyle in this fabulous neighborhood.
View Listing