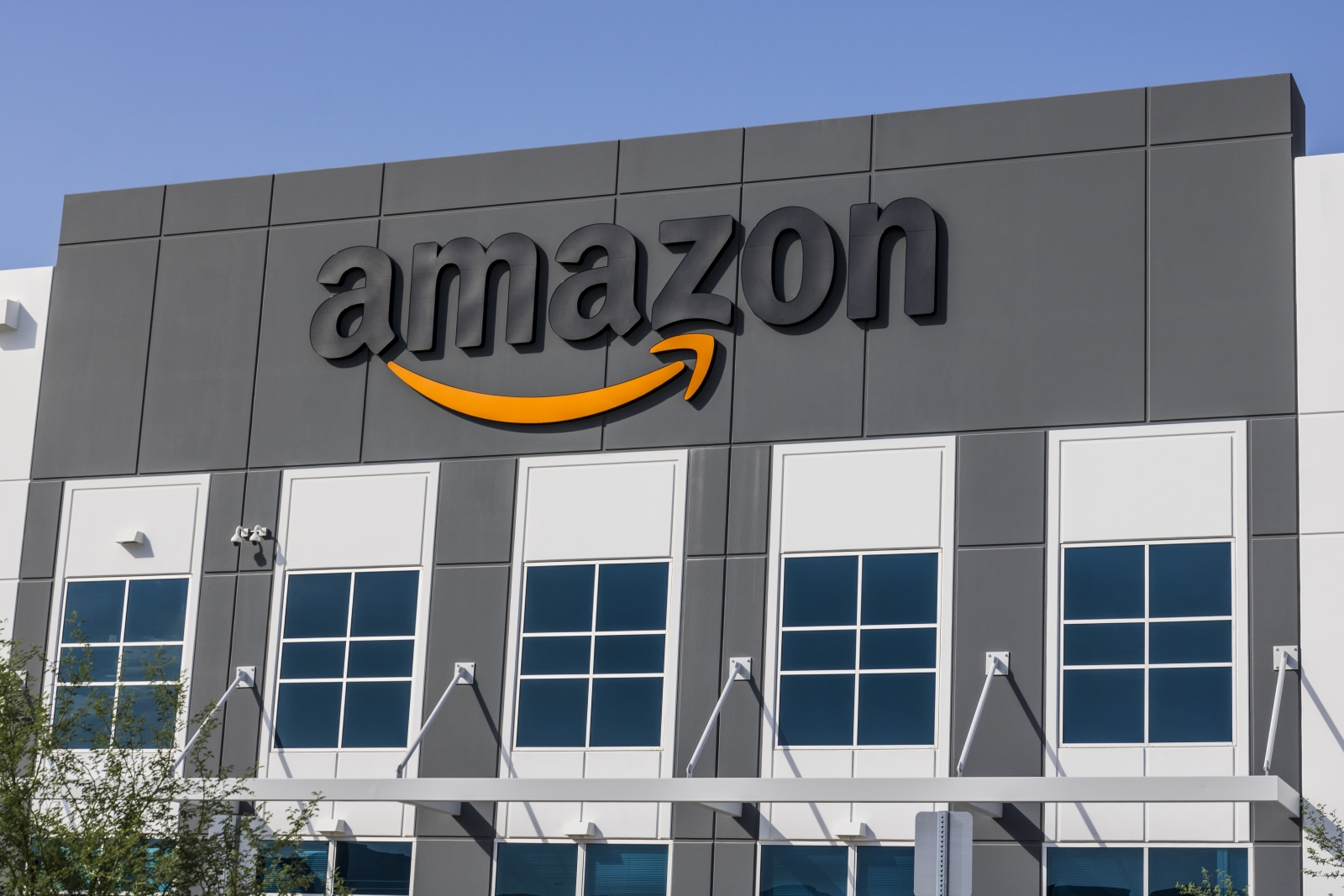 Earlier this month, Amazon invited cities across North America to submit proposals to be the home of their second headquarters. The headquarters could eventually entail $5 billion in capital investment and 50,000 high-paying jobs offering an average salary of more than $100,000. Amazon is looking for a city that offers proximity to international airports, a deep tech labor force, and a metro area population of more than a million — requirements that limit the opportunity to just a handful of major cities such as Chicago, Boston, Atlanta, Denver, Washington, and of course, New York City. While many have dismissed New York as too costly, several prominent tech companies have recently expanded their presence here, including Netflix, Slack and Spotify. While neither Google nor Facebook have a professed "HQ2" in the manner Amazon proposes, both maintain enormous offices within a couple of blocks of each other in Manhattan. Labor costs in the New York metro area are high, to be sure, but that also hasn't stopped Amazon from building an 855,000-square-foot fulfillment center in Staten Island. Why should their second headquarters be any different?
Sunnyside Yard Checks All of Amazon's Boxes
With Amazon seeking up to 8 million square feet of commercial office space – 2 million more than is currently under development in Hudson Yards – a next logical question is where Amazon would be able to find enough space within the boundaries of the city. In February, the New York City Economic Development Corporation (NYCEDC) released a feasibility study on developing on top of Sunnyside Yard, a 180-acre open rail yard in Queens that separates several of the borough's most densely populated residential neighborhoods, including Long Island City, Astoria, and Sunnyside. One scenario proposed by the NYCEDC features up to 4.8 million square feet of commercial office space, while making clear that could change to include more space if desired.
Several features of the site seem tailored to Amazon's requirements, which place an emphasis on transportation options. NYCEDC's study highlights 13 different subway stations near the rail yard, along with convenient bike access to Manhattan. The LIRR could provide easy access to suburbs in Long Island, and the 7 train's connection to the Metro North in Grand Central would make the site no more burdensome to commuters in the city's northern suburbs than top job centers like the Financial District or Midtown West. The site is less than five miles from LaGuardia Airport and less than 15 miles from JFK, both of which would be accessible via public transportation. Both airports offer daily nonstop flights to Washington, D.C. as required by the proposal, and with Amtrak's northeast corridor running directly through the site, Mr. Bezos could even commute to his DC home via Amtrak's Acela Express train. A growing population and business center in this western section of Queens could also bring the Brooklyn-Queens connector streetcar closer to reality.
Queens Can Easily Handle the Impact on Housing
Amazon is no doubt aware that its new headquarters will drastically complicate the housing market wherever it chooses to locate, and could even incite a local backlash (one may already have started in Philadelphia). Where in New York would these 50,000 new tech workers live? To start, they could look in any number of buildings under construction alongside the eastern shore of the East River, or in the 9,000 units under construction in nearby Court Square. Young engineers joining Amazon could find studio apartments in new buildings in Downtown Brooklyn (where median asking rent for a studio is $2,600), Dumbo (where it's $3,100), Williamsburg ($2,631), or Long Island City ($2,429) without displacing longtime residents. The sheer volume of new construction in these areas makes developers who built there look brazen, but if Amazon were to move into Queens, they would look brilliant.
Sending Amazon elsewhere will not by itself contain price growth in Queens. Our Price and Rent indices show that both rent and sale price growth in Queens have significantly outpaced growth in Manhattan and Brooklyn over the past year. As we note in our recent report on the state of rent affordability in NYC, the city needs concrete strategies and funding to ensure a sustainable future for all New Yorkers, which should include well-paying jobs.

Amazon Could Help the City's Affordable Housing Efforts
NYCEDC's scenario proposing commercial development on the Sunnyside site features up to 19,000 housing units, including up to 5,700 below-market affordable units. While creating the right incentives to attract Amazon to the city would be politically difficult for the de Blasio administration, such a sizable contribution to the city's affordable housing stock will prove tempting. The de Blasio administration committed to creating or preserving 200,000 affordable units through 2024. So far, it has relied heavily on private sector partners to secure 80,000 units, often through agreements to designate a share of below-market affordable units in an otherwise market-rate building. To secure partners for the remaining 120,000 affordable units, the administration will need to find a way to spur the next wave of development — akin to what has happened in Midtown West, Downtown Brooklyn and Long Island City. Amazon could be that catalyst.
A complex web of politics stand in the way of the development of the site, significant portions of which are owned and operated by Amtrak and MTA. Any development of the site would require cooperation between not only Amazon and City Hall, but also officials in Albany and Washington. But the redevelopment of the site offers powerful incentives for everyone involved: Mayor de Blasio would get an opportunity early in his second term to cement a legacy on the fabric of the city; Gov. Cuomo would a high-profile accomplishment to elevate his national profile ahead of the 2020 presidential election; and President Trump could get an infusion of cash from the private sector for Amtrak to count as a win on infrastructure.
Why NYC May Not Win
The biggest factor working against New York City is that the city just doesn't need Amazon as much as some other cities and might not be willing to offer the incentives needed to attract it. With the construction of Sunnyside Yard costing an estimated $19 billion, Amazon's $5 billion could go a long way to making the project a reality, and it's hard to imagine a similar source for such a large down payment. If New York City does not fight for Amazon, its leaders and residents should ask themselves some hard questions about what they're willing to trade off for job growth and economic development.