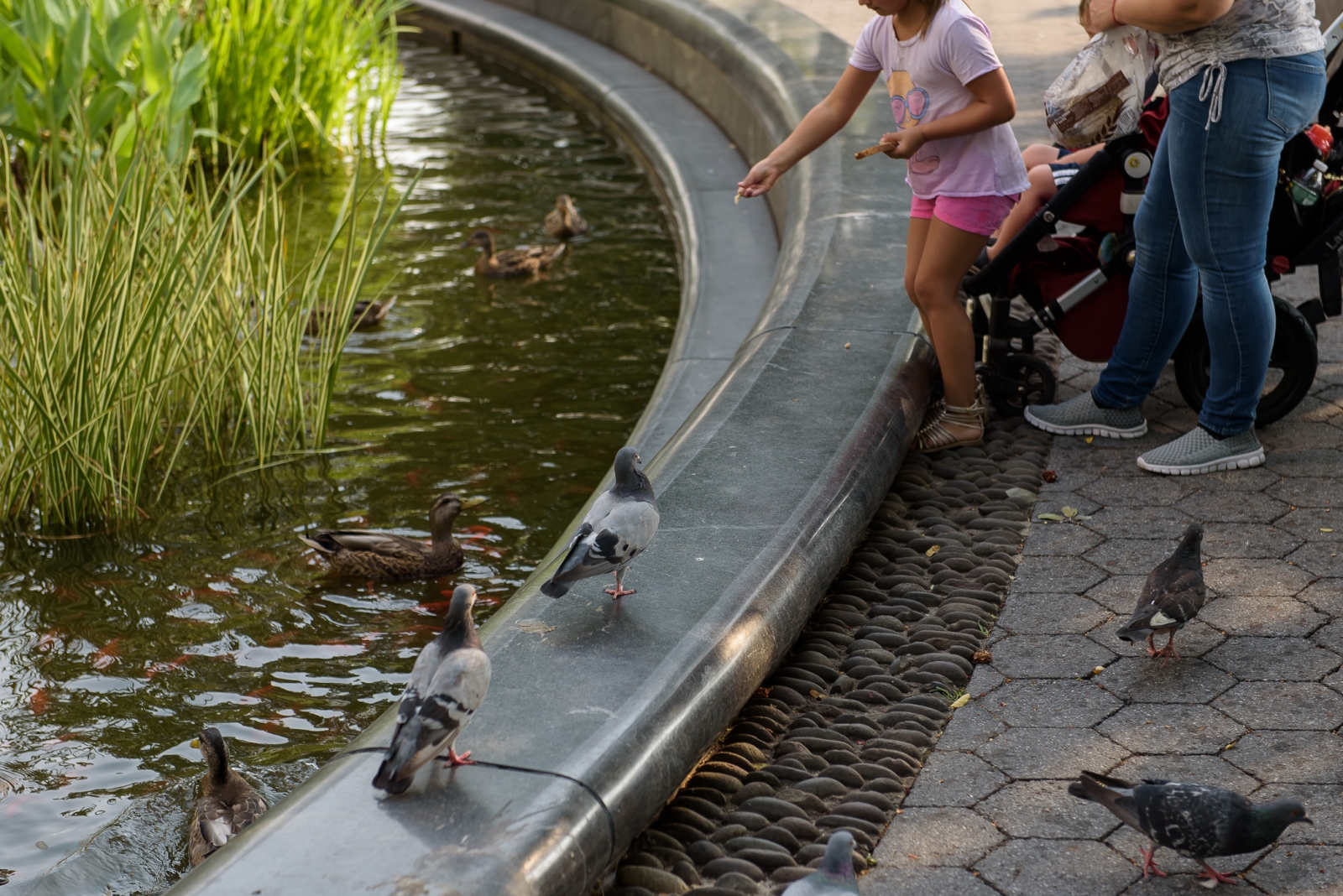 In the classic storybook "Make Way for Ducklings," Mrs. Mallard was referring to the streets of Boston when she declared, "This is no place for babies!" No doubt many a New York City parent has probably thought the same thing. While New York is an amazingly vibrant, populous and loud city, it goes without saying it is also a uniquely challenging place to raise a family.
Walk-up apartments, crowded subway platforms, opposite side of the street parking and the exorbitant cost of living become all the more taxing when you add a kid or two to the equation. As such, parents put a huge amount of time and effort into finding the "right" place to call home.
To help identify some of the city's top places to raise a family, we developed an analysis which incorporates the share of two or more bedroom rentals listed on StreetEasy, the number of households with children under 18 and school scores. (See more detail in "How We Did It" below). There are many other factors to consider when choosing a place to raise a family, and every family's needs are different, but we hope this serves as a starting point for apartment hunting parents. See the chart below for the neighborhoods that topped the list.
Greenwood's Got It All
Yup, Greenwood checks a lot of the boxes. Parents will find strong schools – among Brooklyn's highest-ranked – along with many multi-bedroom rental options in Greenwood. Sixty-two percent of all rental apartments in the neighborhood have two or more bedrooms. Sweetening the deal for parents is the median asking rent for a two-bedroom is $2,350, which is 6 percent below the borough-wide median of $2,500. On top of relative affordability, Greenwood offers parents a community full of other kids with 24 percent of all households having kids below the age of 18. Greenwood also gets brownie points for offering easy access to Prospect Park, which is the best kind of backyard a kid in Brooklyn could have.
Head to Queens for More Space, More Kids
According to our index, Queens is a best bet for parents who prioritize more space and kid-friendly communities above all else. The neighborhoods of Ridgewood, Auburndale and Bayside are among those with the highest density of households with kids on our list, with nearly a third of homes occupied by families with kids under 18. They also have the highest density of multi-bedroom rental options, promising parents plenty of room for their brood.
In Ridgewood, parents will find over 85 percent of all rentals offer two or more bedrooms. In Auburndale, over 71 percent of all rentals offering two or more bedrooms.
Prices are hard to beat in these areas too, with both Ridgewood and Auburndale offering median rents for two bedrooms below that of the borough-wide median of $2,200.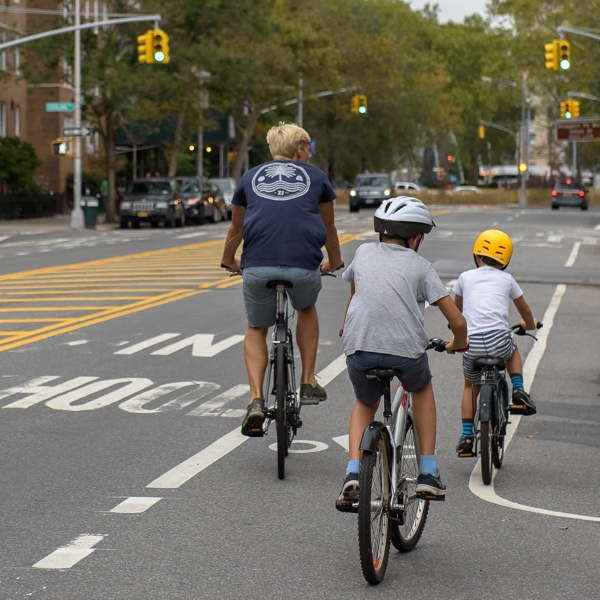 Strong Schools in Northwest Brooklyn
The Northwest Brooklyn neighborhoods of Carroll Gardens, Columbia Waterfront District, Red Hook and Greenwood rank high for top-tier schools. This is especially so in Carroll Gardens and Greenwood. Although Greenwood technically falls in the South Brooklyn submarket, it directly abuts the Northwest Brooklyn nexus of Carroll Gardens, Columbia Waterfront District and Red Hook, making this pocket of Brooklyn a prime pick for parents on the hunt for great schools.
Lots of Youngsters and Low Rents in South Brooklyn
The South Brooklyn neighborhoods of Dyker Heights and Bath Beach had among the highest densities of households with children under 18 years old, coming in at 34 percent and 29 percent, respectively. On top of that, median rents for 2-bedrooms are the lowest of all other neighborhoods on this list coming in at $1,900 in Dyker Heights and $1,925 for Bath Beach. Compared to other Brooklyn neighborhoods on the list, these two areas had higher shares of rentals with two or more bedrooms (81 and 66 percent, respectively), underscoring that they are good options for parents looking for space on a budget.
While high density of children and low rents doesn't necessarily translate to a vibrant neighborhood for parents, its schools are strong and becoming increasingly popular in these areas. According to InsideSchools, P.S. 176 (The Ovington School) "buzzes with energy" and P.S. 186 "has consistently been among the top scoring schools on the city's Progress Reports." In the Learning Environment Survey, 96 percent of parents said they would "recommend it to other families."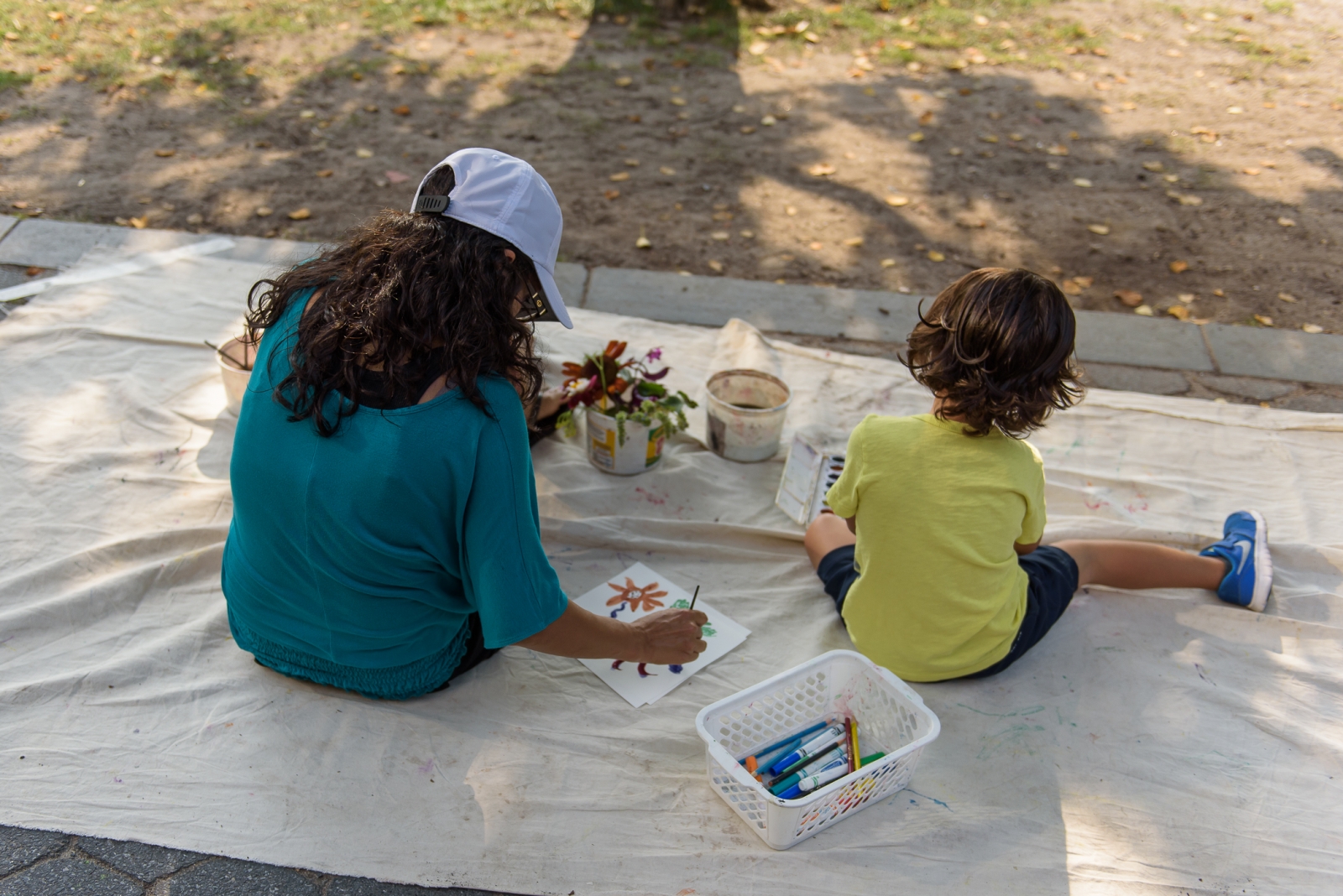 Strong Schools, But High Prices in Manhattan
The challenge Manhattan parents often face is trying to balance budget with high-quality schools and kid-friendly homes and communities. The sole Manhattan neighborhood to make this list is Stuy Town. Although the strength of its schools sets Stuy Town apart, ranking higher than any other neighborhood on this list, its low density of households with kids (11.7 percent) and low density and high-priced multi-bedroom rental inventory keeps it at the bottom of our list.
Parents in Stuy Town will find great schools, but they will also find high rents. Stuy Town's 2-bedroom median asking rent is the highest on the list at $4,658. This is both highest among neighborhoods on our list and 20 percent higher than the median asking price for 2-bedrooms in Manhattan.
 
How We Did It
For this analysis, StreetEasy created an index incorporating three main indicators:
The share of two or more bedroom rentals listed on StreetEasy[i] (to ensure there's a large amount of homes big enough for families)
The share of households with children under 18[ii] (to ensure there's a built-in community of families nearby)
Weighted averages of the Performance and Impact score of schools in which neighborhoods' school zone falls into[iii] (to ensure there are top-quality schools in the area).
We also considered each neighborhood's median asking rent to make sure areas would be financially accessible to a large amount of NYC's families.
Related
[i] Based on the share of two or more-bedroom rentals available on StreetEasy in 2016.
[ii] Household data is derived from 2011 and 2015 5-year ACS data.
[iii] Performance and impact scores of schools is derived from NYC Department of Education: http://schools.nyc.gov/Accountability/tools/report/default.htm.