It's a little like the building itself: So unique and startling you almost can't believe what you're seeing. But it's real!
What is this thing that's almost too good to be true, but is, in fact, true? It's a new affordable housing lottery for one of the star attractions on the West Side of Manhattan. Thirty-six units at the unique Via 57 West are being offered to qualified — and very lucky — applicants, with monthly rents starting at $1,448. The deadline to apply is Oct. 11.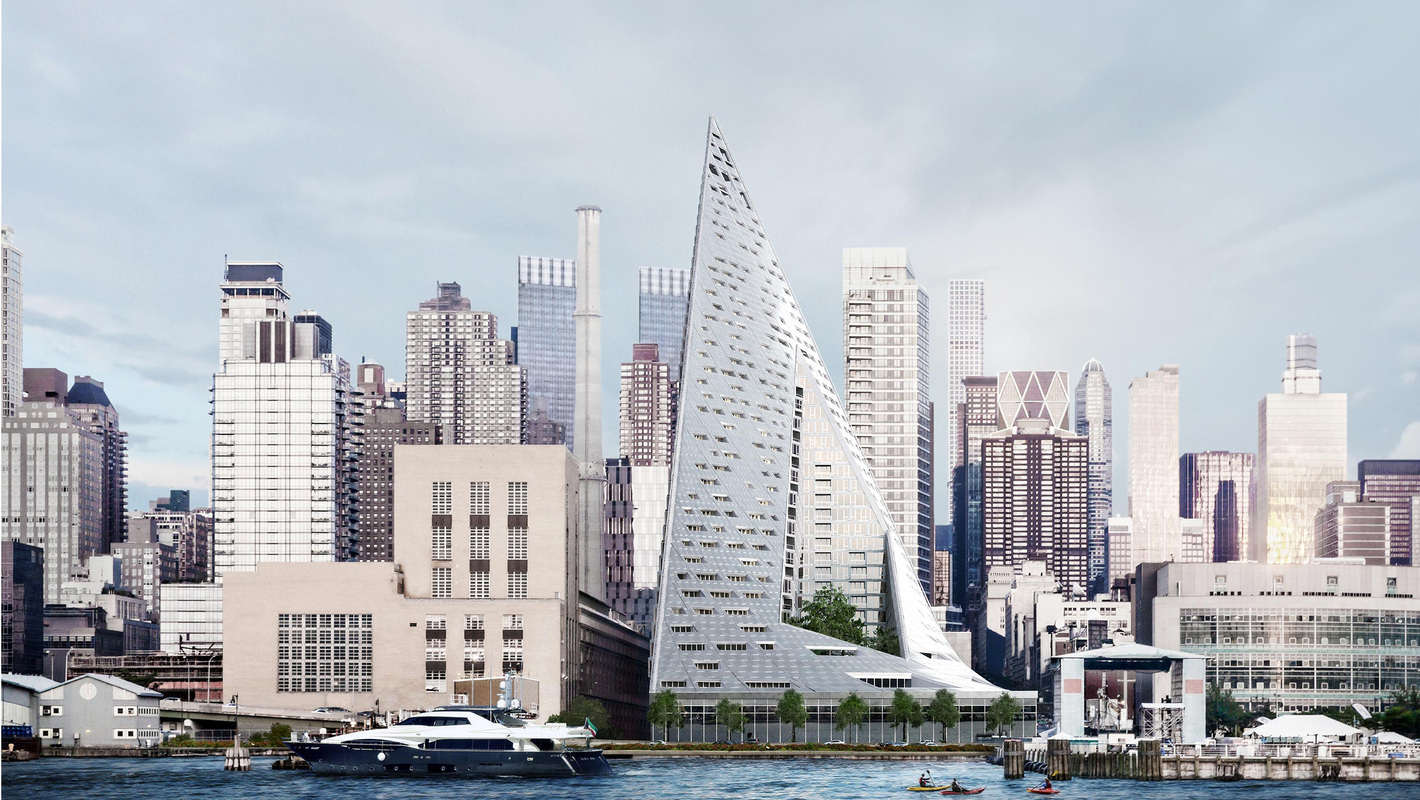 The luxury rental units at this unconventionally designed building at 625 West 57th Street in Hell's Kitchen will be awarded to lottery winners who make between 90 percent and 120 percent of the area median income.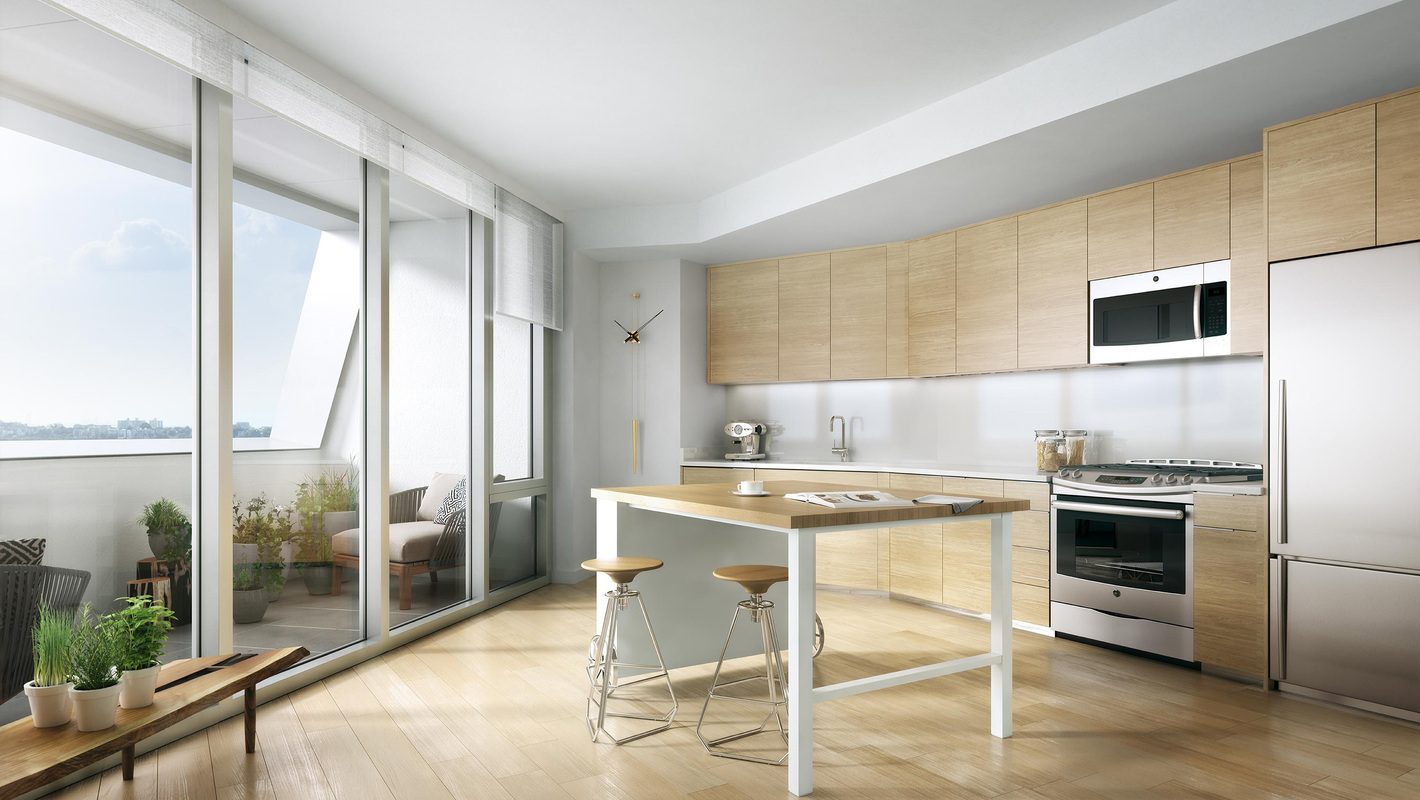 That means qualifying income levels are between $51,532 for a single-person household and $132,840 for a six-member household. The breakdown of qualifying annual wage levels is  below.
Rents for these affordable lottery-awarded units will range from $1,448 for a studio up to $2,902 for a 3-bedroom. It's the sort of lottery opportunity that could draw tens of thousands of hopeful applicants, given the location, style and amenities in this building from world-renowned architect Bjarke Ingels.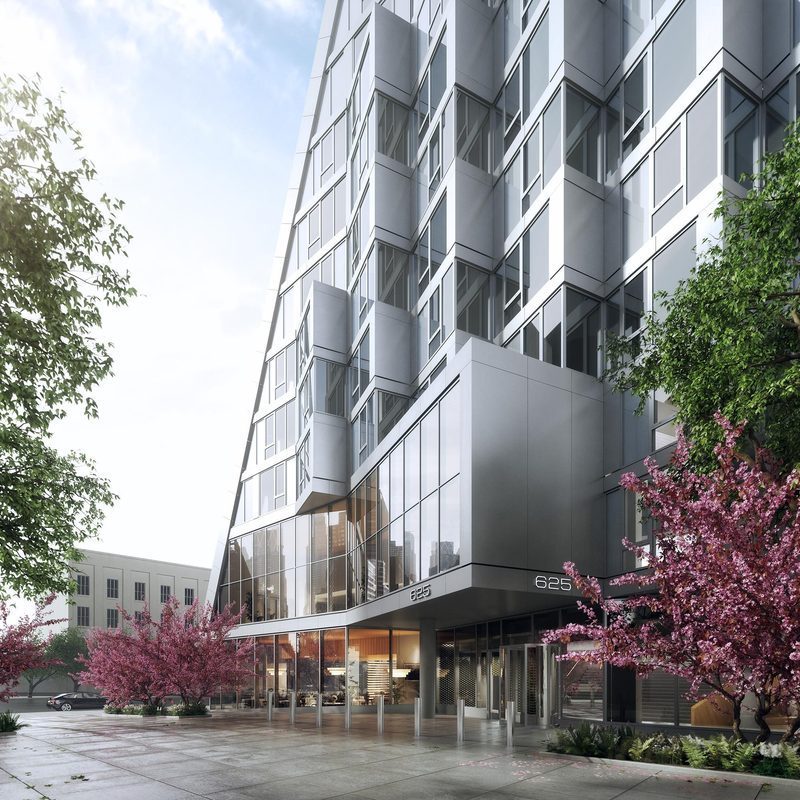 The distinct building is "centered around the four core elements: Water, Energy, Air, and Earth," according to its developer, and is one of the premier green buildings in the city. It uses sustainable design and materials to reduce its environmental impact and conserve energy and other resources.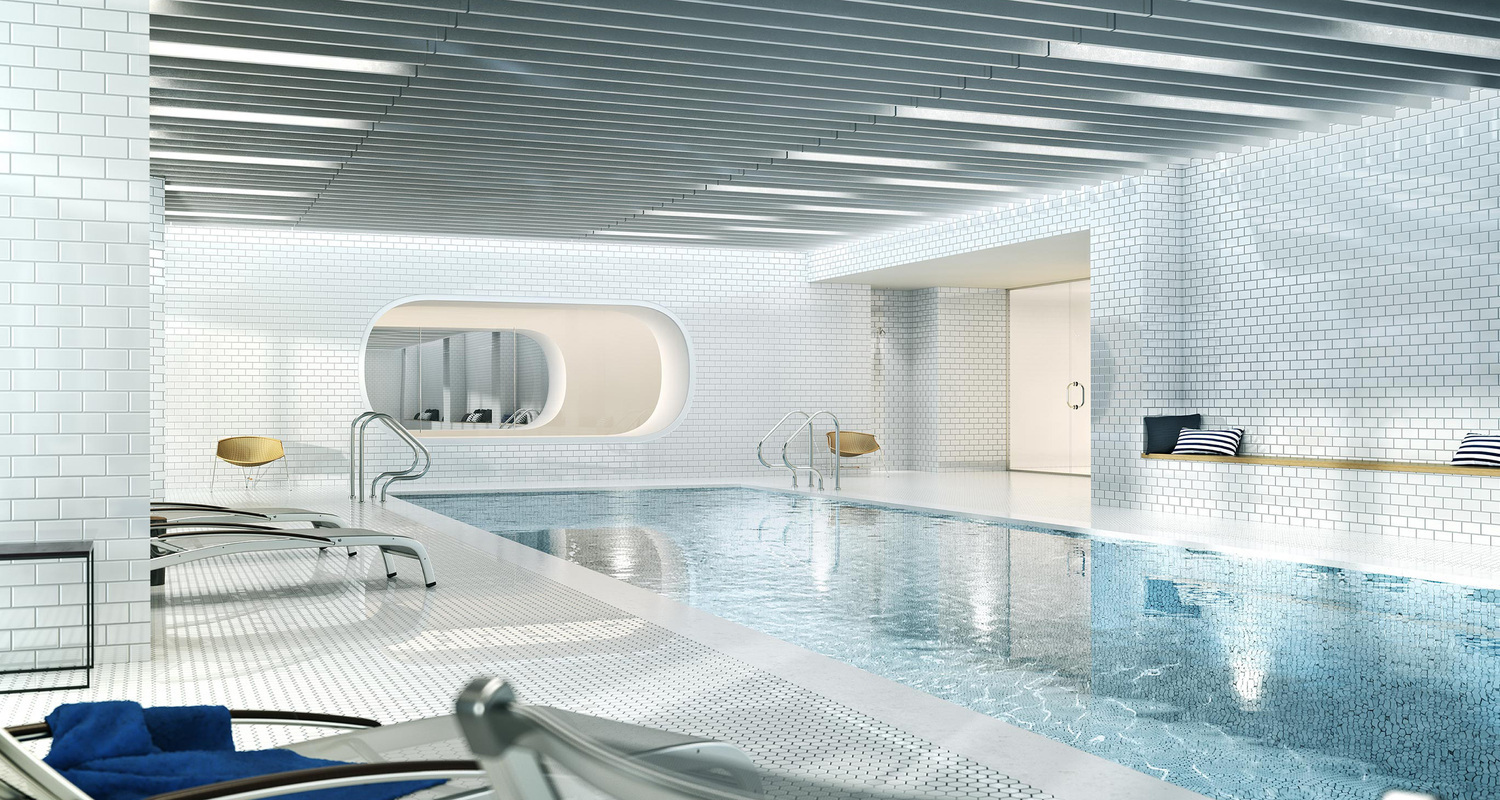 Via 57 West offers studios and residences with 1-4 bedrooms, many with expansive terraces overlooking the Hudson River or a 22,000-square-foot interior courtyard. Amenities include a 24-hour attended lobby, in-unit washers and dryers, a fitness center, basketball court, golf simulator, screening room, pool, and landscaped outdoor space.
The deadline to enter the lottery is Oct. 11, 2017. To apply for the affordable apartments, visit NYC Housing Connect. To request an application by mail, send a self-addressed envelope to: Via 57 West c/o The Wavecrest Management Team, 87-14 116th Street, Richmond Hill, NY 11418.

—
Hey, why not like StreetEasy on Facebook and follow @streeteasy on Instagram?
Related: