New Yorkers whose household incomes are between $22K and $38K are being offered a shot at living in a luxury rental development at 455 West 37th Street.
A new lottery has been opened for the 32-story rental tower in the Hudson Yards development district to establish a wait list for studios, 1- and 2-bedroom units in the 500-unit building.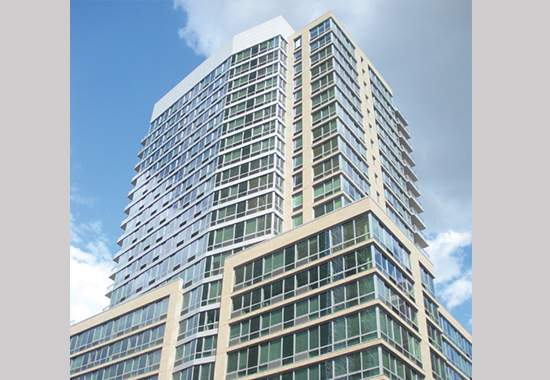 NYC Housing Connect confirms that 400 eligible applicants will be placed on a wait list for the luxury rental building that opened in 2009. The requirement is that applicants must earn at 40 percent of the area median income.
Rental rates for anyone who winds up securing an affordable unit at the amenity-laden building will be $613 for a studio; $659 for a 1 bedroom, and $801 for the 2-bedroom units.
This is a pretty incredible discount from the market lease rates charged at 455W37, which range from $2,700 to over $5,000 a month.

To apply online, go to NYC Housing Connect. To request an application by mail, send a self-addressed envelope to: 455 West 37 Street Apartments, PO BOX 1543, New York, NY 10159.
Applications must be postmarked or submitted online no later than April 16, 2018.

—
Hey, why not like StreetEasy on Facebook and follow @streeteasy on Instagram?