New York is one of the most expensive cities in the world. That's why it offers a few housing programs to ensure that residents with lower and moderate incomes can afford to live here. One such program is the Housing Development Fund Corporation, typically known as HDFC. Like many other aspects of the NYC real estate market, understanding the program can be complicated. Here, we break down everything you need to know about HDFC co-ops.
Manhattan Homes Under $600K on StreetEasy Article continues below
What Is an HDFC Co-Op?
In short, HDFCs are a type of affordable co-op housing designed to be lived in long-term by low-to-moderate income earners. The program came about in the 1970s, when rundown buildings were seized by the city, fixed up, and turned into low-income co-ops. Today, according to the New York City Department of Housing Preservation and Development, there are over 1,100 HDFC co-ops. While they operate pretty much like a typical co-op, buying one is not typical. These units have income and family-size restrictions and strict affordability guidelines.
What Is a Restricted Sale?
HDFCs are also often referred to as "restricted sales" or "income-restricted sales," because of the restrictions in place to purchase. These apartments have a lower sale price due to the income, household size, and affordability guidelines. "A restricted sale within an HDFC construct expresses that buyers must meet specific criteria, usually financial," says Mihal Gartenberg of Warburg Realty. "Buyers cannot earn more than a specific amount of money. The amount varies by family size, and also from one HDFC to the next."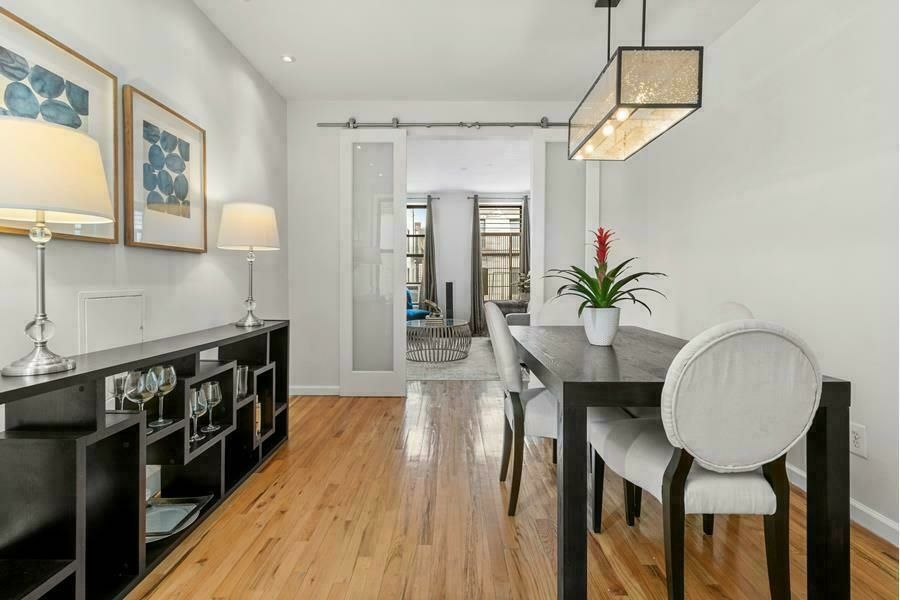 These income-restriction guidelines are set two ways:
Regulatory Agreements: HDFC co-ops with regulatory agreements determine the maximum household income based on the area's AMI (Area Median Income). There may be guideline limits on the sale price, too. "Income restrictions are based on median family incomes in each neighborhood and do not exceed 165% of the AMI," says Warburg's Svetlana Choi. The income restrictions are also based on household size. So, for an individual, it could be $66,000, and $88,000 for a couple, and $138,00 for a family of four.
Section 576 Formula: When this governing document is used, a formula, not AMI, determines the maximum income for purchasers. This formula states that purchasers earn no more than 6 or 7 times the annual maintenance fee (depending on household size), plus utility costs.
One general rule that applies to all HDFC coops is that buyers shouldn't be spending more than one-third (33%) of their income on housing costs. That includes mortgage payments, maintenance payments, and utilities. Says Karen Kostiw of Warburg, "HDFC co-ops, unlike market-rate co-op apartments, were devised specifically to create affordable housing stock for lower-income purchasers. They are not meant for shareholders to achieve a profit."
Brooklyn Homes Under $600K on StreetEasy Article continues below
How Do You Find an HDFC Co-op to Buy?
Like most co-ops, HDFC apartments are relatively easy to find online. They are often listed alongside market-rate listings. On StreetEasy, you can search specifically for income-restricted units with the "Advanced Options" function. On the "Advanced Options" page, under "Property Types," you will see a drop-down menu labeled "Income Restricted." Select "Only Income-Restricted Listings." A recent search pulled up 245 current listings.
Another search option is Housing Connect. This city-run site serves as a portal for rental lotteries and affordable co-ops. Of course, you could also consult a broker. "There are brokers and even specific lenders, including small regional banks and credit unions, that specialize in HDFCs," says Kostiw. "Not all lenders will lend to HDFC cooperatives. One key question to ask listing agents is, 'Who are the approved lenders for the building?'"
What Makes Them Different From Other Co-ops?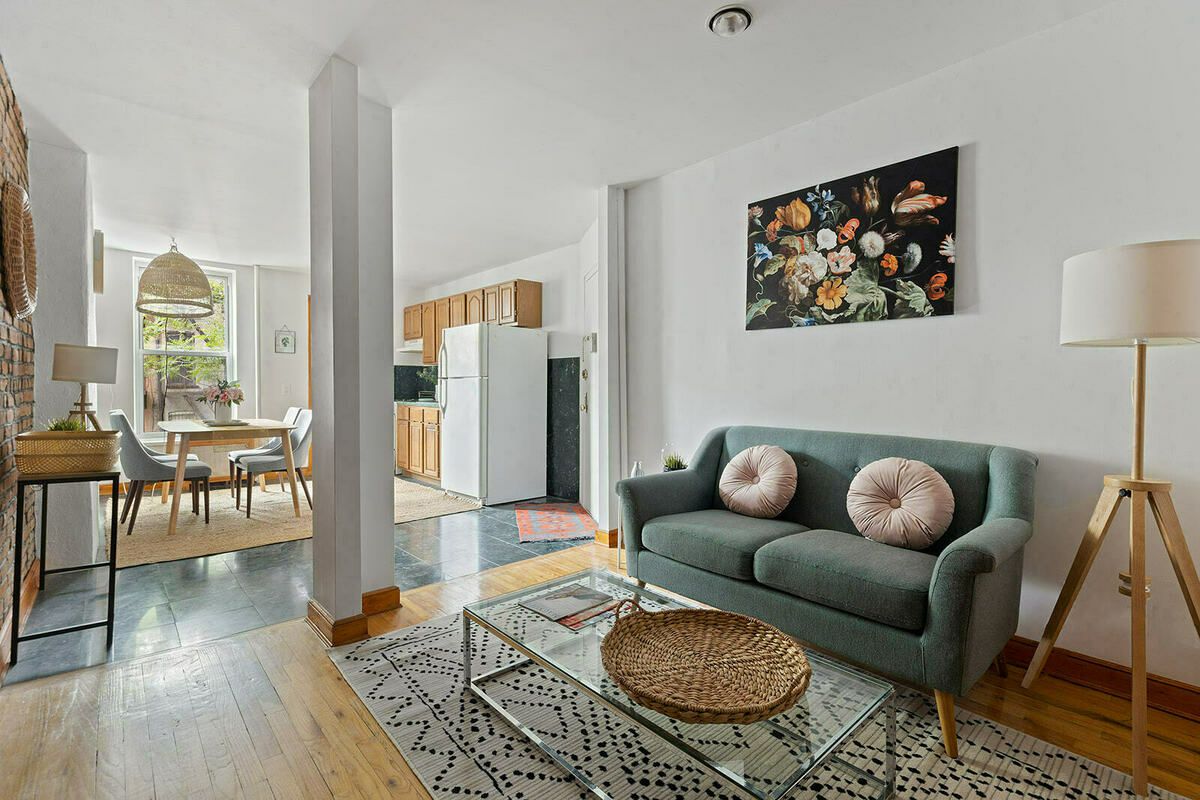 Several factors make HDFC units very different from other co-ops. It goes beyond just the lower cost. The differences include:
Income Restrictions: These are determined by the two guidelines mentioned above: regulatory agreements and the Section 576 formula.
Flip Tax Restrictions: Flip taxes are typically a percentage of the sale price. Some will deduct renovation costs. And some will limit the flip tax to a percentage of profits. The decision has a lot to do with a building's condition and finances. For example, low maintenance fees might make it difficult to pay for capital improvement projects. So it then becomes necessary to raise money with proceeds from flip taxes.
Possible Sales Price Caps: Sales prices are based on comparable listings in the buildings and the neighborhoods in which they are located.
Strict Liquidity Requirements: "HDFCs may allow some gifting but don't allow parents to purchase for their children," says Kostiw. They want the buyer to be able to afford the unit on his or her own. "Two to three years after closing, there is a strict liquidity requirement. HDFC co-ops want to ensure the liquidity after closing is coming from the buyer, not another entity."
Down Payment Requirements: Down payment requirements for HDFC co-ops can be as low as 10% and as high as 50%, according to Kostiw. There are even some that are not financeable and require all-cash deals. Each cooperative has its own rules.
Lower Taxes: HDFC taxes are lower based on a lower assessment, rather than taxing the building on a market-rate value. Plus, HDFCs receive tax exemptions and other benefits. The financial structure will be outlined in the cooperative documents.
No Dividends: "Unlike a traditional co-op, all funds of an HDFC are directed to maintaining the building," says Kostiw.
Longer Purchasing Processes: "HDFC co-ops have an approval process that includes a board interview, similar to other NYC cooperatives," says Kostiw, "But it then must be approved by the HDFC too."
Why Do Their Prices Vary From Neighborhood to Neighborhood?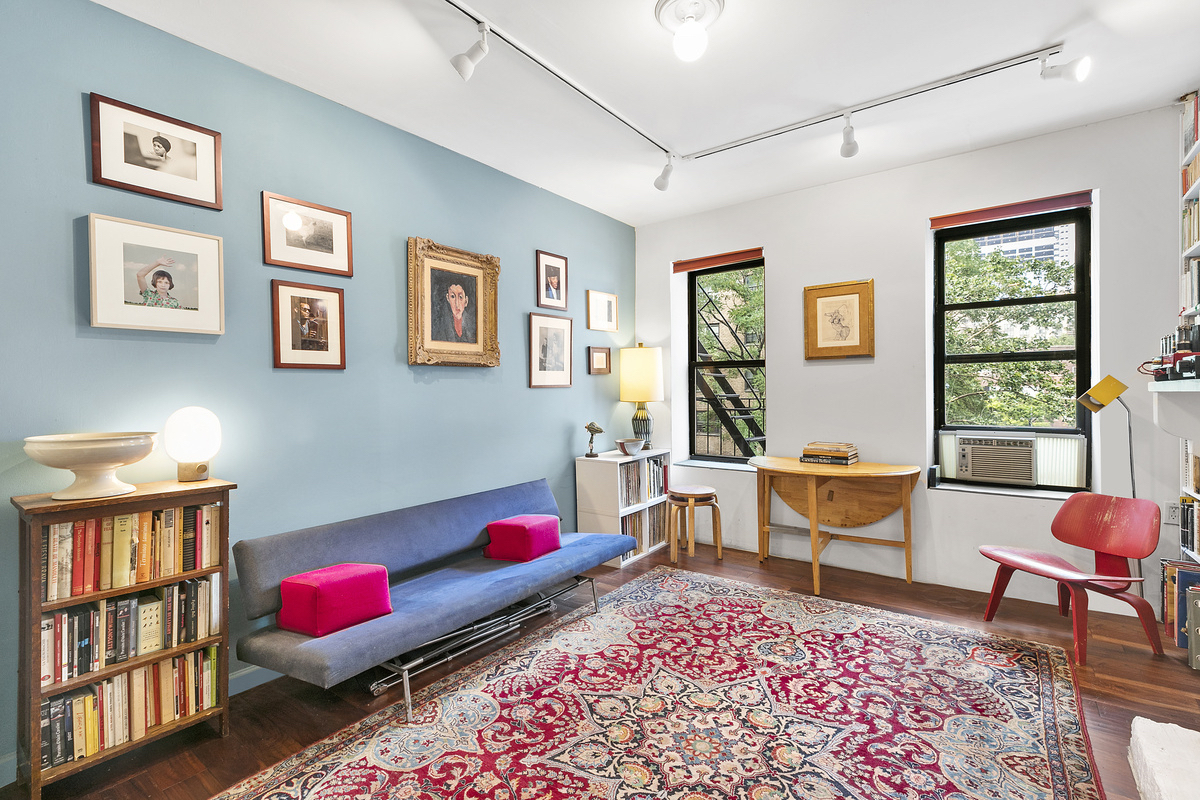 Prices are based on the U.S. Department of Housing and Urban Development's AMI, set to create affordable housing options in specific areas. Sales prices are typically significantly lower than market rate — they could even be 50% less. For example, a five-room apartment could be $600,000 as opposed to $1,500,000. But the variation in pricing is all determined by the AMI for a specific neighborhood.
Queens Homes Under $600K on StreetEasy Article continues below
Can You Make a Profit Selling an HDFC Co-op?
An HDFC co-op is meant to be lived in long-term and protect lower- and middle-income shareholders from rising costs. They were not intended to build equity or be sold for a profit. That is why the governing documents outline a structure by which these HDFC buildings receive a partial tax exemption that subsidizes the cost and maintenance for shareholders.
Furthermore, many such co-ops have hefty flip taxes. When someone sells an HDFC unit, any sale profits are split between the seller and the HDFC. The idea is to maintain the successful operation of the HDFC co-op and cover other building expenses.
"While the flip tax varies from cooperative to cooperative, a shareholder would forgo approximately 30% to 40% of the sales profit on the apartment," says Kostiw. "The flip tax calculation is typically based on the number of shares assigned to the unit and is outlined in the HDFC's governing documents."
Additionally, a flip tax deters investors from purchasing HDFC units, since it is a significant amount to contribute at the closing table.
Resources for HDFC Buyers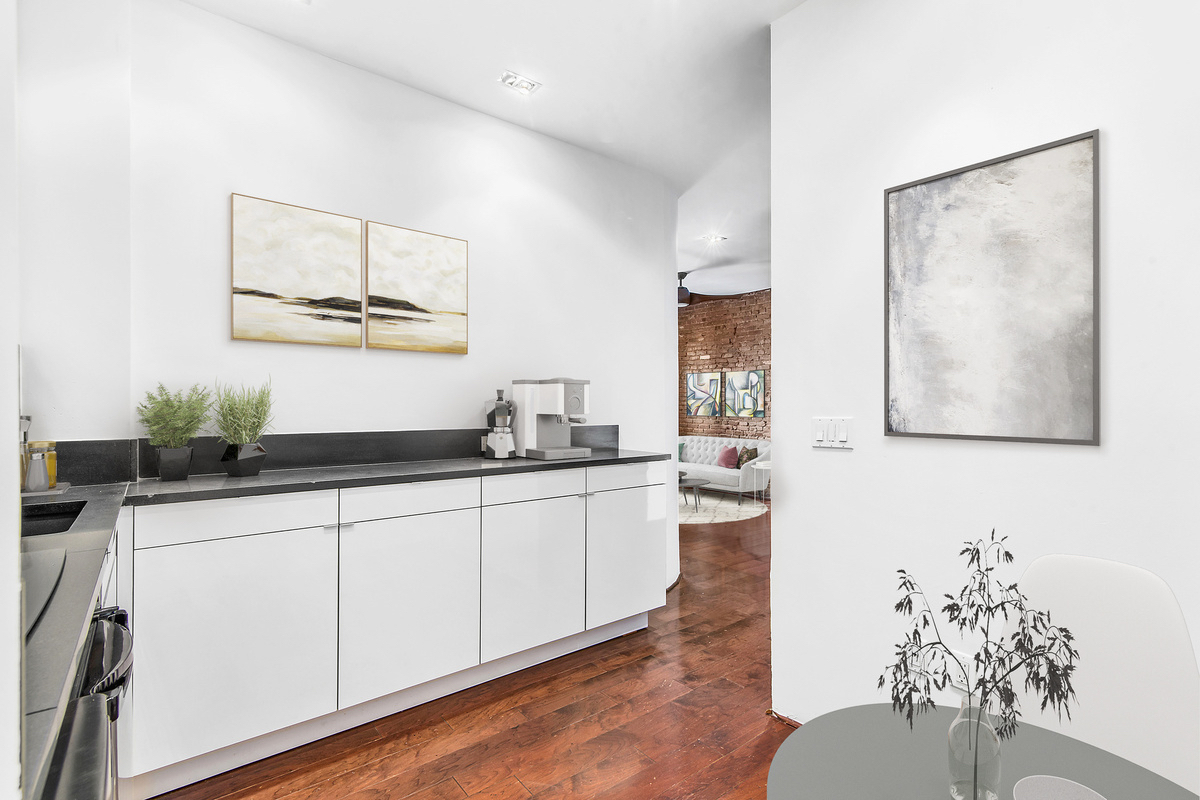 Wondering whether the city offers resources for HDFC buyers, like down payment assistance or homeownership counseling? It does! The Urban Homestead Assistant Board (UHAB) offers classes. Plus, the HPD now offers a HomeFirst program for first-time homebuyers to help with down payments and closing costs. Qualified homebuyers can receive up to $100,000 toward the down payment or closing costs.
—
Whether you're looking to rent or to buy, find your next NYC apartment on StreetEasy.