Buying Your First Home in NYC
Buying a home in NYC is complicated, but rewarding. If you're a first-time home buyer, or even a returning buyer who needs a refresher, this guide will provide you with tips and strategies for your home-buying journey.
A few of the topics covered in this guide include: how to find your dream home, how to find a buyer's agent, how to prepare for a co-op board interview (and what even
is 
a co-op vs. a condo?), information about home inspections, home loans and mortgages, and much more! We hope these articles will help you make educated decisions and feel a little more confident as you begin this journey — whether you're a first-time home buyer or a real estate veteran. Happy home shopping!
See the full series
In the city that never sleeps, New Yorkers still find time to dream…of the perfect apartment.
It'll cost you a pretty penny, but it can be elusive even for those who can comfortably afford it. And while we can't make all of your dreams come true — the dream is different here, after all — we can provide you with this guide to finding and potentially buying your ideal home in New York City.
Here's the knowledge you'll need to identify your dream digs, including how to use StreetEasy® to search for homes that suit you. Plus, learn how to find a great buyer's agent to help you secure the deal.
Manhattan Homes Under $1.5M on StreetEasy Article continues below
Location, Location, Location: Choosing Your Neighborhood
Finding your dream home in NYC usually starts with identifying your dream neighborhood. In any city, it's one of the most important factors for home buyers.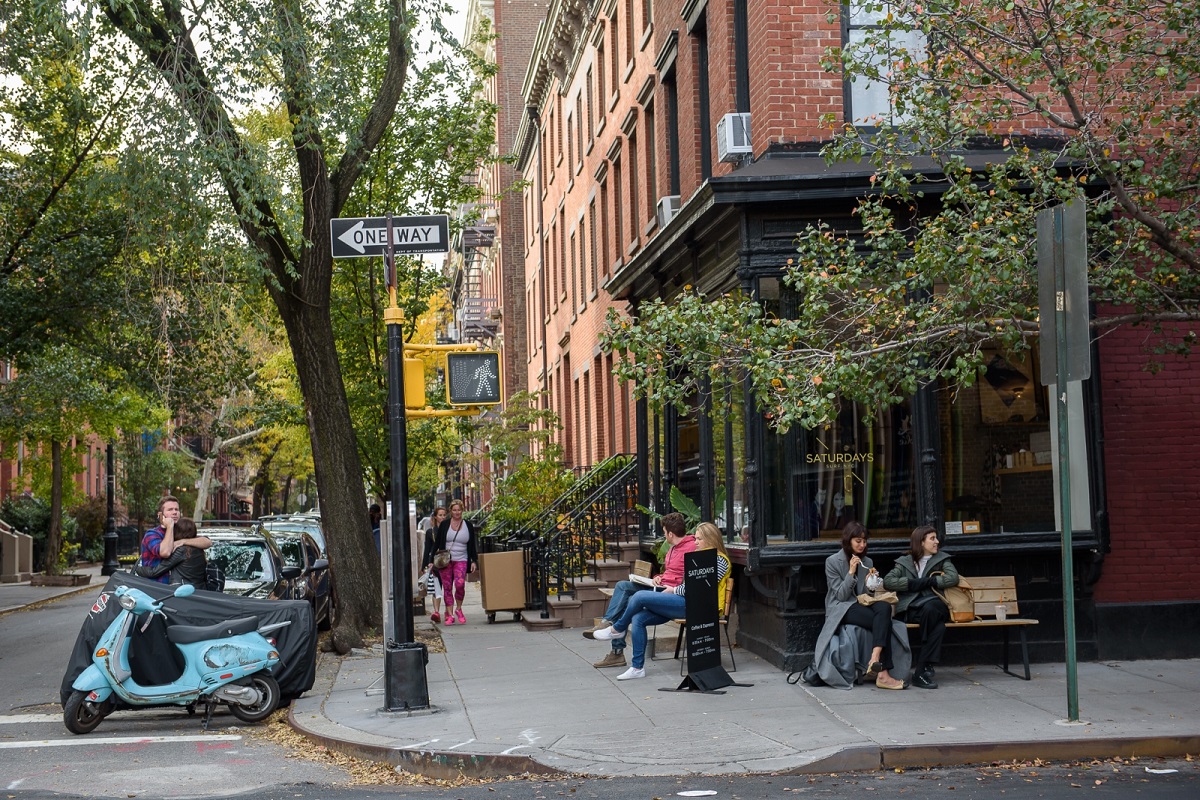 "Location matters to different people for different reasons — whether you want to be close to the action, like restaurants and museums," says Mihal Gartenberg, a licensed associate real estate broker with Coldwell Banker Warburg and a StreetEasy Expert. "Others may want to live near a park or the subway."
With over 300 neighborhoods spread across five boroughs, you'll probably want to choose more than one to search in, or a larger area, e.g. Upper Manhattan or North Brooklyn. You can learn about dozens of NYC neighborhoods in StreetEasy's Neighborhood Guides.
But before you get your heart set on anything, check the StreetEasy Data Dashboard for median asking prices by neighborhood, and see what's realistic for your budget. You can also use the dashboard to look at total sales inventory in a neighborhood, and how much of it fits your ideal number of bedrooms and property type (more on this in the next section).
How to Choose the Best NYC Neighborhood for YOU
LEARN MORE
Think about what's important to you in a neighborhood, and what kind of lifestyle you're seeking. Also keep in mind that there are unique things to consider in a city like New York. Some key factors:
Public transportation: which subways, buses, or ferries serve the area?
School districts
Parks
Noise levels
Grocery stores
Conveniences: bodegas, drugstores, laundromats, banks, etc.
Restaurants, bars, and shops
Gyms and fitness studios
How dog-friendly is the neighborhood?
How bike-friendly is it?
(You can even filter for some of these considerations in your StreetEasy search — learn how!)
Another piece of real estate wisdom: buying a home is all about compromise, and location is one element you can trade off. In fact, many New Yorkers are trading off proximity to Manhattan for affordability and more space.
"For example, the Upper East Side area east of Third Avenue is less expensive than the part west of Park Avenue or even the Upper West Side," says Gartenberg. "So, do you care about getting more bang for your buck or the zip code? By compromising, you can find some deals that might not come to your attention otherwise."
The Difference Between Condos, Co-ops, Condops, and Townhouses
While figuring out how to find your dream home in NYC, you'll probably come across the terms condo, co-op, condop, and townhouse. What's the difference? Is one type better than the other? Which one is right for you? Here's what you need to know.
Co-ops: Pros and Cons
Co-op is short for "cooperative." A co-op is a residential building in which a corporation owns the building, and each apartment owner actually owns shares of the corporation. The larger the apartment, the more shares you own, and the more shares you own, the more taxes you'll pay. This handy guide dives into specifics, as does this video from StreetEasy Home School.
Most for-sale residential units in NYC are co-ops. The city estimates there are twice as many co-ops than condos at a given time, so you'll have plenty of options to choose from. However, if you're searching for a home on StreetEasy, you'll notice a more even split between co-op and condo listings.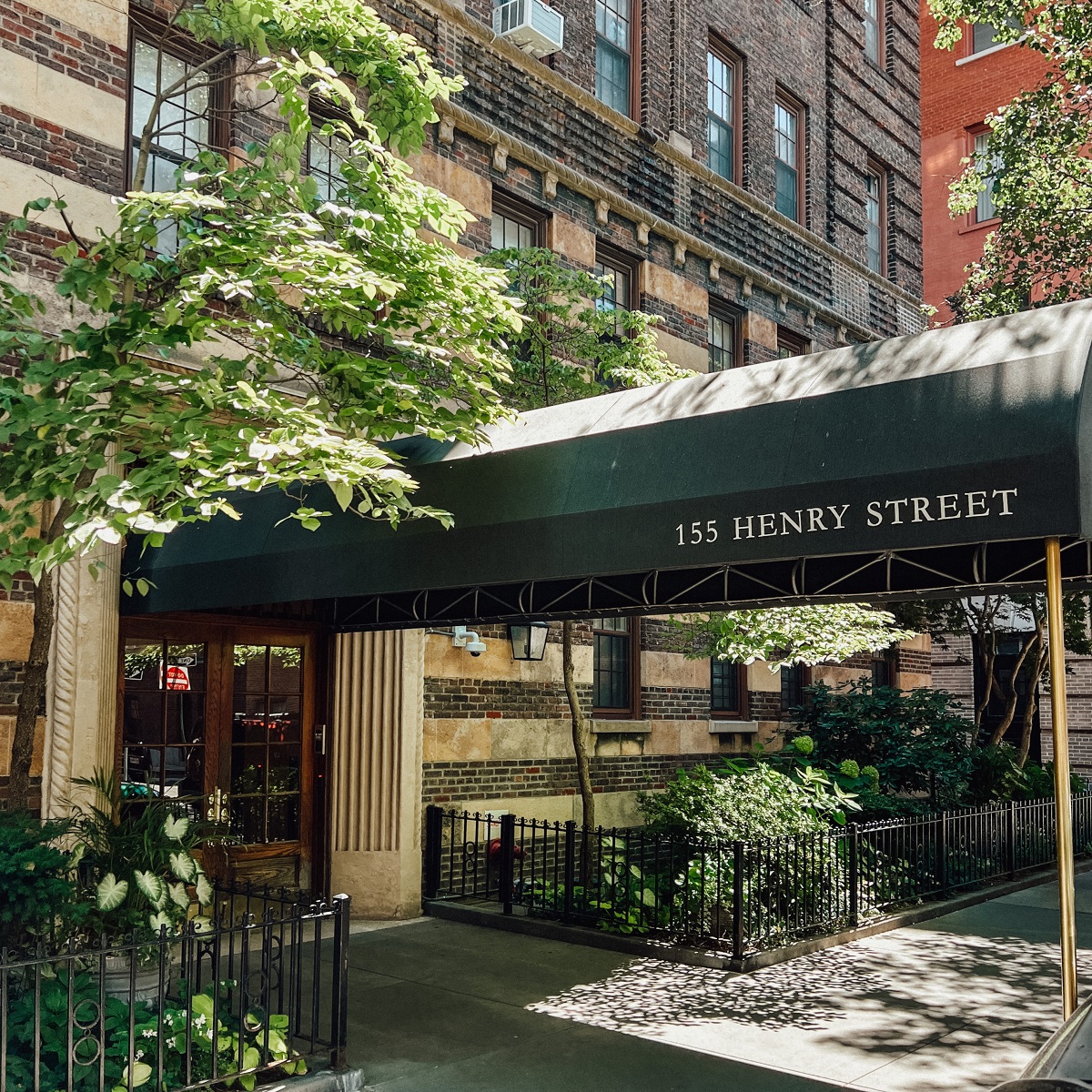 When thinking about co-ops, it's important to weigh the pros and cons. "Co-ops come with restrictions. Many buildings don't allow subletting, for example. But they are typically cheaper than condos," says Gartenberg. Most co-ops allow a 20% down payment and 80% financing, and have lower closing costs than condos. On the flip side, some require up to 50% down and substantial liquid assets after purchase — which can rule out many buyers.
Other key things to note about co-ops:
Usage rules: Each co-op building has rules restricting how the apartments can be used, like whether it can be a pied-à-terre (a secondary residence), or if it can be subleased.
The co-op board: A co-op board is a volunteer organization of shareholders, elected by fellow shareholders, that oversees the purchases, sales, and house rules for the building. Potential buyers must be approved by the co-op board, and they can reject purchasers without a specific reason. "The buyer does not fit the financial profile of the building" is a common one.
Bonus Tip: Looking for a better deal on a co-op, and a simpler buying process? See if you can get your hands on a sponsor unit, which is a unit that's on the market for the first time. Though hard to find, sponsor units allow you to sidestep the usual co-op board approval process. You can filter for sponsor units in your StreetEasy search.
Co-ops also have maintenance fees.
Understanding Maintenance Fees
When wondering how to find your dream home, if you're considering a co-op, this is arguably one of the top things to keep in mind. Maintenance fees cover a co-op building's operational expenses, such as paying the staff, property taxes, and upkeep. It also typically includes insurance, heat and hot water, gas, decorations, pest control, trash, snow removal, and more, as well as the underlying mortgage (and interest) on the building.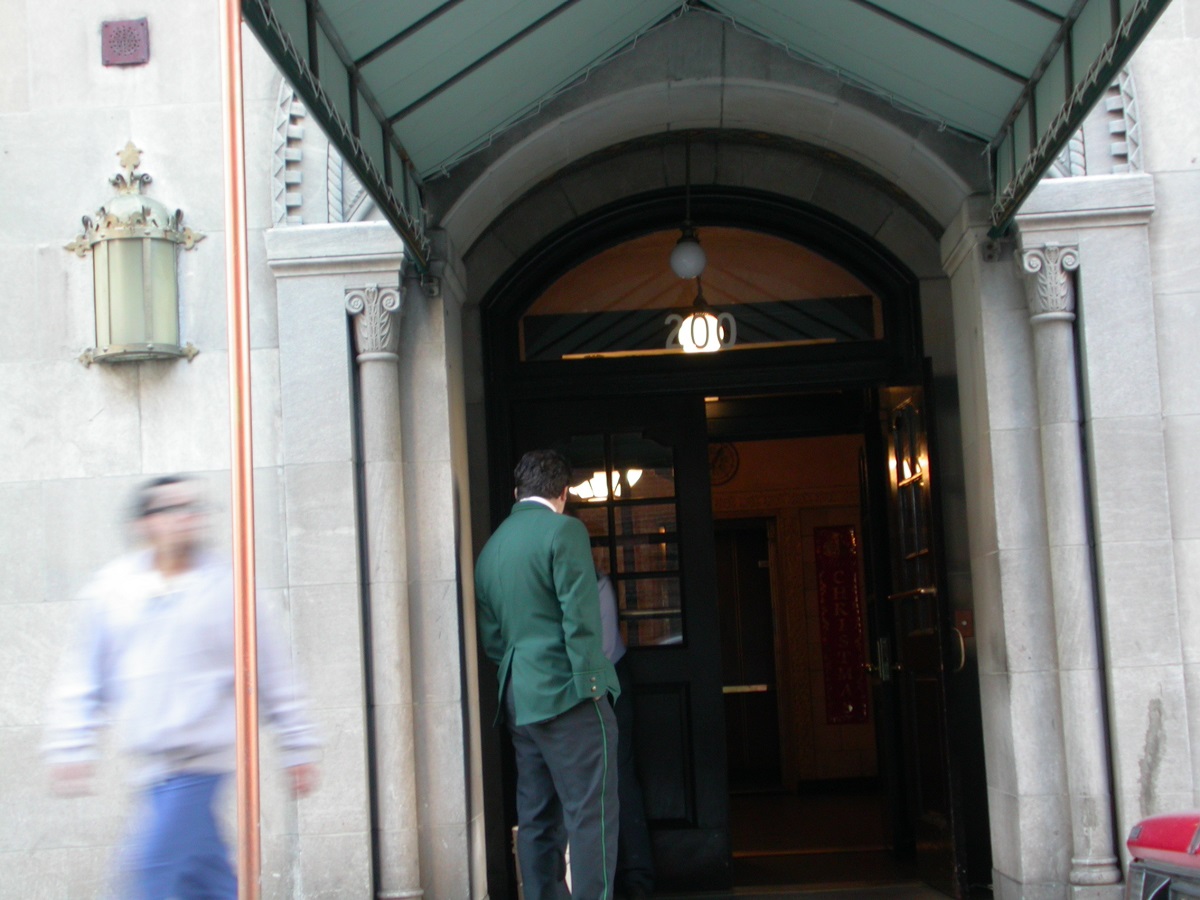 "At year's end, the shareholders receive a statement revealing the interest expense they paid toward the underlying mortgage, providing them a tax deduction from their income taxes," says broker and StreetEasy Expert Gerard Splendore of Coldwell Banker Warburg. "This is a benefit of living in a co-op."
How much your maintenance fees cost is based on several things, including:
Size of the apartment (square footage, number of bedrooms, and number of rooms)
Floor level (the higher, the more costly)
Views from your unit
Condos: Pros and Cons
Condos put the "real" in real estate, in that each unit has its own deed — and tax bill. As a condo owner, you own the apartment free and clear. "Since condos have few (if any) ownership restrictions, it's the easiest real estate asset to own and manage, but it's also the most expensive," says Gartenberg. They have higher closing costs than co-ops, too.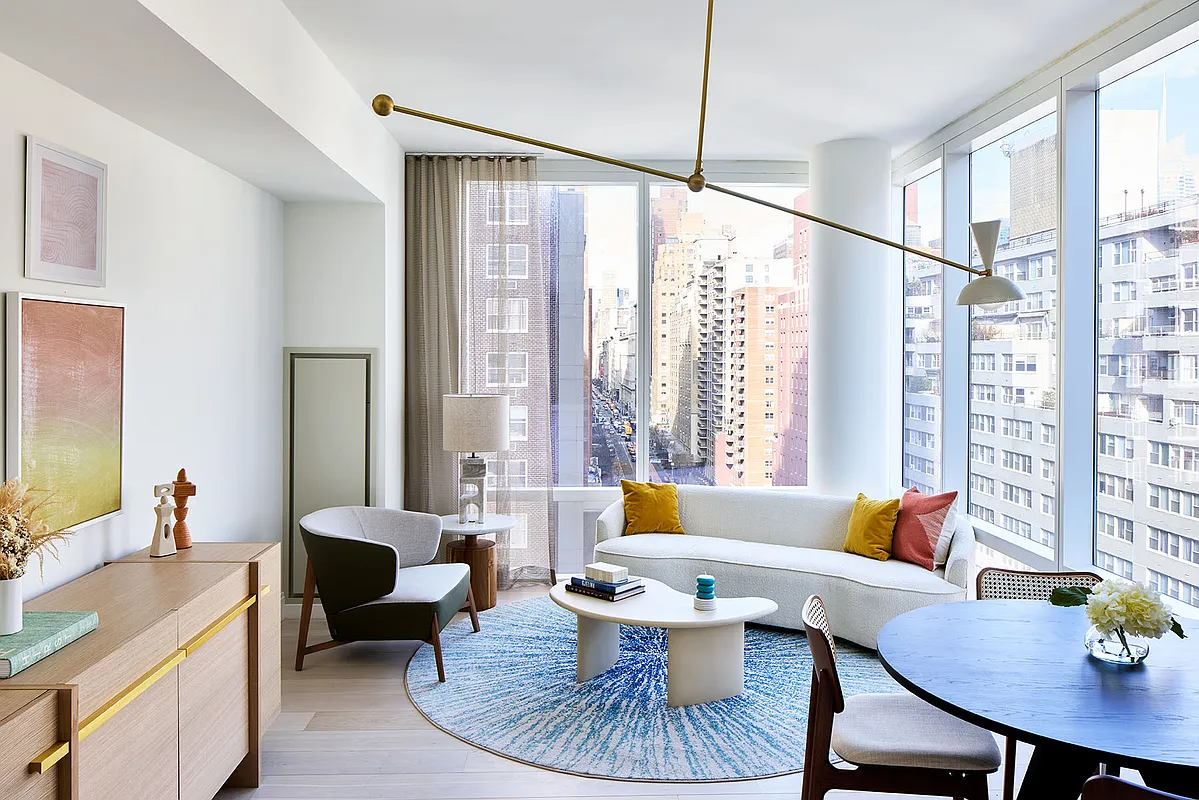 Here are some other important factors to consider:
There are still some regulations: Like co-ops, condos have boards, and owners are subject to the board's terms, rules, and regulations. They're usually less strict than co-op boards, though.
They offer more flexibility: Condos may require as little as 10% down and allow 90% financing, can be used as part-time residences, and can be subleased to renters. Condo boards also do not have as much ability to reject purchasers as co-op boards do.
They tend to be newer: If you prefer to live in a more recently constructed building, a condo is your best bet.
They may have more amenities: Condo buildings, especially new developments, tend to have more numerous and modern amenities than their co-op counterparts. They're also more likely to have contemporary sought-after features like central air conditioning and in-unit laundry.
Condos come with what are called common charges.
Understanding Common Charges
Like maintenance fees, common charges are the operational expenses that condo owners pay to fund the building's day-to-day operations. Condo owners pay their tax bill directly to the city or through their mortgage lender.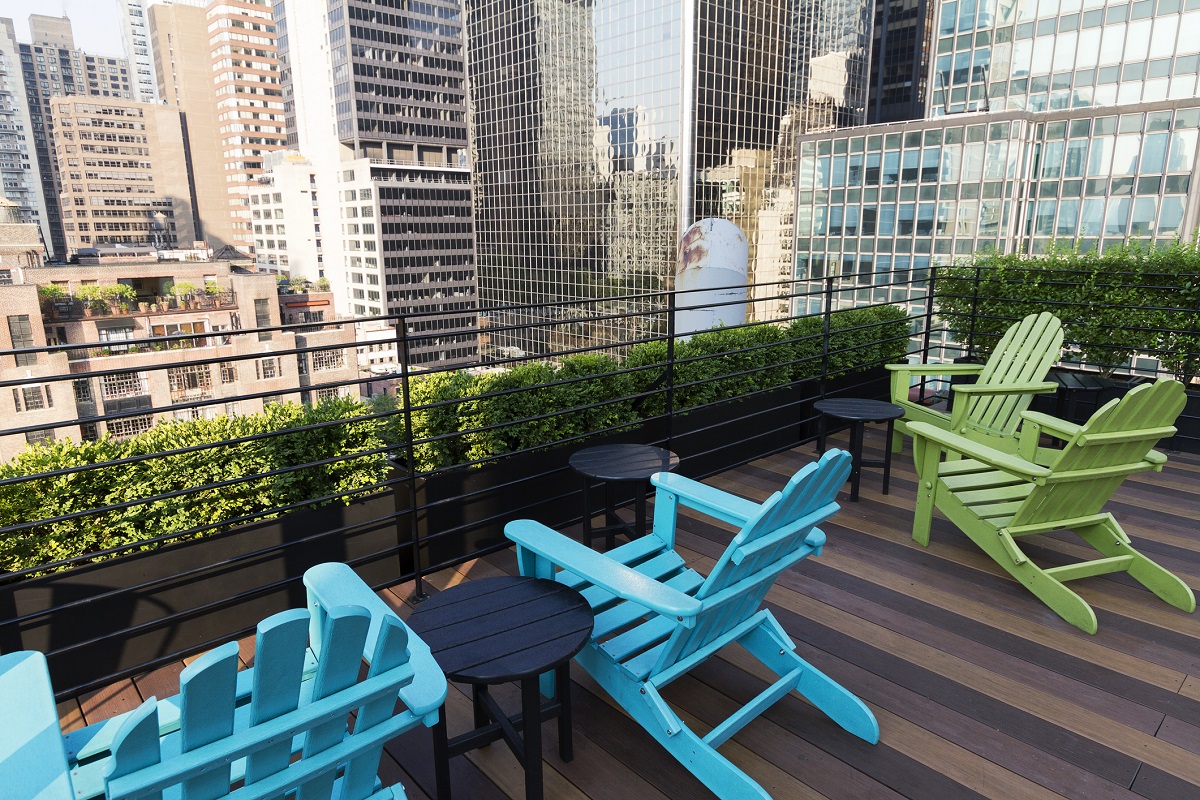 Before you get comfortable with the monthly mortgage payment and common charges for a building, heads up: operational expenses and real estate taxes tend to go up over time, according to Gartenberg. "As union contracts get renegotiated and the city needs more money, the bills will ultimately go up. Don't buy thinking that the cost will remain static," she advises.
Condops: Pros and Cons
A condop, as the name implies, is a hybrid of a co-op and a condo.
"Urban first-floor housing units are less desirable, less sellable, and less profitable than higher floors due to noise, security concerns, light, and privacy," says Splendore. As a result, "many residential buildings will house commercial space such as physicians' or professional offices, retail space, or a parking garage on the first floor, requiring a condo for the commercial spaces and a co-op for the residential spaces above."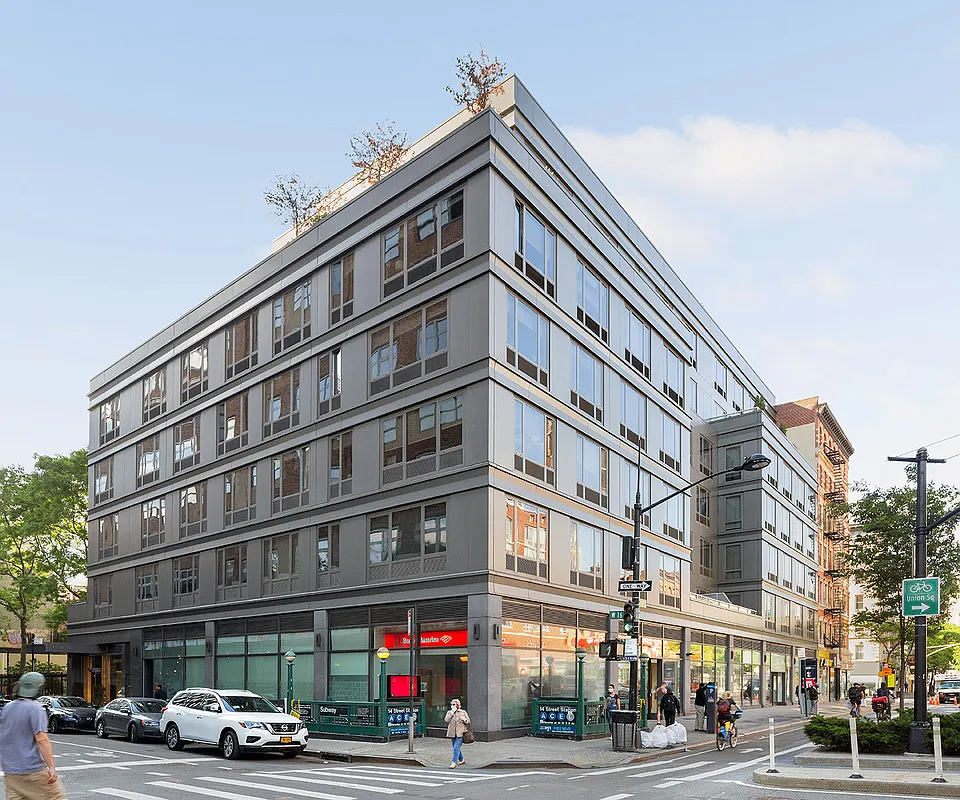 In a condop, the residential units function as a co-op, and the commercial space is administered like a condo. So, the pros and cons are similar to those of co-ops, as well as the application and approval process. Condop owners own shares in the building — just like co-op owners — and pay maintenance fees that include taxes.
Townhouses: Pros and Cons
A townhouse is the closest thing NYC has to a single-family home, but at least one of the walls is shared with another building. If you dream of a residence in the city that feels most like a traditional home, a townhouse is the way to go — if you can afford it. The townhouse market is very expensive and competitive, so make sure you have an experienced buyer's agent, perhaps even one who specializes in townhouse purchases.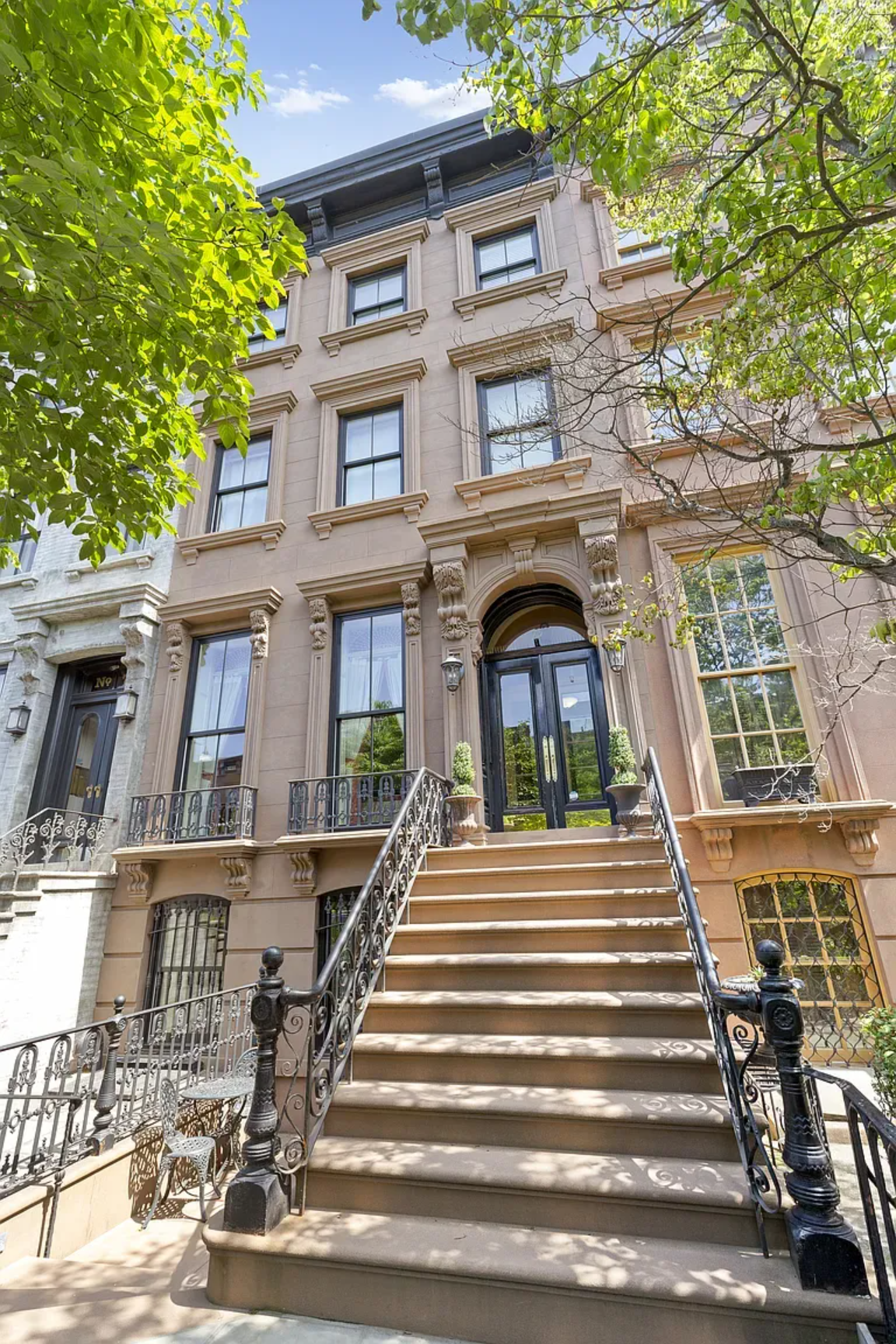 The major pro of owning a townhouse is that you own the entire building, so you get to make the rules, there is no board to deal with, and you have the utmost privacy and autonomy. However, owning the building also presents some cons, as it means you're fully responsible for it, financially and operationally. That means taxes, fees, trash removal, maintenance, shoveling snow, etc. all fall on you.
What Does "Pre-War" Mean in NYC Real Estate – and Why Is It So Coveted?
In your quest to find your dream home in NYC, you may notice listings described as "pre-war." This means the home was first constructed before WWII, typically between 1900 and 1939, although sometimes as far back as the 1880s.
While you may think a nearly 100-year-old home would be less desirable, pre-war apartments are highly coveted in New York City. They're widely considered to be charming, classic, and elegant.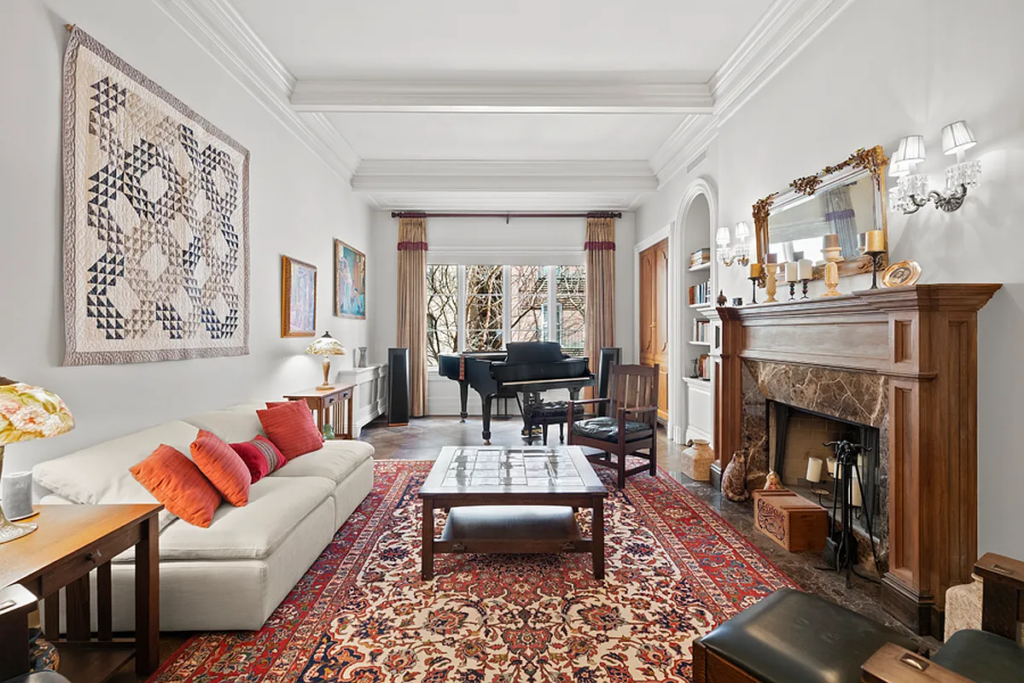 Pre-war homes also contain many sought-after features and characteristics, such as:
Spacious, well-proportioned layouts with formal living and dining rooms, a large foyer, wide hallways, larger bedrooms, and higher bedroom counts
High ceilings
Original hardwood floors
Large windows
Ornate architectural details, such as crown molding and ceiling medallions
Built-in bookcases and shelves
Brass fixtures
Wood-burning fireplaces
Pre-war homes that contain a lot of these coveted features, and generous square footage, tend to come with high price tags. However, not all pre-war units are created equal, and there are modestly priced ones out there to be found. On StreetEasy, you can filter for pre-war properties in your search.
There are drawbacks of owning a pre-war home, and they're not for everyone. Their unique layouts can be downright bizarre and tricky to furnish and design. The kitchen, bathrooms, and closets are often small, and central air conditioning is rare. With all those years and history also comes great responsibility — that is, in the form of renovations and repairs — so be sure to factor that into your dream home calculations.
Looking for a Newer Apartment? Buying in a New Development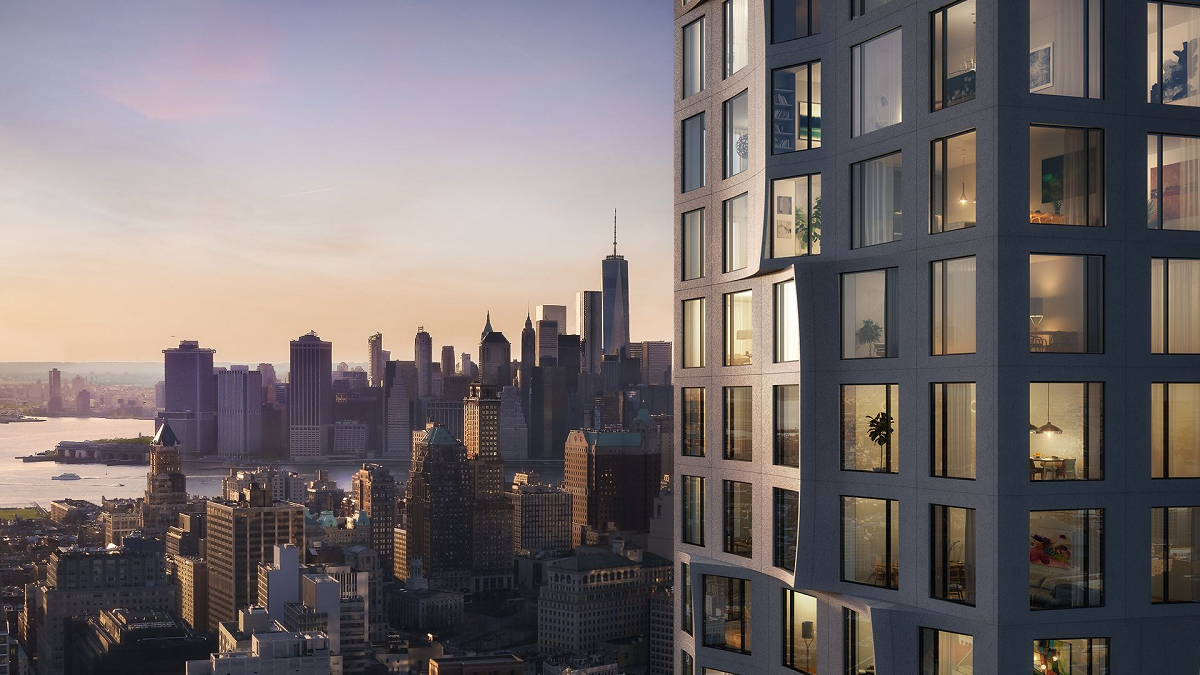 A pre-war home appeals to many people for many reasons. But, if you're the kind of buyer who prefers a contemporary, modern look and feel, your dream home may be in a new development.
There are advantages to buying in a new construction building, and the barriers to entry can actually be lower. To entice buyers, some developers offer unique in-house financing options and lower down payment requirements, especially if the building hasn't been completed yet. That's right — you can even buy (or look into buying) a unit in a new development before construction is finished!
That said, you'll want to consider these factors:
What's the reputation of the developer? "There have been situations with boutique buildings where the developer does not maintain their own financial obligations," says Gartenberg. "If that happens and the developer no longer pays their share toward common charges on the unsold units, the current residents will need to pick up that burden." You can read up on various developers in sources like The Real Deal and Crain's New York.
Are you prepared for some ongoing construction? "Buildings settle, and it can take some time for cracks and defects to appear," adds Gartenberg. "It does not mean someone should not buy in a new development, but rather that they should go into it with their eyes open."
New developments are more likely to be condos, so make sure you're open to buying a condo and know what that entails.
Are you on a specific timeline for purchasing and moving in? Timing is a concern with new construction. If the project is not yet finished, there can be delays that push out the completion date, setting back your timeline by months.
In short, there can be a few unknowns when purchasing in a new development, but many buyers still find it to be worth the investment. If you think that's you, you can filter for new developments in your search on StreetEasy.
Brooklyn Homes Under $1.5M on StreetEasy Article continues below
How to Use StreetEasy to Find Your Dream Home
Now that you've hopefully identified what you're looking for in a home, it's time for the fun part: finding it!
You can use the StreetEasy website, or the StreetEasy app for iOS or Android, to browse thousands of NYC homes for sale. However, you'll want to use our various search filters to narrow down your results and close in on your dream home. When you set your search criteria using filters, we'll only show you homes that fit these criteria.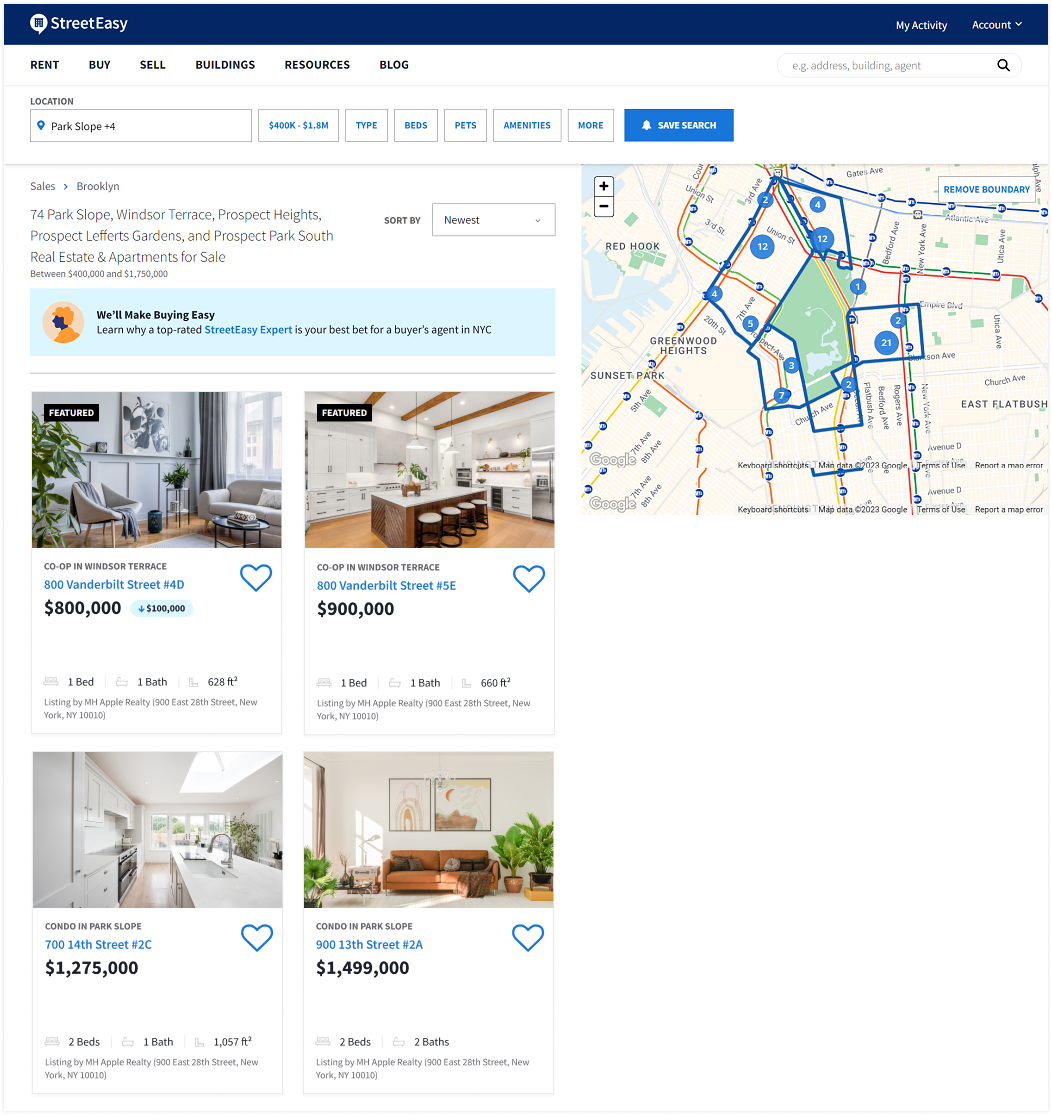 Here's how to do it:
1. Create a StreetEasy Account (If You Haven't Already)
The best way to personalize your search is by creating a StreetEasy account. Just click Sign In / Register in the upper right corner of the StreetEasy site and follow the instructions.
Once you've created your account and signed in, go to Account > Profile and scroll down to Moving details to tell us more about your needs. The more information you provide, the more we'll customize your experience and point you toward StreetEasy products and services that will help you in your journey.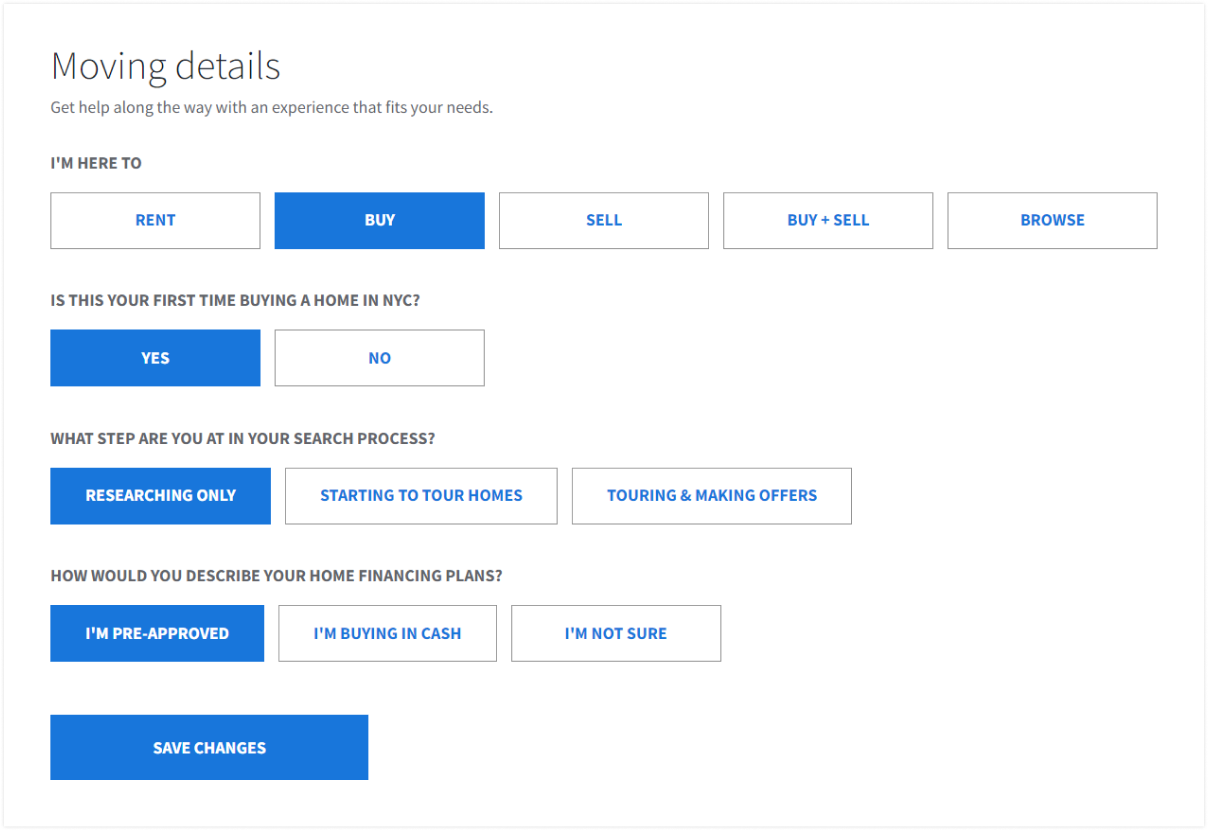 2. Select Neighborhoods to Search
On the StreetEasy homepage, go to the housing search bar and make sure you've selected Buy. Then go to the Location section and select the neighborhoods or boroughs you'd like to browse for homes in.
If you prefer to use a map view, click See all neighborhoods and select neighborhoods directly from the map, or from the list.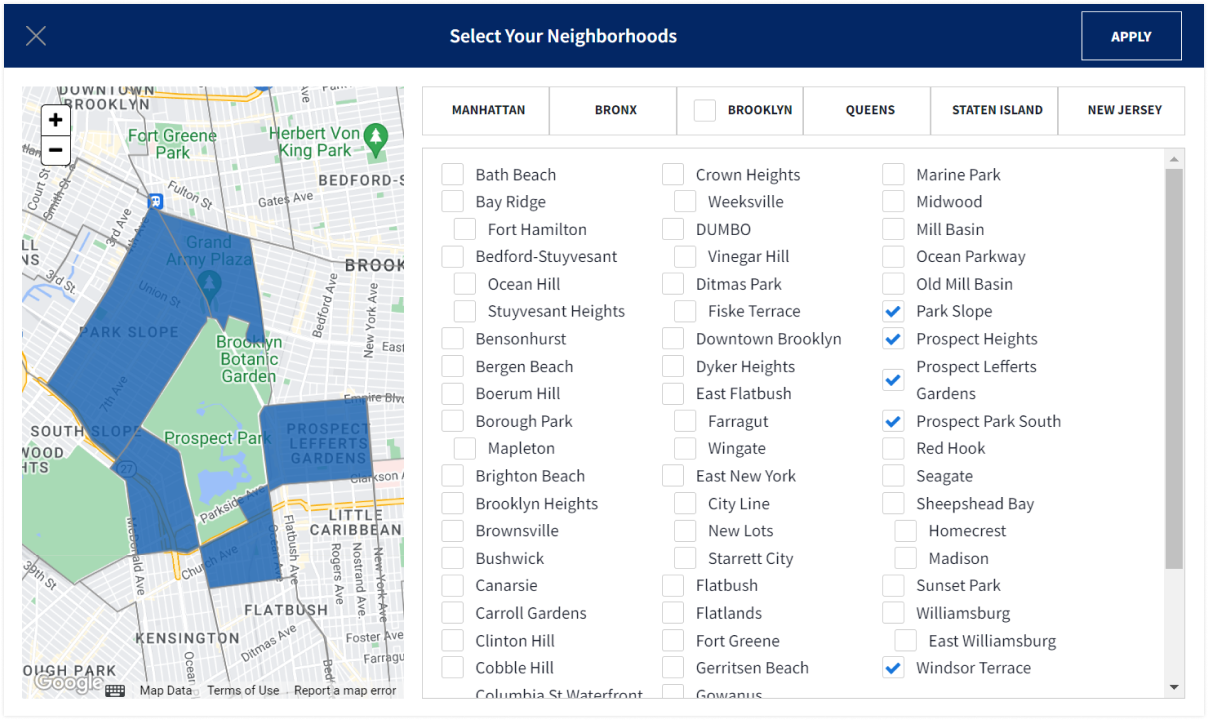 3. Set Your Price Range
Select a minimum price (optional) and a maximum price. You can use the dropdown list, or type in your own numbers if you'd like to be more precise.

Click the blue search button when you're ready to bring up your results!
4. Further Customize Your Search
Above your results, you'll see the search bar with your selected neighborhoods and price range, plus some additional options.

Use these options to further customize your search results:
Type: Condos, Co-ops, Houses, Multi-families
Beds: Studio, 1, 2, 3, 4+
Pets: Any, Pets Allowed
Amenities: Select the unit and building amenities you'd like your home to include. Toggle on "Must-have" if you'd only like to see homes that have this amenity, or toggle it off if you're more flexible.
More: Set advanced parameters for things like bathrooms, virtual viewing, square footage, maintenance fees, and more. You can filter for pre-war or new development buildings, or set a range for year built. Looking for a sponsor unit? Select it under "Sale types". Define custom areas to search in based on building, zip code, school zone, or your own custom-drawn boundary. Lastly, go to "Transit lines" to select the subway lines you'd like your home to be near.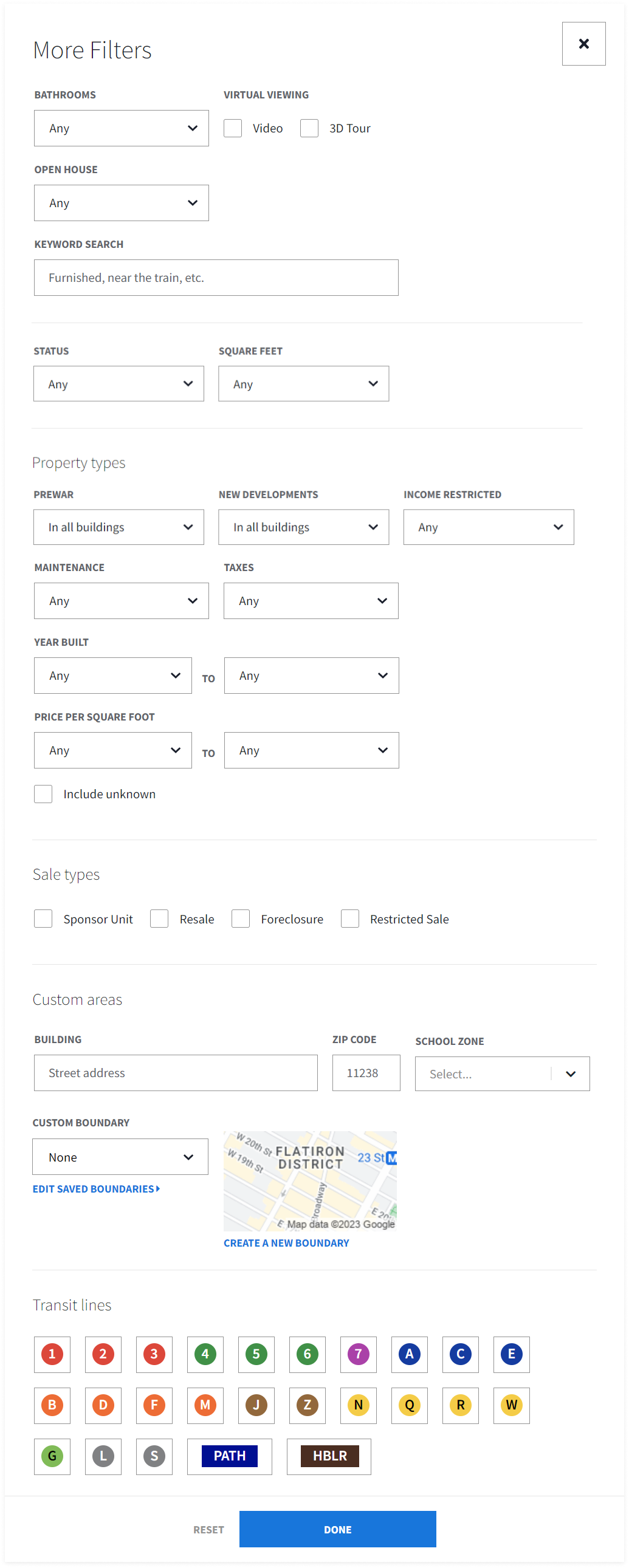 5. Save (and Track) Your Search
Once you've customized your search parameters to your liking, click the Save Search button. That way, you can come back to this search whenever you want without having to reenter all of the criteria.

You may save multiple searches. To view or modify your saved searches, go to My Activity > Saved Searches.
Want to track the listings in your saved searches? You can receive an email whenever new listings fitting your saved search criteria hit the market, or for important updates like price changes. Go to Account > Notifications and opt into email notifications for each search. For push notifications to your phone, open the StreetEasy app and sign into your account, then go to Profile > Settings > Notifications and opt into push notifications for your saved searches.
Queens Homes Under $1.5M on StreetEasy Article continues below
6. Save (and Track) Your Favorite Homes
When you come across a dream home contender, be sure to save it! Just look for the Save button on the listing page.

You can also track your saved homes through notifications. Go to Account > Notifications and opt into push and/or email notifications for your saved homes when there are price changes, open houses, listing status updates, etc.
Bonus Tip: If you're home shopping with a partner, use the Share button to send them a listing via email.
Learn more about how successful buyers use StreetEasy to find their ideal home.
How to Read a Floor Plan
Knowing how to read a floor plan is essential when zeroing in on your dream home. They supplement the information provided by a listing's photos, videos, and description. You may think you've found the one, but the floor plan will reveal important details, including potential noise levels, the number of closets, and how much natural light the unit will get.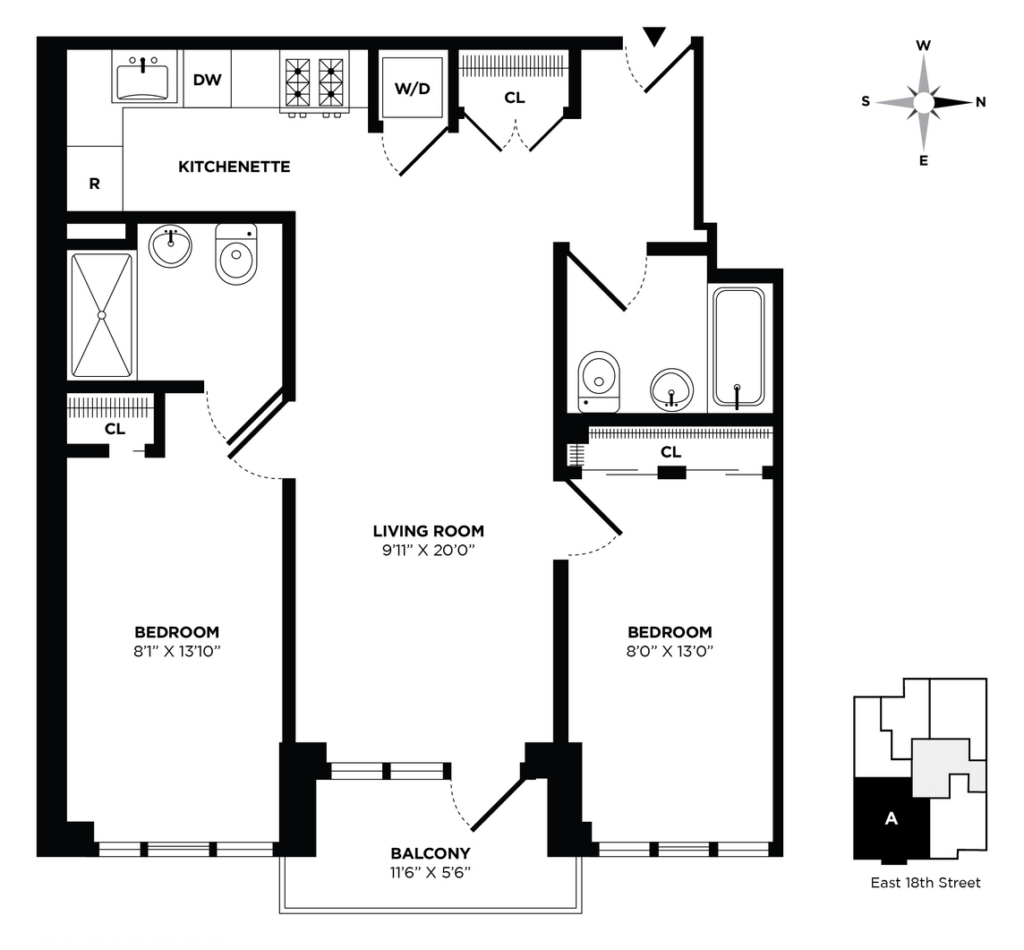 Here are some things to keep in mind when examining a floor plan:
Bedrooms: If they're right next to each other, there may be privacy and noise issues.
Windows: Make a note of where they're located, and find out the building's orientation by looking for a compass on the floor plan. This will help you gauge how much sunlight the unit will get, based on where the sun rises and sets. A room with south-facing windows will get plenty of light throughout the day.
Doors: Which way do they swing?
Railroad layout: A railroad unit with two bedrooms on opposite ends of the apartment is great for privacy, but if they're next to each other, someone's bedroom will essentially become a walk-through to get to the other rooms.
Dimensions: Floor plans typically include each room's dimensions and, ideally, ceiling heights. However, do not take it as a guarantee that they're correct. "Bring the floor plan to the residence and walk through the apartment, using it as a map, so you have an accurate understanding of the space," says Splendore.
Closets: "CL" indicates a closet. Note their relative size, location, and if any are walk-in.
Features: Look out for features like a dishwasher (DW), bathtub, or the holy grail: an in-unit washer/dryer (W/D).
StreetEasy includes floor plans on most listings, but if you can't find one, ask the listing agent or your buyer's agent (if you have one). Or, you can request a copy of a building's floor plan online from the Department of Buildings.
Ready to Buy, Or Need More Help Searching? Find a Buyer's Agent
You don't have to go through the home buying (or shopping) process alone. A great buyer's agent can help you find exactly what you're looking for — and seal the deal. A buyer's agent is a licensed real estate agent who represents you, the buyer, in the home purchasing process, and is compensated by the seller at closing.
Even better, you can work with a buyer's agent who is also a StreetEasy Expert. Experts are agents trusted by StreetEasy who have verified experience helping buyers similar to you, with deal history and expertise in your desired neighborhoods, buildings, or property types. We measure their performance to ensure you receive top-notch service.
There are a few ways to connect with an Expert buyer's agent. For one, on a listing you're interested in, click Schedule a Showing or Ask a Question. This will bring up a contact form you can use to send a message to the Expert on that listing.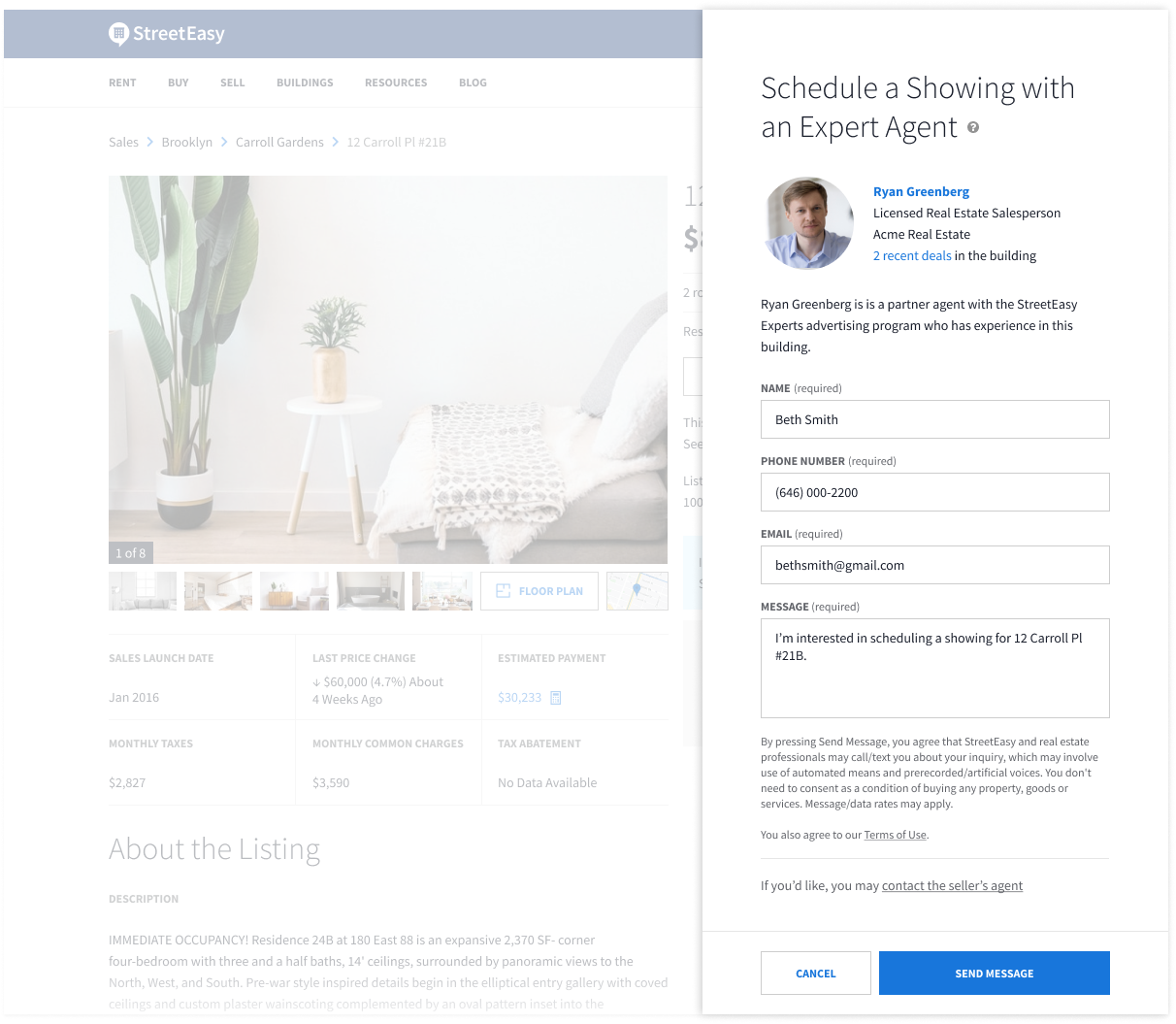 Or, when you're browsing search results, scroll down and look for this banner:

Finally, for an even more personalized experience, you can contact the StreetEasy Concierge and tell them about your needs. Using this information, the Concierge will provide you with hand-picked recommendations of Experts who are well suited to help you find and buy your dream home.
Disclaimer: StreetEasy is an assumed name of Zillow, Inc. which has a real estate brokerage license in all 50 states and D.C. See real estate licenses. StreetEasy Concierge team members are real estate licensees, however they are not your agents or providing real estate brokerage services on your behalf. StreetEasy does not intend to interfere with any agency agreement you may have with a real estate professional or solicit your business if you are already under contract to purchase or sell property.