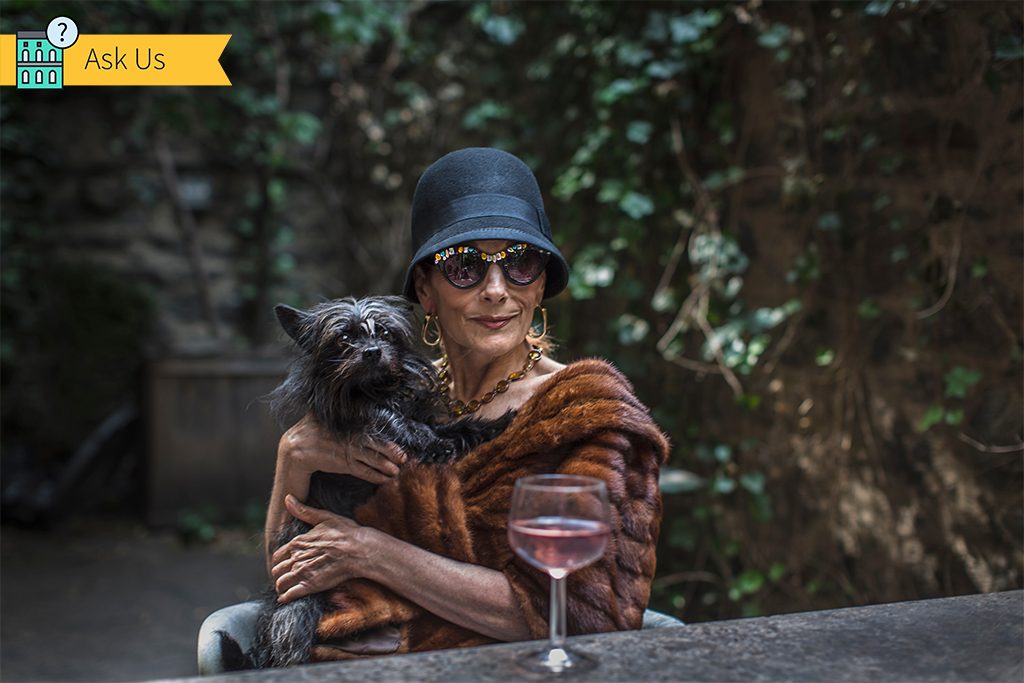 Question: What is the snootiest part of New York City? Still the Upper East Side?
— Social Climbing in Sutton Place
Dear Social:
Snooty is mainly in the eye of the snubbed. It was, after all, that Marx (Groucho, not Karl) who would have said: "Why would I want to live in a place that would have me as a neighbor?"
So can anyone quantify snootiness? Let's see:
Income: No problem. Everyone can agree that the snootiest are usually the wealthiest. So here's a whopper of a surprise. The wealthiest ZIP code in New York is 11363, which any New Yorker worth his or her MetroCard will immediately realize isn't even in Manhattan. It's Little Neck, Queens! Indeed, of the 10 wealthiest ZIP codes in the city, just three are in Manhattan: 10022 in Midtown East and 10021 and 10028 on the Upper East Side. Queens: 10.
Property values: OK, what about the price of a home? That should whittle things down and separate the hoi from the polloi, yes? As might be expected, Manhattan rules in this category of snootiness. Eight out of the top 10 most expensive neighborhoods are in Manhattan, with downtown far eclipsing either of the upper sides of the island. The most expensive neighborhood is NoHo, with a median sales price in the first quarter of this year of $4.8 million. Other downtown neighborhoods at the top of the heap: Tribeca, SoHo and NoMad. The Upper East Side's Carnegie Hill neighborhood comes in at No. 6 on the list (behind Brooklyn's Carroll Gardens … Brooklyn!) at a mere $1.9 million. Downtown: 10.
Super rich: Maybe ZIP codes don't tell the whole story. Let's get small and take a look at a couple of really snooty buildings. Start here at the legendary 740 Park Avenue co-op, where there are currently two apartments for sale — one of which is Treasury Secretary Steve Mnuchin's 12-room combine on the eighth and ninth floors, for just $32.5 million ($17,000 maintenance). The entire building has only 31 apartments. Neighbors include Woody Johnson (Johnson & Johnson and the Mets), David H. Koch (Koch Industries) and Stephen A. Schwarzman (Blackstone Group). BTW: No financing allowed.
Across the park, the arriviste 15 Central Park West is taking some of the high-society limelight away. The 202-unit building is a condominium, so it's not quite as deep into the snoot-range as 740 Park. Still, the $29.5 million price tag for unit 34A, which overlooks the park, provides its own kind of selectivity. The neighbors include fashion designer Elie Tahari, actor Robert De Niro, baseball's Alex Rodriguez and former Goldman Sachs CEO Lloyd Blankfein. All of whom will no doubt suffer next year, when the building's 421a tax abatement expires.
Author Michael Gross has chronicled the great and not-so-great moments of both buildings. I say 740 gets the nod here. UES: 10.
Trendsetters: Let's face it, it's been a long, long time since anyone has looked for the culture's cutting edge in Manhattan. Even Woody Allen films outside the city these days. No need for a discussion, and no argument here. Brooklyn: 10.
Getting the picture now? One man's looking-down-his-nose exclusivity is another's fodder for psychotherapy. Snooty is as snooty does. I'd say just about everywhere in New York has some claim to snootiness.
Except for Riker's Island. That's where I draw the line. They let the worst sorts of people in there.
David Crook is a veteran journalist and author of The Complete Wall Street Journal Real-Estate Investing and Homeowner's Guidebooks. Do you have a question about anything real estate-related in NYC? Write him at askus@streeteasy.com. For verification purposes, please include your name and a phone number; neither will be published. Note: Nothing in this column should be considered professional legal advice. If you have a legal issue, consult an attorney.
—
Hey, why not like StreetEasy on Facebook and follow @streeteasy on Instagram?