The L Train Shutdown
A StreetEasy series on the effects of the L Train Shutdown planned for April 2019: How it will affect homes and residents along the line, and how they're responding.
See the full series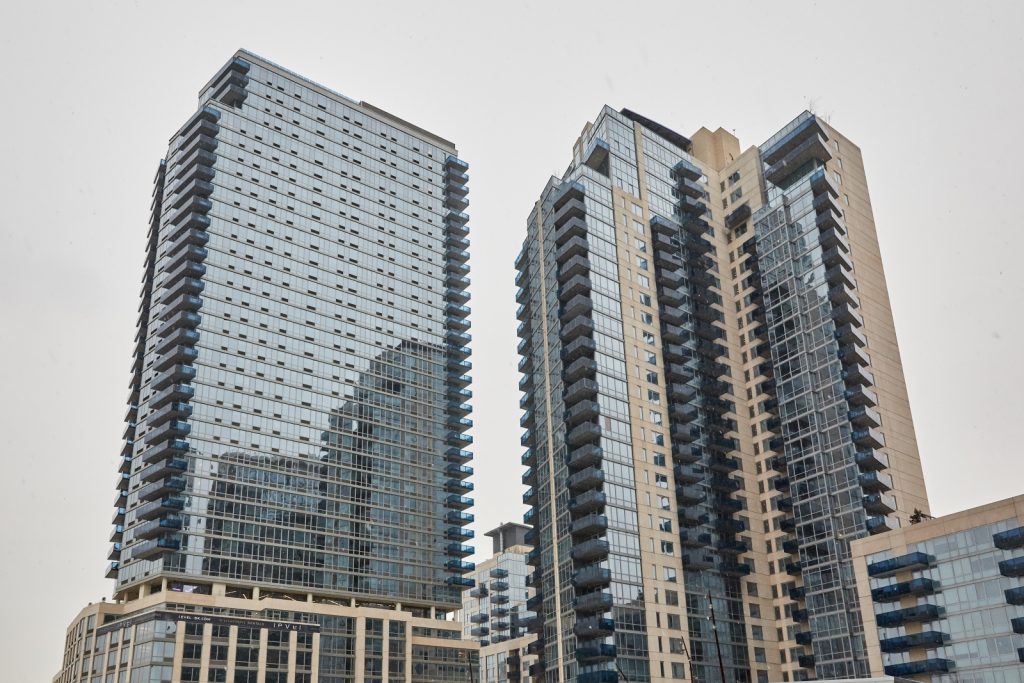 All this week, StreetEasy is covering the L train shutdown planned for April 2019, reporting on its impact on the housing market and how those affected plan to respond. Our coverage is running now to help readers make housing decisions well in advance of the shutdown. See all our L train shutdown coverage.
With the L train shutdown more than a year away, the Williamsburg rental market at large is showing few signs of impending doom. But as the end of train service between Brooklyn and Manhattan approaches, managers and brokers in Williamsburg's new high-end buildings say they're hearing more questions from residents — questions about commuting and about rents.
Nile Lundgren, the exclusive broker for the Lewis Steel building at 76. N. 4th St., says his property is doing well, but acknowledges the shutdown is clearly on people's minds. "[Tenants] feel they have more bargaining power," Lundgren says. And perhaps they do: "We might be renting $100 lower for some units."
Stella Taylor, a community manager at one of Equity Residential's luxury properties in Williamsburg, said tenants in the building where she works are also asking about the L train, especially those whose leases will be up for renewal.
But price cuts are, for landlords, a last resort. The more immediate concern is making the post-shutdown commute easy for residents. The MTA estimates that 80 percent of the 225,000 riders who travel through the L train's Canarsie Tunnel into Manhattan every day will take other subways after April 2019, mainly the J, M, Z and G trains. In anticipation of this shift, many luxury apartment buildings in Williamsburg are planning to offer free shuttles to stations on these lines.
Jeffrey E. Levine, founder and chairman of Douglaston Development, which manages three luxury waterfront properties in Williamsburg (the Edge, Level, and 1 North 4th Street), says all his buildings will have shuttles to collect residents at their lobbies and bring them to stops on the JMZ or G lines. Meanwhile, the luxury building 325 Kent will also launch a shuttle service to take residents to the J and M trains, according to spokesman John Thomey. Lundgren, of Lewis Steel, also says his building will likely provide shuttle service; Taylor's firm is looking into it, too.
A Bus or a Boat?
Levine, of Douglaston Development, is looking fondly these days at the ferry stop just yards away from his three properties. As part of the city's plan to mitigate the L shutdown, it will add new ferry service from North 6th Street in Williamsburg to Stuyvesant Cove at East 20th Street and Avenue C in Manhattan. For Levine's tenants, that's another mode of transportation to Manhattan that's "right at our footstep," he says.
Meanwhile, buildings like 325 Kent and Lewis Steel are so close to the ferry terminal that tenants can easily walk.
Levine acknowledges that "because there has been an increase in supply [of waterfront luxury buildings], there is a softness in the market," citing competition from Long Island City developments, too. But he doesn't connect that softness to the upcoming L shutdown. He doesn't think a 15-month closing of the L will diminish Williamsburg's standing as one of the most desirable places to live in Brooklyn, if not all of New York City.
'Not a Big Deal'
Levine's newest building, the 40-story 2 N. 6th Place, is still renting according to projections. And aside from offering one month free on a 13-month lease, or two months free on a 26-month deal — a common arrangement in today's Williamsburg — his firm isn't making other concessions, like reduced rent. (325 Kent also offers one free month out of 12.)
One local Williamsburg realtor, who asked not to be identified, went so far as to say that "[The L train closure] is not a big deal. There's a lot of fear-mongering. It's Williamsburg. Everyone bikes or takes Uber here anyway."
Undoubtedly, people living in Williamsburg who commute to Manhattan will have to adjust. But it may not be so bad for those living in a building with free shuttle service or ferry access.
Levine fears the L train closure will be detrimental to local retailers, because Williamsburg will get fewer visitors from Manhattan and out of town. But he isn't worried about Williamsburg residents leaving.
"It may bring back a quiet quality of life here," he says.
>>  See more of StreetEasy's L train shutdown coverage.
—
Hey, why not like StreetEasy on Facebook and follow @streeteasy on Instagram?