The L Train Shutdown
A StreetEasy series on the effects of the L Train Shutdown planned for April 2019: How it will affect homes and residents along the line, and how they're responding.
See the full series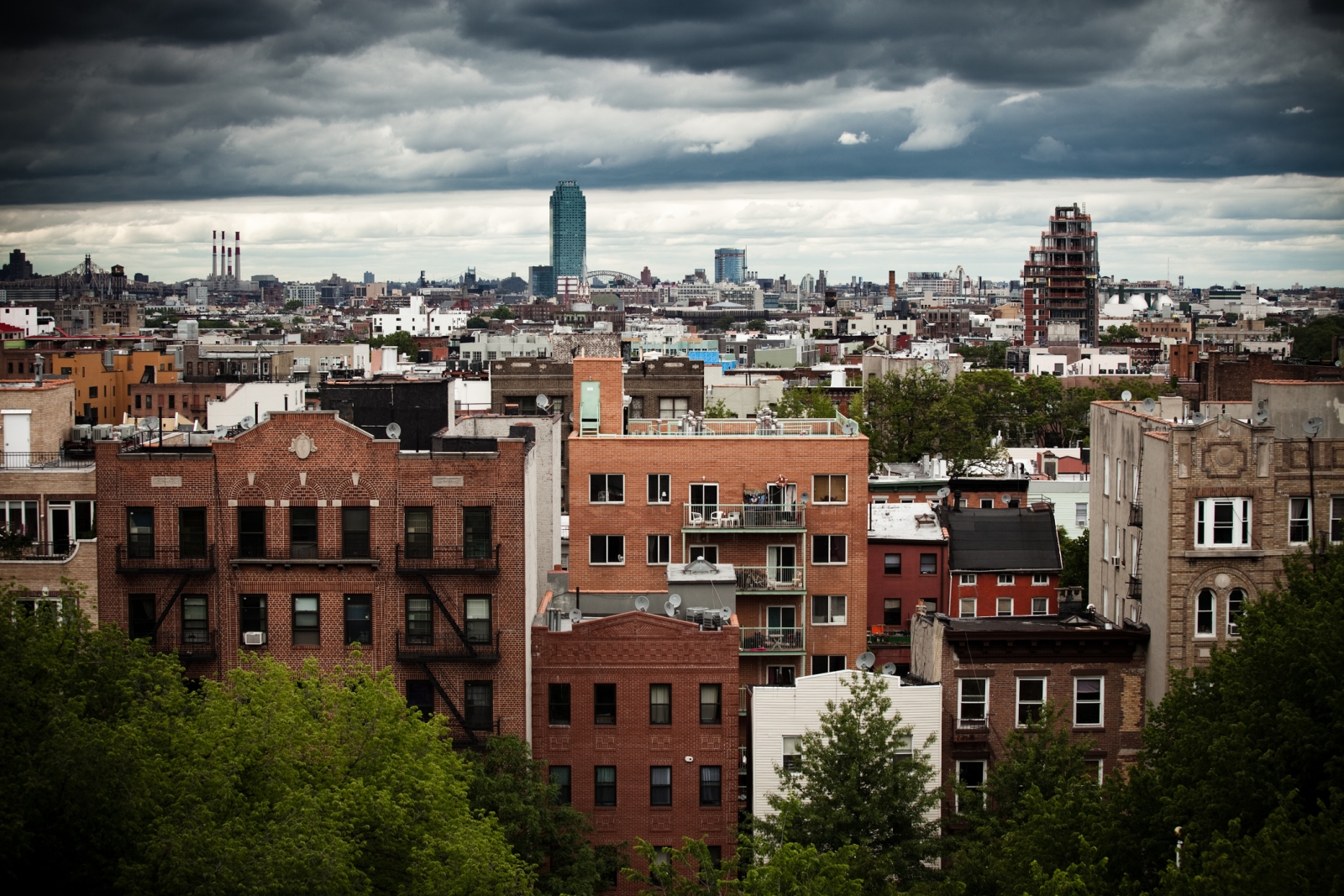 Five months before the halt in L subway service between Brooklyn and Manhattan, demand for rentals in Williamsburg shows firm signs of decline. In the same period, the supply of apartments has reached near all-time highs, second only to this past September, when inventory was slightly higher amid summer's peak rental season.
A new StreetEasy index based on user and market data shows that rental demand in Williamsburg is down 1 percent since October of last year, even as it continues to rise all over the rest of the city. Williamsburg was the only NYC neighborhood that saw any decline in rental demand over the last year.
A 1 percent decline, however, is not a sign of the end times. New Yorkers are still looking along the L train in Williamsburg and North Brooklyn, and still deciding to live there. Yet the 15 month halt in transit service has Williamsburg looking anemic at a time when the city's economy is at its highest point in 10 years, and when other, similarly priced neighborhoods are seeing rents rise. Even neighboring Greenpoint and Bushwick have seen demand grow by 1 and 2 percent, respectively, over the last year — though they have some subway alternatives to the L line.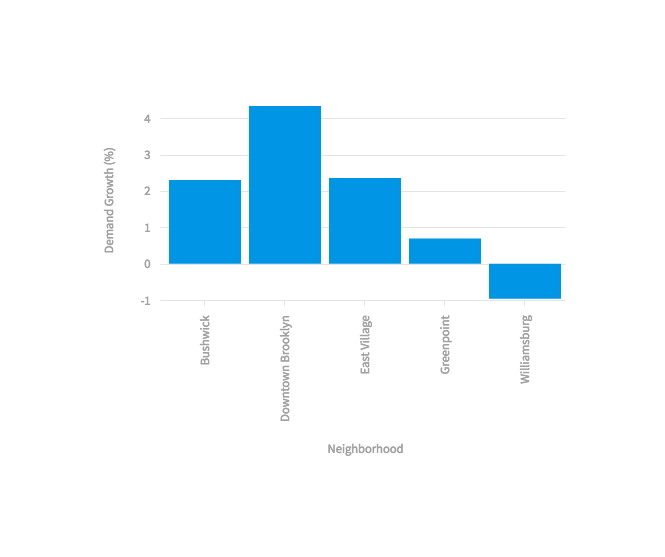 Meanwhile, renters who are looking in North Brooklyn have more choices than ever. As of the end of October, well past the end of the peak rental season, there were 72 percent more rentals on the market in Williamsburg than in October 2017. Over in Bushwick, inventory more than doubled (up 110 percent) in the same period. This is highly unusual. The number of available rentals typically falls by this point in the year, but instead there were nearly 6,000 apartments on the market in Bushwick and Williamsburg. Rental inventory was higher only in the peak summer rental season this year.
As Renters Leave, Landlords Compromise
Less than 20 percent of this inventory is attributable to development built after 2010, which shows that there are plenty of vacancies on existing apartments, and that some current residents are choosing to move ahead of shutdown day. This has left those still looking with quite a lot to choose from.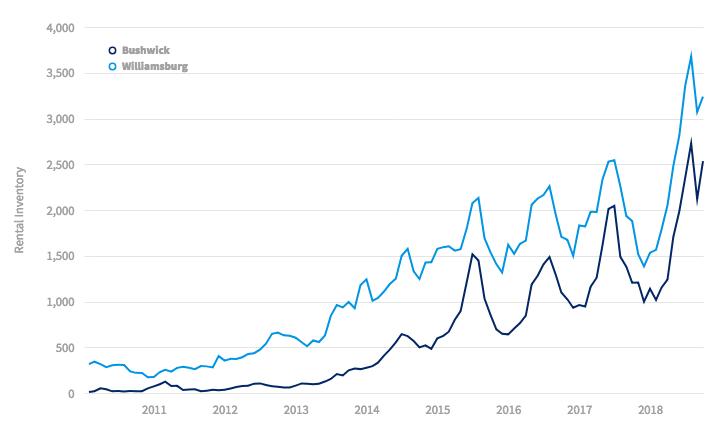 As a result of this high inventory and slowing demand, landlords are increasingly willing to compromise in order to sign leases and fill vacancies. For a landlord with less than five months to go until shutdown, securing a tenant with one or two months of free rent is preferable to the risk of being stuck without one after April 2019. And the right concession can lure a tenant who (hopefully) knows what they're getting into. The market confirms this, as the total share of rent cuts rose above 30 percent during the first half of October and was very close to an all-time high after dipping briefly during the summer months. The share of rent cuts has only risen higher than 30 percent one prior time, for a brief period in the winter of 2017.
Uncertainty Gives Renters Leverage
As a case in point, this East Williamsburg luxury 2-bedroom went on the market for an eye-watering $4,100 in April 2018, one year ahead of the L train shutdown, and on the market it has stayed — for six months. Currently, the unit is priced at $3,299 — nearly a 20 percent cut from the original asking price. This is still $300 above Williamsburg's current median of $3,000, which hasn't budged in a year, even as rents rise elsewhere.
It's now clear that even though there's still interest in North Brooklyn among StreetEasy renters, the incredible run-up in inventory — combined with uncertainty about just how bad the transit situation will become in April — means renters have some negotiating power. The last few years have taught New Yorkers to expect rising rents with the certainty of the changing seasons, and in most neighborhoods, that's still true. But North Brooklyn this fall has shown that rising rents aren't a law of nature, after all.
How We Did It
For this analysis, we used the new StreetEasy Demand Index. It compares apartments that have been rented on StreetEasy more than once, looking at how prices have changed over time and how quickly units were taken off the market after being listed. Using StreetEasy data, the index predicts how quickly an apartment will be rented, and compares that to what actually happened. If, for example, an apartment fetched a higher rent than it did a year previous, and sat on the market for fewer days than expected, we can reasonably infer that demand increased for that apartment.
—
Hey, why not like StreetEasy on Facebook and follow @streeteasy on Instagram?