An affordable housing lottery at 294 E. 162nd St. in the Concourse section of the Bronx was just announced for 88 newly constructed apartments. If you're a baseball fan, it will be even more exciting: The new rental building is located just five blocks from Yankee Stadium.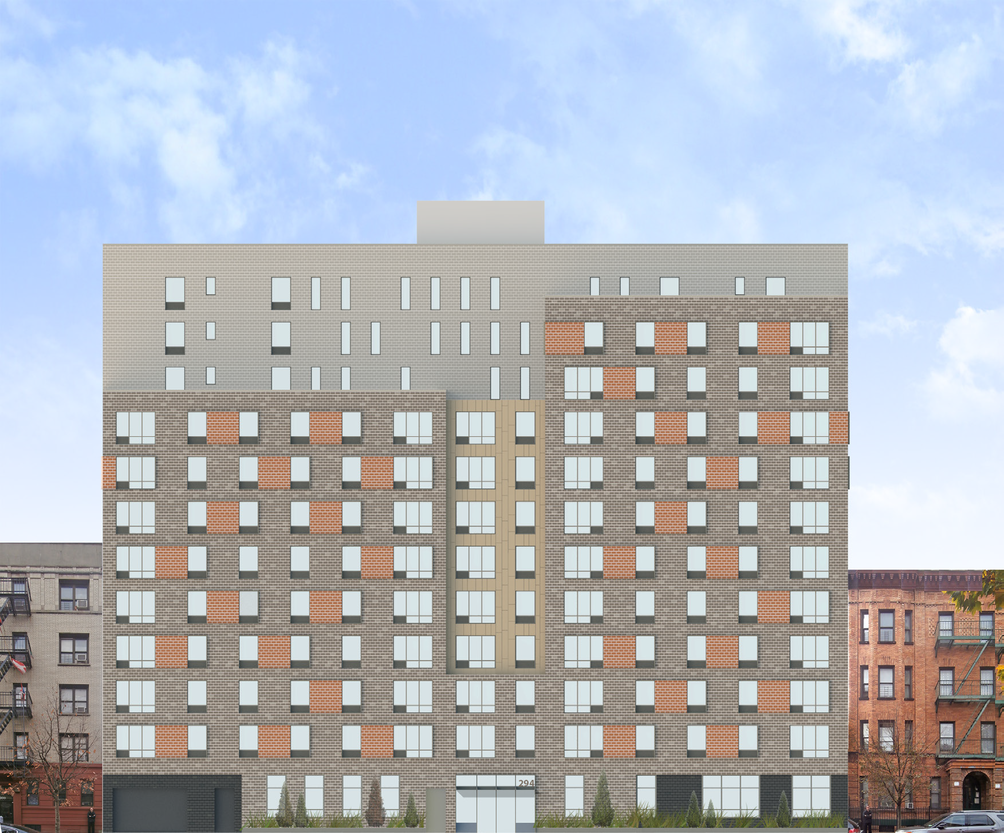 Apartments range from studios to 3-bedrooms for two sets of area median income ranges: those who make 60 percent of the area median income and those who make 80 percent. For those who make 60 percent of the AMI, salaries range from $31,509 for one person to $66,420 for a household of up to six people. For those in the 80 percent bracket, salary requirements go from $37,817 for one person to $88,560 for up to six people. See more details in the chart below.

Amenities of the new building include a 24-hour attended lobby, onsite resident manager, landscaped community courtyard, fitness room, community and computer rooms, and onsite laundry facility.
To apply online, please go to nyc.gov/housingconnect. To request an application by mail, send a self-addressed envelope to: East 162nd Street Court, Triborough Finance New, PO Box 2014, New York, NY 10035.
If you think you can't win the lottery, you might be inspired by this story of someone who won. And for more information, see how the NYC housing lottery works.
The deadline to apply is Jan. 17, 2018.

—
Hey, why not like StreetEasy on Facebook and follow @streeteasy on Instagram?
Related: