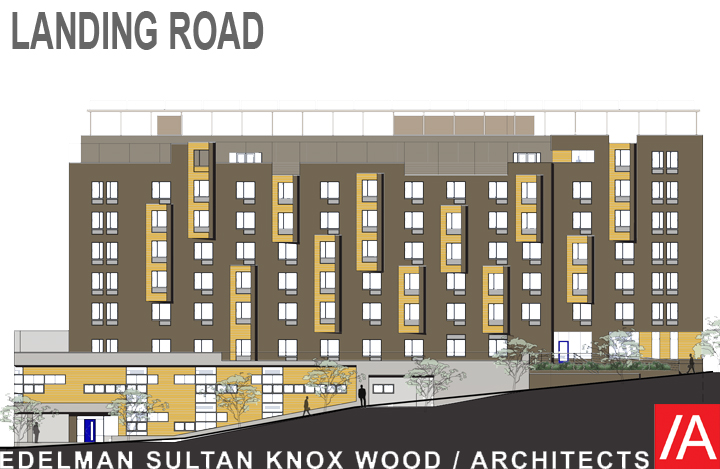 A new residential development in the Bronx is offering 24 apartments to qualified applicants. Located at 233 Landing Road in University Heights, the supportive housing project contains a total of 136 units ranging from studios to 2-bedrooms.
These Bronx lottery units are aimed for those whose wages are at 50 percent and 60 percent of the area median income, which ranges from $26,949 for a single person up to $57,240 for a four-person household. The deadline to apply for these units is Jan. 18, 2018. See details below:

The 9-story building was designed by Edelman Sultan Knox Wood and contains a computer lab, community room, bike storage and onsite laundry. There is a live-in super and onsite services for households with special needs.
To apply online, please go to NYC Housing Connect. To request an application by mail, send a self-addressed envelope to: The Apartments at Landing Road, 5925 Broadway, Bronx, NY 10463. Applications must be postmarked or submitted online no later than Jan. 18, 2018.

—
Hey, why not like StreetEasy on Facebook and follow @streeteasy on Instagram?
Related: