New Yorkers don't let the unique challenges of NYC living keep them from getting into the holiday spirit by adding a Christmas tree to their home. However, getting one into your New York City apartment isn't as easy as it is in the suburbs. There's also the question of how to maintain it, and how to dispose of it after the holidays. Whether you have a tiny Charlie Brown tree in the corner of your studio or a massive showstopper, we have some tips for how to maintain a Christmas tree in your NYC apartment this holiday season.
Manhattan Homes Under $800K Article continues below
Choosing the Right Christmas Tree for Your Apartment
In order to maintain a healthy and fresh Christmas tree, it's important to pick the right variety for the size and environment of your home. Keep in mind that the fresher the tree when you buy it, the longer it will stay fragrant and retain its needles. The tree's species will impact the strength of the branches for holding ornaments, the aroma that fills your home, the duration of needle retention, and even its allergic reactivity.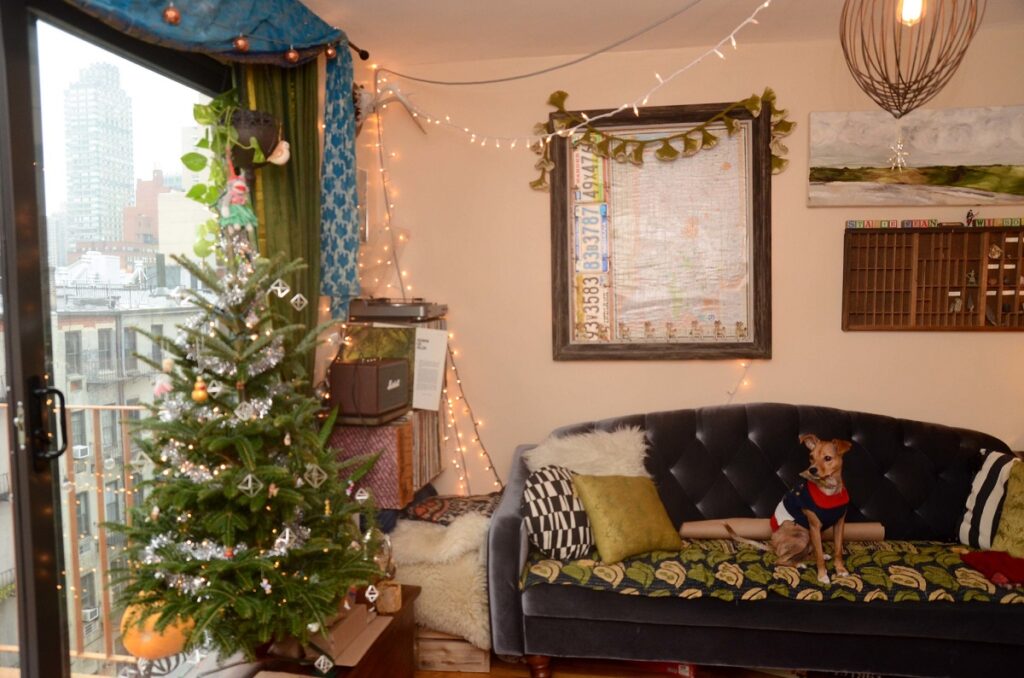 Make sure you also choose a tree that is the right size for your home. The height should be at least one foot less than your ceiling to ensure that you can fit a top ornament and set it in the stand. Be sure to check what diameter tree trunk your stand can hold, too. A tree that is too big for its intended space will make the whole area seem smaller.
Which Christmas Trees Hold Their Needles the Longest?
FIND OUT HERE
Getting a Christmas Tree Back to Your Apartment
Once you buy your Christmas tree, it's time to bring it home to your apartment. Most sellers will wrap the tree in netting, which keeps it tight while you're transporting it. If you can, have someone help you carry your tree home – they're heavier than you think! Finding a Christmas tree vendor within walking distance of your apartment is ideal. Otherwise, many tree sellers in the city offer delivery – see our post on where to buy a Christmas tree in NYC for some examples.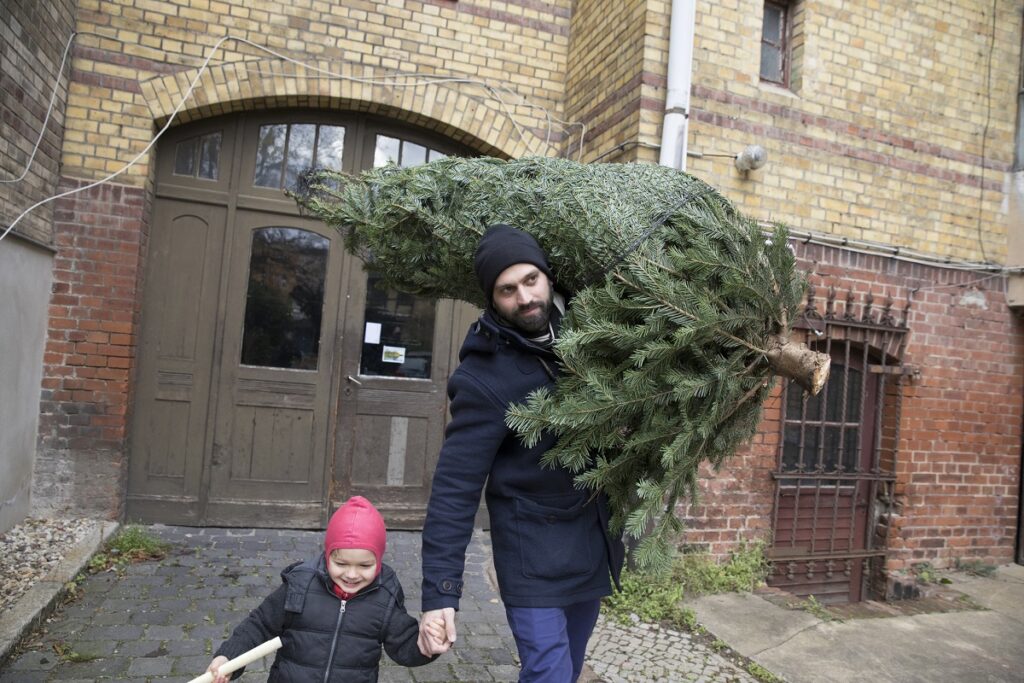 No matter how fresh the tree is, it will start shedding needles once you move it. Due to this, think twice before transporting your tree on the subway or loading it into an Uber – it will make quite a mess for others to clean up. That said, the best way to protect your tree and minimize the mess is to wrap it in an old blanket or sheet. When you set it up in your home, take all the scattered needles and use them as holiday potpourri.
Brooklyn Homes Under $800K Article continues below
How to Fit a Christmas Tree in Your NYC Apartment
Clear out the space where your tree is going to be standing before getting it into your apartment. This might require moving furniture around or putting some other decor in storage for the time being. You'll want a cool spot with a fair amount of moisture. The worst thing you can do is place your tree up against a radiator – it will be crispy in no time.
You'll also want to place your tree where you can see it from multiple angles. Avoid putting the tree in a walkway, in a spot where it will block out natural light, or where it will separate areas of natural conversation. Don't be afraid to move other furniture around to make it work – after all, a Christmas tree is an investment in holiday cheer.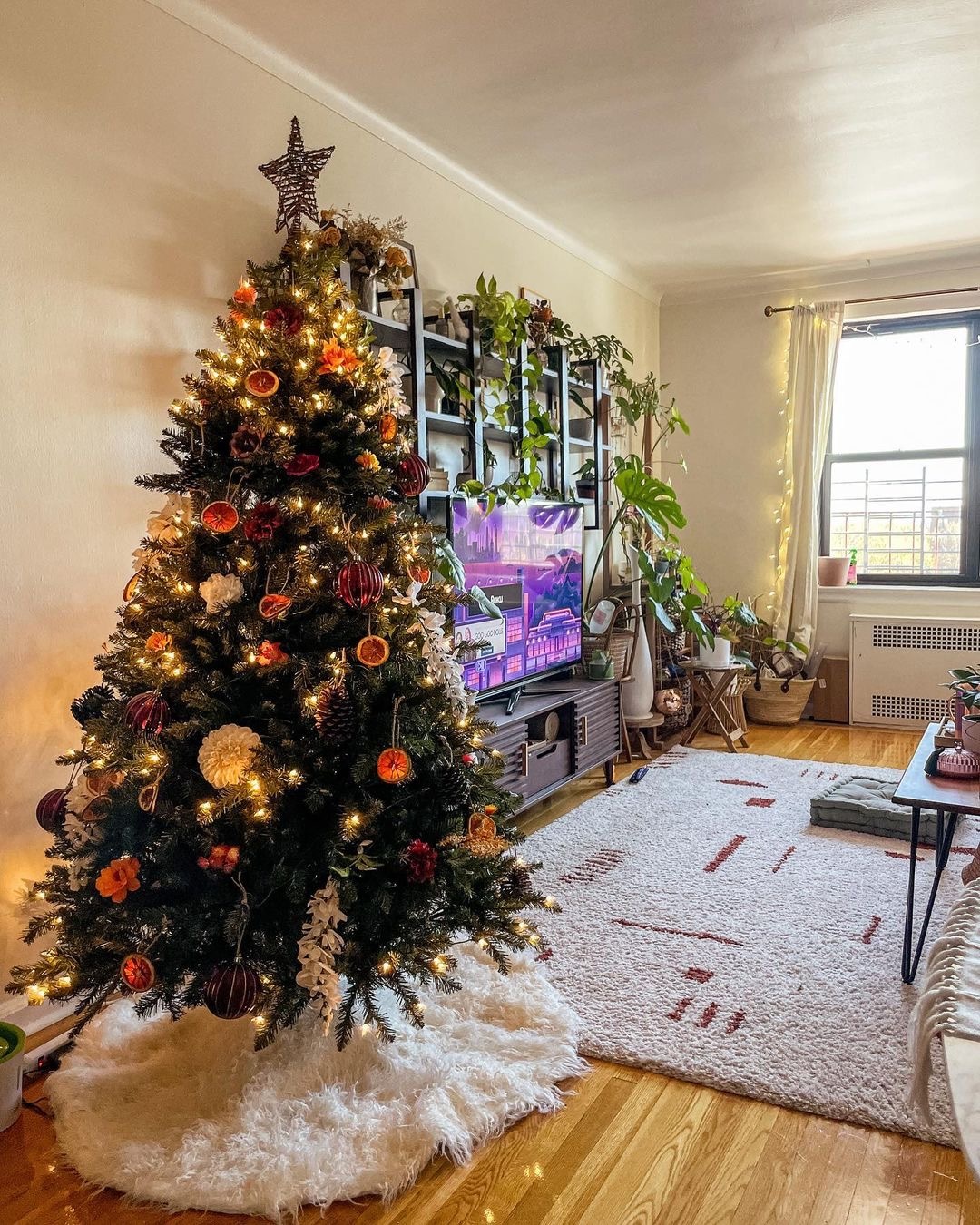 Tips on the Christmas Tree Stand
Invest in a good tree stand, and you'll have it for many years to come. It should be as heavy as possible to lower the tree's center of gravity. Your stand should be at least three times as wide as the base of your tree to ensure balance. Also, ensure that there is a substantial water reservoir to maintain moisture.
Saw off an inch of the stump once you get home, or ask the merchant to do it when you buy the tree. As soon as you secure the tree in the stand, fill the reservoir two-thirds with water. Although the tree is no longer living, it will continue to pull moisture from its base for some time after it is cut, prolonging its life substantially.
Manhattan Rentals Under $3,000 Article continues below
How to Decorate a Christmas Tree in Your Apartment
Once your tree is placed firmly, and the stand is filled with water, it's time to decorate it. This is the time to cut the netting off with a small set of pruning shears or scissors and cut back any awkward branches. As you place lights and ornaments on the branches, be mindful of balancing everything out. Keep heavier things lower on the tree to prevent tipping.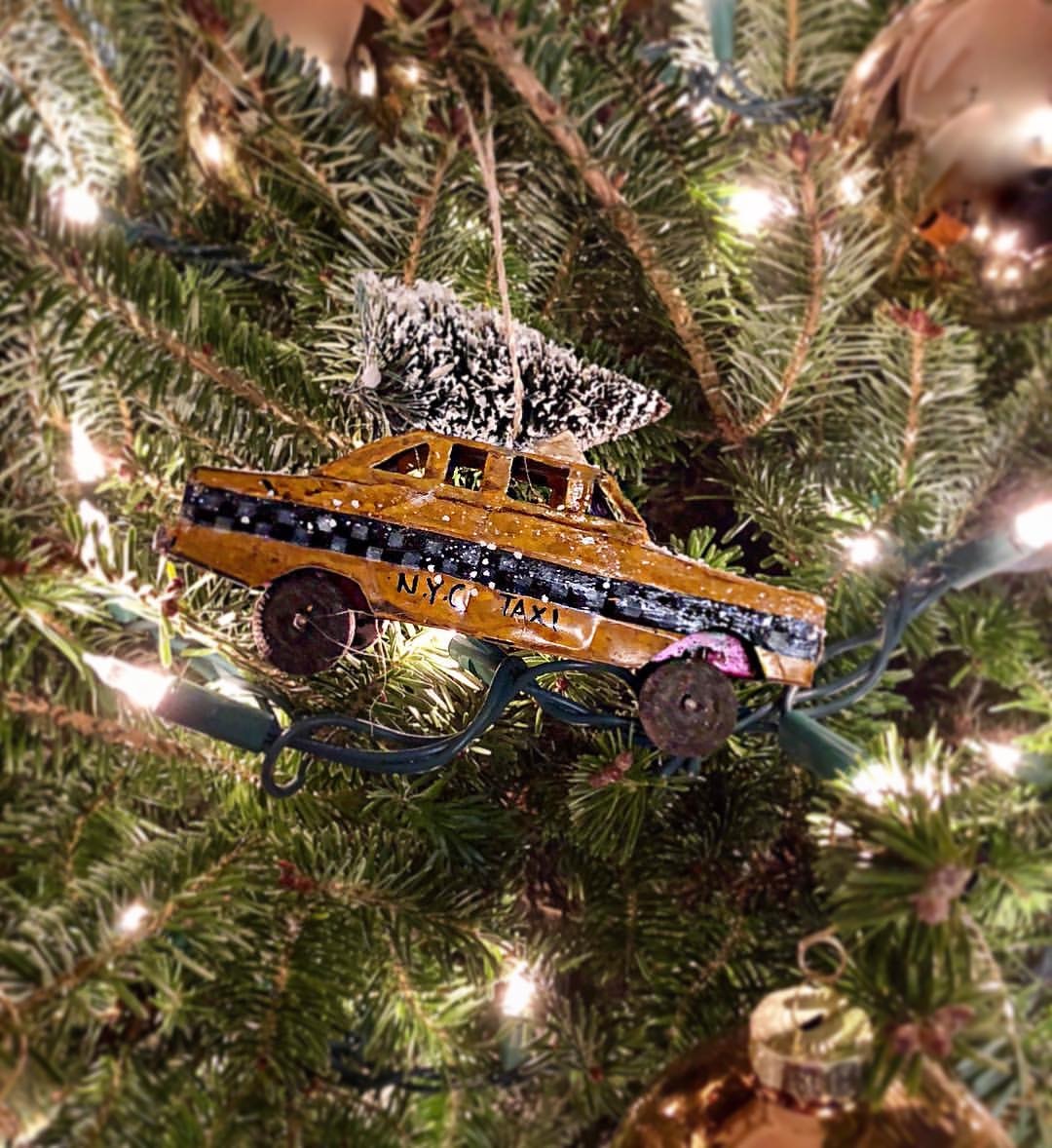 Other tree decorating tips:
Make sure your lights are intended for indoor use, not outdoor use, as outdoor lights have a higher voltage.
Test your lights before stringing them around the tree. It's a lot easier to replace a dud when it's on the ground than when it's halfway up your Christmas tree.
Make sure the prong end of the string of lights is at the bottom of the tree, not the top. After all, you'll need to plug it into a wall socket.
Brooklyn Rentals Under $2,800 Article continues below
Christmas Tree Disposal in NYC
Once the holidays are over, sadly it's time to get rid of your Christmas tree. Many New Yorkers aren't sure how to properly dispose of their tree, but it couldn't be easier. The Department of Sanitation New York (DSNY) will collect your tree, free of charge, during a designated time period in early January. Just follow the DSNY's simple guidelines and leave your tree out for collection within the specified dates.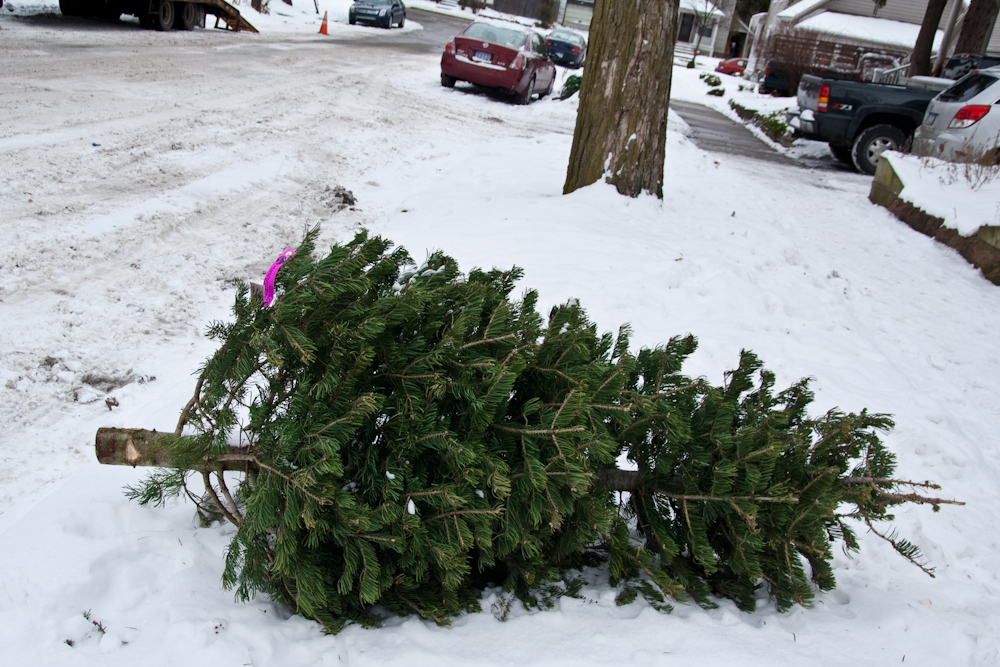 Another awesome way to complete your holiday season, keep NYC streets clean, and give back to the environment is to partake in New York City's annual Mulchfest. During late December and early January, NYC forestry workers collect Christmas trees and turn them into mulch that can be recycled into the soil in our city parks. There are drop-off sites all over the city, and you can watch your own tree get tossed into the woodchipper and come out the other end as nutrient-rich wood chips. You can even take a bag of the stuff home to spread on your favorite backyard or street tree.
Happy holidays and enjoy your tree!
More NYC Christmas Content