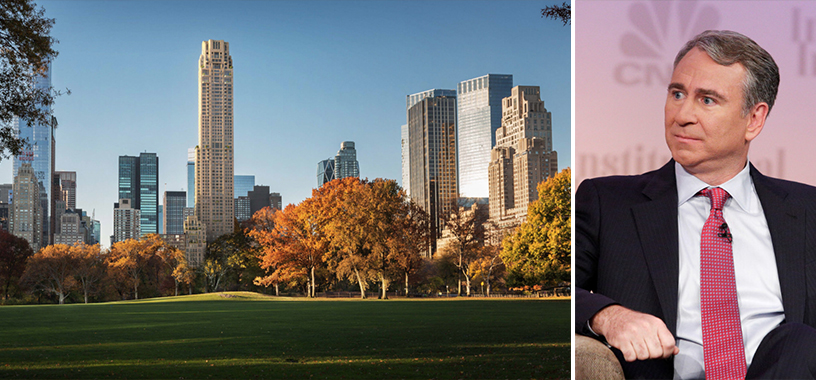 Talk about converting cash to assets. Billionaire financier Ken Griffin continues to rack up multimillion-dollar investments, this time by closing on the highest-priced residential real estate sale ever recorded in New York City and the U.S.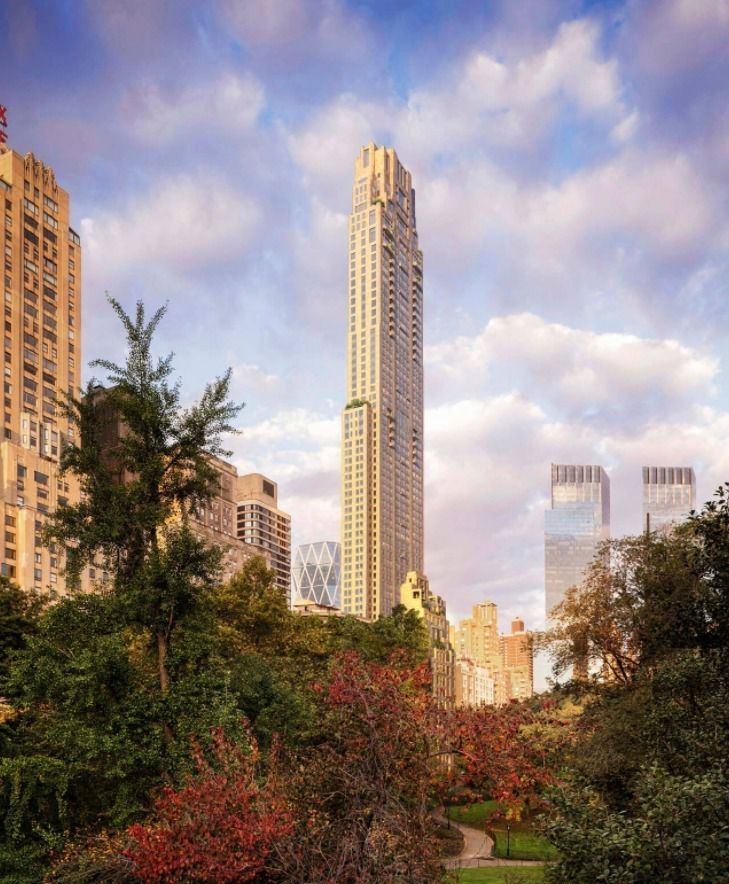 According to the Wall Street Journal, the Citadel hedge fund founder is the buyer of a $238 million penthouse atop 220 Central Park South. The supertall at 7th Ave. and Broadway is a Robert A.M. Stern creation by way of Vornado Realty Trust. An 18-story Villa section will connect to the 950-foot tower, which is where Griffin notched his piece of real estate history.
The $238 million price far exceeds the previous NYC record of $100 million spent in Feb 2018 by Michael Dell for a penthouse at One57.  It was reported as far back as 2015 that Griffin was in talks to purchase the $238 million mega-residence at 220 CPS, but it looks like the deal is now done, according to the WSJ.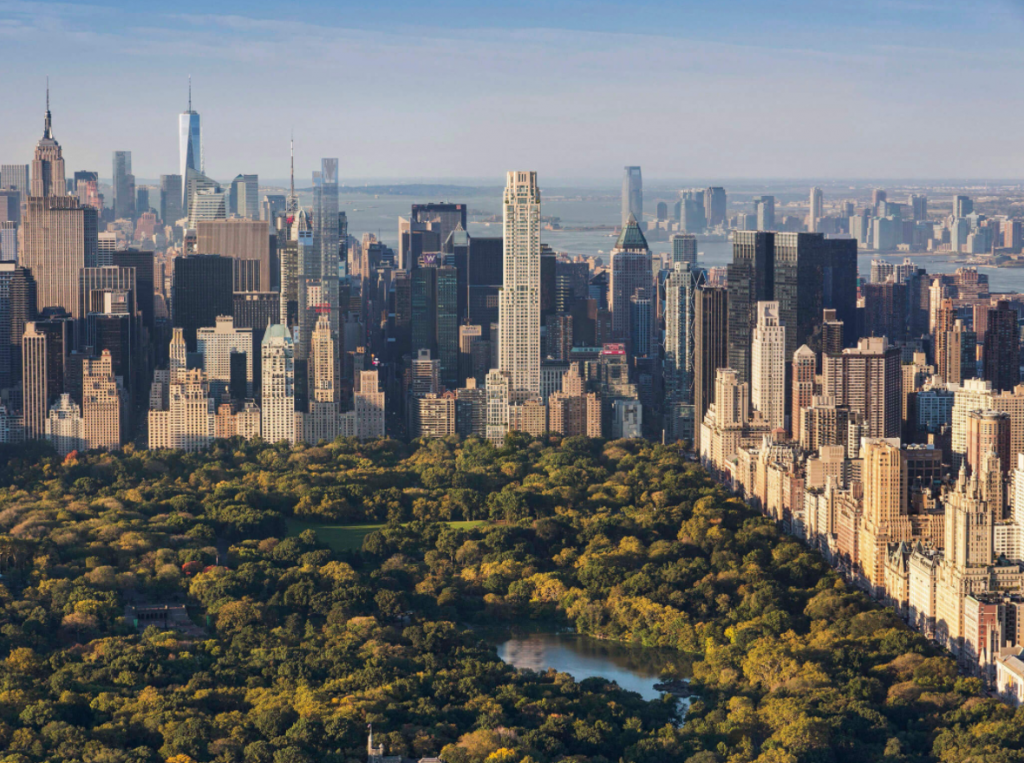 Considered the godfather of new classic luxury design, Stern's 220 Central Park South is yet to be completed, but is already a hotly desired building for the likes of celebrities (Sting) and the uber-rich.
Griffin has been on a real estate shopping spree lately, buying a penthouse in Miami Beach in 2015 for $60 million; a Chicago condo for $58.75 million earlier this year; land for an estate in Palm Beach, Fla., for $250 million and earlier this year, a home in London for $122 million.
According to the WSJ, Griffin bought the 24,000-square-foot penthouse at 220 CPS as a "place to stay when he's in town."