The L Train Shutdown
A StreetEasy series on the effects of the L Train Shutdown planned for April 2019: How it will affect homes and residents along the line, and how they're responding.
See the full series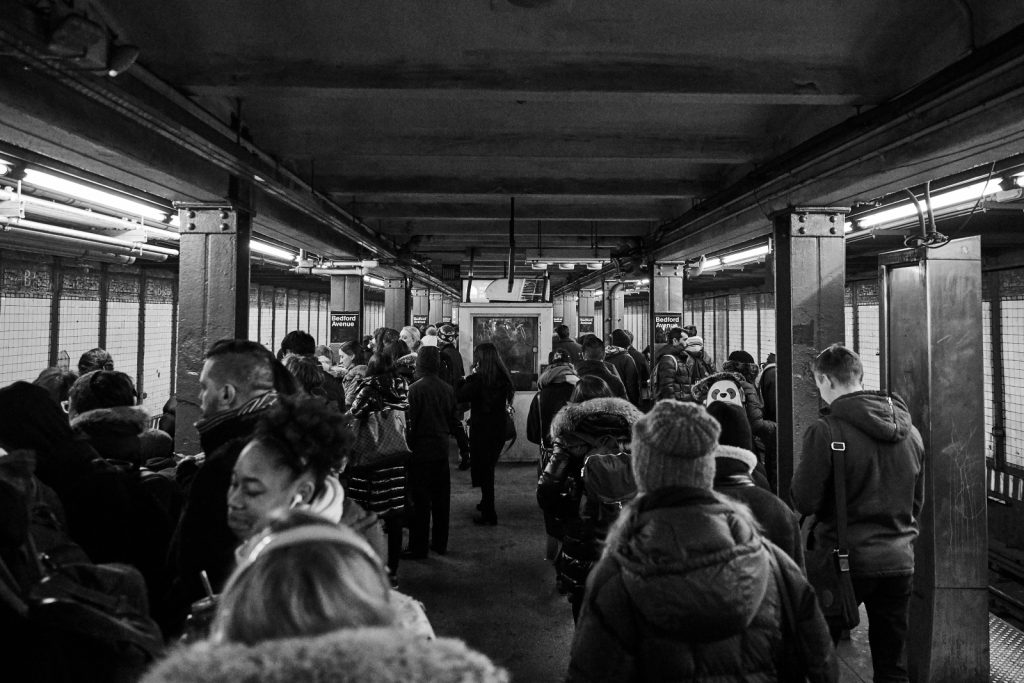 All this week, StreetEasy is covering the L train shutdown planned for April 2019, reporting on its impact on the housing market and how those affected plan to respond. Our coverage is running now to help readers make housing decisions well in advance of the shutdown. See all our L train shutdown coverage.
Emmett Adler was living in East Williamsburg, commuting into Manhattan regularly, when he heard that the MTA planned to shut down L service between Brooklyn and Manhattan. "It was unthinkable," he says. "I couldn't imagine my life without the L train to get me to Manhattan and back."
The shutdown sounded terrifying — and also like a good story. So Adler, a 29-year-old documentary filmmaker, decided to tell it. He began researching the shutdown and shooting footage for a feature-length documentary that he and producer Ian Mayer are tentatively calling "The L Train Doc."
The film will explore the impact of the L shutdown from different perspectives — those of commuters, business owners, and government officials — and situate the story within the broader struggle to maintain the NYC subway system and the nation's dilapidated infrastructure. Adler and Meyer are hoping to release it about six months after the shutdown takes effect, in the fall of 2019.
"This seemed like the sort of story that was worth telling, and that I was interested in telling," Adler says, adding that the film is "not just about New York … it's become sort of a microcosm of a greater story that's going on nationally."
Traipsing through neighborhoods to conduct interviews, Adler has heard firsthand the concerns over the impending change in service. "People are very much worried," he says. "I don't think people know what to expect."
The worriers range in stature from the proprietors of Brooklyn Brewery, who fear the loss of the L will turn off the tap of tourists headed their way, to the many independent merchants along Bedford Avenue and other busy Williamsburg streets. "Those people are paying a high premium to be close to that train station," Adler says, "and once the tube shuts down, they're paying for nothing."
Unlike residential tenants, who usually sign one- or two-year leases, commercial tenants often sign for five or 10 years. Williamsburg merchants have already seen what happens when Brooklyn-Manhattan L service ceases just for a weekend, and it's not encouraging. "Some of them estimate that their gross drops by 40 percent," Adler says. "It's that dramatic."
Residents, of course, are worried, too — about being late to their jobs, about the potential for a 35-minute increase in their commute, about getting their kids to school in Manhattan. Some fear the shutdown could be "the straw that broke the camel's back" in terms of Williamsburg's viability as a place to live, Adler says.
Having talked to people on all sides of the shutdown, he can understand those frustrations, but he also sees the perspective of MTA officials. "I think their response has actually been pretty reasonable," he says of the MTA. "I've definitely spoken to a lot of business owners who feel like the communication has not been there from the MTA and the Department of Transportation, which I think is also fair. But what I see is everyone trying, and a situation where the business owners in Williamsburg are in some ways pitted against the city government and state government just because of circumstance."
Adler says he wasn't expecting the MTA to launch such a wide-ranging effort to ease pain from the shutdown. But even with its mitigation plan — which includes major new shuttle lines and an upgrade in service on the J, M, Z and G trains — no one expects the pain to disappear completely.
Does anyone think the L shutdown might be a good thing for Williamsburg — by returning the neighborhood to more of the artists-colony state it occupied a decade ago, or even by lowering rents? "I've heard that as a thought," Adler says. "But I've never actually heard anyone that I've spoken to vocalize it."
He does think some New Yorkers will benefit from the shutdown, such as landlords of luxury buildings outside Williamsburg. Perhaps also bar and club owners in East Williamsburg and Bushwick, who now have to compete for locals' attention against convenient nightspots in Manhattan. But Adler believes that by the time the Canarsie Tunnel reopens, around July 2020, many more will have been affected negatively by the long lapse in Brooklyn-Manhattan train service.
"The only thing equal to what the L train is currently … would be another L train," Adler says. "And that's not happening, so it's not going to be the same — and that's going to be tough for people."
Read more about Adler's work on "The L Train Doc" website, or check it out on Instagram @ltraindoc.
>>  See more of StreetEasy's L train shutdown coverage.
—
Hey, why not like StreetEasy on Facebook and follow @streeteasy on Instagram?