A new rental development in the Mott Haven section of the Bronx is ready for applications from potential residents. Eligible tenants can test their luck in a new lottery for 130 affordable housing units at 491 Gerard Ave., due for completion this spring.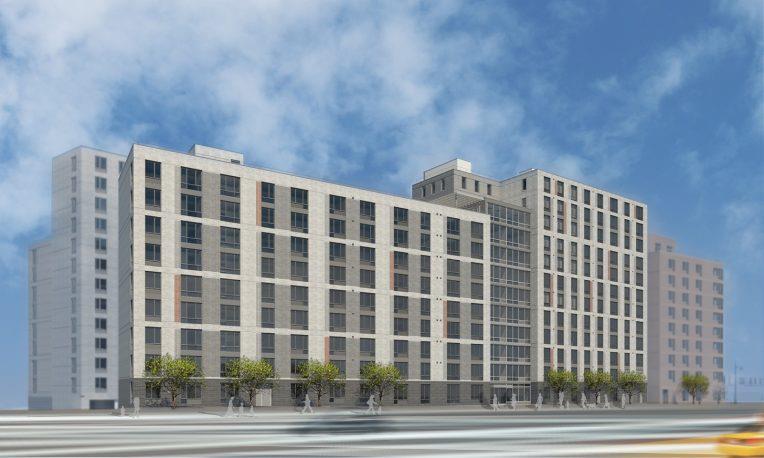 With a total of 136 units, the building will be leased almost entirely through the NYC Housing Connect lottery. Eligible single-person applicants must earn at 60 percent of the area median income, or between $31,540 and $40,080 per year, for a studio or a 1-bedroom. This scale ranges up to $66,420 for a six-person household leasing a 3-bedroom apartment.
The other pool of eligible applicants must earn at 90 percent of the area median income, which runs from $37,852 for a single person to $99,630 for a 6-person household. The chart below lists all the income levels and the rentals by unit.

The new 12-story building is from Signature Urban Properties and Monadnock Development. The building will include amenities such as a community room, bike storage, roof deck, ground-level recreation space, laundry room, and security cameras.
To apply online, please go to NYC Housing Connect. To request an application by mail, send a self-addressed envelope to: 491 Gerard Ave. Apartments c/o The Wavecrest Management Team, 87-14 116th St., Richmond Hill, NY 11418.
Applications must be postmarked or submitted online no later than March 9, 2018.
—
Hey, why not like StreetEasy on Facebook and follow @streeteasy on Instagram?
Related: