It's super tall. It's astronomically pricey. And it stole the show once again.
At 96 stories (1,396 feet) and holding the title as the tallest residential tower in the Western Hemisphere, 432 Park Ave repeats its lofty performance from 2016 to once again notch top honor as the building with NYC's most expensive sale in 2017.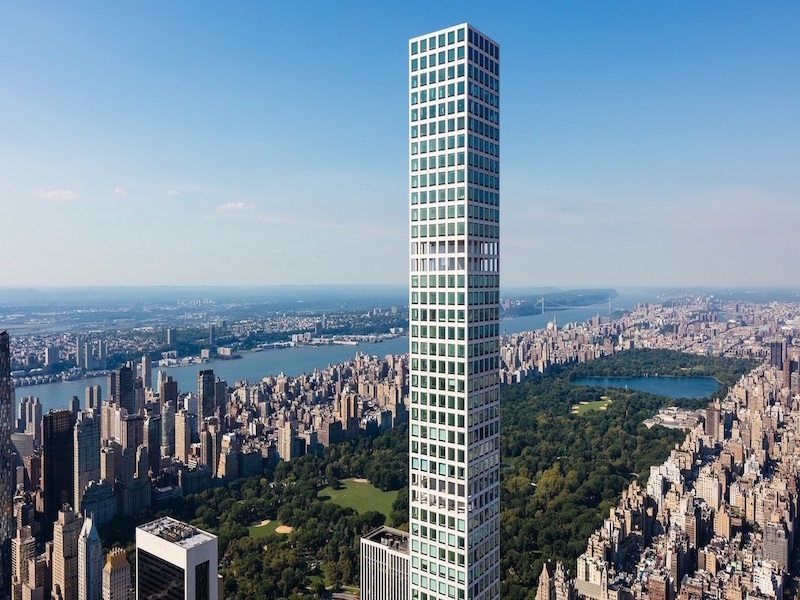 The slender residential tower, which was designed by Rafael Vinoly and remade the Manhattan skyline along Park between 57th and 58th streets, not only claims the top spot, but had three other top 10 sales for a total of $266,557,454 – dominating the Top 10 Most Expensive Residential Real Estate Sales in 2017.
PRICE: $91.1M
BUYER: 432 Park Joy LLC
In a monster deal that just closed on Dec. 18, 2017, three units at the vertical-defying building claimed the most expensive deal of 2017. According to reports, a Chinese buyer under the name "432 Park Joy LLC" swooped in to gather up the apartments, which measure over 11,000 square feet combined. The asking price was $120M, so the buyer got a "deal" of around $30M less.
PRICE: $65,661,755
BUYER: Parklight LLC
And coming in second is apartment #85 at 432 Park, purchased by a "mystery buyer" on Jan. 5, 2017. The full-floor residence has 5 bedrooms, a library and wood-burning fireplace.
PRICE: $65,163,580
BUYER: Lawrence Ho
If you were a Hong Kong billionaire with a slew of money from gambling casinos, where would you plunk down some of that cash? Ask Lawrence Ho. Valor Dragon Limited was the listed buyer for this 432 Park upper floor unit, and — according to LLNYC — Valor Dragon shares an address with the office of the Hong Kong group, Melco International Development, where Ho is the CEO. Time will tell if this was a smart investment or just a way to store some cash.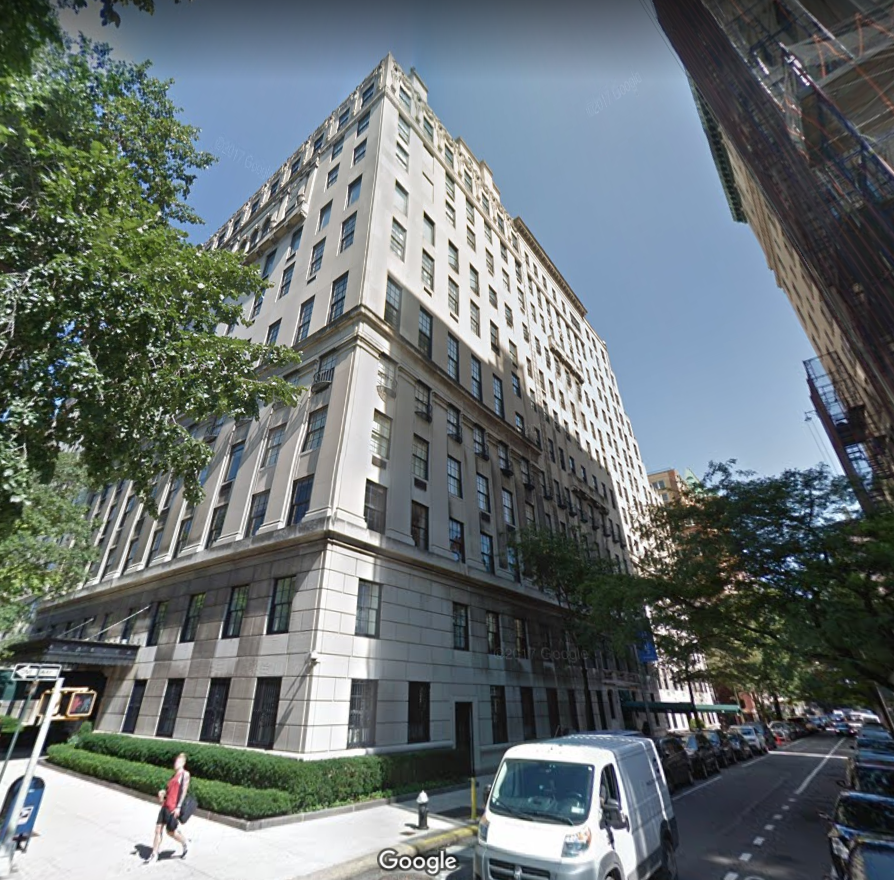 PRICE: $55M
BUYER: Carlos Alejandro Pérez Dávila
Inside this classic prewar apartment building directly across from Central Park is a sprawling 22-room apartment once owned by art dealer Robert Ellsworth, who died in 2014. His estate finally sold the apartment, which spans an entire floor, in May 2017 for $55M to investment banker Carlos Alejandro Pérez Dávila, whose family owns beer giant SABMiller.

PRICE: $50,550,000
BUYER: Senza Nome LLC
At 5,276 square feet, this penthouse unit (see floor plan above) brought in a breathtaking $9,581 price per square foot for its owner, Bob Diamond, the former CEO of Barclay's. That's an eye-popping premium even for a Hong Kong banker to have paid over the average price per square foot rate ($5,570) for 15 CPW's other 219 previous sales.
15 CPW has been an ATM machine for its sellers. Diamond is netting about $13 million, having paid $37 million for the unit in 2009. The previous owner paid $21.89 million in 2008. Ka-ching!

PRICE: $47,866,945
BUYER: Uticon Investment Holdings, LLC
Affectionately known as the Jenga building, an apartment here sold for $47.8M on June 7, 2017 to an unknown buyer. The 4-bedroom. 4.5-bathroom apartment measures 6,229 square feet, with 925 sq ft of terrace space. It has its own gym and a massive great room. See the floor plan.

PRICE: $45M
BUYER: M2 Trust
After two years on the market and a monster price drop from its original list price of $75 million, Demi Moore scored a sale on this enviable abode in one of the city's greatest buildings. The San Remo was home to Moore & Bruce Willis, whose affection for the Upper West Side's prewar classics remains.
PRICE: $44,606,622
BUYER: Park Avenue Residence, LLC
Now we wade back into the land of the LLCs where the identity of buyers and sellers is hard to determine. This one was purchased on May 5, 2017 for a little over $44.6M.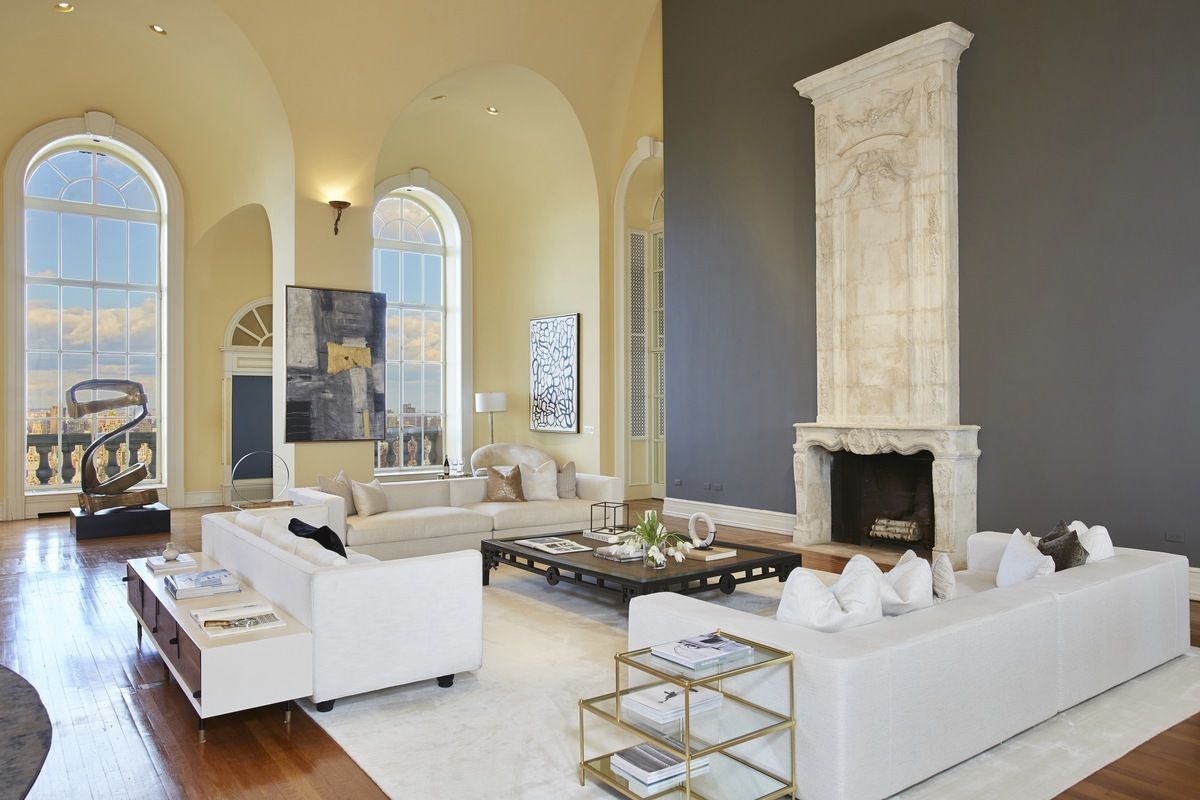 PRICE: $44M
BUYER: 795 Properties, LLC
Ah, The Pierre Hotel. Now this is the height of elegance and grandeur in the old New York City kind of way. This triplex penthouse was owned by Barbara Zweig whose husband, investor Martin Zweig, had died in 2013. It was listed for $63 million in 2015, then dropped to $57 million before fetching its sold price of $44 million. With 16 total rooms and views all around, it is a sight to behold, including a grand center staircase that's evocative of sets for dramatic movie scenes.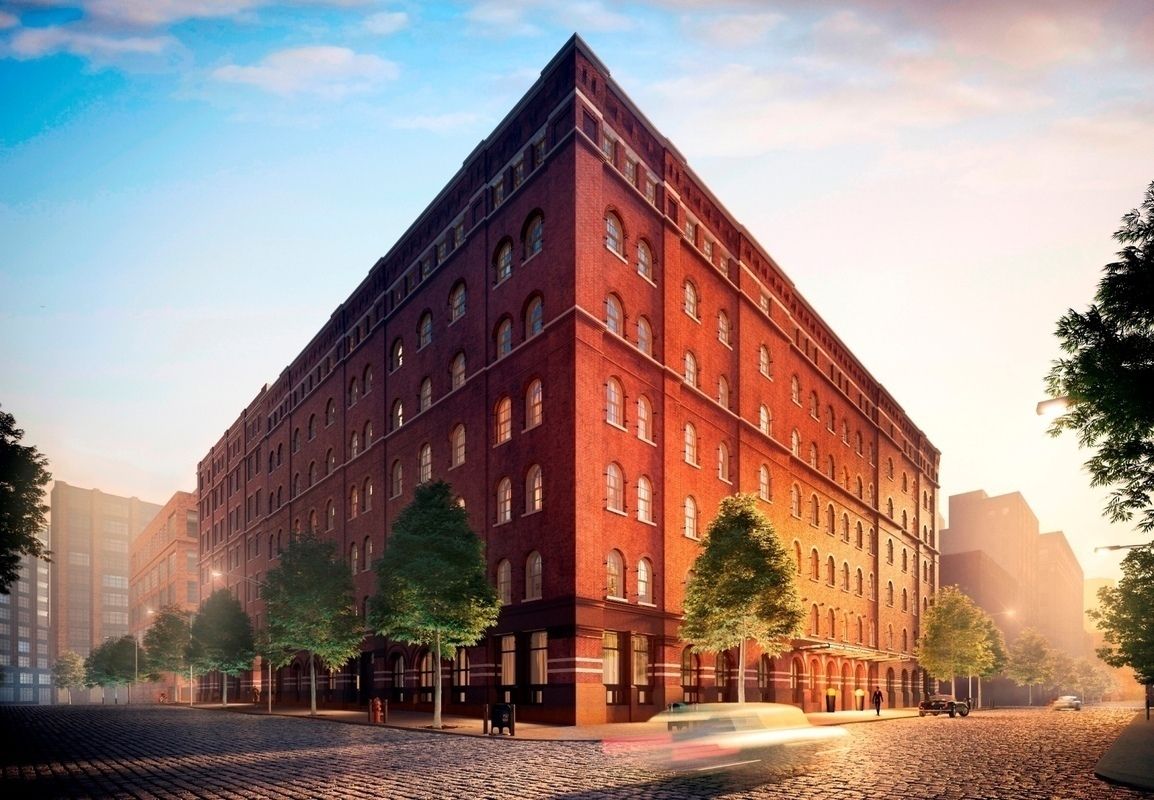 PRICE: $43,991,454
BUYER: Lewis Hamilton
If you're a celebrity real estate watcher, you'll definitely recognize this Tribeca building, which is dubbed "paparazzi-proof." That's good news for Justin Timberlake and Jessica Biel, Meg Ryan, Blake Lively and Ryan Reynolds and Harry Styles, who have all purchased apartments here. But it was Formula One race car driver Lewis Hamilton who reportedly landed this pricey number.
—
Hey, why not like StreetEasy on Facebook and follow @streeteasy on Instagram?
Related: