Real estate is always a game of square feet. But in New York City, it can feel more like a game of inches. You've probably heard of apartment space savers like spiral staircases and Murphy beds, but what is a Juliet balcony? If you've ever been confused about this romantic-sounding amenity, we've got you. These shallow balconies take up barely any exterior space. So then, what are the benefits of having a Juliet balcony? And how can you make the most of yours?
Manhattan Rentals With Outdoor Space on StreetEasy Article continues below
What Is a Juliet Balcony, Anyway?
Juliet balconies come in a variety of sizes, but they are typically long and narrow outdoor platforms accessible via glass doors or large windows. By definition, Juliet balconies are not large protuberances. They may only extend a few feet, or even inches. Sometimes there's enough room to stand on them, and the largest can even fit an outdoor chair or two. But the smallest can't even hold a plant much less a person, and are really just there to visually open up the apartment. They are always bound by railings or a barrier, for safety. And also for aesthetics — the railings can be quite decorative.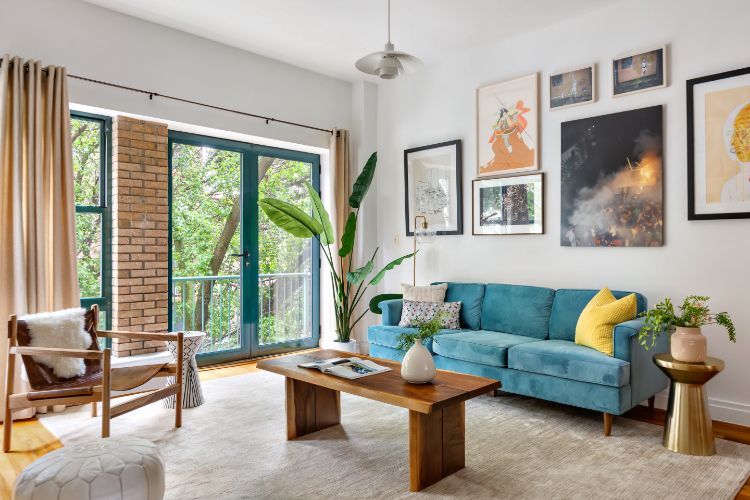 "Typically, Juliet balconies are barely large enough to fit any type of outdoor furniture," says Gina Castrorao of REAL New York. "They only need to be about a half a foot in order to properly have a solid fixture to secure them."
As for where you'll find them, they're all over the place, says Eric Bottomley of Argo Residential. "You can see them in prewar buildings, you can see them in new construction buildings. They're common everywhere."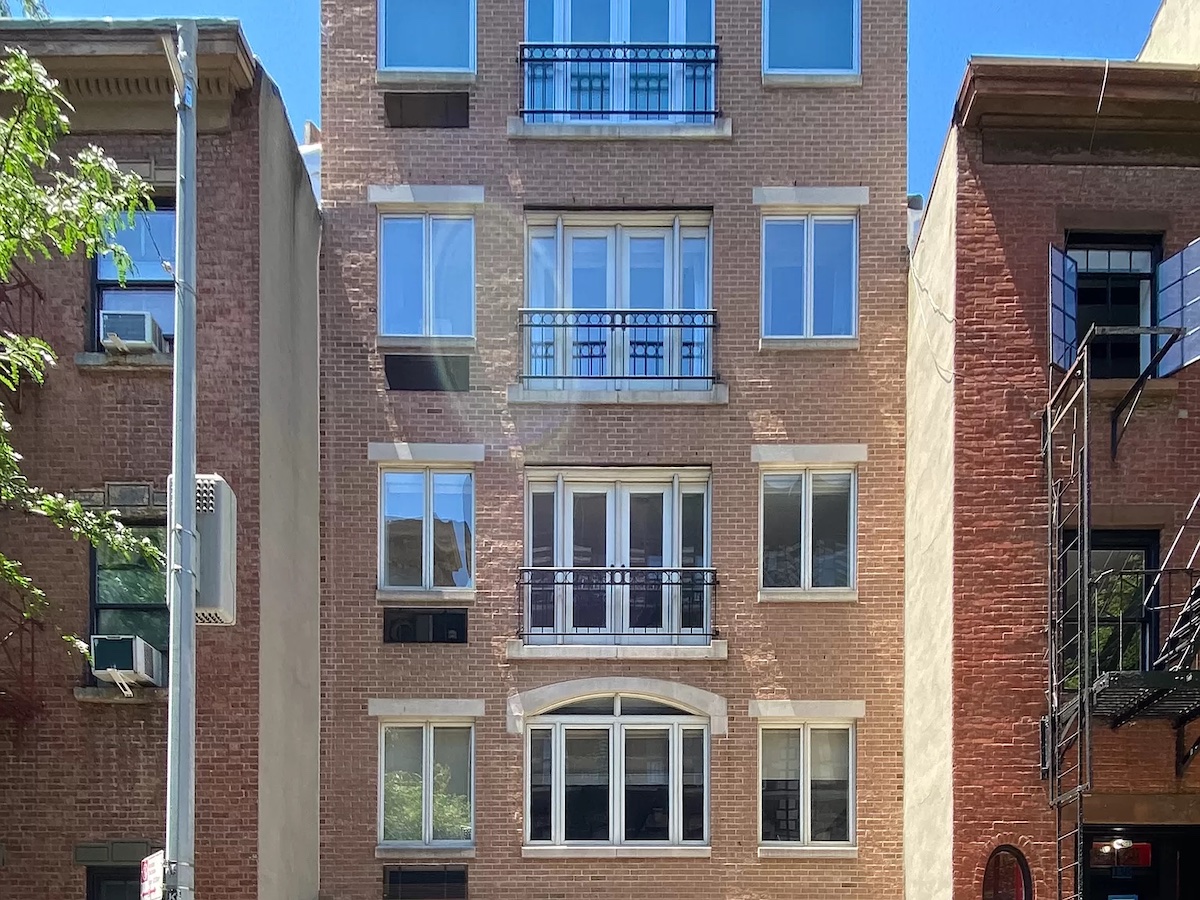 Why Is It Called a Juliet Balcony?
Remember the famous Romeo and Juliet balcony scene in which Juliet ponders, "O Romeo, Romeo, wherefore art thou Romeo?" The shape and size of this structure are reminiscent of the small platform she stands on in the play. So we have Shakespeare to thank for what is now known as a "Juliet balcony."
Brooklyn Rentals With Outdoor Space on StreetEasy Article continues below
Do Juliet Balconies Have a Specific Purpose?
Some people consider Juliet balconies to be purely aesthetic features. They can certainly make a building look great from the street. But they also look great from inside! These balconies are usually paired with glass doors — either sliding or French — so that when they're opened, you have a large, open throughway to the great outdoors.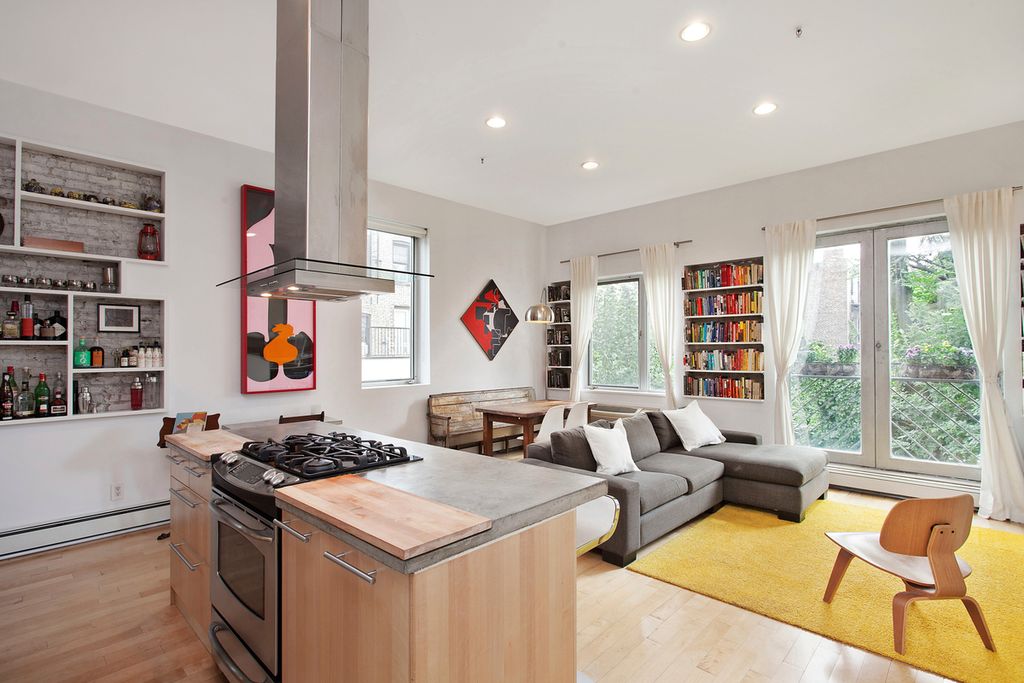 "Having the ability to open floor-to-ceiling windows or doors has become pretty popular, so it's caught on with new construction units," Bottomley says. "People like that outdoor-indoor feel."
Even when the doors are closed, they provide great natural light, which helps make a small space feel more open. They can often overlook some pretty city vistas, too. As Sheila Trichter of Warburg Realty says, "One can enjoy a breeze if the French doors are kept open. But, opened or closed, they are lovely architectural details."
From the exterior, a Juliet balcony adds a certain European touch to any property. Their use dates back hundreds of years, and they can be found across historical buildings in NYC. Newer buildings haven't shied away from using them, either.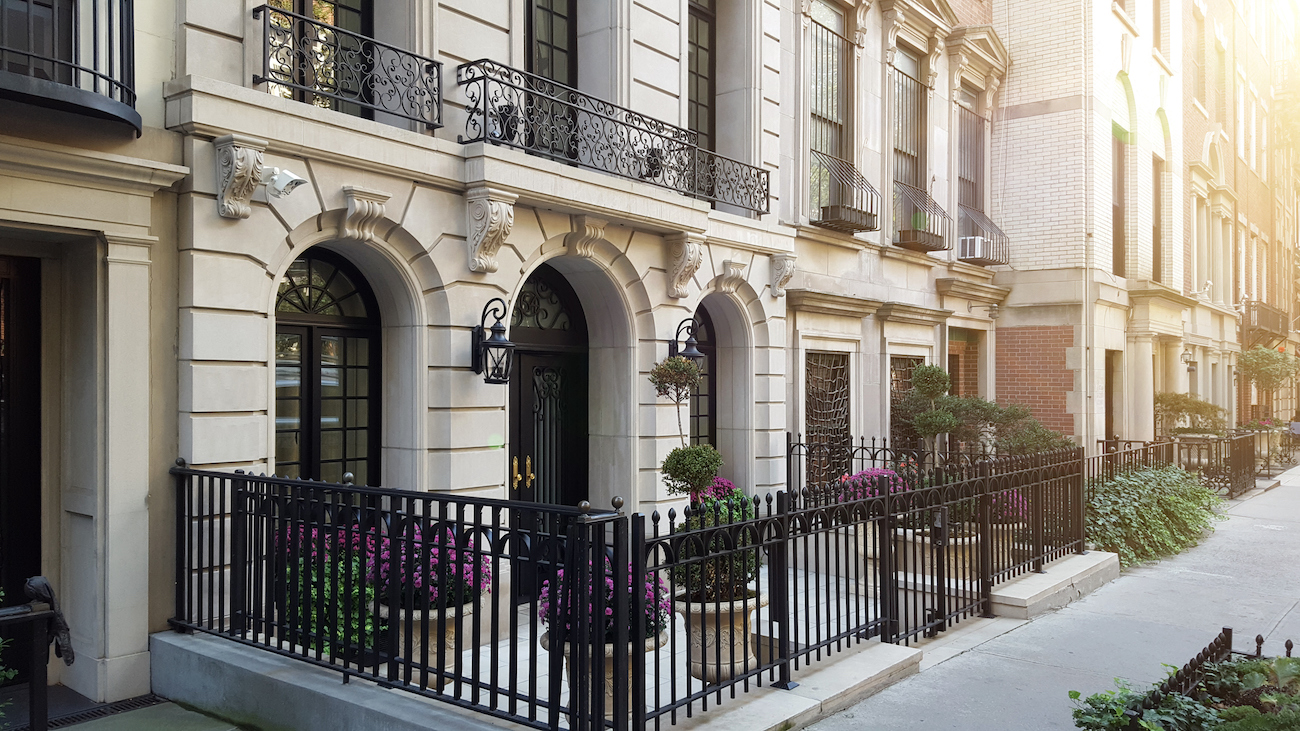 And if you are lucky enough to get a few inches of balcony space to call your own, they can make a great perch for plants. (Say hello to your new herb garden.) "Usually that is what ends up going out there, some sort of decorative piece," says Bottomley. "Of course, you'd have to make sure that the building allows it first."
Queens Rentals With Outdoor Space on StreetEasy Article continues below
Can't You Just Build a Bigger Balcony?
Some might ask why a developer wouldn't just build larger balconies or terraces instead. There are many reasons, including cost, return on investment, and available air rights. Often, a full-size outdoor space is just not possible — but installing a railing outside a big window is. "Juliet balconies offer the ultimate compromise for buildings and apartments that cannot provide a true balcony for the unit," said Donald Mayo of REAL New York.
Juliet balconies are small, yes. But private outdoor space is one of the most coveted amenities in all of New York, and some is better than none! Trust us, the difference between opening one small window and opening up a portion of an entire wall is pretty drastic. It's no small matter in a city where every square inch matters.
—
Whether you're looking to rent or to buy, find your next NYC apartment on StreetEasy.