Areas like Tribeca, SoHo, Central Park West, and the Hamptons all come to mind when we think about celebrities and New York real estate. There are so many movie stars in Manhattan, it's easy to assume they all live there. But over the last decade or so, dozens of celebrity residents have been lured over to Brooklyn's beloved, brownstone-lined streets. When it comes to celebrities in Brooklyn, the list is surprisingly long! Here's a roundup of famous actors and actresses who live (or recently lived) in everyday Brooklyn neighborhoods — maybe even yours.
Brooklyn Rentals Under $3,500 on StreetEasy Article continues below
Matt Damon: Brooklyn Heights
The award-winning writer and actor made major news in summer 2020 when he closed on a penthouse at Brooklyn Heights' Standish for $16.745 million. The deal marked the highest price ever paid for home in Brooklyn. The furniture being lifted to the penthouse via crane certainly made the news, too.
Emily Blunt and John Krasinski: Park Slope and Brooklyn Heights
Easily one of Hollywood's most adorable couples, Emily Blunt and John Krasinski made waves when they purchased a $6 million limestone townhouse off Prospect Park in Park Slope in 2016. They sold it for $6.5 million just two years later, saying they didn't spend enough time there. But the couple did end up staying in Brooklyn, purchasing in the very same building as Matt Damon. According to our reports, they closed on a pair of eighth floor units for $11 million. With at least three of its 29 units owned by celebs, The Standish is fast becoming the 443 Greenwich of Brooklyn.
Adam Driver: Brooklyn Heights
Despite his celebrity and unmistakable presence, actor Adam Driver manages to keep a low profile at home in Brooklyn Heights. Rumors swirled back in 2017 when he and his wife, Joanne Tucker, were spotted touring a townhouse on Hicks Street in the neighborhood. It's not confirmed whether the couple purchased that townhouse or not, but interviews in Esquire and The New Yorker confirm that Driver does, in fact, live in the neighborhood.
Mary Louise Parker: Brooklyn Heights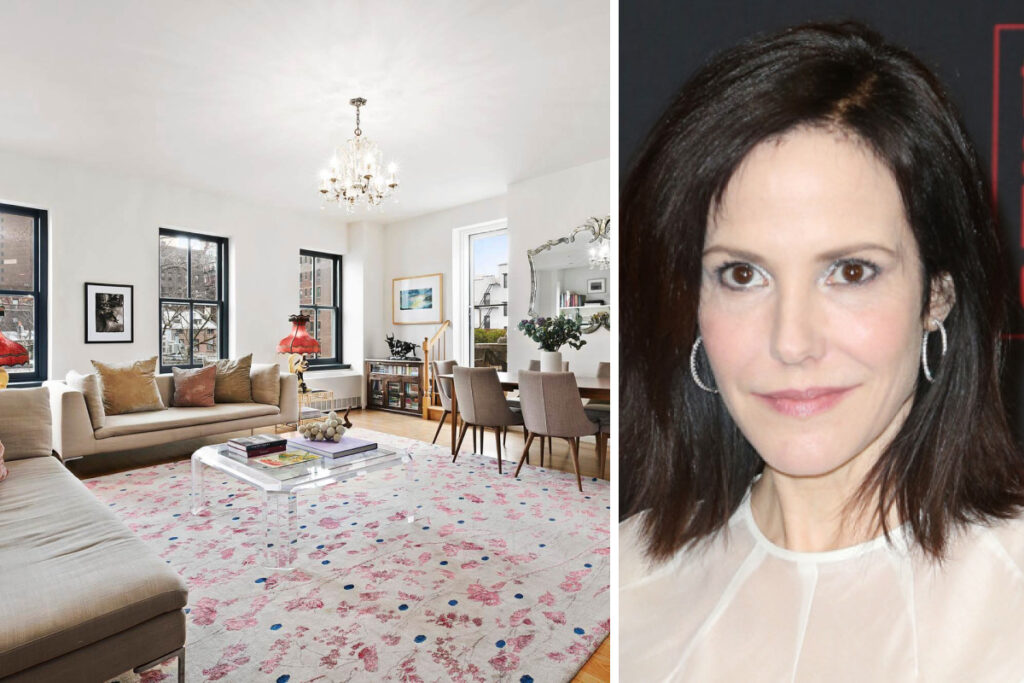 Back in 2018, Mary Louise Parker, the noted stage actress, writer, and star of Weeds, bought a $4.3 million, five-bedroom duplex with views of the Brooklyn Promenade and the Manhattan skyline. Based on the views, it must be close to where Damon, Krasinski, and Blunt live at The Standish.
Brooklyn Heights Rentals Under $3,500 on StreetEasy Article continues below
Bjork: Brooklyn Heights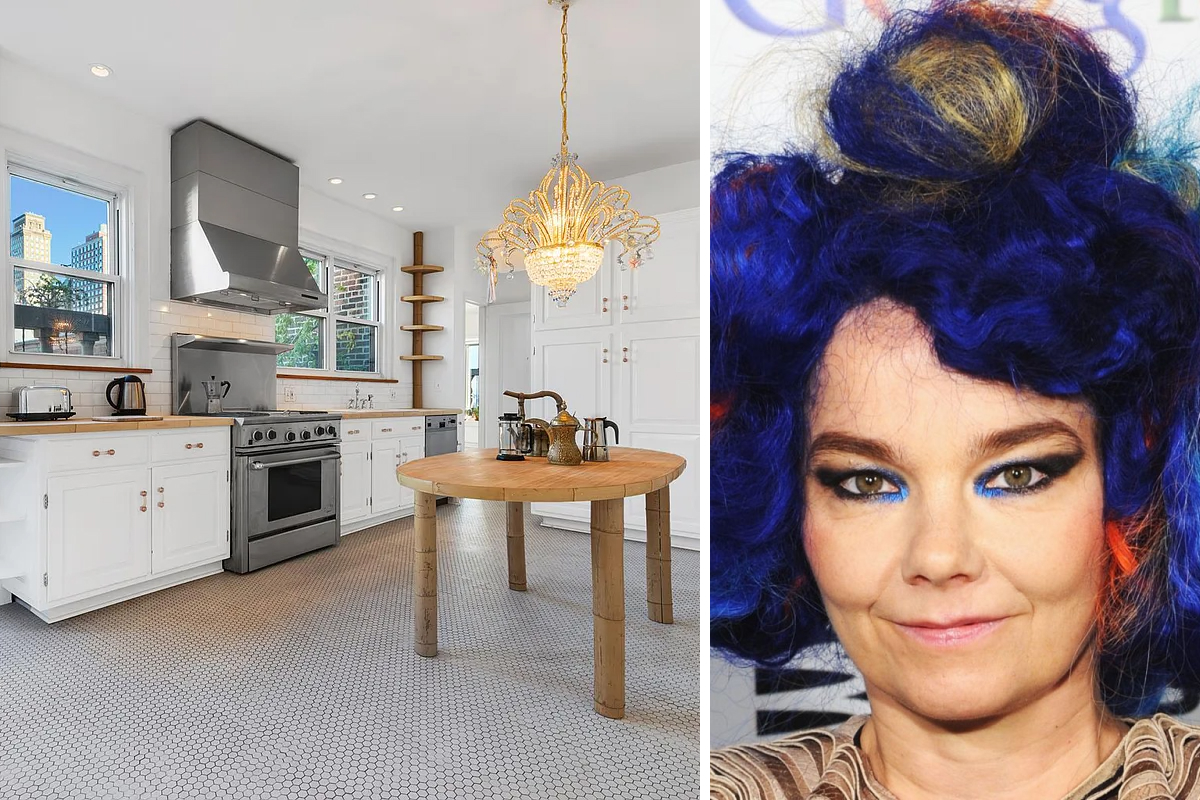 Add Bjork, the Icelandic singer-songwriter, to the list of celebrities in Brooklyn who have settled in peaceful Brooklyn Heights. The creative mastermind purchased a penthouse at 160 Henry Street in 2009 for $4.5 million and lived there for almost a decade. In 2018, she put the home on the market for $9 million. It then sold for $7.99 million in 2019.
Rose Byrne and Bobby Cannavale: Boerum Hill
Just around the corner from Mortimer, Aussie sweetheart Rose Byrne and her thoroughly bridge-and-tunnel beau, Bobby Cannavale, have set up shop in a townhouse complete with classic Brooklyn features like exposed beams and whitewashed brick walls.
Ethan Hawke: Boerum Hill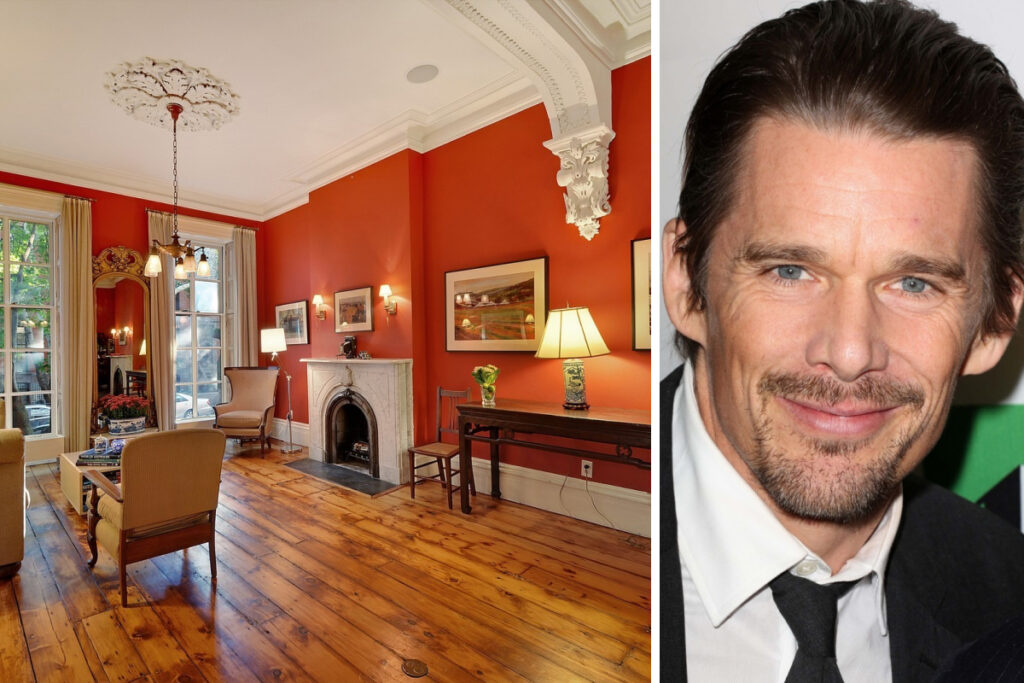 Back in 2013, Ethan Hawke was one of the first celebs to break into the Boerum Hill real estate market. He purchased a sprawling, four-story Greek revival townhouse for a reported $3.9 million.
Daniel Craig and Rachel Weisz: Cobble Hill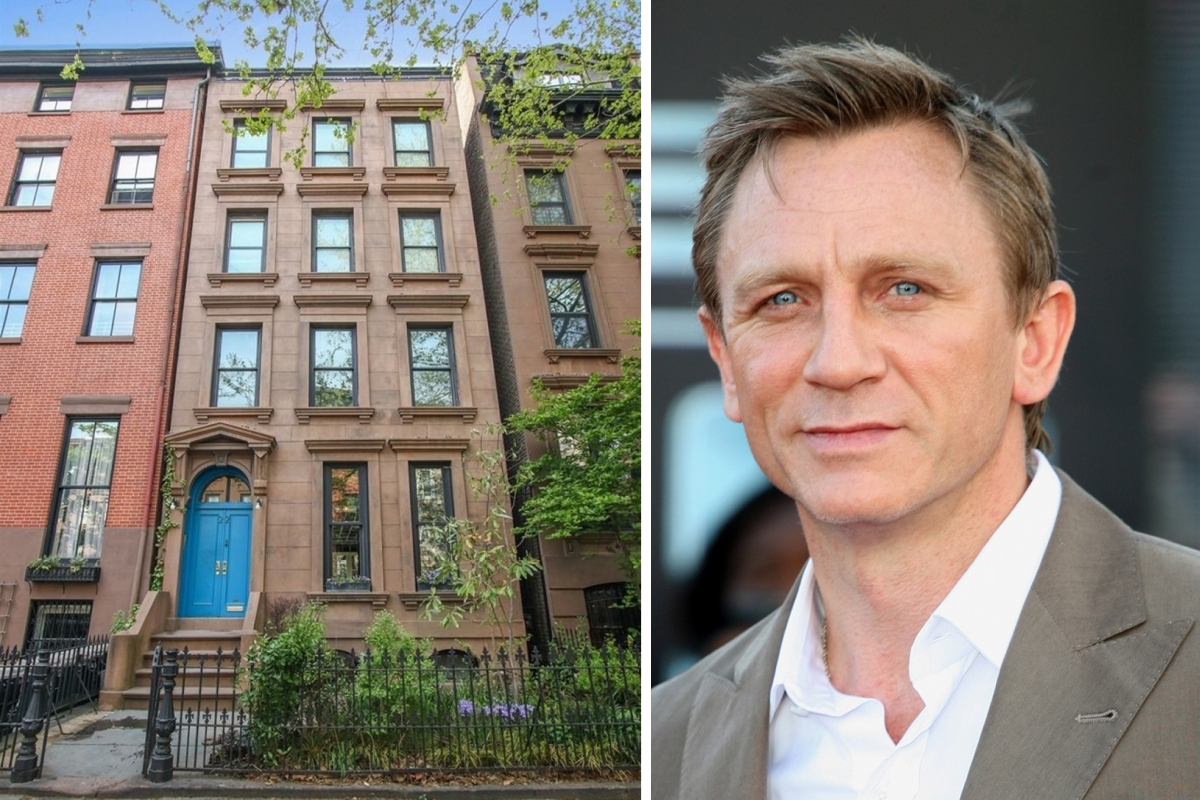 In recent years, several major celebs from the British Commonwealth have made their homes in the charming Brooklyn enclaves of Cobble Hill and Boerum Hill. These include James Bond himself, Daniel Craig, and his wife Rachel Weisz, who recently purchased a gorgeous townhouse from fellow Brits Martin Amis and Isabela Fonseca.
Norah Jones: Cobble Hill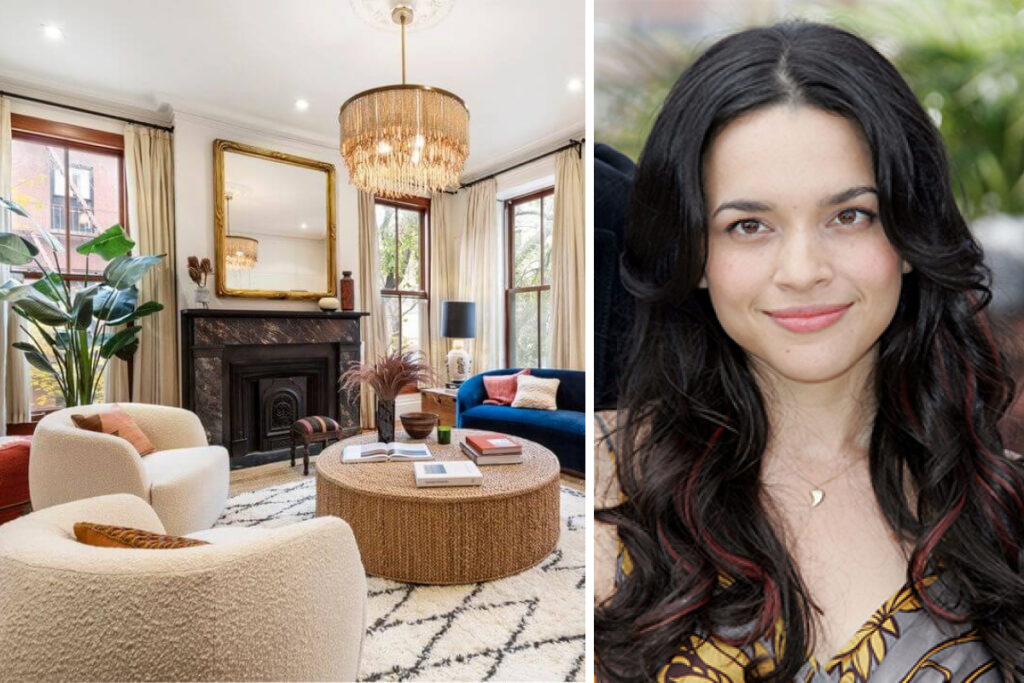 In 2009, Norah Jones bought her first piece of Brooklyn real estate: a gorgeous 5-bedroom townhouse in Cobble Hill. Since then, Jones has nabbed multiple Grammys and started a family — in addition to picking up another piece of Brooklyn real estate. She purchased a charming Cobble Hill carriage house that served as the set for "Eat, Pray, Love" for $6.25 million. She then sold her original townhouse for a cool $8 million in 2020. But don't worry, folks, Jones has kept the carriage house!
Jemima Kirke: Carroll Gardens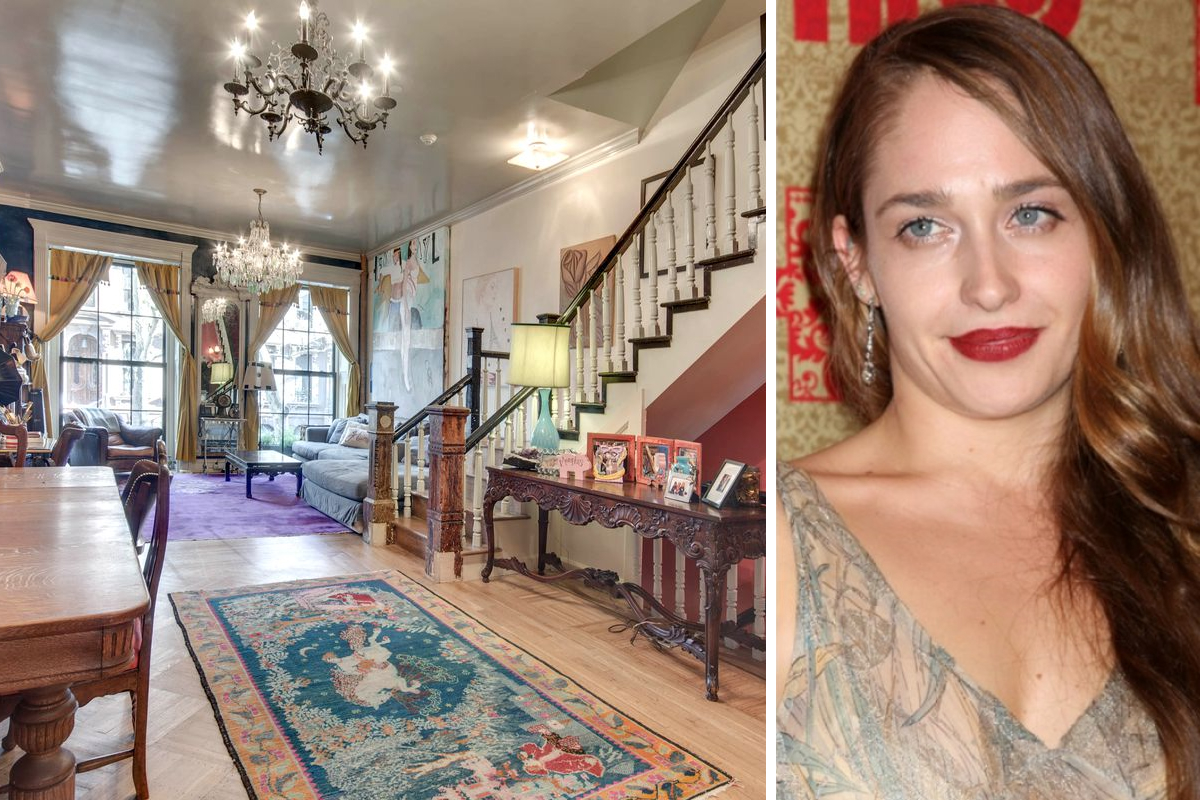 Jemima Kirke owned a wildly decorated brownstone in Carroll Gardens for several years, just down the street from the school in Brooklyn Heights where she spent her teen years. Although she sold the place for $4.25 million in 2018, we doubt Kirke has strayed far from her old stomping grounds.
Holly Hunter: Fort Greene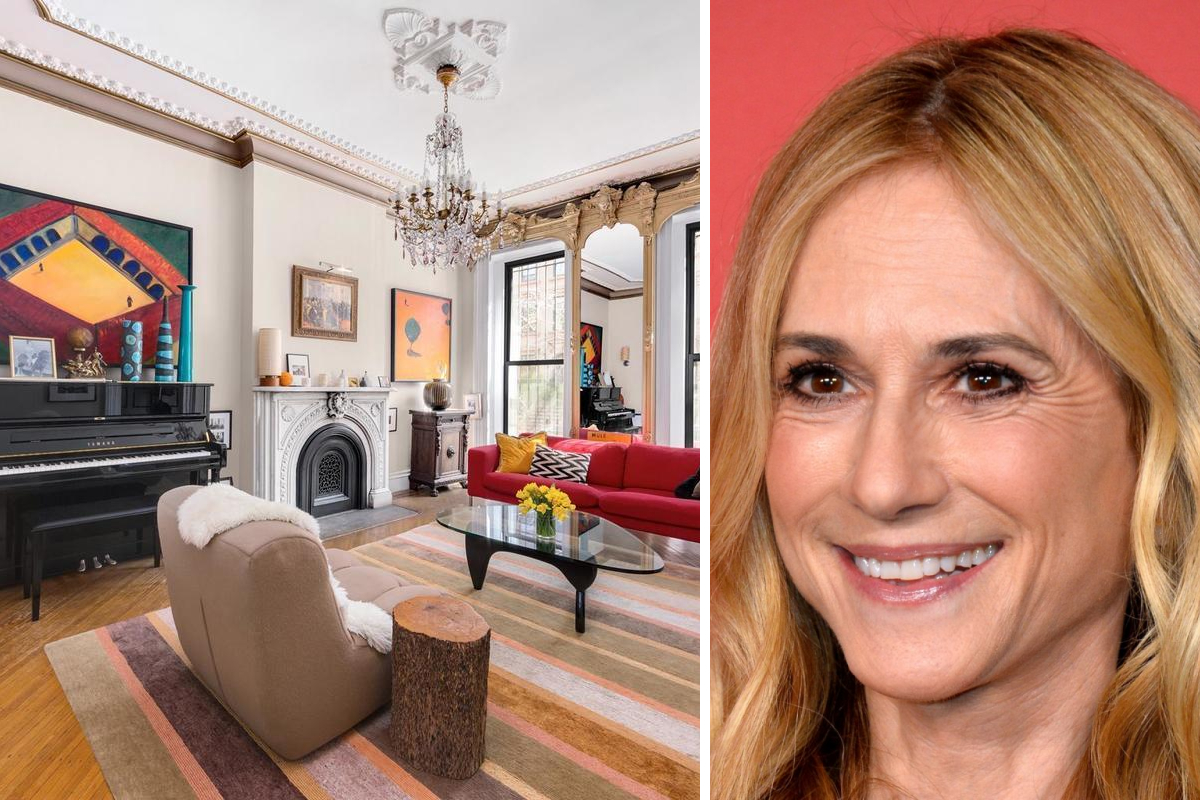 Although Holly Hunter was born and raised in the suburbs of Atlanta, she launched her acting career in New York City. In the 1980s, she and fellow Academy Award–winning actress Frances McDormand were roommates in the Bronx.
In 2014, Hunter bought a 4-bedroom brownstone on South Oxford Street in Fort Greene for $3.3 million. Five years later, she sold the place for $4.5 million. There's no confirmation on where she moved, but her penchant for NYC tells us she can't be too far.
Fort Greene Rentals Under $3,500 on StreetEasy Article continues below
Christina Ricci: Fort Greene
In 2015, Yellowjackets star Christina Ricci purchased a townhouse in Fort Greene. Interestingly, the home is located near the Brooklyn-Queens Expressway, rather than a classic brownstone on the park.
Olivia Wilde and Jason Sudeikis: Clinton Hill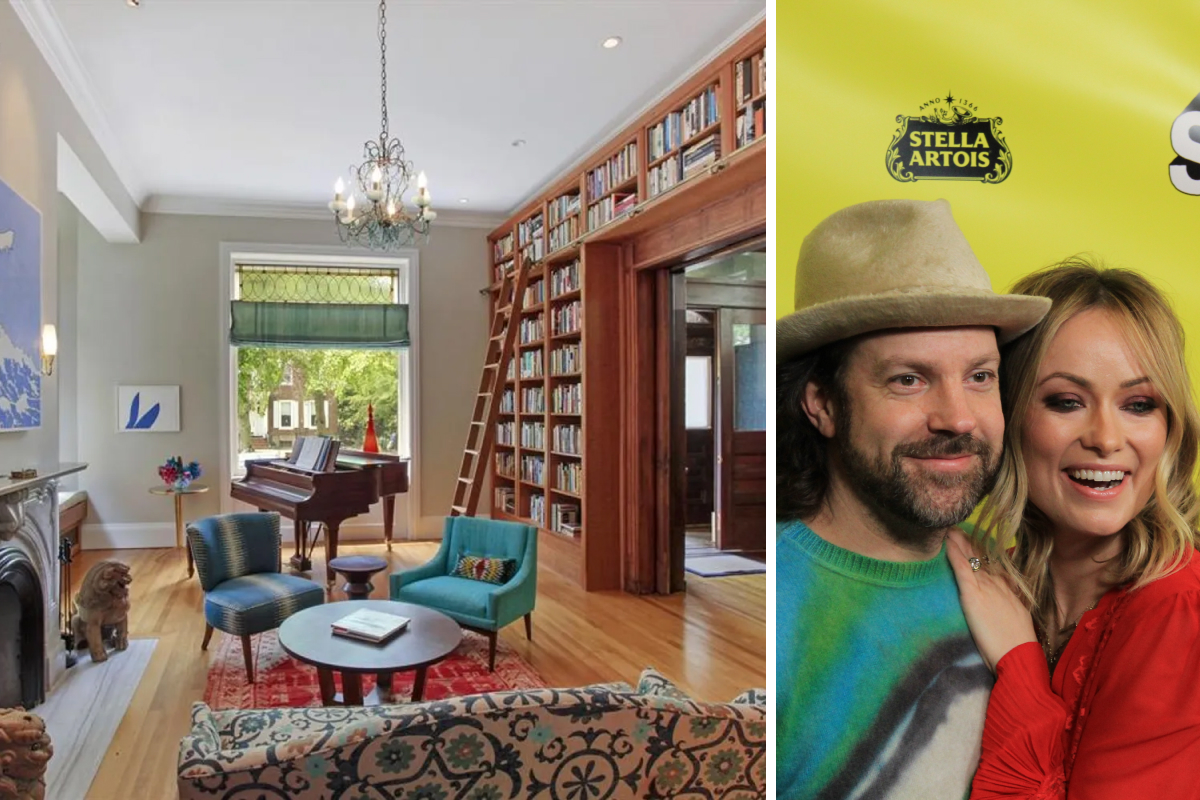 Back in 2014, power-couple Olivia Wilde and Jason Sudeikis bought a townhouse in Clinton Hill. Early in 2021, the pair announced their split, and Sudeikis completed two years' worth of renovations on the house. While it's not clear who kept the home, it's surely a stunner, and it's in one of Brooklyn's best under-the-radar neighborhoods, known for its stunning housing stock and unpretentious vibe.
Adrian Grenier: Clinton Hill
Although he made a name for himself as a Los Angeles celeb, Adrian Grenier has become something of a Clinton Hill real estate tycoon, buying up three neighborhood townhouses. One of them he reportedly shares with his mom.
Clinton Hill Rentals Under $3,500 on StreetEasy Article continues below
Steve Buscemi: Park Slope
With its vaunted place in the hierarchy of brownstone Brooklyn, Park Slope offers obvious appeal to celebrities in Brooklyn who've got nothing left to prove. Such is the case for Steve Buscemi — he's lived in the neighborhood for decades.
John Turturro: Park Slope
A veteran screen star with credits in The Big Lebowski and Do the Right Thing, John Turturro has had his roots set in this tried-and-true Brooklyn neighborhood since the 1990s.
Park Slope Rentals Under $3,500 on StreetEasy Article continues below
Patrick Stewart: Park Slope
The Brits love Brooklyn, it seems. A Park Slope Food Coop regular, Patrick Stewart is a fixture in the neighborhood. He's been living in the same Central Slope apartment for years.
Peter Sarsgaard and Maggie Gyllenhaal: Park Slope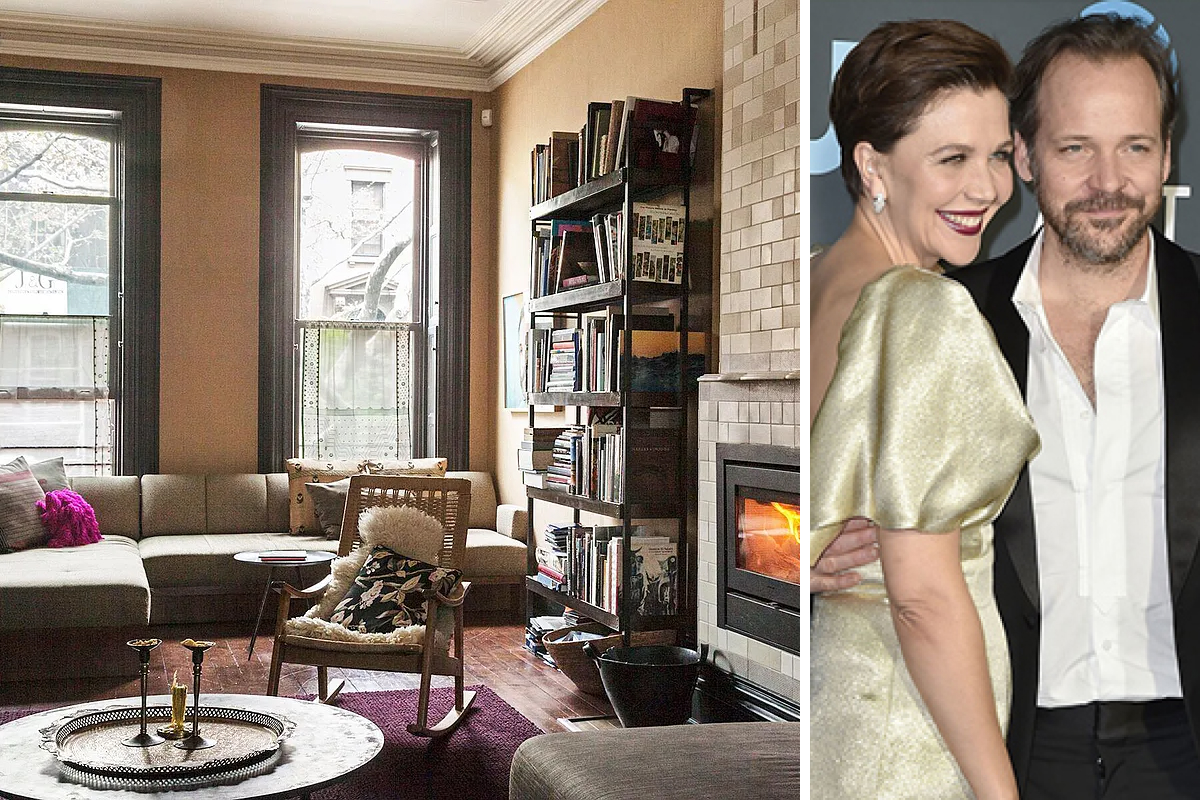 Peter Sarsgaard and Maggie Gyllenhaal purchased a sprawling North Slope brownstone for a pretty $1.91 million in 2006. The couple made their home there for over 12 years, lovingly renovating the place and filling it with style and flair. In 2019, however, they put the home on the market for $4.599 million, and it quickly sold in June 2019 for $4 million. Although Gyllenhaal and Sarsgaard have parted ways with this brownstone gem, we can't imagine the artsy duo has strayed far from Brooklyn.
Michelle Williams: Prospect Park South and Brooklyn Heights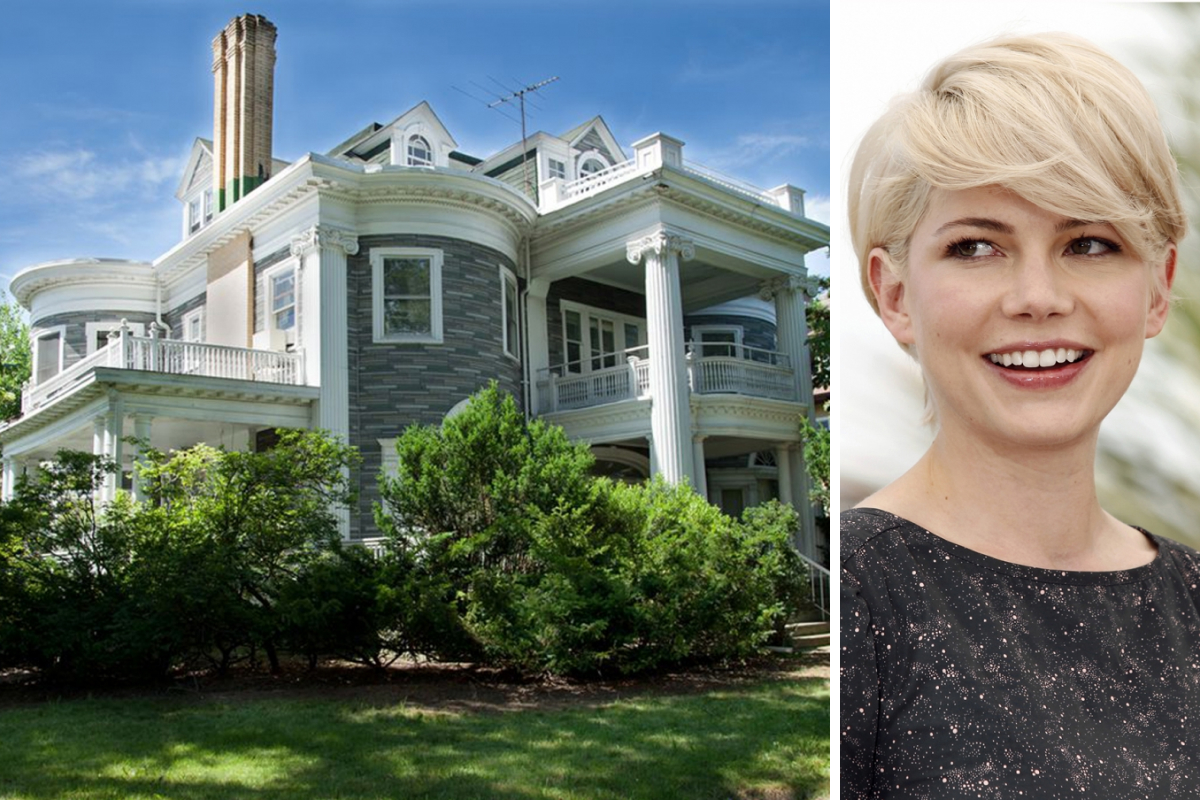 Michelle Williams knows a good Brooklyn property when she sees one. Early on the 718 scene, Williams and the late Heath Ledger owned an enormous townhouse on the corner of Dean and Hoyt way before Ethan Hawke made his debut in the neighborhood. In 2015, Williams purchased a stunning Victorian mansion in Prospect Park South, and later purchased a Brooklyn Heights townhome in 2019. It's safe to say she has a fair share of Brooklyn properties in her portfolio.
Anthony Mackie: Crown Heights
The New Orleans-born actor and star of Captain America and The Hurt Locker makes his NYC home in Crown Heights, where he also used to own a NOLA-themed bar (it closed in 2011).
Penn Badgley and Domino Kirke: Williamsburg and Park Slope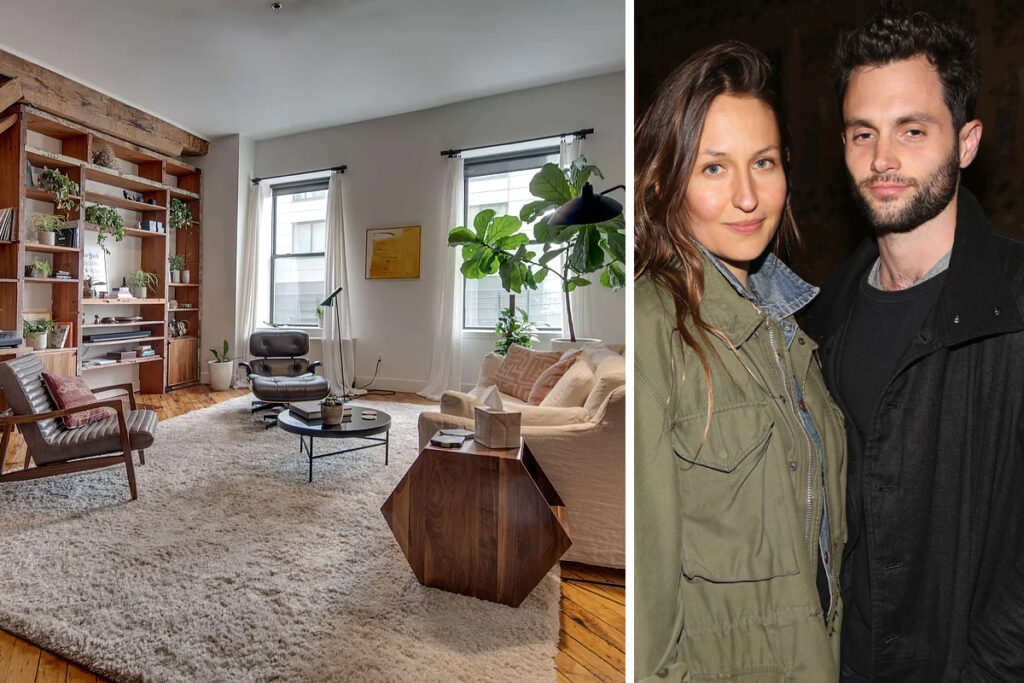 Penn Badgley and Domino Kirke radiate an effortlessly cool aura, so it makes sense that the low-key celeb duo owned a stunning Williamsburg loft on North 3rd Street. The 3-bedroom, 2-bathroom apartment combined modern amenities and finishes with unique, historic details like exposed wood beams. If Dan Humphery of Gossip Girl were to own a place in Brooklyn in real life, chances are this loft would be it. The couple, however, sold the property in August 2019 for $2.15 million — just a year after Domino's sister Jemima sold her own place in Carroll Gardens (see above). In November 2021, the pair bought a new home in an art deco building in Park Slope for $1.83 million.
Lena Dunham: Brooklyn Heights and Williamsburg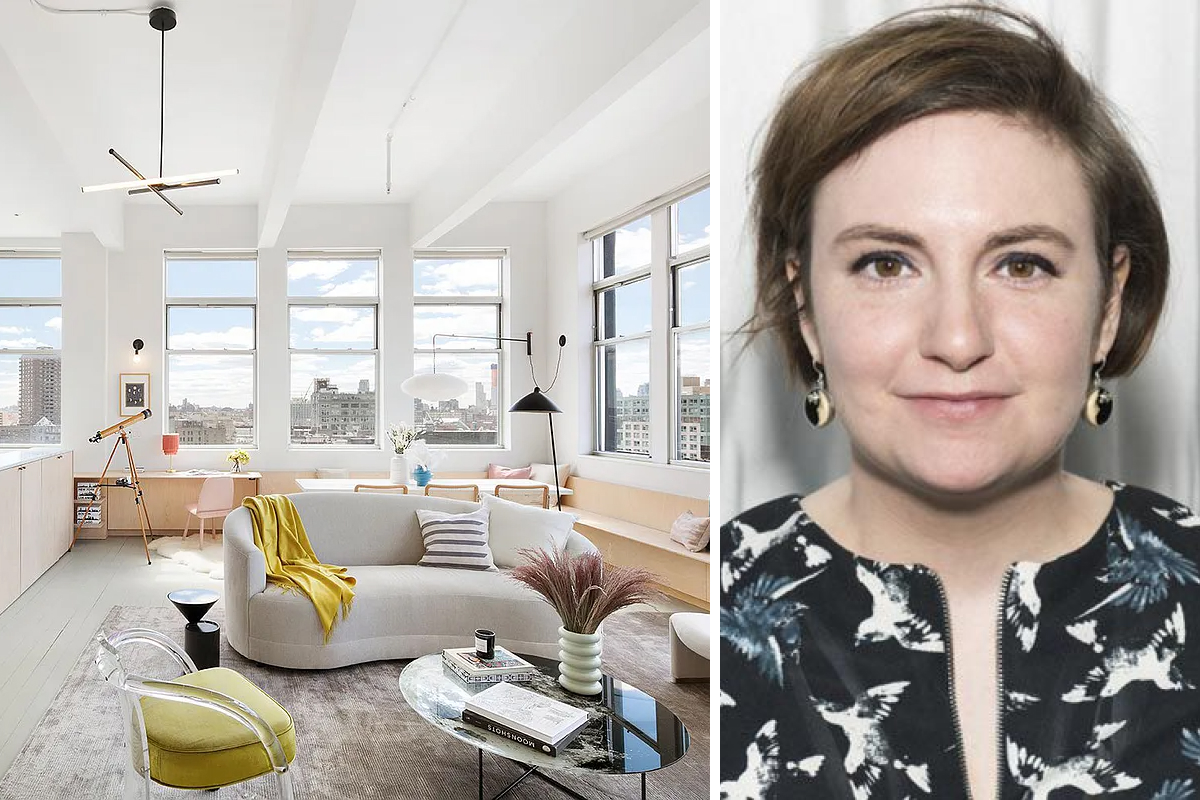 The wildly popular TV show Girls centered on the lives of young people living in Brooklyn, so it makes sense that its writer, director, and star Lena Dunham would live there too. She first moved to the borough in 2012, paying $500K for a 1-bedroom co-op on Hicks Street in Brooklyn Heights. Later, she bought a $4.8 million condo in the neighborhood with her then-boyfriend, musician Jack Antonoff.
When the couple split up in 2018, she purchased a $3 million condo in Williamsburg "in a state of panic," according to a personal essay she wrote for Domino. She never occupied the place and put it on the market two months after purchasing. It quickly went off the market and was listed again in 2019, finally selling at a loss for $2.6275 million in August of that year. Although Dunham admits to being "real estate shamed," she is adjusting just fine to life in the West Village, having found an apartment which she feels is truly home.
Williamsburg Rentals Under $3,500 on StreetEasy Article continues below
Patrick Wilson: Greenpoint
Actor and Broadway star Patrick Wilson famously portrayed a divorced doctor who has a one-day affair with Lena Dunham's character in an episode of Girls. The brownstone featured in the episode is located in Fort Greene, and was put on the market in 2016 asking for $5.6 million. In real life, however, Wilson and his wife, Polish-American actress Dagmara Domińczyk, own a condo in Greenpoint. It's fitting that the celeb couple owns in this historically Polish neighborhood — Domińczyk was even named Miss Polonia of Greenpoint in 1992.
B.D. Wong: Bedford-Stuyvesant
B.D. Wong, whom you'll recognize as Dr. Henry Wu from the Jurassic Park franchise and Whiterose from Mr. Robot, owns a townhouse in Bed-Stuy close to the Bushwick border. And if you don't recognize his face, you may know him as the voice of Li Shang, the hot prince in Disney's Mulan.
[This post has been updated and republished.]
Want to live near your favorite celebs? Search more Brooklyn homes on StreetEasy