Manhattan is no stranger to wealth. But "Billionaire's Row," an enclave around 57th Street, has become a symbol of the city's increasingly stupendous riches. Stretching from Columbus Circle to about Park Avenue, this strip of super-luxurious tall buildings has concentrated unimaginable affluence in one place. Billionaire's Row in NYC has become a punchline, a source of awe, and the target of intense scrutiny. Seriously, who doesn't want a glimpse inside its gleaming towers?
Manhattan Homes Under $1M on StreetEasy Article continues below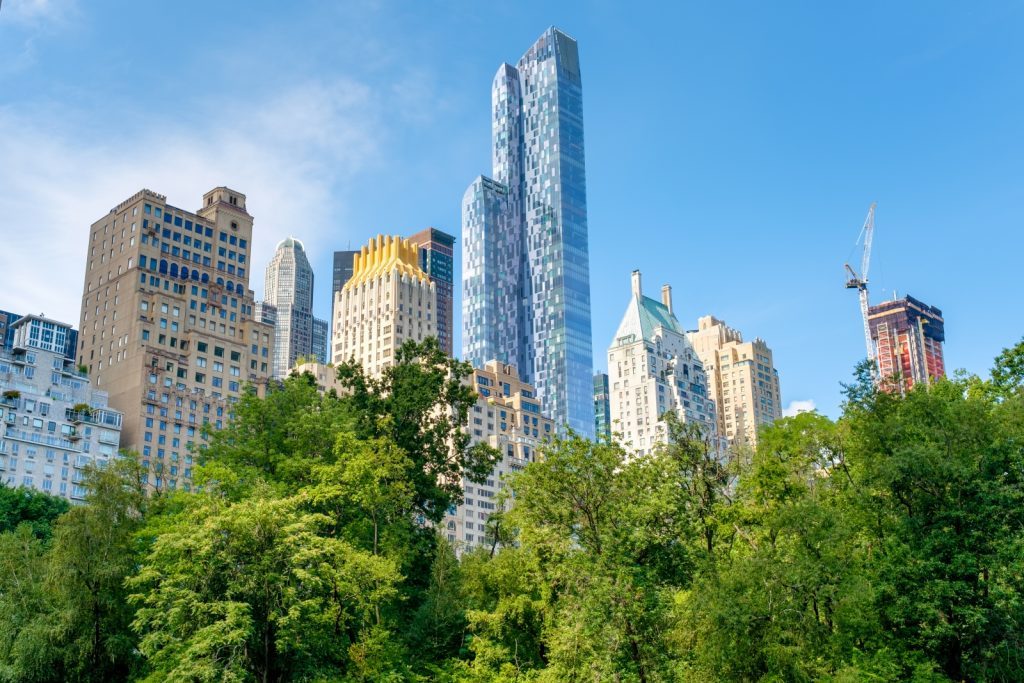 Billionaire's Row was unofficially christened in the months leading up to the 2014 completion of One57, a mixed-use "supertall" building at 157 W. 57th Street. (A "supertall" building is anything over about 1,000 feet.) Although the neighborhood already had other pricey properties, like Deutsche Bank Center — formerly Time Warner Center — it didn't become "Billionaire's Row" until the arrival of ultra-luxury supertalls like One57, 432 Park Ave., 53 W. 53rd, and 220 Central Park South. (And clearly, it's not limited to just 57th Street.)
Which Celebrities Live in Billionaire's Row NYC?
The apartment purchases on Billionaire's Row have shattered records for Manhattan, an impressive feat in an already expensive city. Ken Griffith, founder of the hedge fund Citadel, purchased a $238M home on Billionaire's Row in 2019. Not only is the home at 220 Central Park South the most expensive real estate transaction in NYC, it's also the most expensive in the country! Other big-ticket buys have included Saudi billionaire Fawaz Alhokair's roughly $87M purchase and Michael Dell's $100M penthouse. Though it's still under construction, 220 Central Park South will reportedly house the latest, most expensive apartment in the city: a $250M quadruplex penthouse.
Why Do People Dislike Billionaire's Row?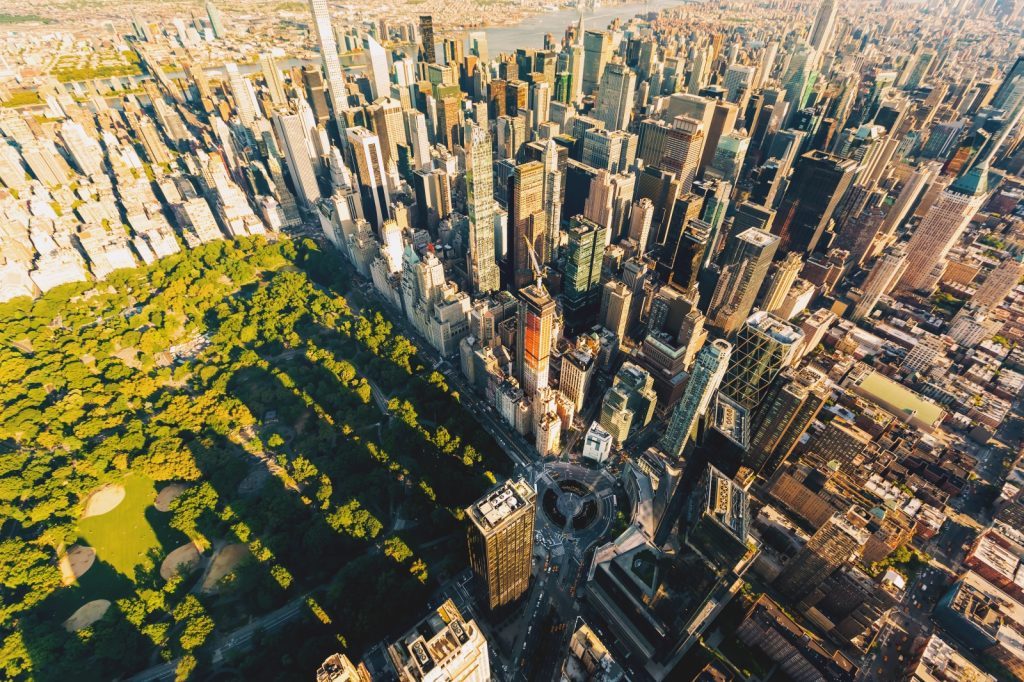 Along with the glitz and the glam, these developments have also sparked their share of controversy. While residents of these enormous structures enjoy stunning Central Park views, the New Yorkers outside them are not as lucky. The buildings obstruct light from the ground level, casting long shadows across the park. This collection of cloud-grazing buildings has irrevocably altered Midtown's skyline and the landscape below. Unsurprisingly, not everyone is smitten with the new look.
Perhaps the most jarring local controversy unraveled in 2018, with the city's plan to build a homeless shelter on 58th Street, right behind One57. The approved homeless shelter, converted from a former hotel, is slated to house 140 men. The announcement elicited outrage from community residents both wealthy and middle-class. The West 58th Coalition even filed a lawsuit to stop it, but it was rejected in state court.
Midtown Homes Under $1M on StreetEasy Article continues below
Why Is Billionaire's Row So Empty?
As with buyers of other prime pieces of Manhattan real estate, many owners on Billionaire's Row are not planning to soak up those park views on a daily basis. Wealthy foreigners often use shell companies to purchase valuable American properties as a way to shield their names and keep their money "safe" outside of their own countries. The slew of international buyers means that the über-fancy apartments often remain empty.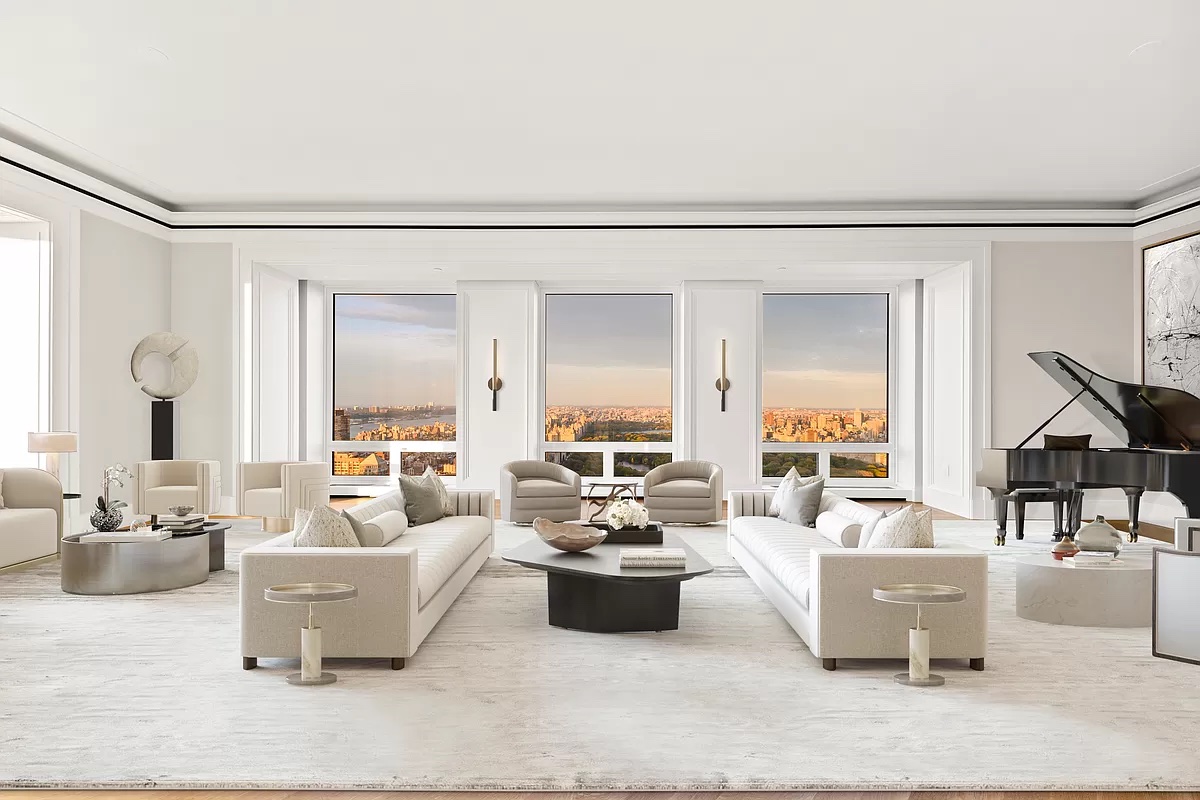 The federal government announced plans in 2016 to track such anonymous buyers of expensive real estate. However, this scrutiny doesn't mean that Jane and Joe Smith from down the street started moving into Billionaire's Row. Even the buyers who fully intend to use these apartments are part of the richest slice of the 1 percent. Many of the spaces are basically pieds-à-terre — seldom-occupied home bases for occasional city excursions.
Brooklyn Homes Under $1M on StreetEasy Article continues below
Is the Area Still Growing?
Despite the quick succession of luxury developments on 57th Street, the success of Billionaire's Row seemed to stall in 2016. Media outlets made claims like "'Billionaire's Row' is dead" when the market cooled down and units were slow to sell. And a number of foreclosures and unsuccessful flips made the area seem less posh than its name might indicate. But in 2018, developer Solow Management filed plans for yet another supertall structure at 12 W. 57th St., to be a mix of residential and commercial space.
So the next time you're wandering around Central Park, wondering what it's like to live in the lap of luxury, now you know. There might not be anyone in the building, or people could be coming in and out all the time. Whether it's a pied-à-terre or a hedge funder's family home, one thing's for certain: Billionaire's Row isn't going anywhere anytime soon.
—
Whether you're looking to rent or to buy, find your next NYC apartment on StreetEasy.