It's a big day for would-be Lower East Side residents.
The largest building in the Essex Crossing megadevelopment has just announced an affordable lottery for 115 Delancey St. A grand total of 98 apartments in this rental development will be available to qualified applicants, with rents as low as $519 and $822 per month. The deadline to apply is Feb. 13, 2018.
The 98 units have long been slated as affordable, but the great news is the range of eligible incomes. In addition to those earning 40 percent and 60 percent of the area median income, the lottery is open to those earning 120 percent and 165 percent of the AMI.
Those ranges include single people making $19,680 a year all the way up to singles making $110,000 a year; or two-person households earning as much as $126,060. The breakdown of qualified incomes and rental rates is in the chart below.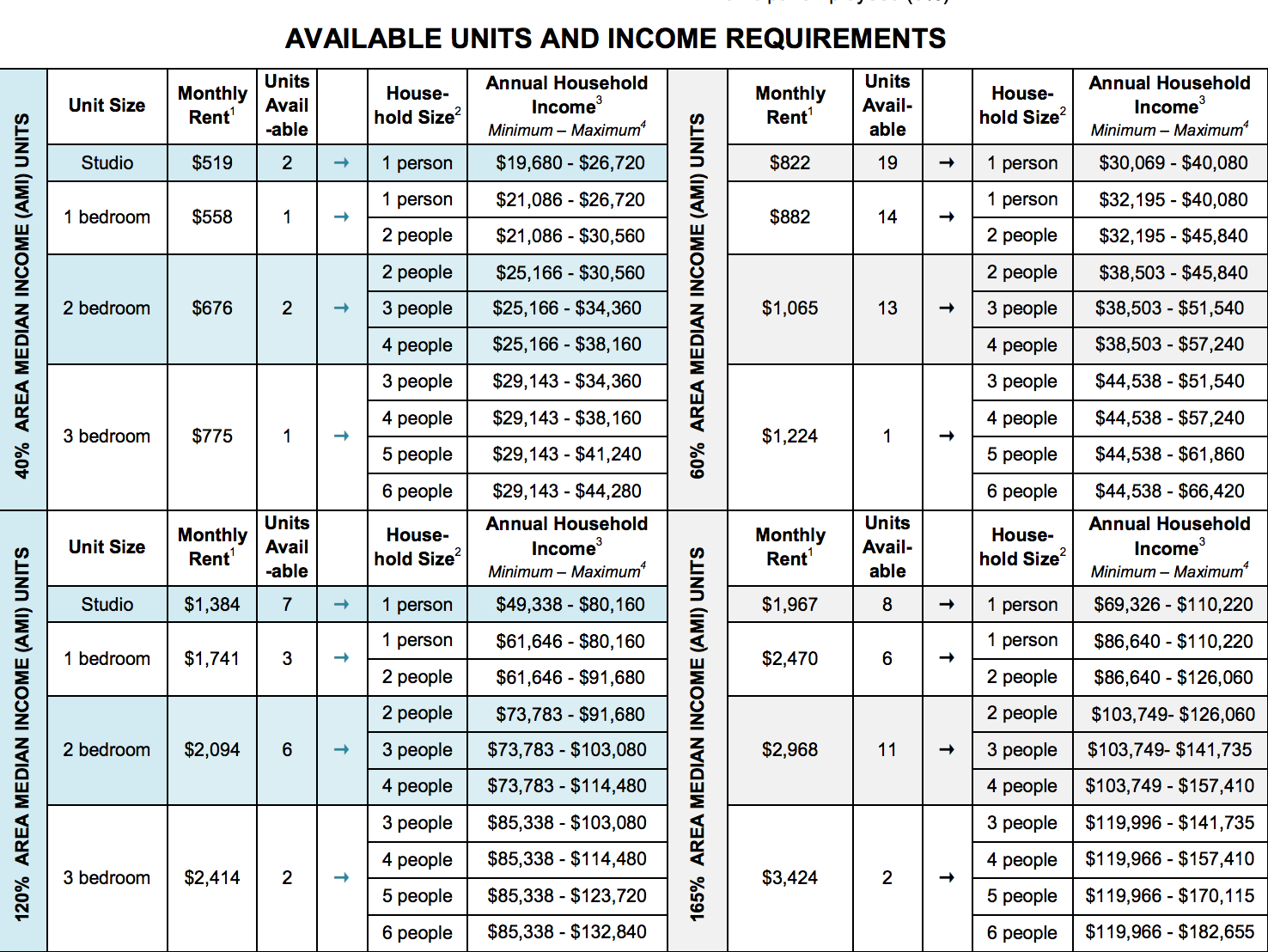 To apply online, visit the NYC Housing Connect site. To request an application by mail, send a self-addressed envelope to: Essex Crossing Site 2 / Triborough Finance New Station, PO Box 2003, New York, NY 10035-9997.
Applications must be postmarked or submitted online no later than Feb. 13, 2018.
The building at 115 Delancey will be the largest in Essex Crossing, and will occupy an entire city block between Norfolk, Delancey, Broome and Essex streets. It will contain 195 rentals — 98 which are being offered as affordable. The 24-story building will also house the redeveloped Essex Street Market and a 14-screen movie theater.

—
Hey, why not like StreetEasy on Facebook and follow @streeteasy on Instagram?
Related: