History, expansive green space, and a vibrant dining scene are top factors for many New Yorkers seeking out different neighborhoods. Washington Heights has all of it — and affordable apartments. According to the StreetEasy Data Dashboard, the median asking price to buy a home in Washington Heights as of December 2021 was $550K versus Manhattan's steep $1.5 million. Prefer to rent? The median rental price was $2,250 compared to the borough's $3,500 for the same period. That makes the Heights an excellent alternative to other parts of Manhattan. Here's everything you need to know.
Where Is Washington Heights
Perched uptown, Washington Heights is sandwiched between Hamilton Heights to the south and Inwood (another affordable NYC neighborhood) to the north. The Hudson River and Harlem River border either side of it, while New Jersey and The Bronx are a stone's throw away — or a quick drive over the bridge. Fun fact: The area was once home to Fort Washington, named after George Washington. It was a fortified position during the Revolutionary War.
What Are the Housing Options in Washington Heights?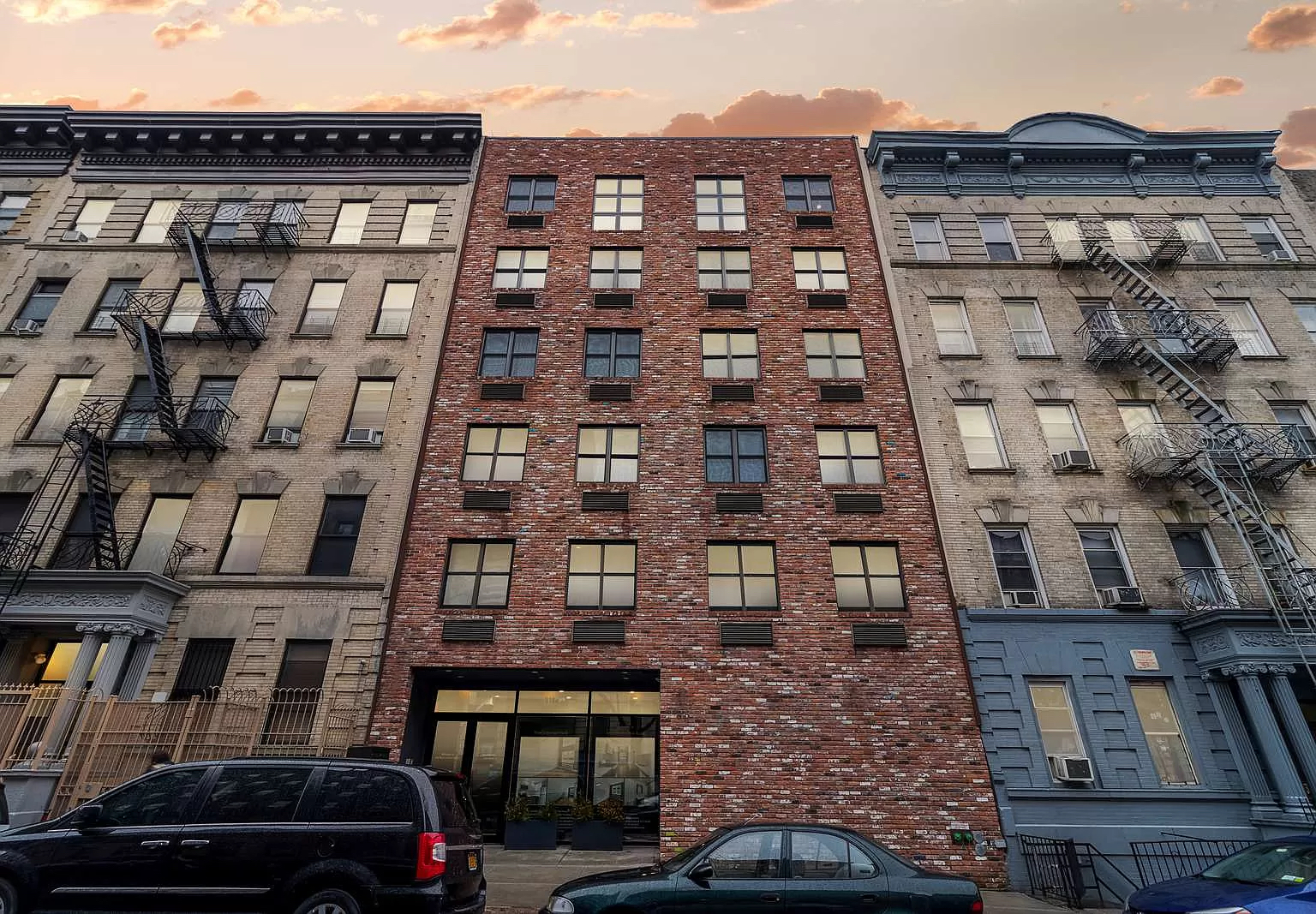 There is no one type of housing available in Washington Heights. "The neighborhood consists of many prewar buildings with spacious layouts and unique detailing throughout," said broker Adjina Dekidjiev of Warburg Realty. "It still feels like old New York, without a lot of new development."
Here you can scoop up a nine-bedroom, nearly 4,000-square-foot turn-of-the-century townhouse for under $2 million or a renovated prewar two-bedroom rental for under $2,500 a month. Although new construction is not widely available, the increased popularity of the neighborhood has brought in a few modern developments. For example, 531 West 159th Street offers studio to two-bedroom units for rent with luxury amenities.
And you can't talk about Washington Heights without mentioning the charming rowhouses on Sylvan Terrace. The homes on this one-block stretch were built in the 1880s and still resemble that era thanks to the cobblestone street and houses with wood clapboard siding. That's why when one of these highly-coveted units hits the market, it's big news.
Want To Buy in Washington Heights?
And here's a pro tip for those looking to buy in Washington Heights or even sell in the area. StreetEasy can match you with a verified Expert real estate agent to help with your home journey. In our humble opinion, there is no better way to find the best person to work with based on our goals.
What Are the Commute Times to Midtown Manhattan?
Although its uptown location may seem far from the downtown action, Washington Heights has plenty of transportation options to get you anywhere in the city and beyond. Broadway and 168th is a hub with the A, C, 1, 2, and 3 trains making the 25 to 30-minute ride to midtown frequently. In fact, the A and C trains can get you all the way to lower Manhattan in about 35 minutes. In addition, of course, there are other subway stops in the neighborhood, including A and C service at 155th Street, 163rd Street–Amsterdam Avenue, and the A train continues further north beyond the George Washington Bridge bus terminal (which will get you to New Jersey in minutes).
Buses are widely available too, with the M2 and M3 heading to the East Village, the M4 to Penn Station, the M5 to Greenwich Village, the M18 to Central Park North, the M98 to Murray Hill, M100 to East Harlem, and the M101 to East 8th Street and Third Avenue via Lexington and Third Avenues.
Parks and Green Spaces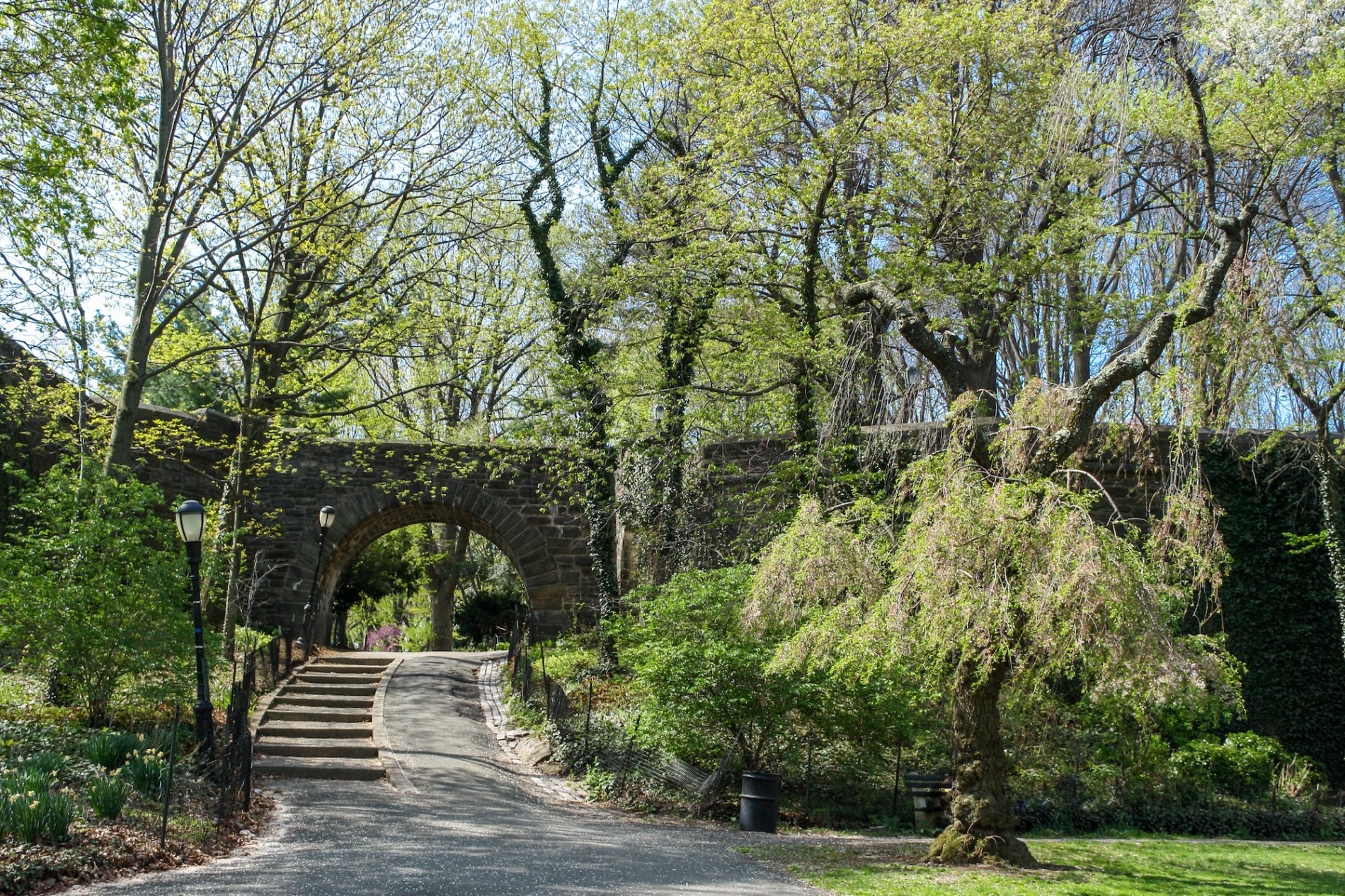 Washington Heights is surrounded by green spaces and parks, making it ideal for outdoors lovers and dog owners. You'll find the Hudson River Greenway with playgrounds and a dedicated dog run on the west side. Head north, and there's Fort Washington Park, which is home to the famous Little Red Lighthouse. Highbridge Park takes over the east side, where there are many sports facilities, several playgrounds, rare trees, and a pool.
Parks like Fort Tyron (home to The Met Cloisters, incredibly picturesque) and Inwood Hill Park aren't far away either. Neighboring Hudson Heights, technically a section of Washington Heights, is a stretch of green space right along the Hudson River with incredible views of the George Washington Bridge and cliffs of New Jersey.
What To Do and What To Eat in Washington Heights
One of the things Washington Heights has to offer is its daily life. It's not uncommon to run into a street market or a block party serving up delicious grub.
"Here, you will find amazing restaurants with some of the best Dominican food in the city, like Malecon and Mamajuana," said Dekidjiev. "There are great bars too serving mouthwatering pub fare. Favorites include The Locksmith Bar and Tryon Public House."
A new attraction is also driving interest — the North End Food Hall with vendor Harlem Public serving up dishes like "hot fried thigh" sandwiches. It is quickly becoming one of Manhattan's go-to destinations.
As far as non-food-related activities, the stunning and historic United Palace (one of the last Loew's "Wonder Theaters" in NYC) regularly puts on concerts and movies. In addition, the Met Cloisters, a museum dedicated to medieval art, is an excellent spot for learning more about 15th-century Europe, and the Morris-Jumel Mansion — the oldest house in Manhattan — is a hidden historical gem worthy of a visit.