Make scheduling a breeze with ShowingTime

ShowingTime, an industry leading showing management platform is available on StreetEasy.

Simply sign in to enable this free, agent-facing feature and streamline your scheduling for eligible sales listings.
Get Started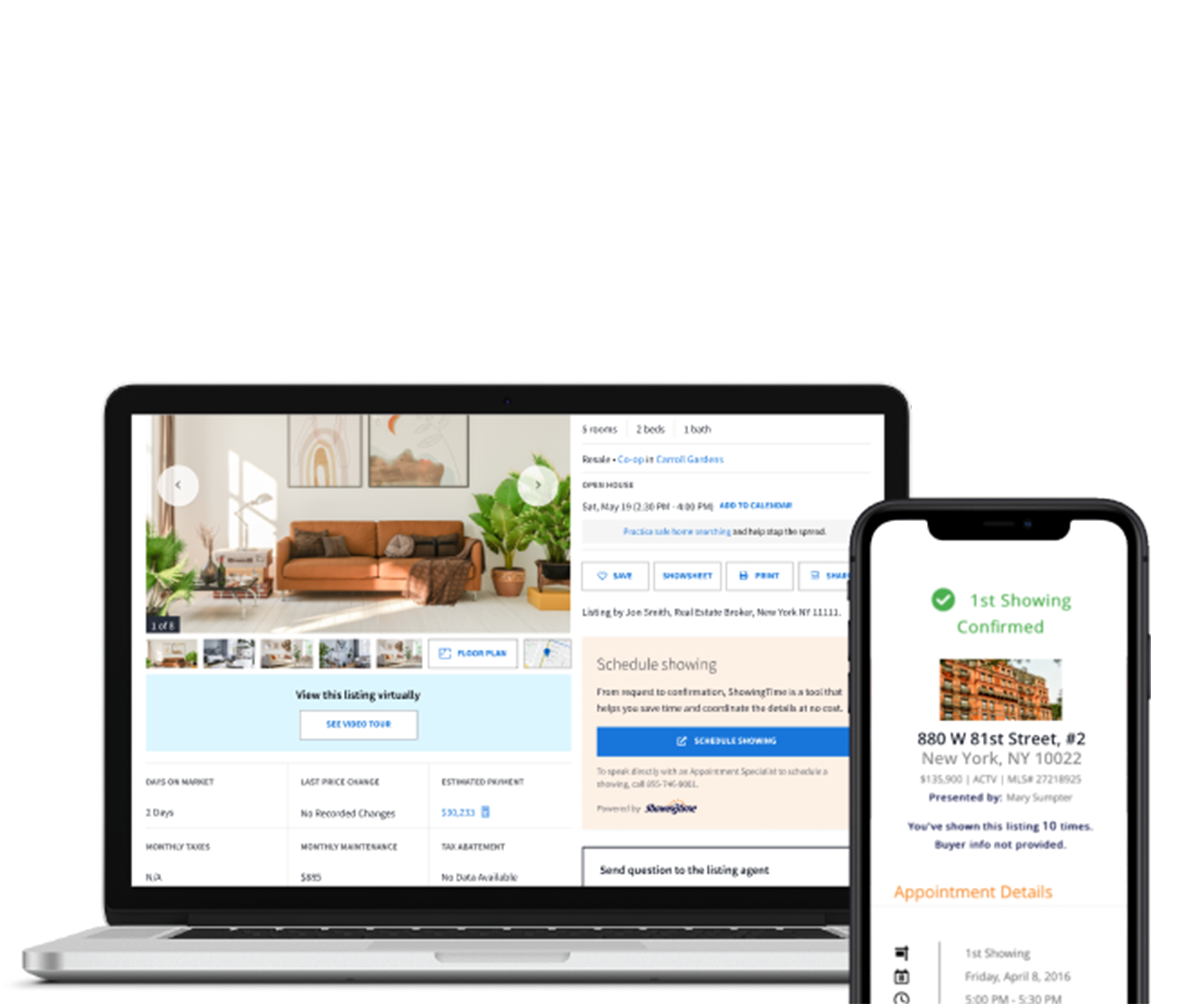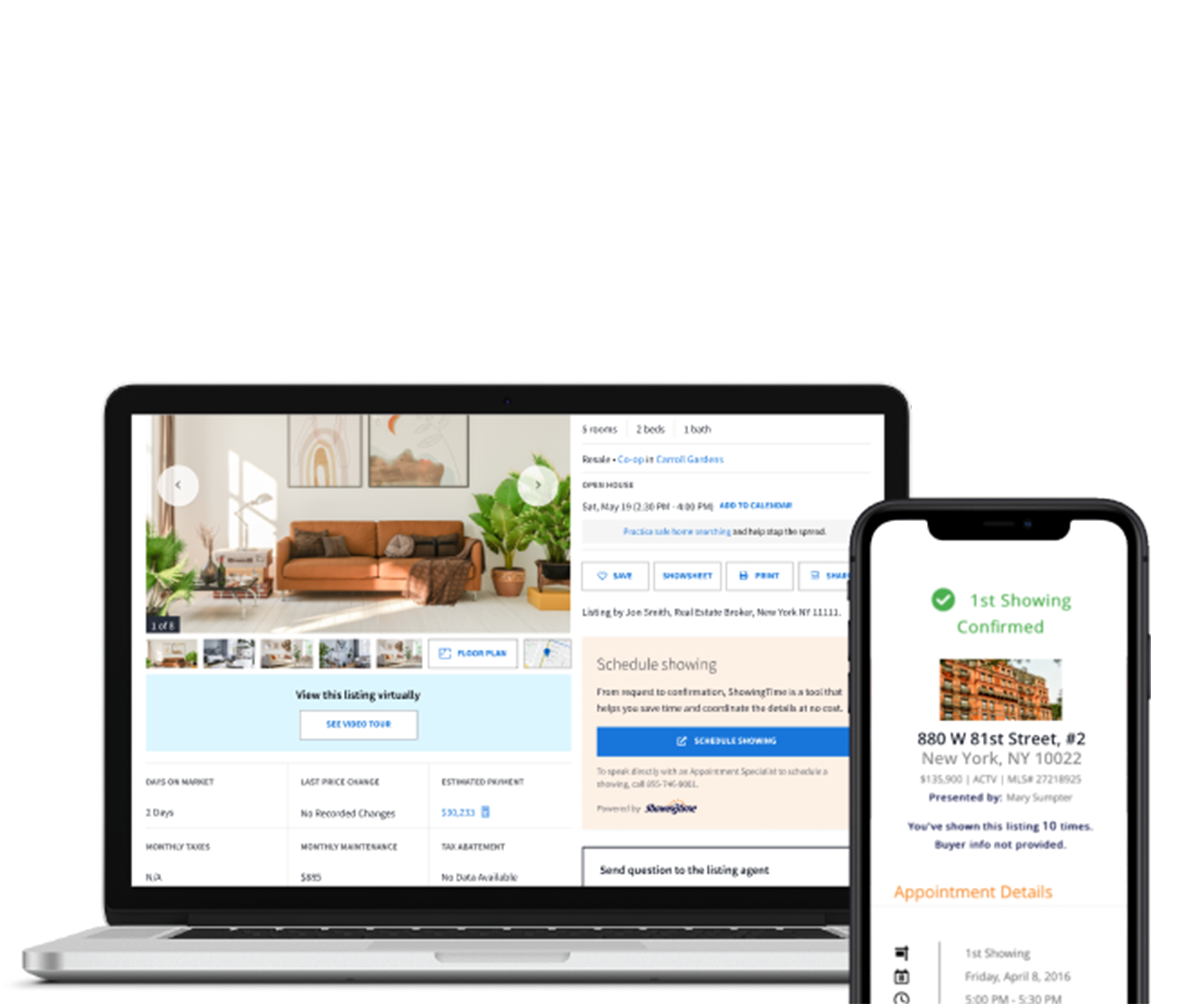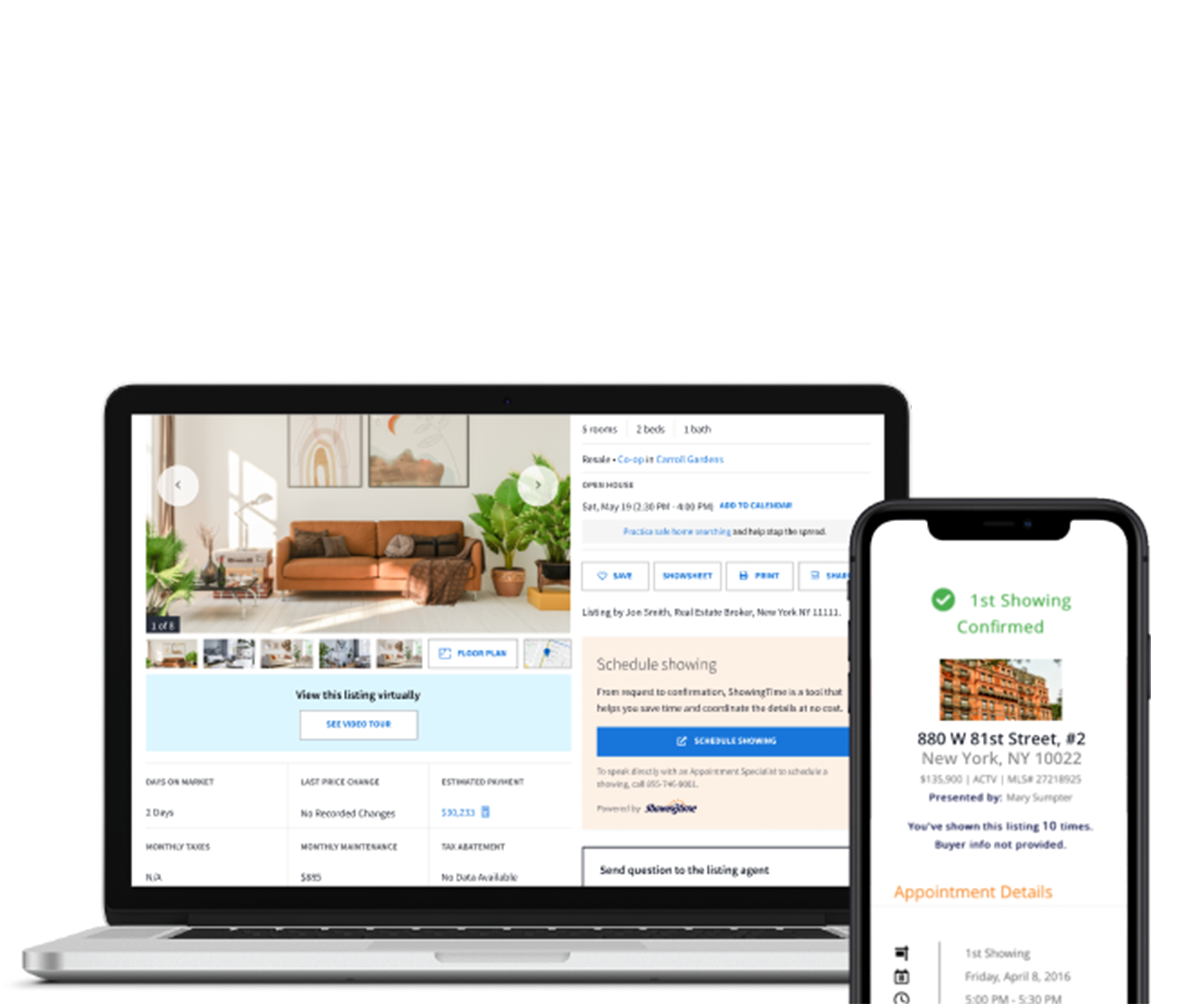 A centralized scheduling tool saves both agents time


Reduce the back-and-forth
Listing agents can set a schedule that works for their client. Buyer's agents easily browse and request times that work for theirs.


Schedule with ease
Do it yourself on the listing page, or leave it to a ShowingTime appointment specialist — available around the clock.


Work your way
ShowingTime works across your devices, syncs with your calendar, and allows you to customize your default contact preferences.
"Sifting through countless emails and monitoring the back-and-forth to find a tour time that works for all parties is a cumbersome task for my team. Smoothing out the scheduling process will lessen that burden, so we can leverage that time and mental energy to add even more value to our clients."

Corey Cohen
Vice President, The Roebling Group
Licensed Associate Real Estate Broker
A note on data privacy
StreetEasy and ShowingTime respect brokers' and agents' privacy as well as the privacy of their clients. StreetEasy does not receive information from ShowingTime about your client relationships or individual touring activity; StreetEasy and ShowingTime only collect and use personal data as described in their respective privacy policies.
Eligible listings
The ShowingTime scheduling tool is available for all listings on StreetEasy except: rental listings, listings in New Jersey, For Sale by Owner listings, and advertising package solution listings (Building Showcase).