StreetEasy Experts
Our newest agent- advertising program connects you with buyers and sellers at no upfront cost. Feature your profile and expertise to high-intent buyers on active listings where you have prior deal history.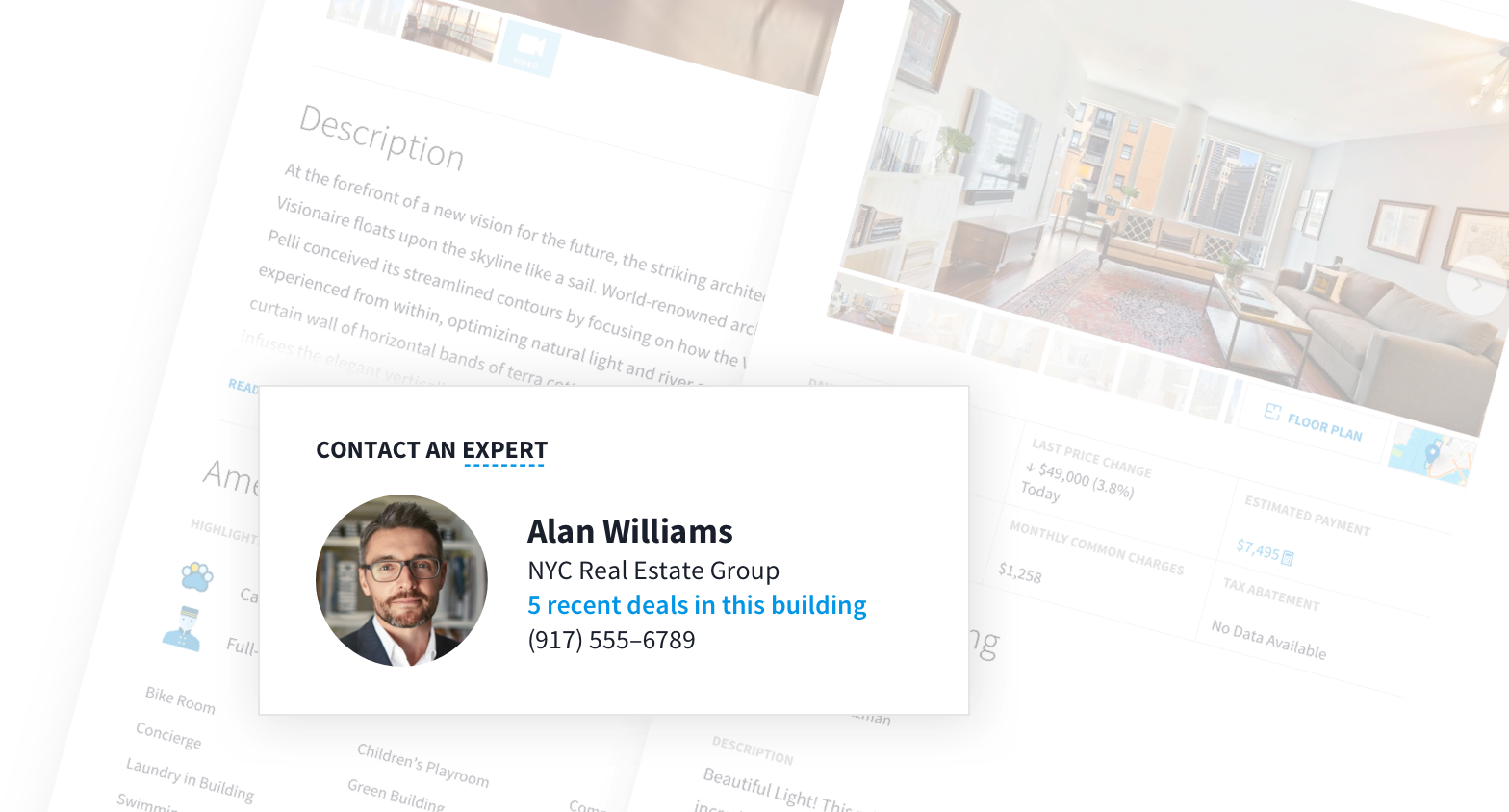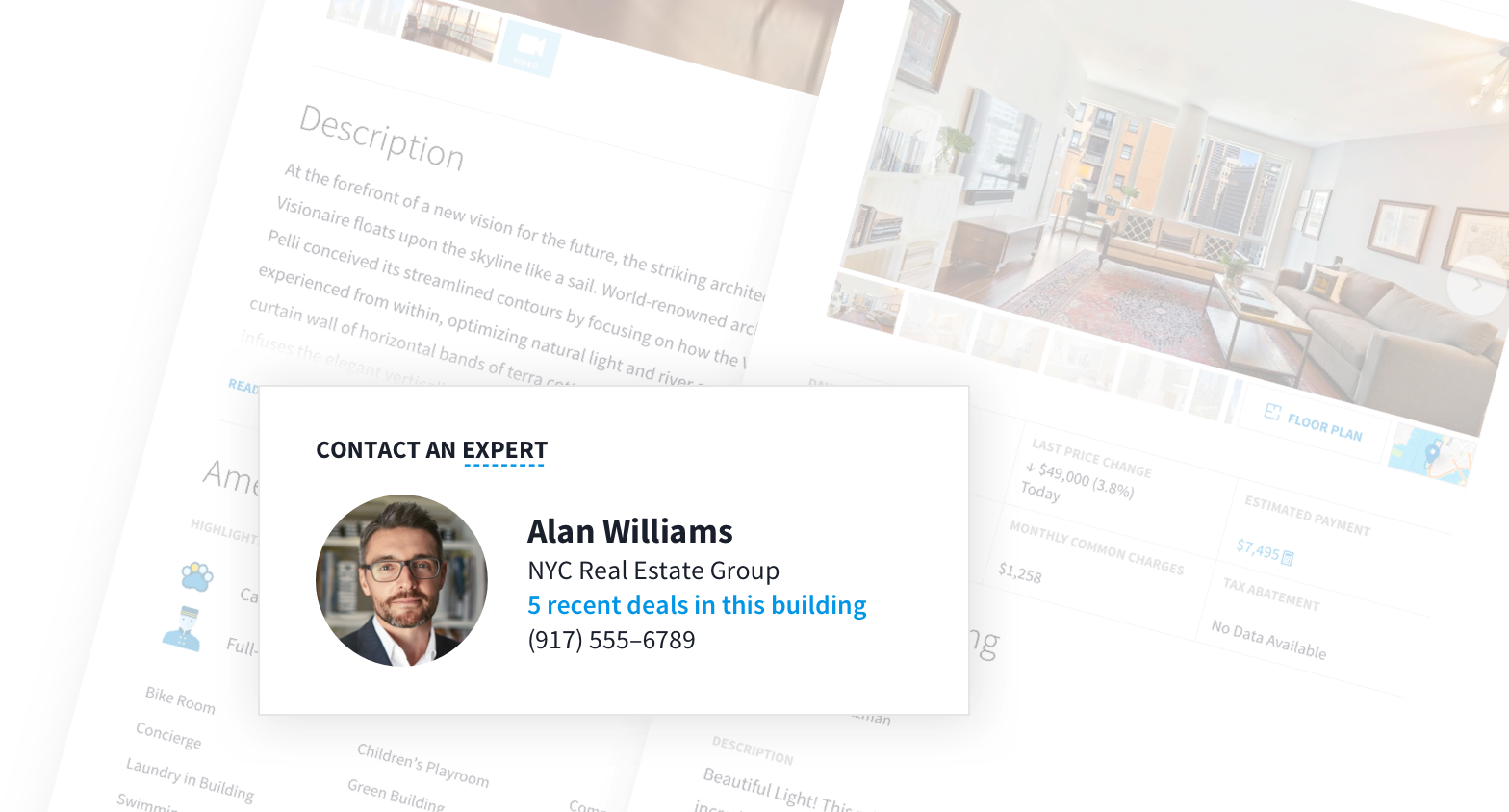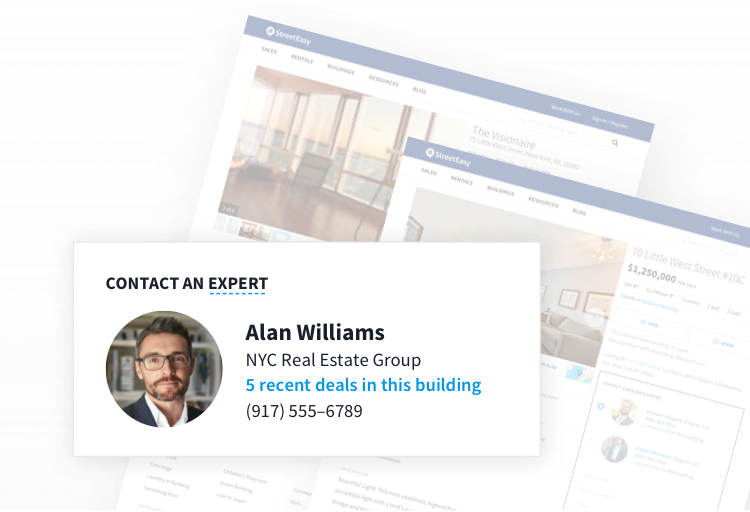 1. Confirm Your Eligible Buildings
Visit your My Buildings page. Review the buildings you're eligible for, and confirm as many as you feel confident representing. Your performance and customer feedback for these listings will influence your exposure on future listings.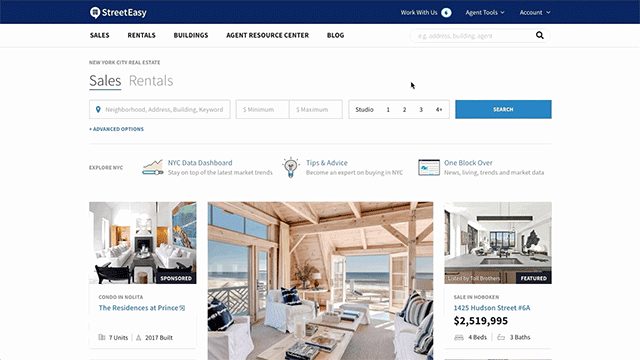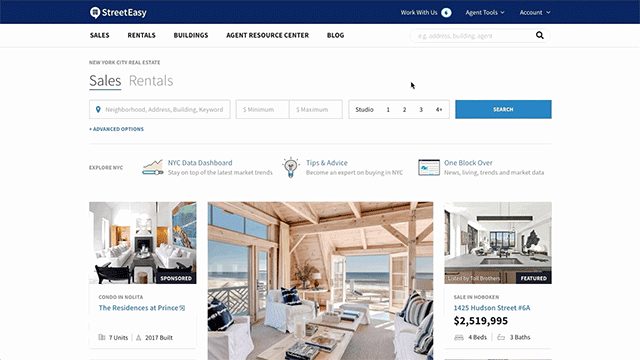 View the qualifications to appear as a StreetEasy Expert here.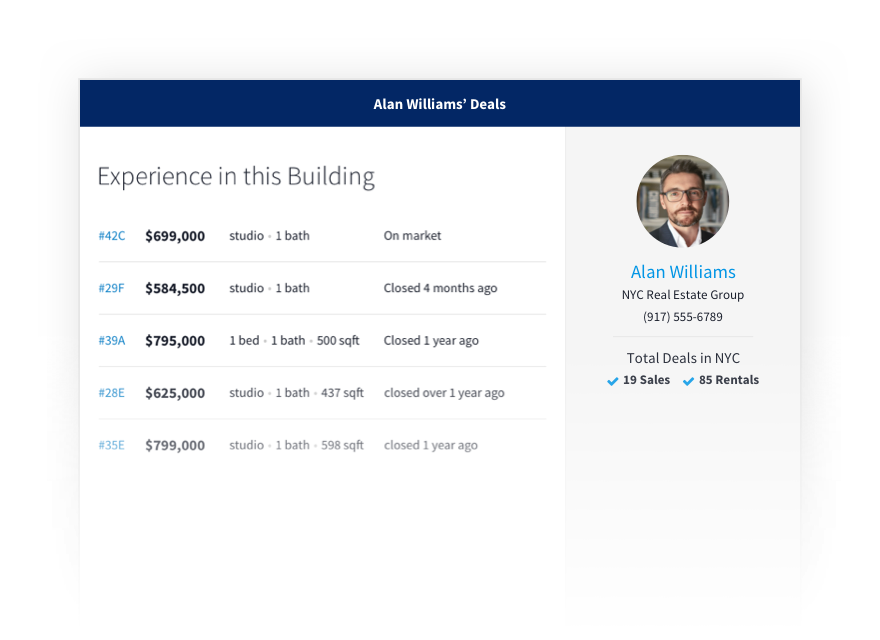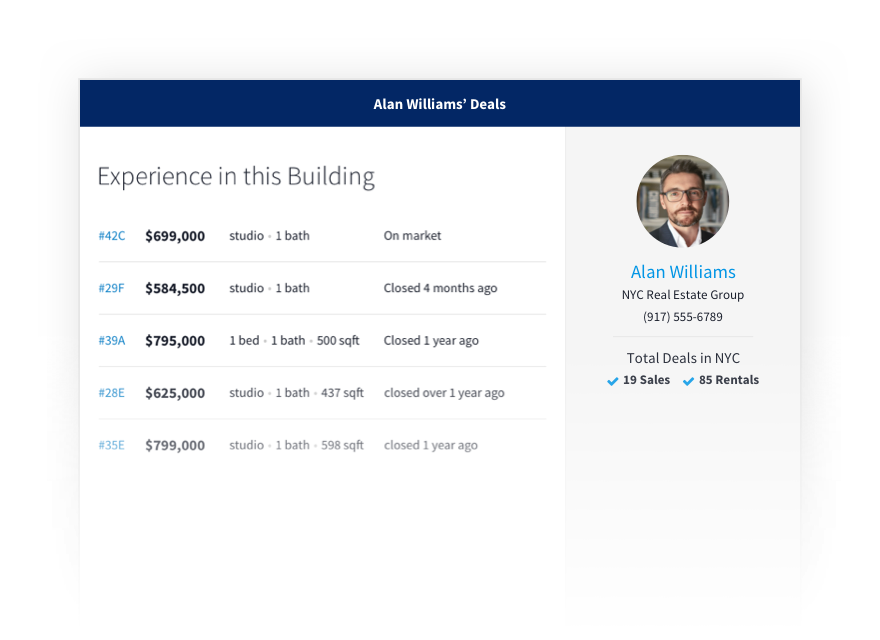 2. Get Targeted Leads
Your profile and deal history will be shown to home shoppers on the active listings along with other StreetEasy Experts in the building.
3. Maintain Your Connections
You will receive new StreetEasy Connections. As a StreetEasy Expert, you must provide timely updates on the status of your connections. To do so, visit your Contacts page and update your status with each StreetEasy Connection, as you set appointments, show them homes and submit offers on their behalf.